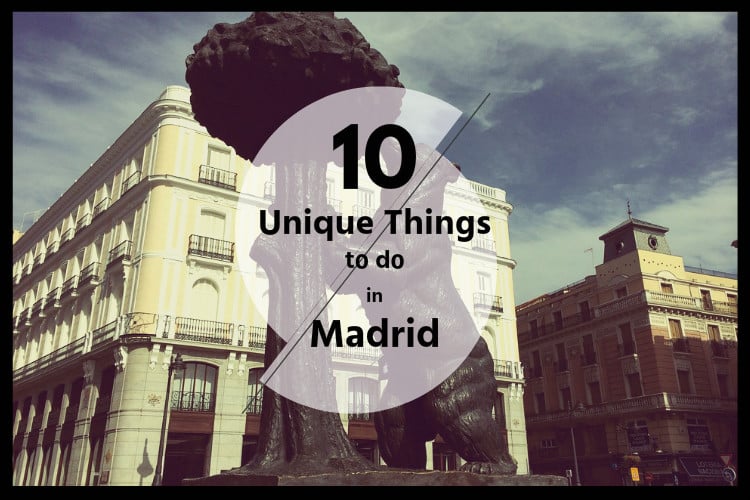 If you spend any time on the internet you have undoubtedly seen the many posts, articles and lists about the various bucket lists for Madrid! You've probably completed them all already or you're planning on seeing the not so touristy side of the city (aren't we all?) Well, Madrid is a city full of wonders, both large and small, obvious and not so obvious. So, get out your notes and mark these places down if you want to experience the typical – but not tooo typical – side of Madrid!
1. Parque de El Capricho
This is truly Madrid's own secret garden, located in the northern part of the city in Barajas. The park is something out of a fairytale and looks like an adorable cross between The Shire and a plentiful forest created by Disney. It was constructed in the 1800's by the Duke Pedro Téllez-Girón for his wife the Duchess of Osuna – though sadly, she died before the gardens were finished. The park is opened all year round, and is covered with beautiful gardens, a man-made lake and several historical monuments created in French and Italian styles. During the summer months you can visit the park for live concerts and theatre performances!
2. Bocadillo de Calamares en Plaza Mayor
Talk about unique. Seafood in Madrid, In the centre of Spain? In Plaza Mayor no less? Well, although it might sound strange, this is a madrileño tradition that should never be missed! Plaza Mayor is full of small, family run seafood bars that offer cheap Calamari Sandwiches every day. Don't forget to order a caña along with it! Check out Where to Madrid for suggestions on the best bars in the Plaza!
3. Shop for Spanish Designs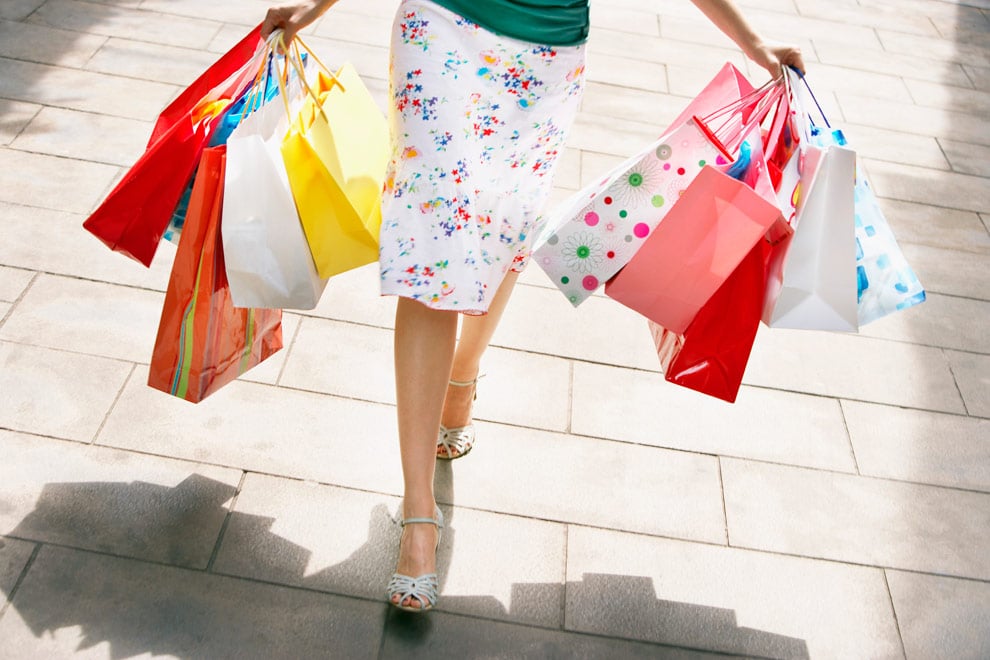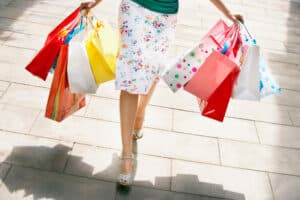 Madrid is one of the top 10 fashion capitals in the world. Which means it's home to some major clothing stores like Massimo Dutti and Manolo Blahnik. However, the city is covered with other great and affordable shops you can shop in. Retailers like Zara, Bershka, Blanco, Sfera, Stradivarius and Springfield. You might need extra luggage after you're stay here!
4. A Walk Through Campo del Moro
Campo del Moro is one of the three gardens that surround the Royal Palace in Madrid. However, del Moro is a lot more like a park than a garden. Aside from the large and dramatic downhill garden that leads from the back of the palace to the main enterance, the Campo is a maze of trees that stretch around 20 acres of and that was once royal property. The park got it's name from Muslim seige on Madrid in 1100 and was once the local ground for royal hunting parties.If you love being surrounding by nature, this is the perfect location for long walks, bike rides and runs!
5. Go on a bike ride along the Madrid Río
The Madrid Rio was a huge project done by the city of Madrid to re-vamp the Manzanares River region and make it a more practical use of space. In the last 10 years the River has become an increasingly popular area for recreational activities within the city centre – biking, basketball, skateboarding, running and even open air exercise parks. There is a public "beach" that is layed out with grass and 3 water zones for people to cool off in. The park is located near Casa de Campo and is only a short walk from the Principle Pio metro stop.
6. See a Musical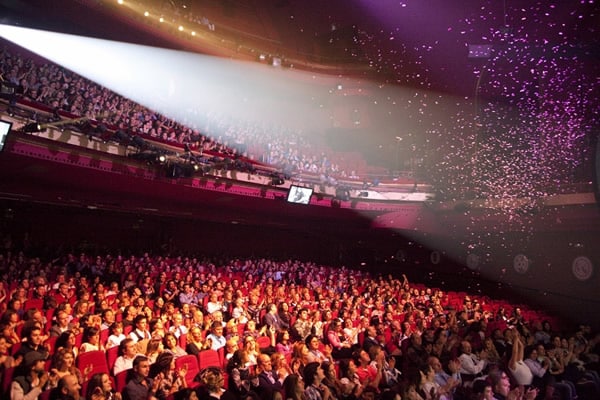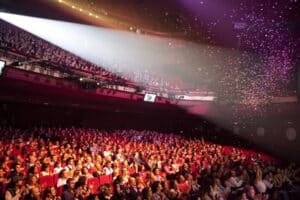 In the big city, you can find just about anything you could ask for. Especially when it comes to art and culture. All year around, you'll find all kinds of operas, ballets, musicals and plays to spend a lovely evening watching. Most of these venue's, like The Lion King, can be found along Gran Via – from Callao towards Plaza de Espana. You can also see several distinguished productions at the Royal Opera House right across from the palace!
7. Churros at San Ginés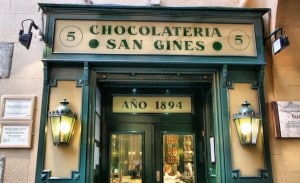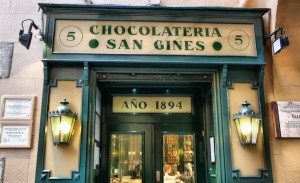 First of all we all know Churros are a very popular breakfast food in Spain. But, did you also know that Churros are the perfect thing after those long nights out in Madrid? San Ginés is one of the oldest and most famous chocolaterias in Madrid – just check out their impressive wall of fame! But what makes this place even more special is that you can get the delicious, hot, deep fried pastries and dip it in gooey, creamy chocolate while on your way home from a long night out. And trust me, this is the best time to do it!
8. Drinks at Mercado de San Antón
San Anton is a modern market in Chueca. It has 3 floors that are all dedicated to different types of food appreciation. The first floor is a modern fresh produce market. the second floor is dedicated to the butchers, where you can find all kinds of typical Spanish meat and seafood as well as prepared food, tapas and wine booths. The third floor has a comfortable roof top terrace that is the main focal point of the market.
9. Sunset in Templo de Debod
Templo Debod is a very underrated location in Madrid that needs more appreciation! The beautiful Egyptian temple was originally from Egypt and was given to Spain as a gift for the support Spain has given in preserving temples in Egypt. The temple was built to honor the Egyptian god Amun (sun god) and is now perfectly placed atop the escarpment of Madrid, which is a beautiful spot to watch the sunset.
10. Bird's Eye View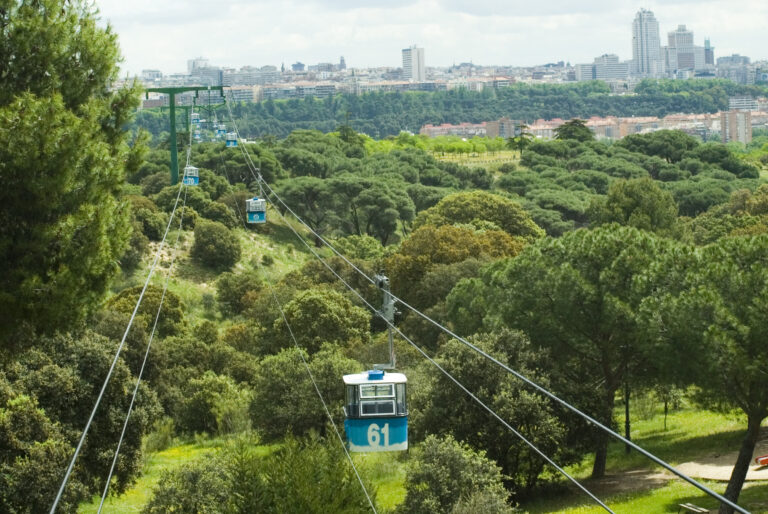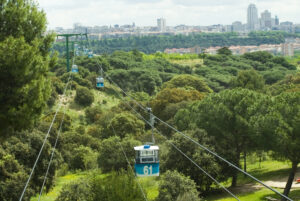 The Teleferico is a perfect way to see Madrid in a different way! This cable car takes you up to the sky and over the Madrid Rio and Casa de Campo. The car takes you to a lovely spot in in Casa de Campo where you can rest for lunch of a simple coffee and gaze over the landscape. You can either take a round trip or go one way and hike through the park on your way back! Check out our blog to get a discount!
Your friendly neighbourhood travel guide,
– Leahxx