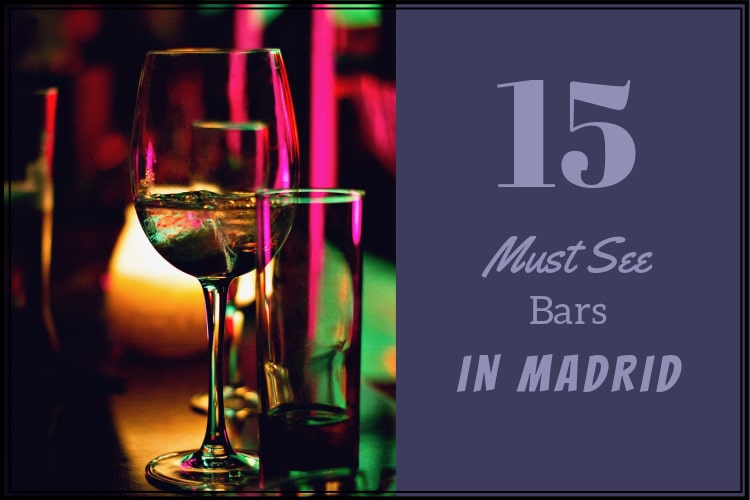 The capital of Spain hides authentic treasures that make it one of the most fun, vibrant and attractive cities in Europe. From the fanciest rooftops to the kinkiest establishments Madrid's bars are everything but a disappointment! Because of their unique decoration, their impossible cocktails or their ability to transport us to other places without leaving the city, you will not believe that these bars are in the capital! Here's a hand picked list of bars which are now the most popular amongst locals.
1. Sala X

What once was an X rated cinema at Calle Duque de Alba 4, has now become the most amazing bar known as Sala X. With the highest ceilings, stands covered in cushions, hammocks, sofas, beers, cocktails and some tapas, you can either come here to watch V.O classic movies or just to enjoy a drink with the most underground atmosphere of Madrid!
2. Pinkoco Bar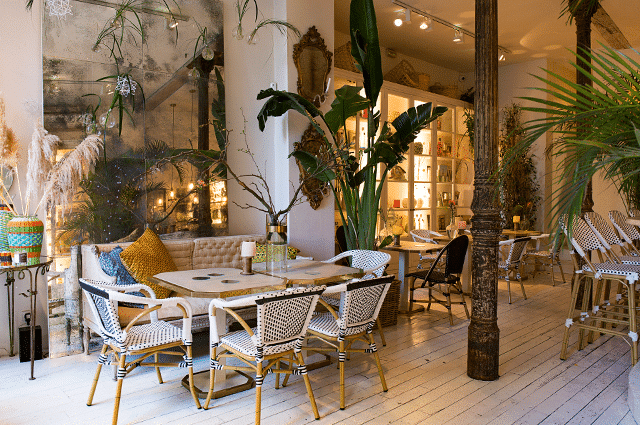 Cafe Latte, sandwiches and carrot cake…in case this combo wasn't perfect enough this tropical looking cafe-bar offers the best cocktails up until midnight. Go check out the loveliest rustic deco of Pinkoco bar at Calle Santo Tomé, 8 (Metro Chueca).
3. La Tita Rivera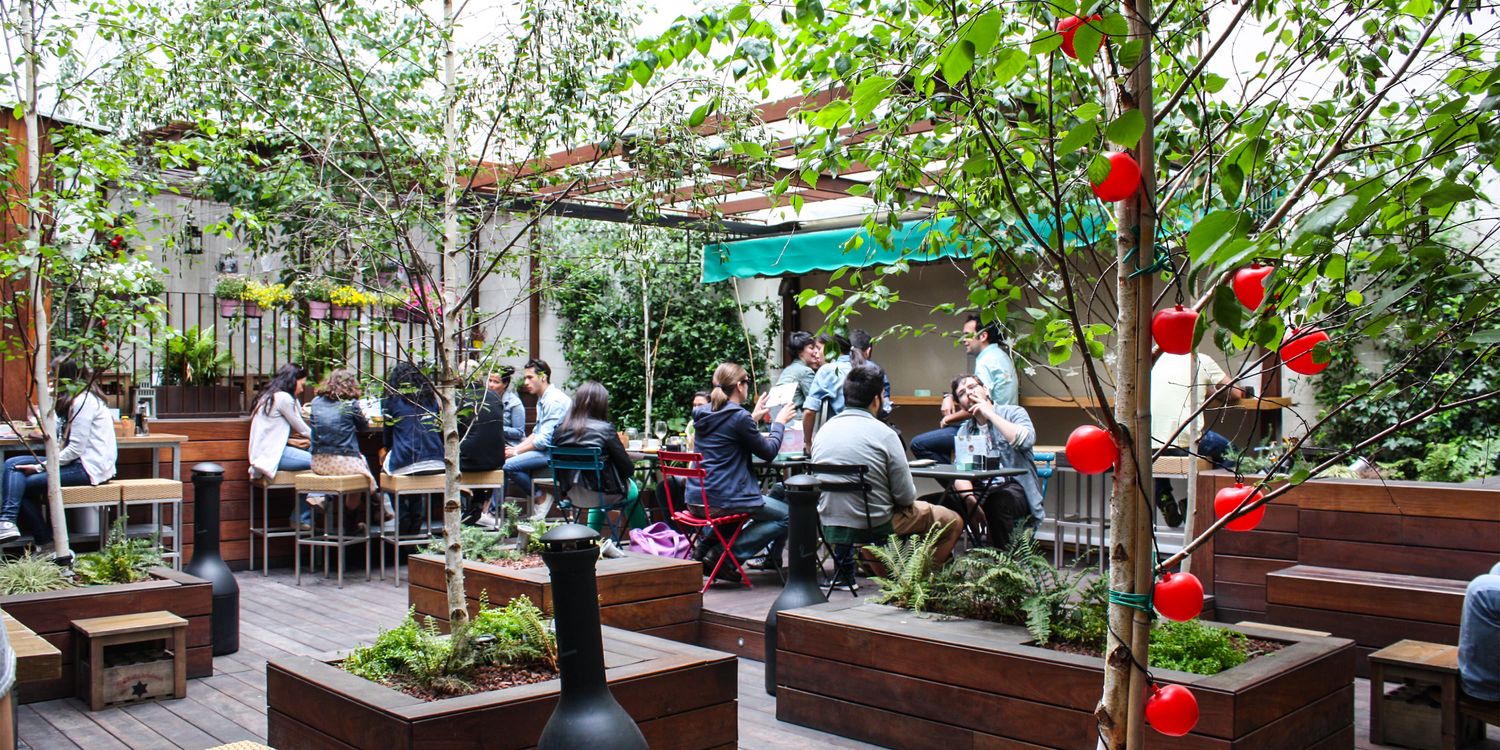 Right next to Calle Fuencarral, in one of the busiest spots of the city, you'll find this cozy patio called La Tita Rivera. Not only does La Tita Rivera offer the nicest chill atmosphere and yummy beers, but also the most delicious food variety!
4.
Vacaciones

Offering the best Mediterranean vibe, Vacaciones, located in the heart of Malasaña is specially well known for both its brunch and its summery cocktails. Make sure you try their 'pan tumaca', a delicious traditional Spanish way to eat toast in the morning!
5.
Ojalá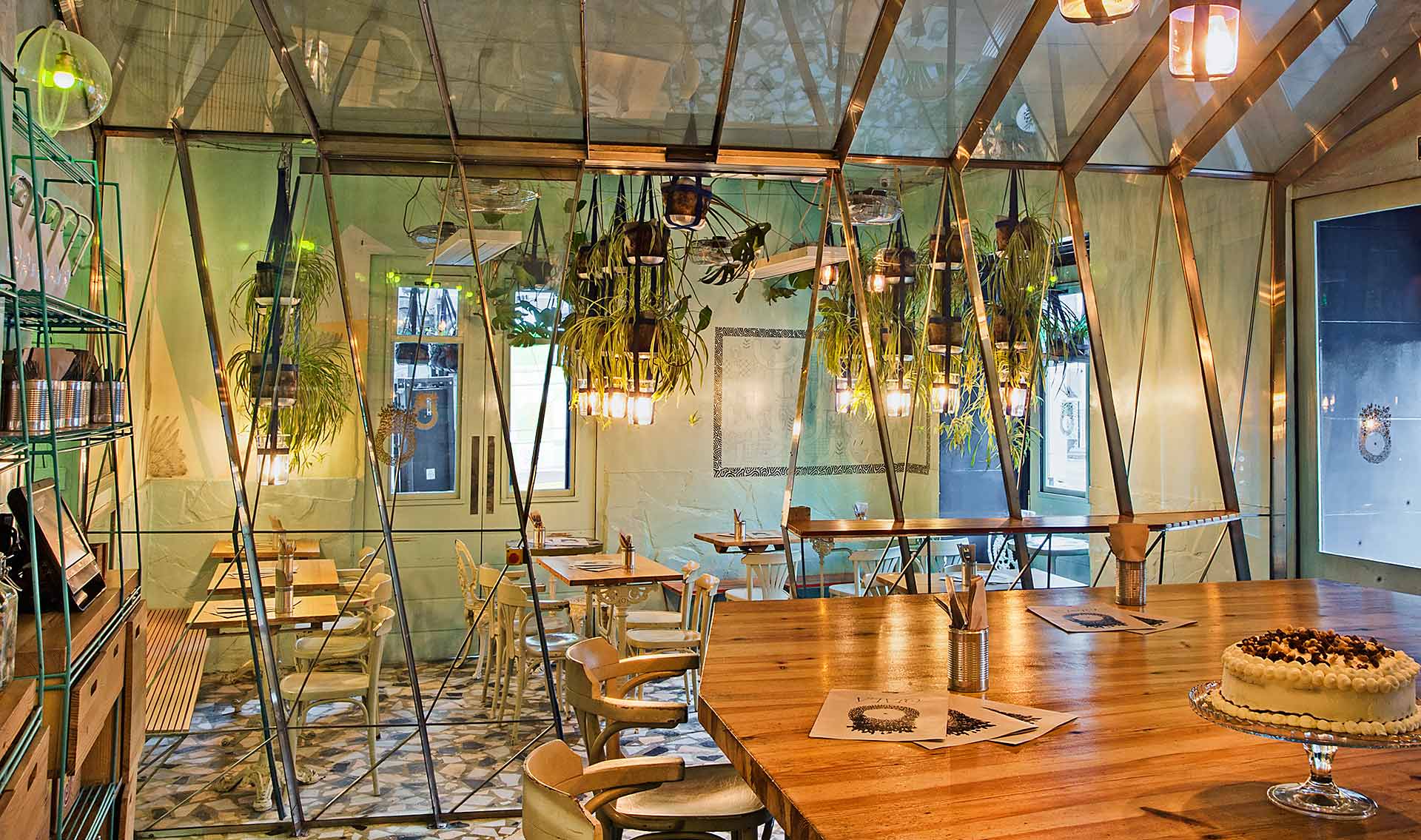 Opened in December 2004 and reinvented by the architect Andrés Jaque in May 2004, Ojalá is Madrid´s only beach bar! Here you´ll find a hanging garden, shared tables, funfair lights and sand everywhere! Go check it out at Calle de San Andrés 1!
6.
The Hat

Although it may seem like an average hostel in La Latina, this building´s fifth floor offers one of Madrid´s best hidden secret spots. With a youthful atmosphere The Hat's terrace offers the loveliest view over the city´s roofs, as well as the most delicious options in its menu!
7.
Kikekeller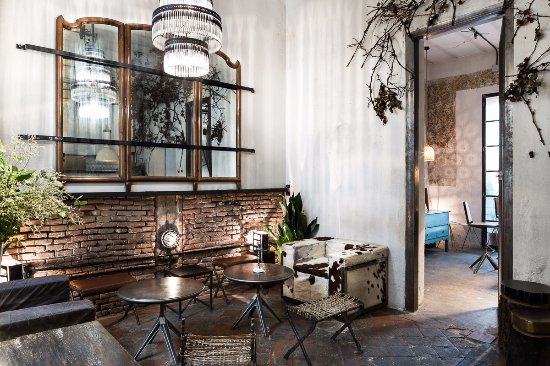 Kikekeller is a furniture and designed objects´ gallery, which has opened its backroom to the public, turning it into a cocktail bar from Thursdays to Sundays. Until late at night it offers premium drinks, and imported beers. In case you´re missing some of home´s flavours, you should know they have numerous international brands of beer (Stella Artois, Duvel, Chimay, Asahi), although it of course still count with the classic green Mahou, which you can grab yourself from their fridge!
8. Saporem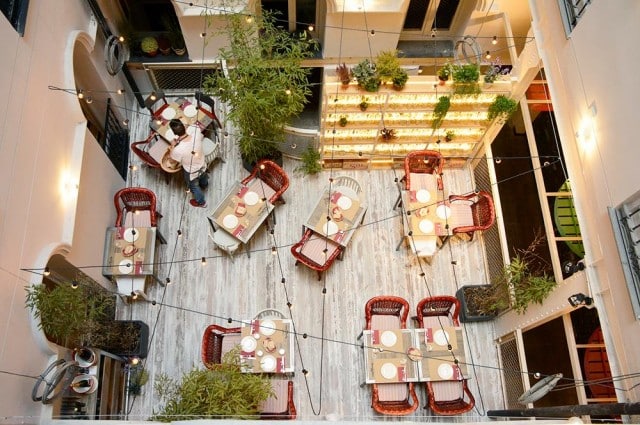 With an interior terrace with around 10 tabes, Saporem in Hortaleza offers a summery experience all year long. High temperatures, starry sky view, bamboo everywhere and both cocktails and fresh dishes to try, this is the perfect spot to hang out when feeling nostalgic during winter!
9. Círculo de Bellas Artes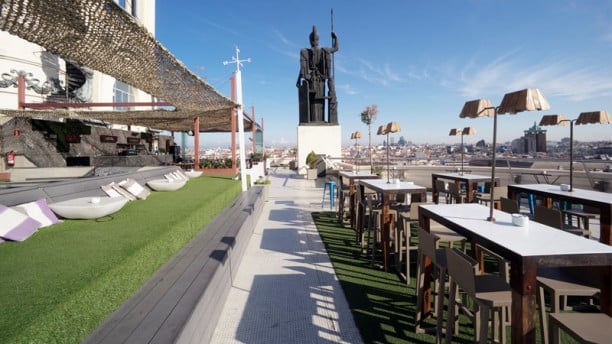 If you like sunsets, there's no better spot in Madrid to watch the sun go down over the city than Círculo de Bellas Artes. This classy rooftop bar, is definitely one of Madrid´s most famous sites, and has both a chill out area to admire the view  and a very demanded restaurant!
10.
El Cielo de Alcalá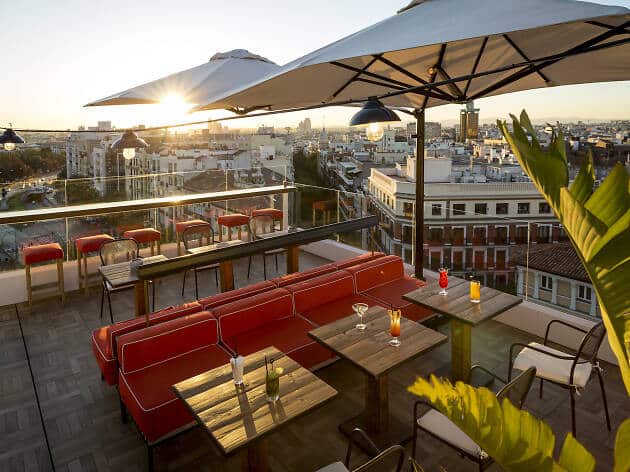 On the eighth floor of  H10 Puerta de Alcalá Hotel hides 'El Cielo de Alcalá', a rooftop with plants, lights, panoramic views, a minipool (only for hotel customers) and most importantly: the probably best Mojito in the whole city. They serve it fresh, with lime, peppermint and a creamy and ultra-refreshing mint foam that will make you want to go back every week!
11. El Jardín Secreto de Salvador Bachiller

On the flood of tourists, prostitutes and gold buyers of this central Madrid street, there is a small urban oasis where you can disconnect from the hustle of the city. A tea room taken from a fairy tale will receive you on the top floor of Salvador Bachiller's shop, where you can have a coffee for breakfast, have a light lunch or relax with a drink when you leave work. Opens both summer and winter!
12. En Busca del Tiempo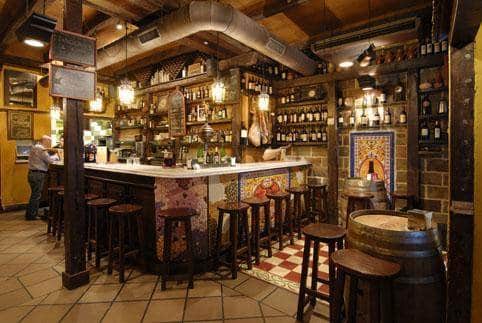 Nowadays, finding a bar where you get pints, wines and soft drinks at 2×1 throughout the year is almost a miracle in Madrid! En Busca del Tiempo, located next to Puerta del Sol, is the perfect option to have a beer before continuing the party somewhere else. Of course, there is a trick: the discount is only valid during the week and from 6 pm to 8 pm. In addition, you have to be fast if you don't want them to warm up, since they take out both drinks at the same time!
13. Gau & Café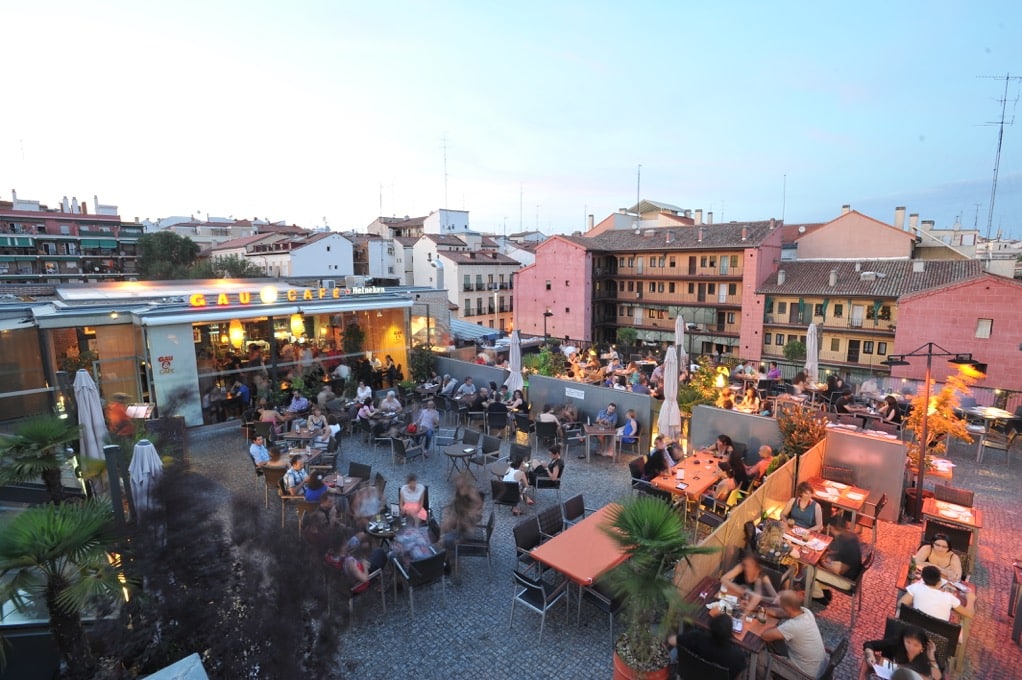 At first glance, the Pious Schools of San Fernando is a simple building, part of the network of centers of the UNED. But on the roof of this historic building one of the best terraces in the city is hidden to watch the sunset. Gau & Café is filled every weekend of the year with residents of the area, groups of friends and some tourist who does not want to miss the beautiful sunset over the neighborhood's runways!
14. El Ideal Bar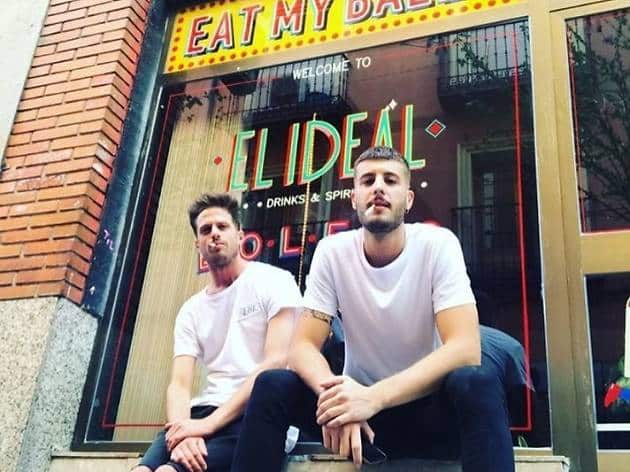 El Ideal Bar is perfect Malasaña bar to meet friends! To the pints and wine glasses is added a large calendar of activities and the always appetizing cuisine prepared by the girls of Bolero Meatballs. Nothing can go wrong and what starts here … will most definitely end late!
15. 1862 Dry Bar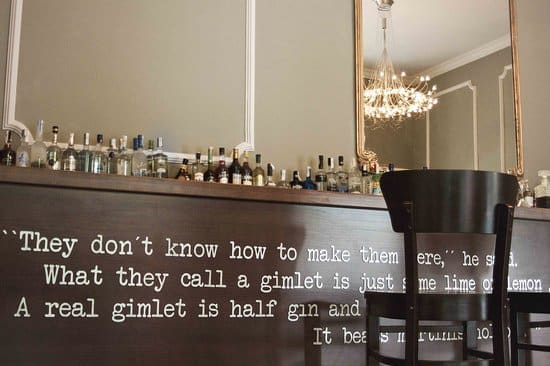 This staggeringly chic cocktail bar, perched on the always popular Calle Pez, may look discreet from the outside, but once inside you'll be met by a prohibition-era inspired bar with some of the best drinks in Madrid. The affable owner of 1862 Dry Bar, Alberto, is a fountain of knowledge on cocktails so you're in very safe hands!
In case these weren't enough, there's many more amazing bars to be discovered in Madrid, so don´t forget to check out our "Hidden Bars in Madrid", "4 Funky Shots Bars in Madrid", "Cheap Student Bars in Madrid's City Centre", or  "The Best Wine Bars, Pubs, and Cocktail Bars in Madrid" blogs to find what best suits you!