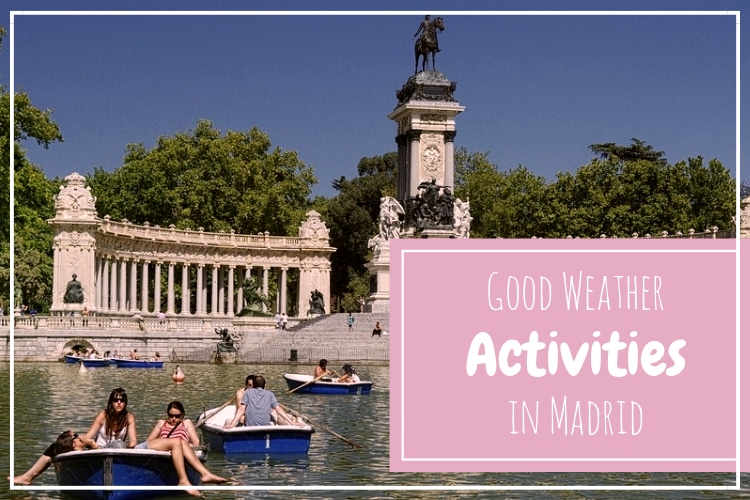 Madrid is home to some amazingly bright, warm and sunny days! Yes, winter might be full of dark and rainy days and summer feels like something out of Sahara desert. But, spring and fall are truly the most enjoyable seasons of the year! When the weather is warm and comfortable enough to enjoy all the city has to offer! Here are 6 things you can do in Madrid when the weather is good!
Retiro Park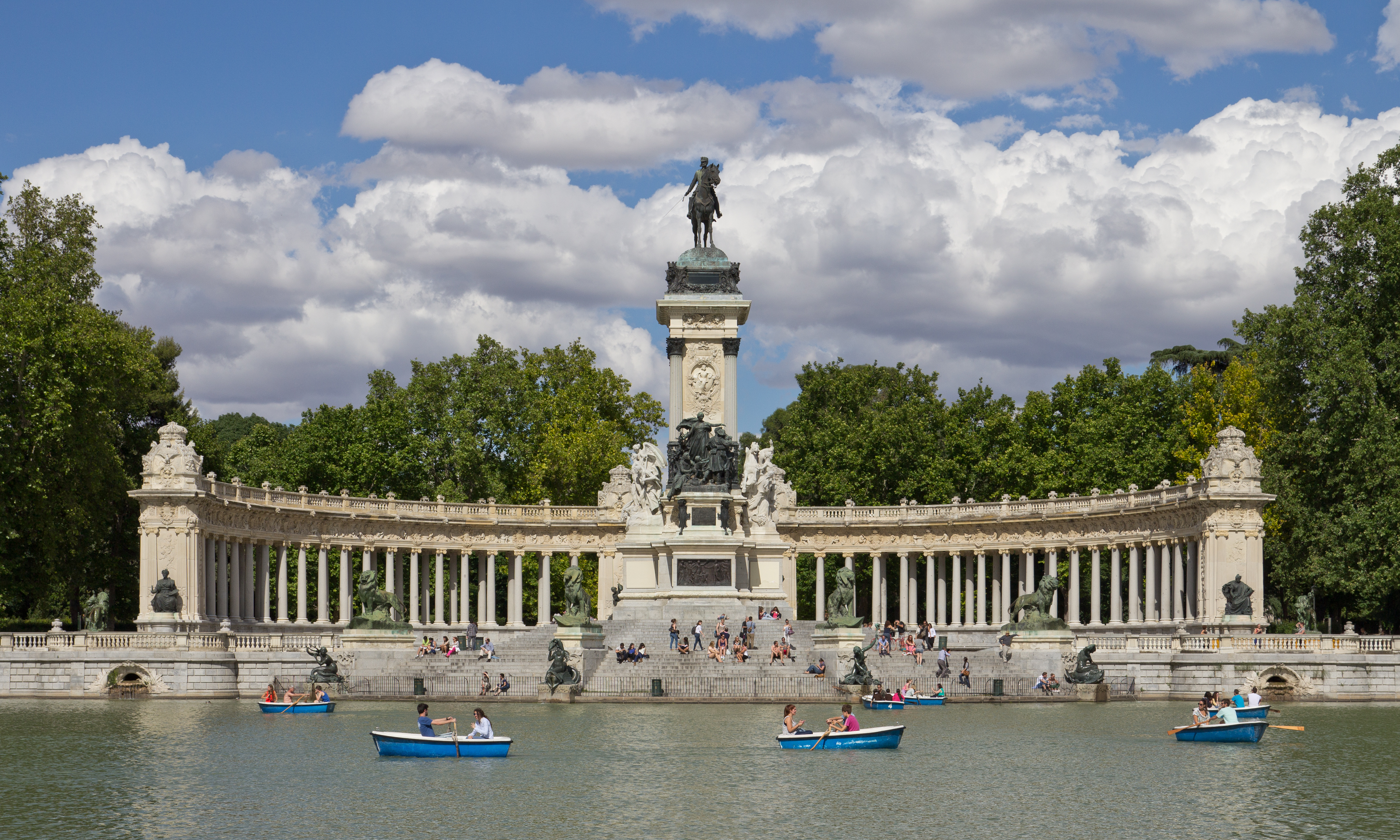 Everyone loves to go here when the suns out, you can sunbathe, row a boat on the lake as seen in the photo above or just have a picnic and soak up the rays. Check out our other favourite parks too.
Metro: Retiro L2.
Cycling at Juan Carlos I Park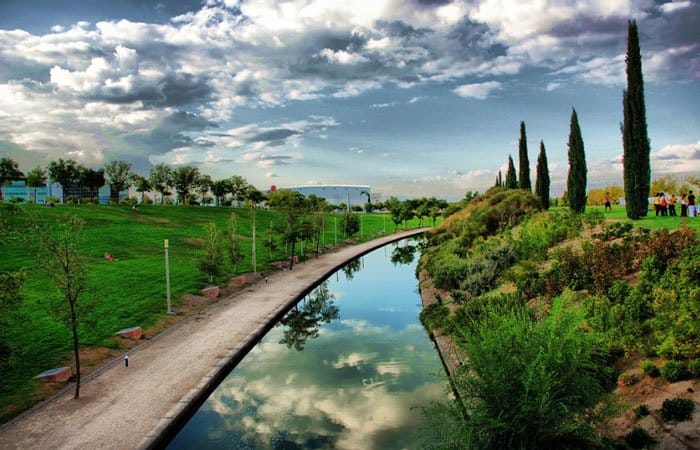 In this park you can rent a bike for an hour for free, all you need to do is remember to take your passport/ ID card. The park has a route you can follow to see its best parts.  In summer from April – September you can rent the bikes on Mon-Thu from 10am-2pm and 3pm-8.30pm or from Fri-Sun 10am-8.30pm. July and August it's closed 2pm-3pm. Please always check if the information is still up to date. In general you can rent bikes with Trixi Bikes Madrid and good rates & discounts. Check here for more information.
Metro: Feria de Madrid L8.
Indulge in Football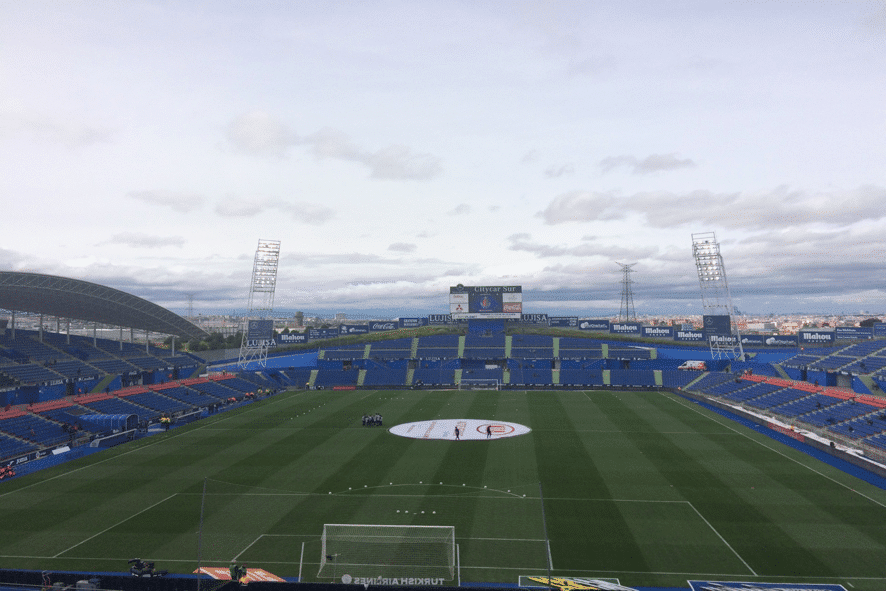 If you like football watching a game in the sun , Madrid's lesser known "La Liga" teams Leganés CD and Getafe CF have very open stadiums, perfect to enjoy a game other than Real or Atlético while catching some sun!
Leganes CD- Estadio Municipal Butarque – Cercania: Zarzaquemada C5.
Getafe CF – Estadio Coliseum Alfonso Pérez – Metro: Los Espartales L12.
The Madrid Zoo Aquarium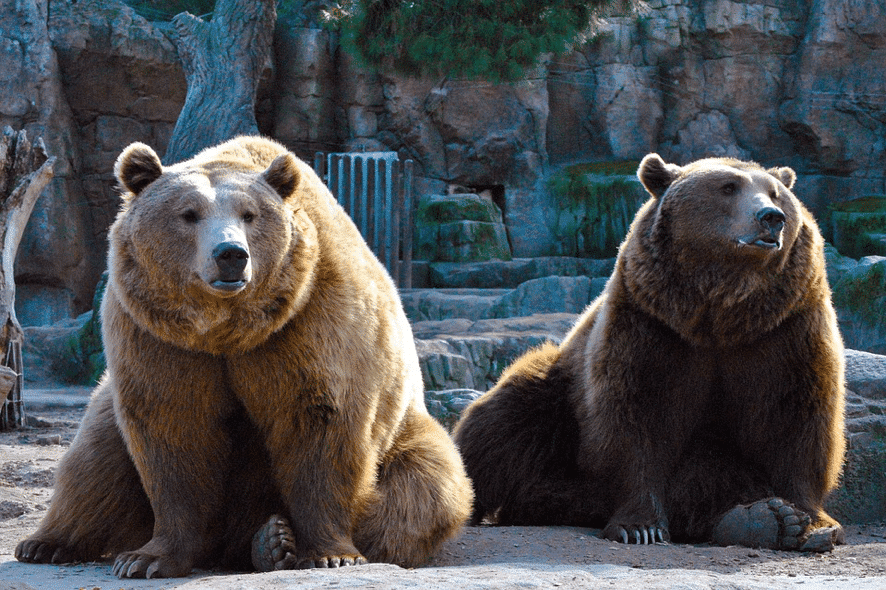 If you like animals then the Madrid zoo is a great day out in the sun! You can see everything from a dolphin show to tigers, bears and even a bird show. If it gets too hot you can seek shade inside the cool aquarium.
Metro: Casa de Campo L5/L10.
The Mountains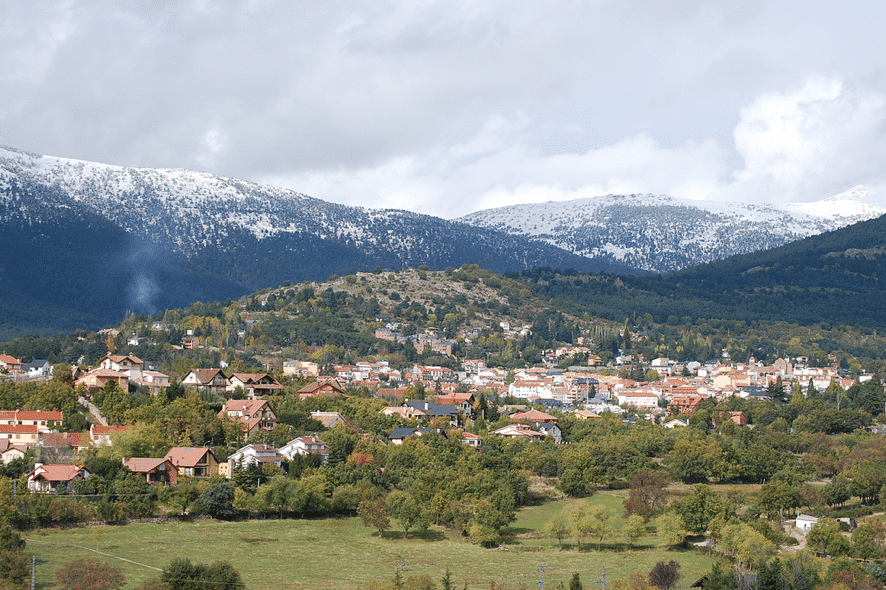 If you're feeling adventurous, you can head out to the mountains, take the Cercanías  to the small and pretty town Cercedilla. From there you can choose from several trails to follow. There are some great views and it's a nice escape from the city. Madrid has lots of other adventure activities close by too. Here is also an extensive list of more city escapes we created for you!
Cercania: Cercedilla C8/C9.
Outdoor swimming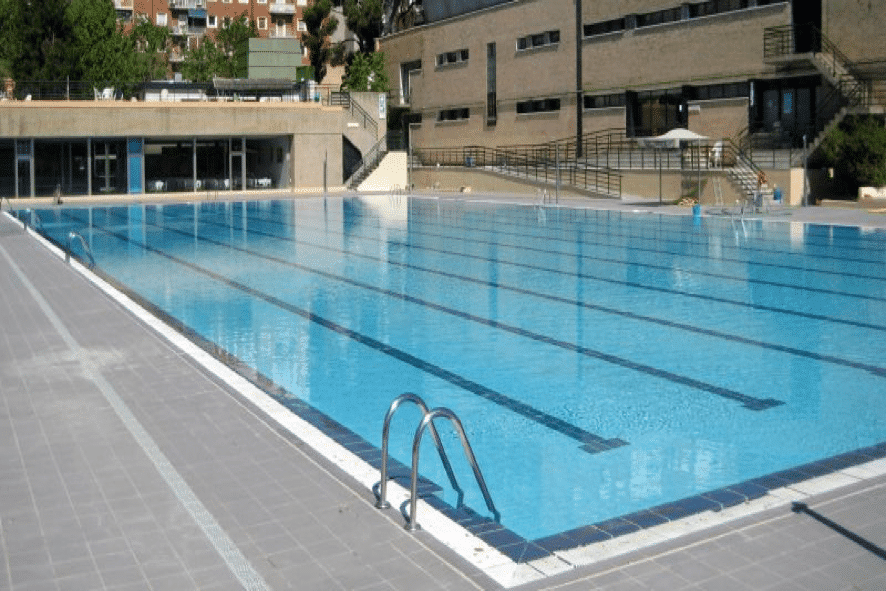 Finally, what better way to cool off and enjoy the sunshine than a swim, Madrid boasts lots of outdoor pools. From stylish rooftops, spacious recreation centres and natural pools outside the city!
– Matt Reilly
@mattreilly23