Ribera del Duero: Portia & Burgos
Standard Price: 59€
City Card Price: 55€

---
On this wonderfully cultural day we will spend our time exploring a charming historic city and tasting some of the country's top wines! In Burgos you will have free to enjoy the beautiful streets, visit the famous UNESCO World Heritage cathedral and have a nice relaxing lunch. Afterwards, we'll make our way to Portia, one of Ribera del Duero's most impressive "bodegas". We will be taken through the architectural masterpiece of Norman Foster's winery where you can explore where the plump grapes are grown, smell the sweet wines that are being processed, and see countless crates of wines that are being aged to perfection. If this doesn't excite you, perhaps the wine tasting (guided by a professional) on how to taste the layers of robust flavors will awaken your excitement!
---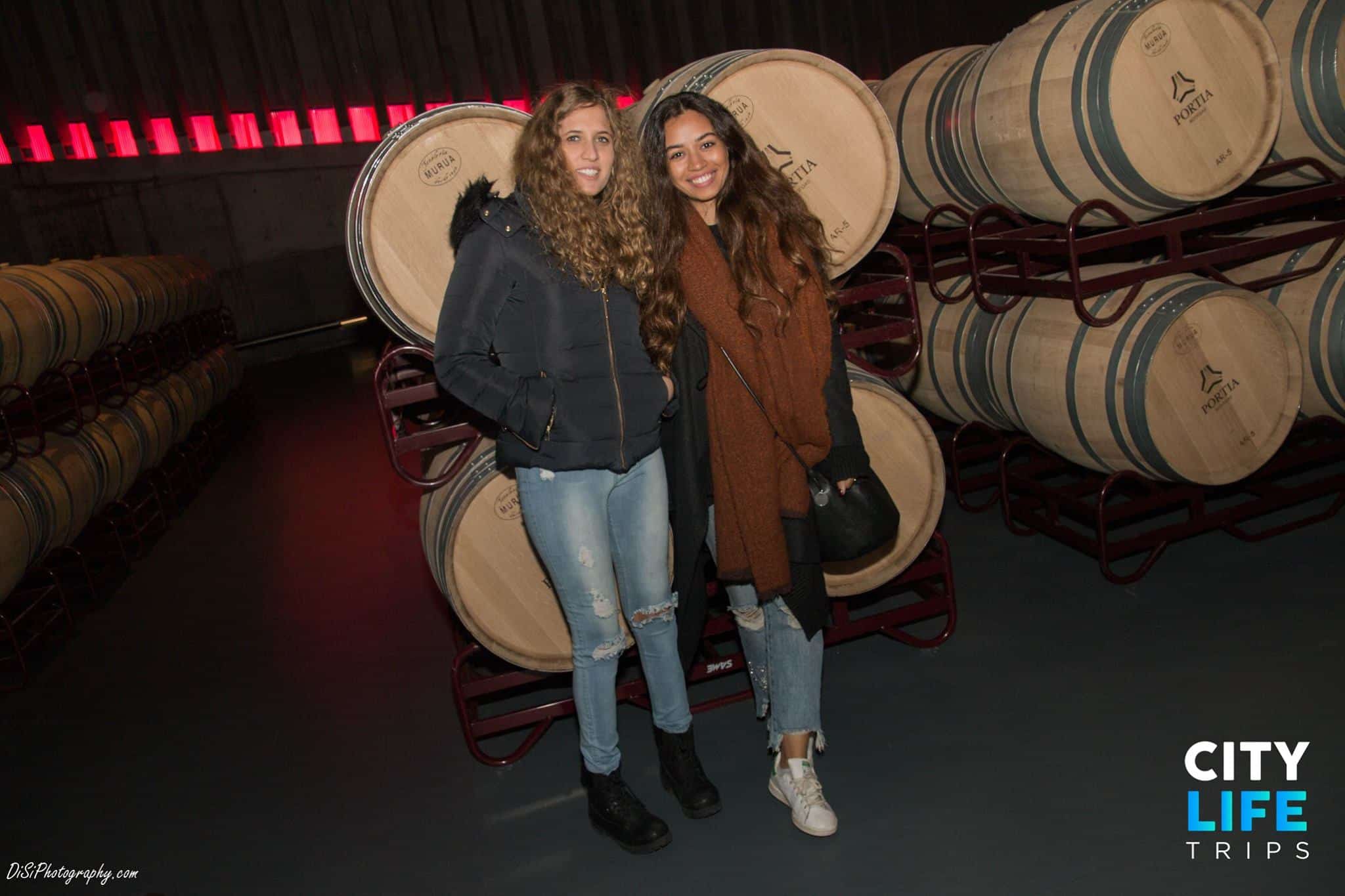 Meeting point in Paseo Moret (Metro: Moncloa): 7:45
Departure from Madrid: 8:00 / Arrival to Burgos: 10:30
Departure from Burgos: 15:00 / Arrival to Bodegas Portia: 16:00
Departure from Portia: 18:30 / Arrival to Madrid: 20:30
---
We will start our day by visiting the famous city of Burgos, home to the breathtaking cathedral that marks the end of the historic Camino de Santiago (an ancient pilgrimage that has been a part of European religious tradition since the 12th century). We will spend the morning and parts of the afternoon exploring the streets, enjoying a coffee on the cobbled plazas before heading to our next destination – Portia
---
Next, we will spend the afternoon in the famous Portia winery, which was designed by the renowned Norman Foster and hosts a stunning and immersive wine tasting experience. During our visiting we will enjoy a tour of the grounds, including the beautiful wine cellars, learn about the wine making process and of course, enjoy a delicious wine tasting lead by one of the bodega's experienced wine experts. Afterwards, you will have time to purchase any of the lovely wines you've tasted that day!
---
Once we've finished with our wine tasting we will return to Madrid.
Included in Price:
Transportation by private bus
Visit to Burgos
Official guided tour of the winery
Wine tasting (3 wines)
Representative throughout the trip
All taxes included
Not Included in Price:
Anything not mentioned in "included in price"
Citylife offers a basic travel insurance package with every trip that can be purchased as an add-on to your ticket. The insurance is provided by Innovac and will cover basic medical emergencies for the duration of the trip.
Do you Need to Take the Insurance?
It is not mandatory to take this specific insurance that we offer, but please keep in mind that it is your responsibility to make sure that you are travelling with proper coverage. If you decide not to take the insurance, we will consider that you are covered by another policy.
---
For a complete breakdown of the coverage that the insurance provides, please click here.
---
Reserve your Tickets Now
Citylife Terms & Conditions
We encourage all travelers to read our terms & conditions carefully before booking any event with us. By completing your booking you are agreeing to those terms.
---
Upcoming Trips
March 23 @ 08:00
-
March 27 @ 01:00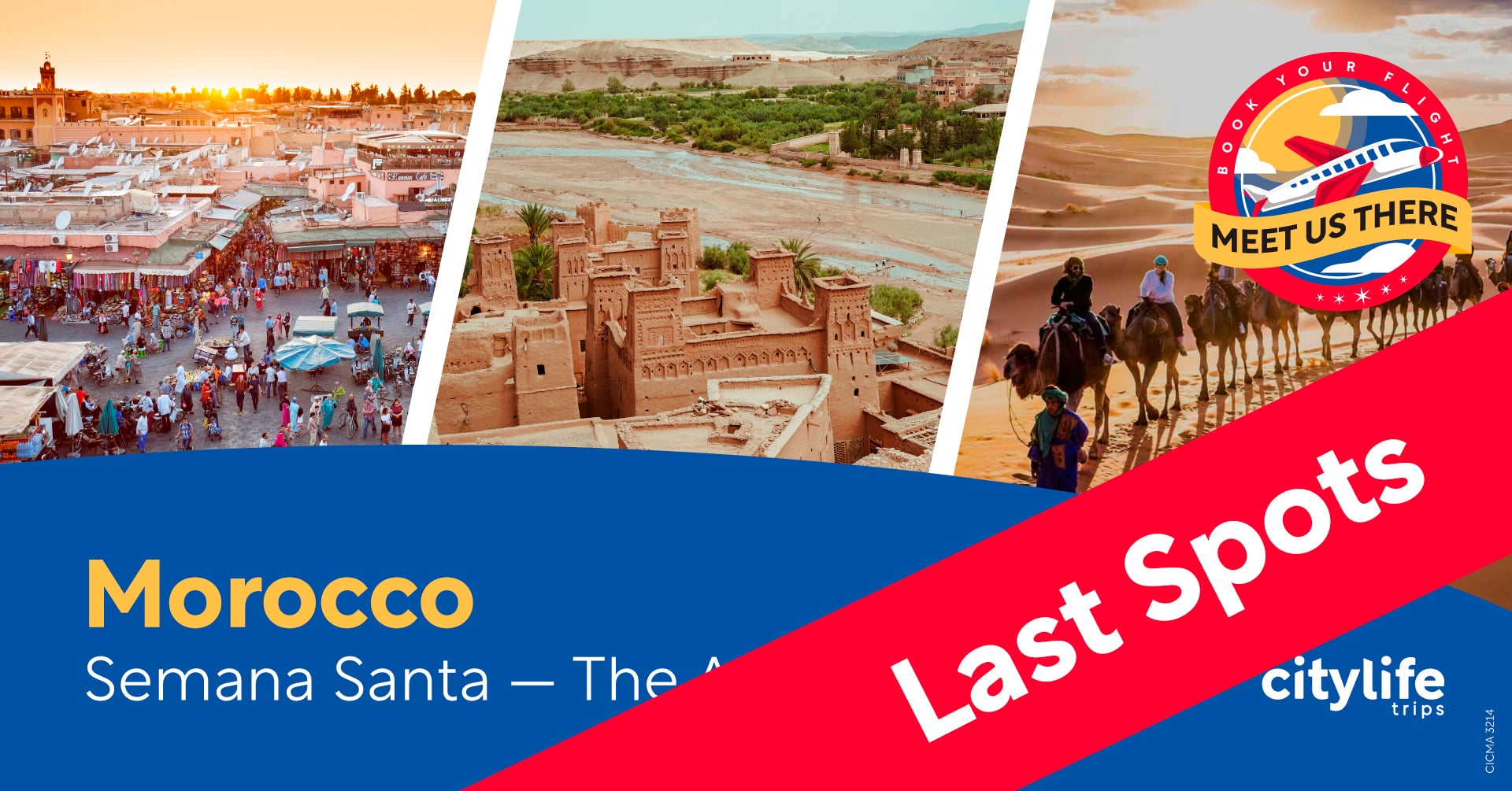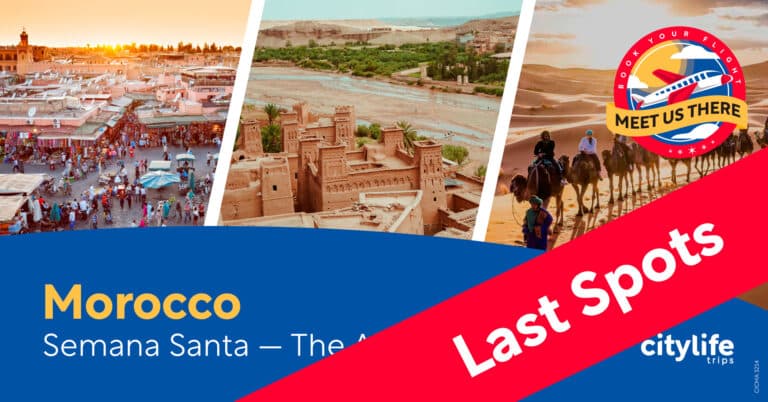 March 30 @ 20:00
-
April 7 @ 20:00