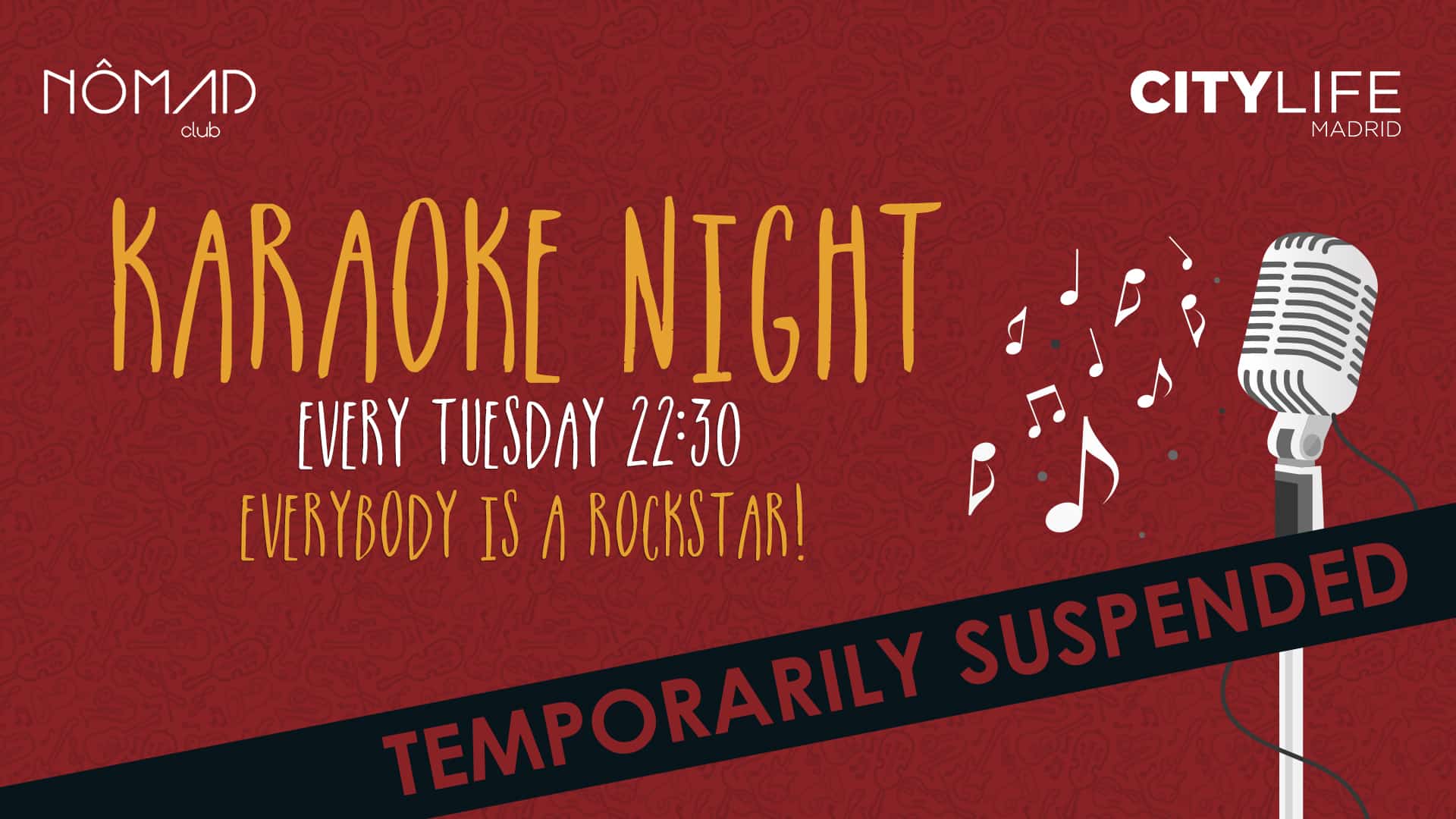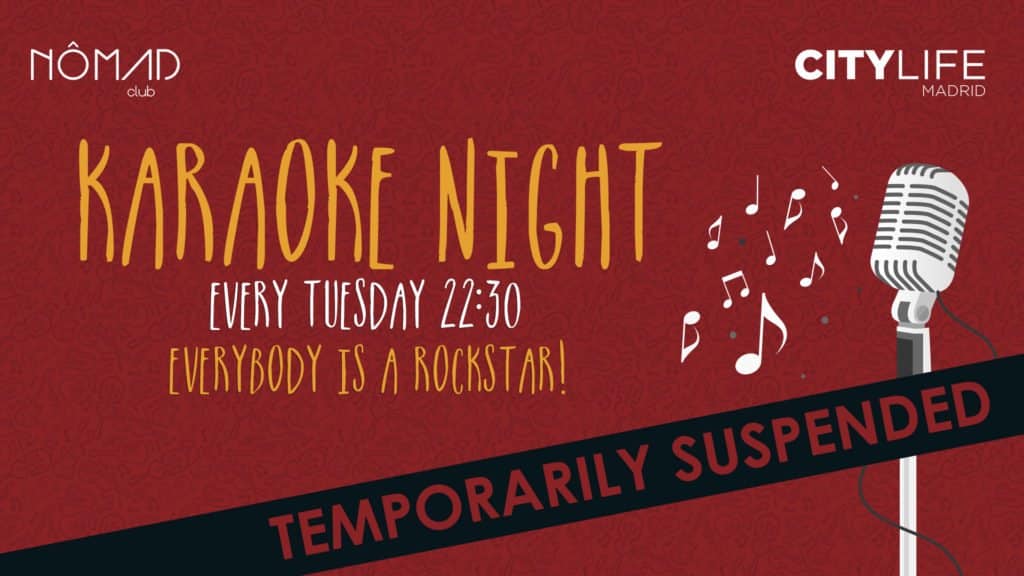 Our weekly recurring activities are suspended until further notice!
We are monitoring the situation regarding the spread of COVID-19 closely. We will relaunch our activities as soon as we can. At the moment our priority is the the health and safety of our community. We apologize for any inconvenience and hopefully we will wee you all soon!
NOMAD – Calle Manuel Fernández y González 6
This event is completely FREE for all participants! Simply sign up to the guest list in advance here.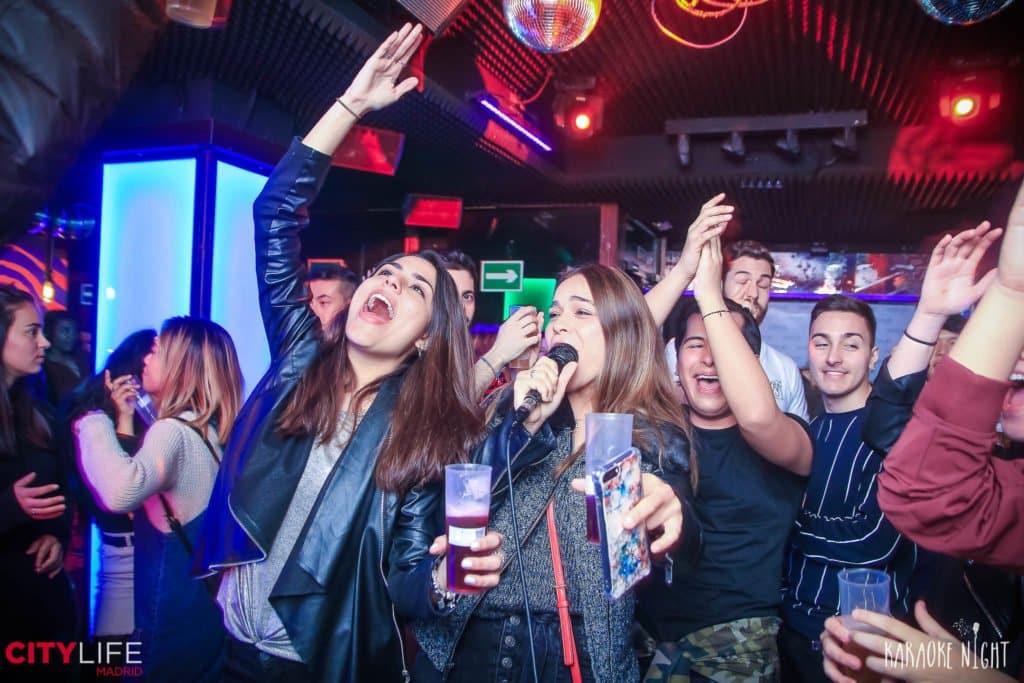 Citylife's Karaoke Night gives everyone a chance to show off their inner rockstar! Show off your hidden talents to an adoring crowd or sing like no one's watching – anything is possible. The bar will offer cheap drinks for those who might need a little liquid courage – so there's no excuses! Get up on that stage and have fun!
The beginning of the night will be filled with fun karaoke songs. Simply add your name and song selection to the list and wait for your glorious turn. Once you'r done singing your heart out you can go downstairs and enjoy the famous College Nights party, just hangout with your friends, or join the beer pong tournament!
Don't forget to follow our Citylife Madrid Facebook page and to sign up for our weekly newsletter which informs you among other things about our events. You have the possibility at anytime to unsubscribe.