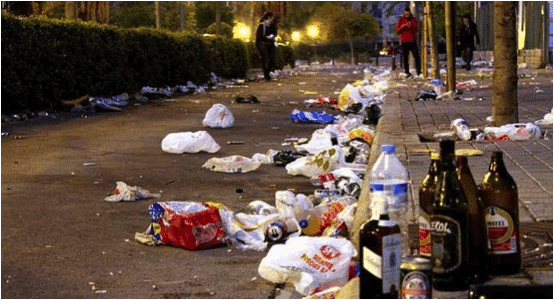 Botellón is the Spanish version of a "pre-drink". It typically takes place at night time when people meet at a public place in order to drink outside before heading for a night club. It is especially popular with the younger people here in Spain, as it's the cheapest way to drink before a long night out in Madrid.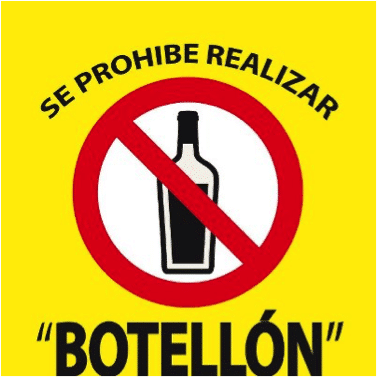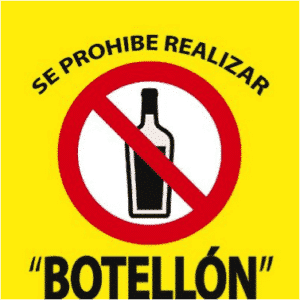 But is this kind of activity allowed in Madrid? The easy and rather disappointing answer for everyone who came to Madrid to party is, No! Madrid has introduced a law which prohibits drinking in public. Furthermore, shops aren't allowed to sell alcohol after 22:00. Of course, this won't stop the vendors in the street from selling those 1€ cervezas in the street, but if you choose to participate in this type of out-door drinking, you are at risk for a 600€ fine. The "Botellón" culture was very popular in Madrid up until the introduction of the new law, against which the Madrileños protested, however without success. The reasons for the introduction of this law are the particular noise and vandalism reductions on public places, streets and parks. Another reason is the reduction of unnecessary waste on streets.
So please, have fun during your time in Madrid. But, remember to drink responsibly, safely and smartly!
– Seba