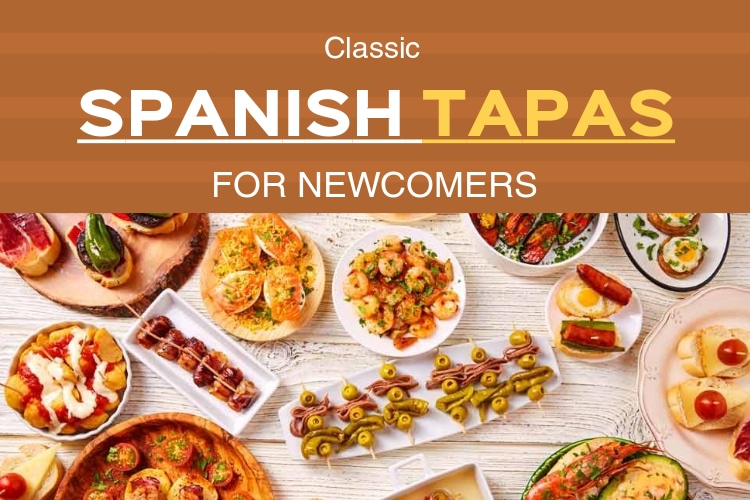 Tapas are a long standing tradition in Spain, with recipes and dishes that reflect each region in which they came from. Once you've spent some time in Spain, you begin to wonder how you ever lived without Tapas. Rather than eating one designated meal you get to taste and share several different dishes with your friends over some refreshing drinks! If you find yourself at a traditional tapas tavern, all you have to do is order a drink and soon after a large plate will follow. The more drinks you order, the more plates will come!
This tradition is said to have started when the lower class workmen would spend their rations on beer rather than food and ended up getting too drunk to work. After a while the King decreed every cup of alcohol must be served with a plate of food! Most modern tapas hubs don't offer such a care free service anymore, so it helps to learn which plates you'd like to order alongside your drinks. We've already covered some of these famous tapas in previous editions of The Spanish Kitchen, such as Gambas al Ajillo, Paella, and Tortilla de Patatas! Below we have created a list of the most common Tapas you will come across here in Spain!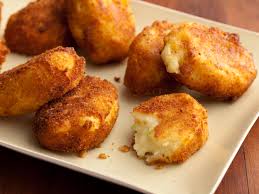 These delicious, little, cream filled, fried, balls of goodness are a real fan favourite in Madrid. At traditional places they will be filled with a fluffy cream and chunks of jamon. While at the more modern, experimental spots they could be filled with anything from spinach and mushrooms to onions and fish! The tapas portions vary from place to place so you might get one big croqueta each or maybe a plateful of minis. Give them a try around town, but don't forget you can always make it yourself!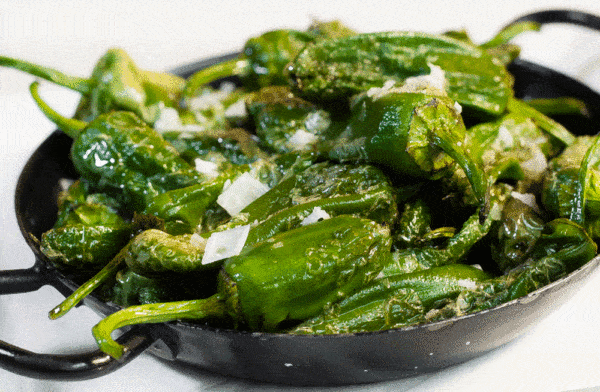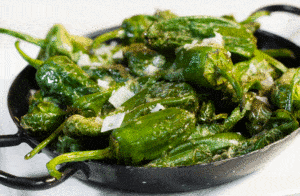 So simple and so good! Pimientos de Padron are a tapas that come from Galacia, from the town of Padron to be exact! As with most classic recipes, they differ everywhere you go. Sometimes the peppers will be spicy, sometimes will be sweet, but either way they will be yummy! These green peppers are submerged in oil and fried until they are nice and soft with a crunchy exterior then sprinkled in sea salt! Though nothing beats having food served to you at a tapas bar, you can very easily make it yourself!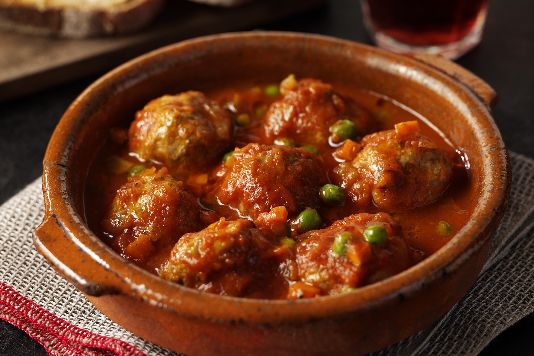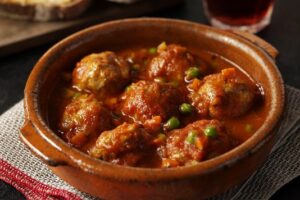 Meatballs aren't necessarily Spanish by any means, but the Spanish abuelas have certainly added their own twist to the dish! With an excess of garlic, parsley and other spices, albondigas are a flavourful snack that should always be present at a tapas gathering! This is a great tapa to order because once you´re finished the meatballs you can dip you endless supply of bread in the yummy garlic, tomato sauce.  Make it yourself!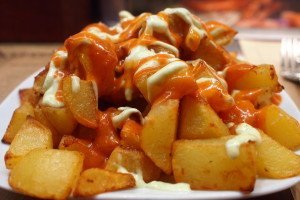 Patatas Bravas are the closest relation to "fast food" that you will see at a tapas place. Mostly because the dish is just some fried potatoes chunks smothered in sauce. What makes these little taters delicious are the sauces that go on top. You can either have Alioli, a thick, garlic mayonnaise like sauce or Brava which is a spicy, tomato puree. Sometimes you might even get a little bit of both drizzled on top of warm, fried potato chunks. You'll find patatas bravas at any taberna in town, but of course you can always make it yourself!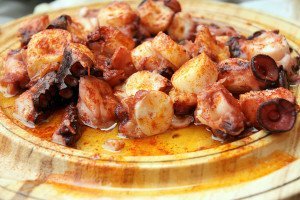 Seafood from Galicia is known to be the best of the best! With access to fresh fish from the beautiful Bay of Biscay each plate is as mouth watering as the next. Many traditional Galician dishes have made their way to the kitchen of Spain so you are more than likely to come across a few while tasting some tapas. Pulpo a la Gallega is one of them! This simple dish consists of boiled octopus covered in seasoning and served with oil and potatoes and it goes down well with a big pint of beer! Try it out at your next outing or make it yourself!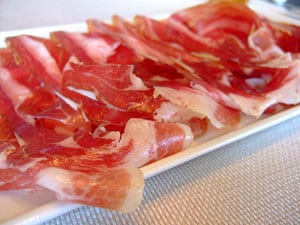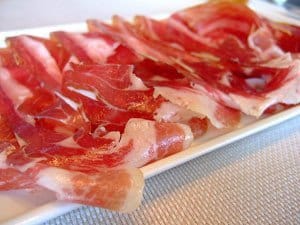 Sometimes you're just in the mood for a simple tapa to kill your cravings while chit chatting with friends at a bar. That's when a plate of assorted Spanish meats come in handy! The most famous of course, being Jamon! Jamon is a staple in Spanish cuisine and the traditional charcuterie plate will most likely be the first on any list of tapas. A leg of Jamon is like a bottle of fine wine, the taste, texture and quality all depends on it's aging process. So, if you want the best Jamon you should head over to your local butcher. Of course, you could always try buying a whole leg and try to make it yourself!