Descubre Marruecos con Citylife Madrid!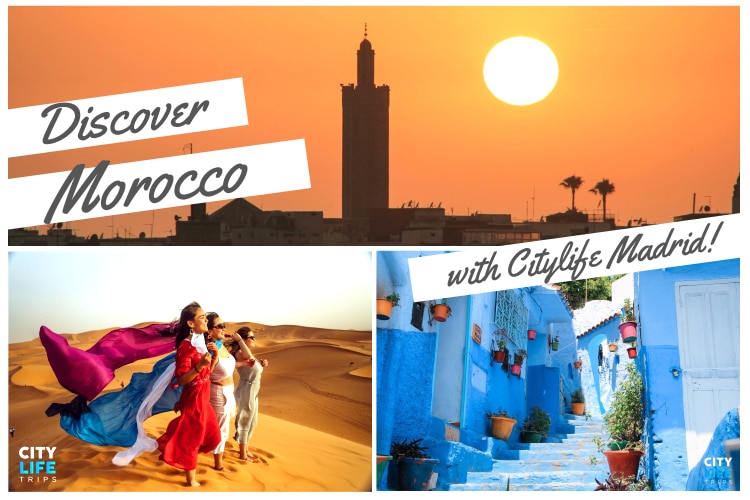 [Click here for English version]
Nuestro vecino meridional es un país maravilloso, lleno de historia intrigante, hermosas ciudades, comida rica y descubrimientos infinitos. Por esto, Marruecos es uno de los destinos más populares de nuestra agenda de viajes!
Tenemos varios tipos de viajes a Marruecos, asi que seguro tenemos uno para ti! Tenemos unas escapadas mas cortas de fin de semana, y otras mas largas de una semana donde podrás descrubrir todo lo que Marruecos tiene que ofrecer.
En todos nuestros viajes, viajamos en autobus hasta Tarifa, y después cruzamos  el Estrecho de Gibraltar en ferry! Todos nuestros viajes incluyen transporte, alojamiento, y actividades culturales! Si prefieres viajar en avión, también tenemos la opción de "meet us there!" Así que echa un vistazo a nuestros viajes este año, y esperamos verte ahí!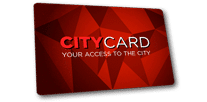 Recuerda, todos aquellos que posean la tarjeta City Card pueden conseguir ofertas especiales de descuento en todas nuestras excursiones (3€–10€ dependiendo del viaje)! Enseña tu City Card a la hora de comprar tus entradas o inicia sesión en tu cuenta de City Card en el sitio web antes de reservar y ahorra dinero!
Tánger y La Ciudad Azul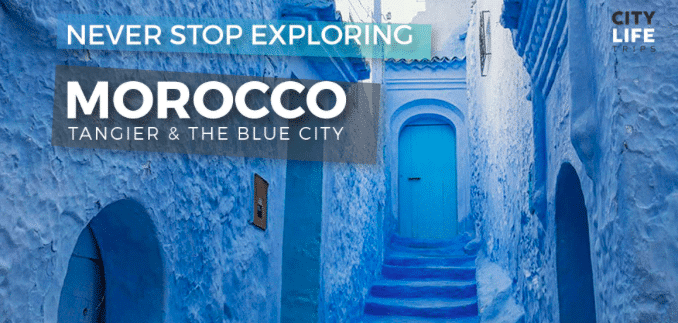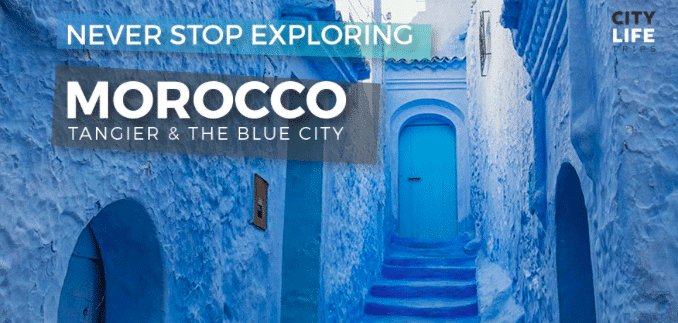 Nuestro viaje mas corto a Marruecos, Tánger y La Ciudad Azul esta hecho para todos! Es una introducción fenomenal a Marruecos, y un viaje perfecto para aquellos que sólo se pueden escapar un fin de semana!
Durante los 3 días exploramos la ciudad medieval de Tánger, montamos en camellos en la playa, y visitamos las Cuevas de Hércules! Lo más impresionante del viaje es la visita a Chefchaouen, o La Ciudad Azul, un pueblo en las montañas con mercados, pequeñas calles encantadoras, y comida deliciosa. Este semestre viajaremos a Tánger y la Ciudad Azul varias veces:
 Tangier & The Blue City #1: 12.09.2019 – 15.09.2019: More info
Tangier & The Blue City #2: 26.09.2019 – 29.09.2019: More info
Tangier & The Blue City #3: 10.10.2019 – 13.10.2019: More info
Tangier & The Blue City #4: 24.10.2019 – 27.10.2019: More info
Tangier & The Blue City #5: 07.11.2019 – 10.11.2019: More info
Tangier & The Blue City #6: 21.11.2019 – 24.11.2019: More info
Tangier & The Blue City #7: 12.12.2019 – 15.12.2019: More info
La Aventura Africana: Viaje por Marruecos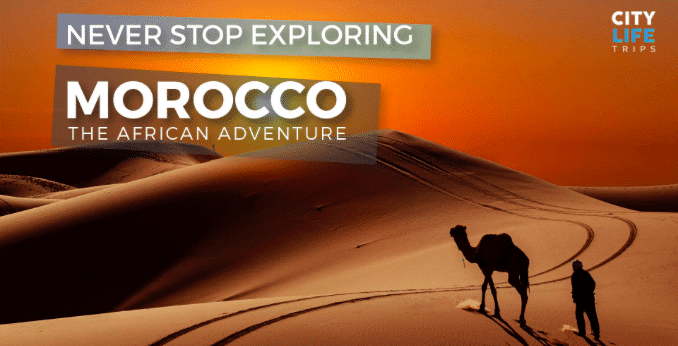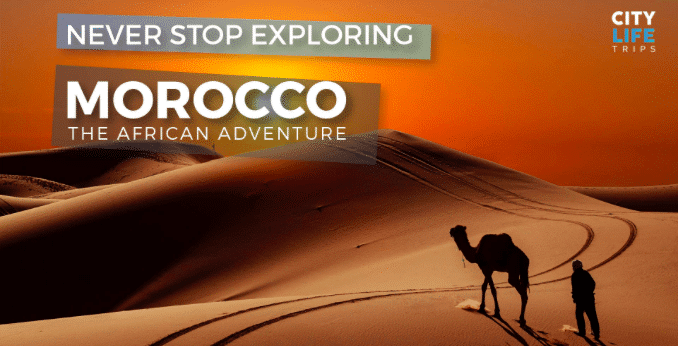 Una experiencia única! La Aventura Africana es una aventura que atraviesa uno de los paises mas maravillosos de África; Marruecos! En 7 días viajaremos del norte al sur de Marruecos, pasando por bosques, desiertos, y montañas.  Tenemos 7 ciudades importantes en nuestro itinerario que incluyen Marrakesh, Casablanca, Chefchaouen, y Fes!
Junto con todas estas ciudades impresionantes visitaremos otros lugares como las Montañas Atlas, la ciudad de Aït Ben Haddou y el Canyon de Todra! Pero lo mejor de nuestro road trip es la visita al Desierto Sahara! Ahí montaremos camellos por las dunas, y pasaremos una noche durmiendo bajo las estrellas en el desierto. Este semestre viajaremos a Marruecos en Año Nuevo!
African Adventure #1: 27.12 – 04.01: More Info
Marruecos es un país fenomenal, y esperamos que nuestra agenda de viajes te inspire a descubrirlo!  Si te gustaría  visitar Marruecos, únete a nuestros viajes! Desde las ciudades preciosas a su comida deliciosa, Marruecos tiene algo para todos! No se te olvides de echar un vistazo a nuestra lista de empaque para estar completamente preparado para tu próxima aventura!
También  puedes buscar vuelos, hoteles, y alquiler de choches baratos aquí!