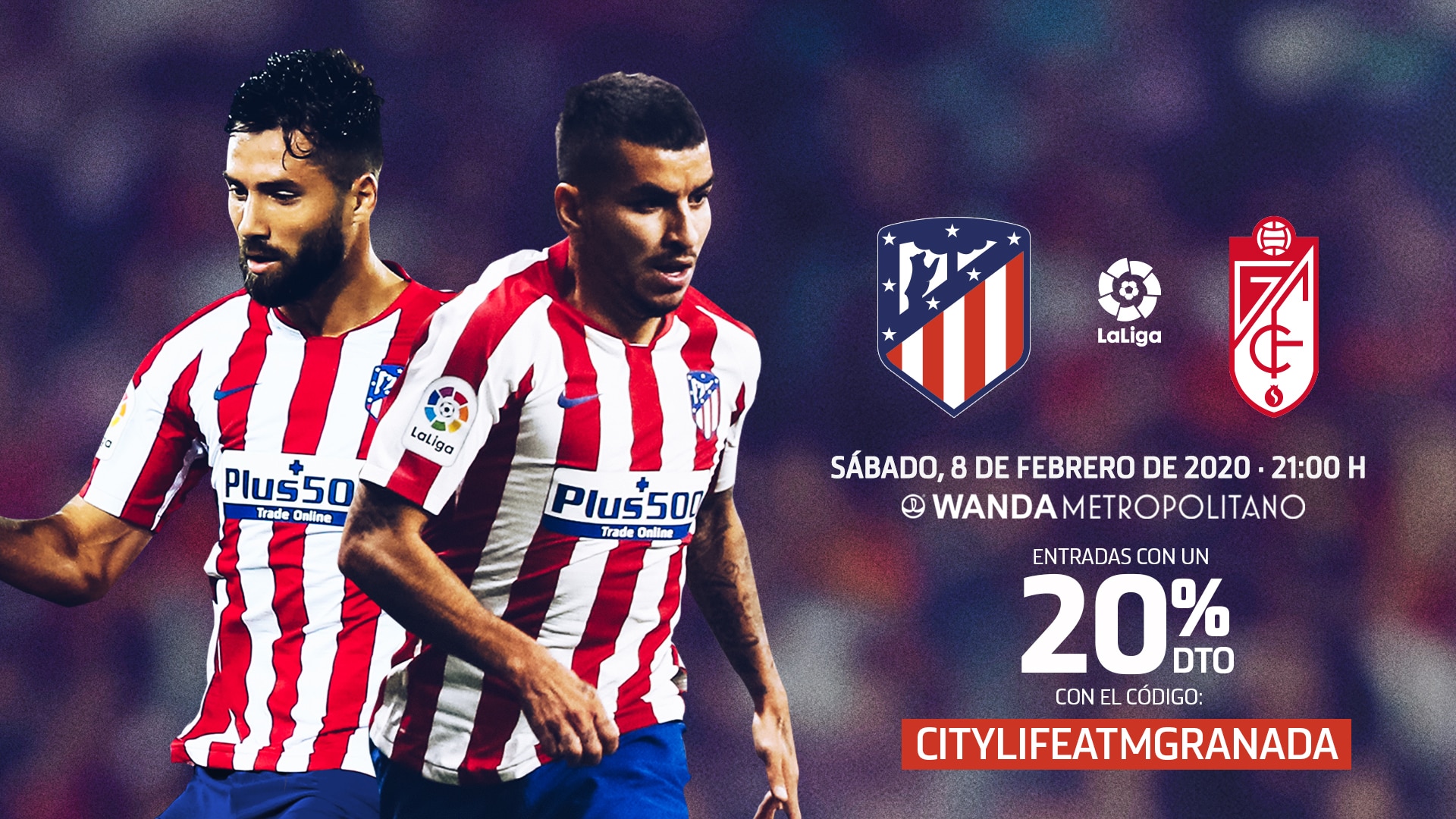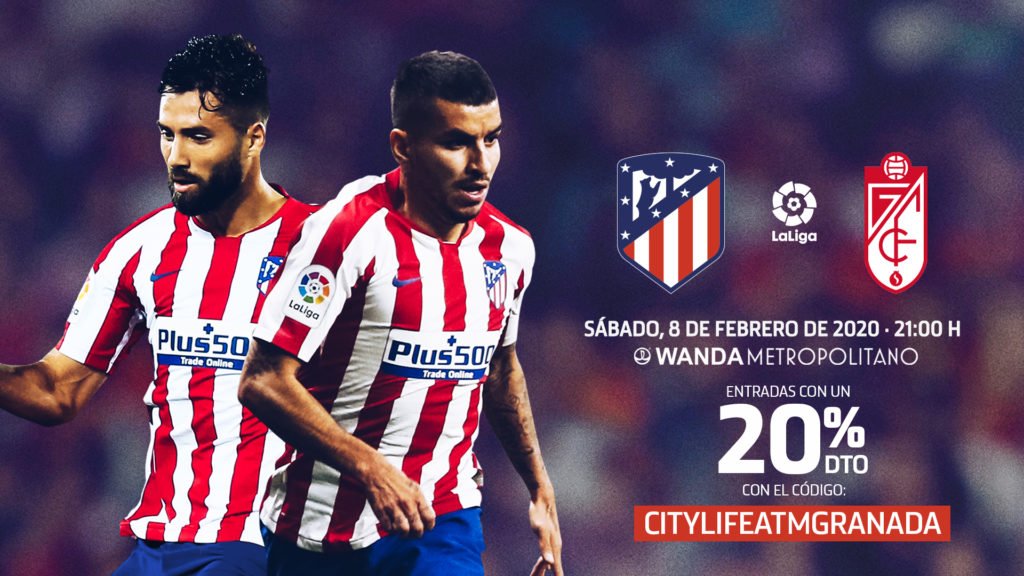 Looking for something cool to do? We offer the best plan! Watch the LA LIGA game Atlético de Madrid vs. Granada CF at the amazing Atlético stadium Wanda Metropolitano! Buy your ticket(s) now with a discount of 20% in the available areas for the game on the 8th of February!
Follow these steps to get your ticket(s):
1. Go to the Atlético Madrid ticket website
2. Choose the game "Atlético de Madrid – Granada CF"
(Here you can switch the language to English by clicking on the globe on the top right corner)
3. Select your seat(s) and click on "Continue" (VIP not included in the promo)
4. On this new page, enter your contact details
5. Before clicking "Buy" click on "¿Tienes un código de promoción?" on the right hand side.
6. Enter and validate your coupon code: CITYLIFEATMGRANADA
7. Check the discount has been activated and confirm the final price
8. Pay with debit or credit card
9. Print your tickets for the game
Note: This promotion is valid until 8/2/2020 (2pm) or for the first 1,000 tickets purchased through this site, so get your tickets soon. No service fees included.
★ ★ ★ ★ ★ ★ ★ ★ ★ Español ★ ★ ★ ★ ★ ★ ★ ★ ★ ★ ★
¿Necesitas un buen plan? Citylife Madrid y Atlético de Madrid te proponen el mejor: Ver un partido en el Wanda Metropolitano. ¡Te lo ponemos fácil! Puedes comprar ahora tu(s) entrada(s) con un descuento del 20% en las zonas disponibles para el partido del próximo 8 de Febrero frente al Granada en La Liga!
Sigue estos pasos para conseguir tu entrada:
1. Entra la web de venta de entradas desde aquí
2. Elige el partido "Atlético de Madrid – Granada CF"
3. Selecciona tu(s) entrada(s) (VIP no incluido) y da a "Continuar"
4. Rellena tus datos y antes de darle a "Comprar", en la parte derecha hay un texto que dice "¿Tienes un código de promoción?". Haz clic.
5. Introduce y valida tu código promocional: CITYLIFEATMGRANADA
6. Chequea las entradas elegidas y comprueba el precio
7. Efectúa el pago mediante tarjeta de crédito o débito
8. Imprime tus entradas cómodamente y accede con ellas al estadio
*Promoción válida hasta el 8/2/2020 (2pm) o hasta agotar aforo destinado a esta promoción (válido para las primeras 1.000 compras de entradas). No incluye gastos de gestión.
Know more about Atlético de Madrid in our article here!