Disfruta Madrid Más: Your ticket to the city!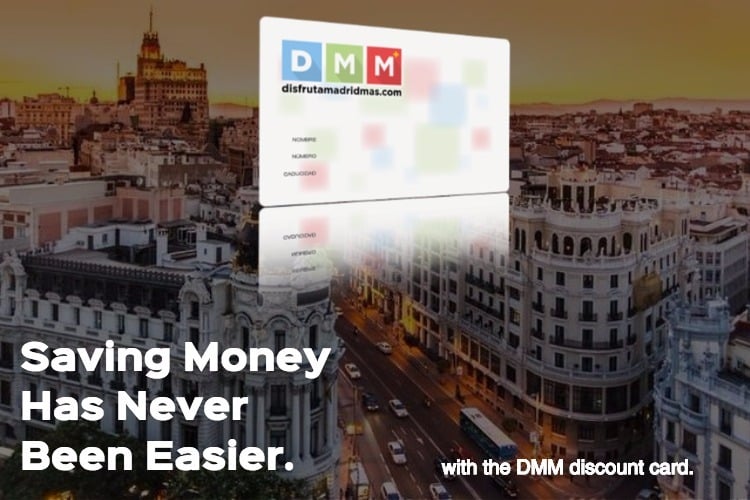 Now that you've settled into your new life in Madrid, there's a lot to see and explore. There are so many museums, restaurants, concerts, stores, cinemas, bars, and cultural activities we're sure you'll want to see and do. You can't leave the city without having a drink at the Círculo de Bellas Artes after seeing the galleries or trying your hand at cooking authentic Spanish foods.
Or did you know that Spain is one of the largest producers of wine and olive oil? Sign up for a wine or oil tasting course, or join a tapas tour which is a fun evening activity with friends or a great way to meet new people while eating delicious treats.
Or perhaps you prefer a night out in a live jazz club (el Junco), or checking out the indie-alternative nightlife in Malasaña? With all of these options it's almost too hard to choose what to do first, not to mention the fact that you're living on a student budget!
With the DMM discount card you get discounts all over Madrid, e.g. discounts on Citylife Madrid's activities & trips, discounted gym memberships, hair salons, dance schools, language classes and so much more! If that wasn't enough, the card comes with a whole host of online discounts available throughout the year, plus all the local shops and attractions that accept the DMM card for discounts up to 50%!
It's time to discover this amazing city without breaking the bank 🙂 So what are you waiting for? Sign up for your card now!
Interested in more details when it comes to art & culture? Check out the available discounts when it comes to museums, theaters & music by clicking here!