Emov – Car Sharing with Ease!
Emov is the car-sharing company with the highest number of available cars in Madrid. With a completely online registration process you will have access to the 600 electric four-seater vehicles that they have all over the city. Also, you will be able to move around Madrid in an intelligent way by saving money parking in almost every corner of the city without paying for any parking space. A 15-minute trip has a cost of only 3,75€. Take advantage of the efficient mobility. #ChangingCities
Save money with the new promo code for 2019/2020 – Free registration & 5€ credit voucher!
With the promo code CITYLIFE20 you save the 9€ registration fee and receive an additional 5€ credit voucher for free! Register now here! Code is valid until 31st of July 2020!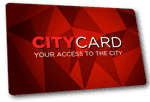 With your personal City Card you will get a 8€ credit voucher for free instead of 5€ credit voucher besides saving the registration fee!
[Versión española]
Emov es la compañía de carsharing con mayor número de coches disponibles en Madrid. Date de alta totalmente online y en podrás tener acceso en unos minutos a los 600 coches eléctricos y de cuatro plazas que tenemos en la ciudad. Además, muévete por la Madrid de forma inteligente ahorrándote el parking y pudiendo aparcar en la mayor parte de barrios de la capital. Un viaje de 15 minutos tiene un coste de solo 3,75€. Aprovéchate de la movilidad eficiente. #ChangingCities
Ahorra dinero con el nuevo código promocional para 2019/2020 – Registro gratis & 5€ crédito de viaje!
Con el código promocional CITYLIFE20 ahorras 9€ en el fee de registración y recibes 5€ de crédito de viaje! Regístrate ahora aquí! El código esta valido hasta el 31 de julio de 2020.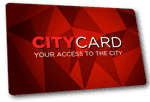 Con tu  City Card recibes 8€ de crédito de viaje en vez de 5€ de crédito de viaje aparte de poder registrate gratis!