North Morocco #5 – Tangier & The Blue City (Unity)

March 16
I
18:00
–
March 19
I
14:00
Standard Price: 219€
Unity Price: 214€
ATTENTION: We recommend joining this trip only if you are fully vaccinated and in possession of an official vaccination certificate.
---

---
Let Unity & Citylife take you on a trip through Morocco you will never forget! This trip is a perfect introduction to Morocco. With camel riding along the Atlantic Ocean, guided tours, hotel accommodation, included breakfast and all the transportation taken care of. All you have to worry about is having a good time!
On this particular trip we will exploring beautiful Tangier, Morocco's gateway between Europe and Africa. As well as the famous Blue City of Chefchaouen, known for it's white and blue washed walls and small town feel.
Continue reading to learn more about how our Meet us There Package works!
---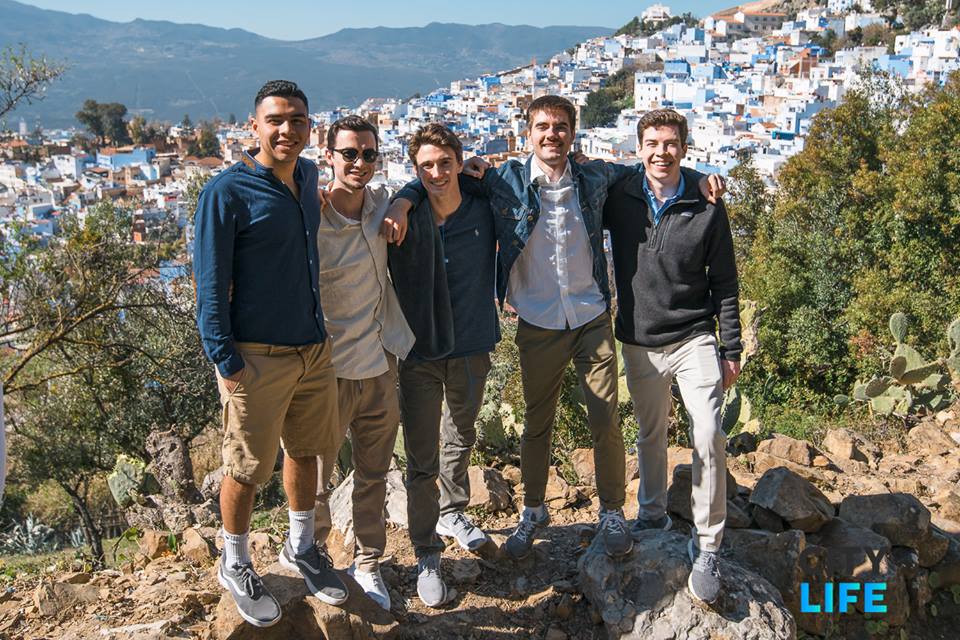 ---
Transportation from Spain to Morocco is not included in this package. You will need to book your own flight to Morocco and send us the flight details. With these details, we will happily arrange your airport pick-up and drop off at no extra charge*.
---
Ryanair has the best prices and ideal flight times for this Morocco trip! We recommend looking at their websites for your flights.
Important Things to Keep in Mind:
*Airport drop-off on Sunday is included in the package price but can only be arranged for flights leaving from Tangier after 14:00 as we won't arrive in Tangier until 12:00. If you would like to extend your stay in Tangier, please send an email to [email protected] and we can help you out!
Day 1: Tangier
Our incredible Moroccan experience will start on Thursday night, once you've landed in Tangier. The group will gather at the airport and go for a quick dinner before heading to our hotel. In Tangier we will be staying at a historic oceanfront hotel that looks over the vast Tangier port.
Day 2: Tangier
After breakfast we'll have the morning free to walk around the city before our walking tour of Tangier's medina (old town) at the beginning of the afternoon. It includes a walk through its winding streets, a stop at a typical Moroccan pharmacy where they sell all kinds of spices, creams, argan oil and natural perfumes and a stop at a family owned craft shop where they make and sell gorgeous, vibrant Moroccan items. At the end of the day, those interested can join for a traditional Moroccan dinner which offers live music, delicious typical food and great vibes!
---
Day 3: Tangier & Chefchaouen
On Saturday morning we will start our action packed day by first heading to the coast, to Cape Spartel, where the Atlantic Ocean meets the Mediterranean Sea. Then, we will enjoy a short camel ride along the beach, which will surely be one of the trip's highlights! We will continue our adventure with stop at the legendary Hercules Caves! Entering the caves is an optional part of the tour and there will be a small fee to enter.
---
Afterwards, we'll make our way to one of the prettiest towns in the country, Chefchaouen, also known as The Blue City or The Blue Pearl! The city is beautifully perched beneath the raw peaks of the Rif mountains. It's known for its artsy vibe as well as its blue-washed streets. We will explore the town with a local guide and continue with a panoramic hike. After which the evening is yours! Your guides will arrange another optional dinner at one of our favourite local restaurants in the city for those interested!
---
In Chaouen, we will be staying at a charming Boutique Hotel, located right next to the old town.
Day 4: Chefchaouen (Departure Day)
We will enjoy our final complimentary breakfast before making our way back to Tangier, stop for lunch and head to the airport approximately 2h before our flight back to Madrid.
Included in Price:
Airport Pick Up & Drop Off (as explained in the "meet us there" tab)
3*** Hotel accommodation with Buffet Breakfast in Tangier (2 nights)
Boutique Hotel accommodation with Buffet Breakfast in Chaouen "The Blue City"
Guided tour of Tangier
Stop at Cape Spartel & Hercules Cave
Short camel ride along Atlantic Ocean
Guided walkthrough of Chaouen & panoramic hike
Local Moroccan guide throughout the trip
Citylife & Unity representative
All taxes included
Not Included in Price
Anything not mentioned in "Included in Price"
Tickets to get inside the Hercules Cave
Optional Moroccan dinner with music
Flight to and from Morocco
Citylife offers a basic travel insurance package with every trip that can be purchased as an add-on to your ticket. The insurance is provided by Innovac and will cover basic medical emergencies for the duration of the trip.
Do you Need to Take the Insurance?
It is not mandatory to take this specific insurance that we offer, but please keep in mind that it is your responsibility to make sure that you are travelling with proper coverage. If you decide not to take the insurance, we will consider that you are covered by another policy.
---
For a complete breakdown of the coverage that the insurance provides, please click here.
Please make sure you have your passport with you and that it is valid for at least 6 months from the moment you enter Morocco!
---
You don't need a visa (your passport is sufficient) if you are from the European Union, Andorra, Argentina, Australia, Bahrain, Brazil, Canada, Chile, China, Colombia, Congo, Cote d'Ivoire, Denmark, European Union, Finland, Guinea, Hungary, Iceland, Indonesia, Korea (Rep. of), Kuwait, Libya, Liechtenstein, Mali, Malta, Mexico, Monaco, New Zealand, Niger, Norway, Oman, Peru, Philippines, Puerto Rico, Qatar, Romania, Russia, Saudi Arabia, Senegal, Singapore, Sweden, Switzerland, Tunisia, Turkey, United Arab Emirates, United Kingdom or United States of America.
---
If you are NOT from the European Union or one of the countries listed above, we are glad to assist you with the visa application process. Please send an email to [email protected] for further assistance.
Reserve your Tickets Now
Citylife Terms & Conditions
We encourage all travelers to read our terms & conditions carefully before booking any event with us. By completing your booking you are agreeing to our terms as well as the COVID-19 regulations laid out by the government of our destination.
---
Upcoming Trips
March 23 @ 08:00
-
March 27 @ 01:00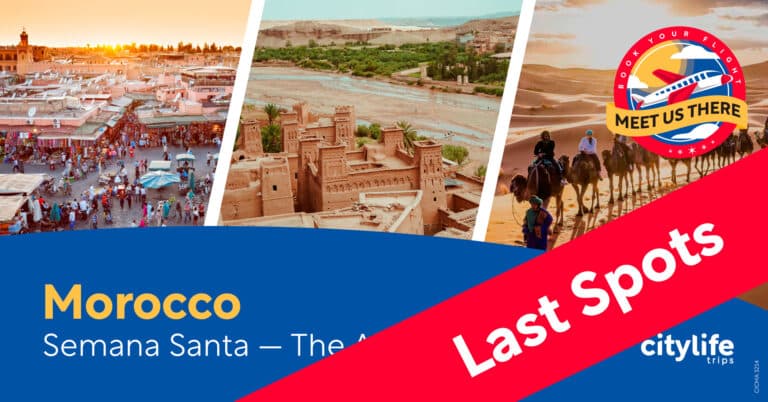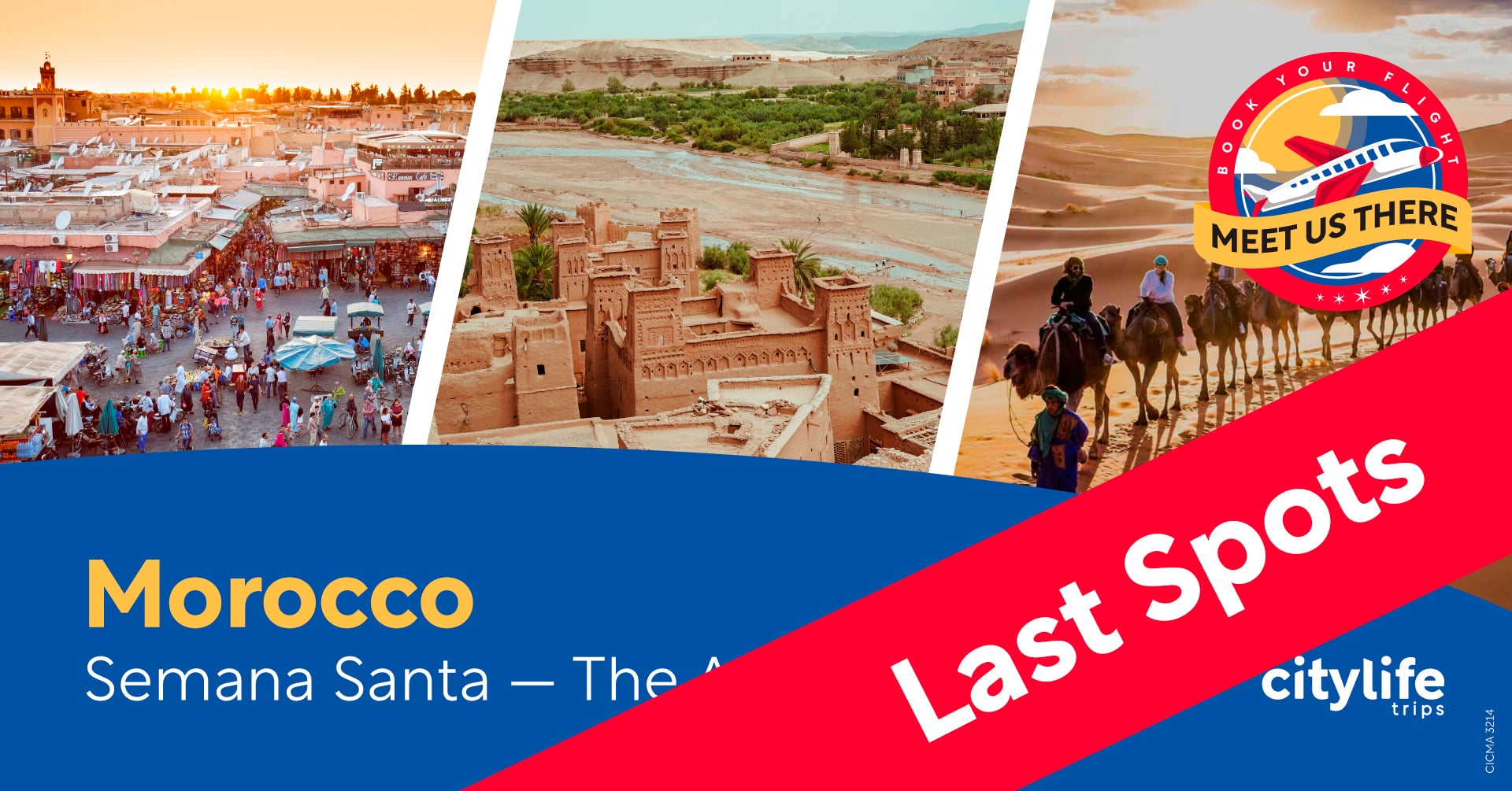 March 30 @ 20:00
-
April 7 @ 20:00