Portugal #2 – Porto & Lisbon (5 Days)

December 2
I
01:30
–
December 6
I
23:00
Standard Price: 269€
City Card Price: 259€
ATTENTION: Participation is only recommended if you are fully vaccinated and in possession of an official vaccination certificate.
Everyone who is NOT fully vaccinated must be aware of Portugal's COVID-19 regulations. We've outlined important information for you in our "COVID-19 REGULATIONS" tab below. Please read them carefully and also do independent research on the topic.
---

---
Join us on our trip and you'll get to know Portugal's top attractions on this 5 day adventure, with accommodation and breakfast both in Lisbon and Porto, transportation, official guided tours in both cities, and much more! Check out the video from our Portugal trip to get an idea of what this beautiful country has to offer!
---
Trip Breakdown:
Meeting point in Paseo Moret (Metro: Moncloa): 01:15 (Night from Thursday to Friday)
Departure from Madrid: 01:30 (Night from Thursday to Friday) / Arrival to Porto: 8:00 (Friday morning)
Departure from Porto: 10:00 (Sunday morning) / Arrival to Lisbon: 13:30 (Sunday afternoon)
Departure from Lisbon: 14:00 (Tuesday afternoon) / Arrival to Madrid: 23:00 (Tuesday evening)
Day 1: Porto
Our first stop on this adventure is Porto. Portugal's second largest metropolis and one of Europe's most charismatic cities. Porto is a beautiful and historically-rich city, brimming with medieval relics, extravagant churches, and impressive architecture. The famous port wine won't be the only thing you remember it for. We will see it all through our official tour of the city. After we're done exploring you will have free time to enjoy the city as you wish.
Day 2: Porto & Guimarães
The following day you can enjoy a complimentary breakfast and experience Porto at its fullest by using your free time to visit any of the many small cafes and restaurants that serve up some of the best homemade food you'll ever taste! Also, remember to cross the river to Vilanova de Gaia, home to all the main Port Wine wineries, they all offer affordable tours including wine tastings at the end. If you wish to explore more of Portugal, feel free to join our optional day trip to Guimarães! Your guides will give you more information on the day.
Day 3: Lisbon
After enjoying a complimentary breakfast, we'll starting making our way towards our next location – Lisbon! The capital offers all the delights you'd expect of Portugal's star attraction. Yet, with half the fuss of other European capitals. You will have some free time for lunch before going on an official guided tour. The tour will walk us through the city to see the quaint museums, gothic cathedrals and majestic monasteries. Even though these sights are true beauties, the real delights of discovery lie in wandering the narrow lanes of Lisbon's lovely backstreets! After the tour, those who want to explore more can use their free time to catch a ride on one of the typical yellow trams, and visit the music-filled Barrio Alto neighborhood.
Day 4: Lisbon & Sintra
On our fourth day we will enjoy yet another complimentary breakfast. Those who want to explore more can use their free time to head to the small, magical town of Sintra with us. The town is home to two spectacular castles and a rich history behind them both. Spend your day exploring the cobbled streets, charming cafes and delicious Portuguese cuisine. This day trip is included in our package, but is optional if you prefer to spend more time in Lisbon.
Day 5: Lisbon & Madrid
After finishing breakfast at our hostel we will start our way back to Madrid stopping at Belém, home of the famous "pasteis de nata". These egg tart pastries date back over 300 years to Belém, located west of Lisbon. They were created by monks in the Jerónimos Monastery, and are now a sought out dessert by visitors and locals alike. After that we will cross the "25 de Abril" Bridge to enjoy the amazing view from Cristo Rei. After those last pictures taken, we will head to Madrid.
Included in Price:
Transportation by private bus
2 night hostel accommodation with breakfast in Porto
2 night hostel accommodation with breakfast in Lisbon
Official guided tour of Porto
Official guided tour of Lisbon
Optional day trip to Guimarães
Optional day trip to Sintra
Visit to Belém
Visit to Cristo Rei monumental site
Citylife representative throughout the trip
All taxes included
Not included in Price:
Anything not mentioned in "trip includes"
Towels and locks (Hostel)
In both Porto and Lisbon we will be staying at hostels. Room assignments will be determined based on the information that you provide us when signing up.
Group Name
When signing up for this trip you will see the option to indicate a "group name". This is where you can inform of about who you would like to share a room with. We will always do our best to keep your group together.
---
If you have purchased a ticket without indicating a group name, we will assume that you are ok with being placed in a room with someone you may not know. If this is not the case, please reach out to us at [email protected] to inform us about your roommate request.
Below is an outline of all the COVID-19 precautions that you must be aware of when travelling with us. Please keep in mind that while we have provided the following information for you, it is your responsibility as the traveler to remain informed and to follow each rule and regulation!
In Portugal
Due to Portugal's COVID-19 regulations we recommend only joining this trip if you are FULLY VACCINATED and in possession of an official vaccination certificate. Everyone who is not fully vaccinated needs to be aware of Portugal's current COVID-19 regulations as well as the associated risks. For a complete overview of Portugal's general COVID-19 rules, please click here.
---
Citylife Madrid will not be held responsible for any consequences that may arise if a traveller is not able to comply with Portugal's current COVID-19 laws. Additionally, refunds will not be given to anyone who is not able to board the bus due to missing documentation. By purchasing your ticket you are not only agreeing to our general terms and conditions, but these rules and regulations listed above as well.
On the Bus
Our private buses are provided by Chapin, a reputable company who we have worked with for many years. To ensure everyone's safety and security during the trip the following regulations have been set:
---
Masks are mandatory on the bus at all times
Please refer to our Cancellation policy for more details before booking.
For more details on Chapin COVID-19 regulations click here.
Citylife Staff
We have made it our main priority to ensure everyone is comfortable and safe during this trip. For this we will ensure the following:
---
We will always have our masks on when needed
Citylife offers a basic travel insurance package with every trip that can be purchased as an add-on to your ticket. The insurance is provided by Innovac and will cover basic medical emergencies for the duration of the trip.
Do you Need to Take the Insurance?
It is not mandatory to take this specific insurance that we offer, but please keep in mind that it is your responsibility to make sure that you are travelling with proper coverage. If you decide not to take the insurance, we will consider that you are covered by another policy.
---
For a complete breakdown of the coverage that the insurance provides, please click here.
---
Reserve your Tickets Now
Citylife Terms & Conditions
We encourage all travelers to read our terms & conditions carefully before booking any event with us. By completing your booking you are agreeing to those terms.
---
---
Upcoming Trips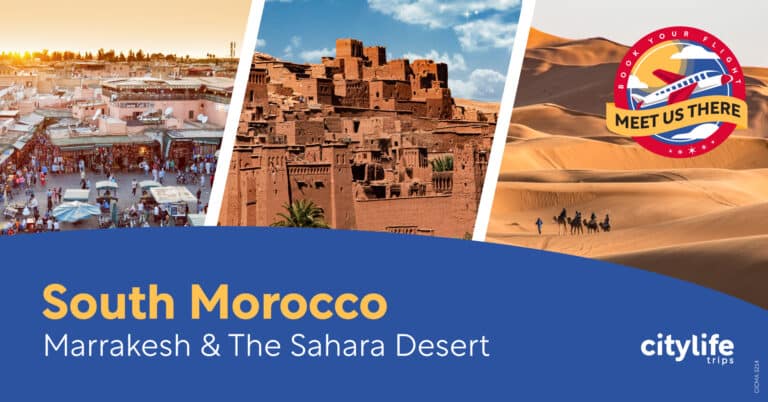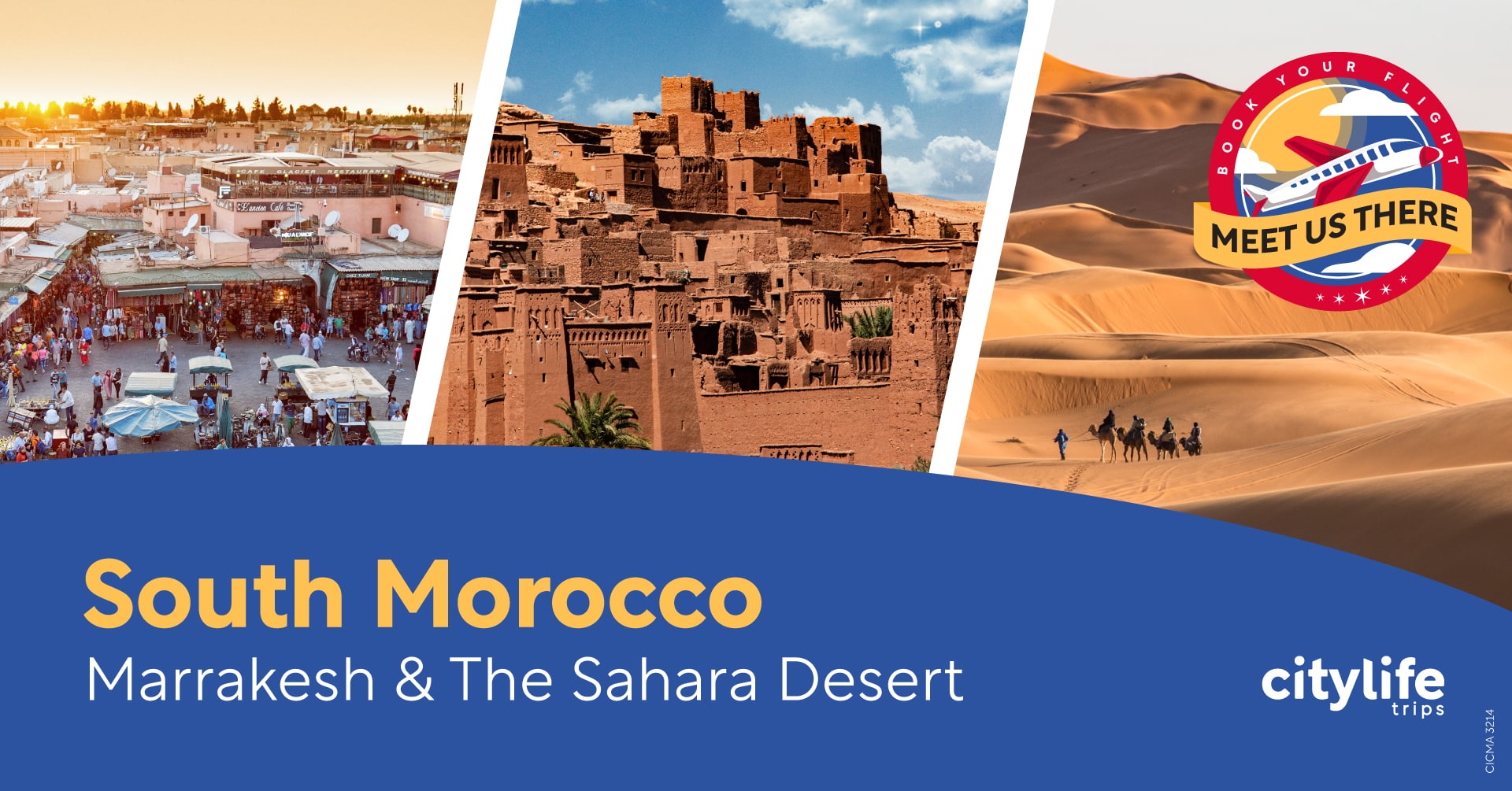 December 15 @ 07:00
-
December 19 @ 07:00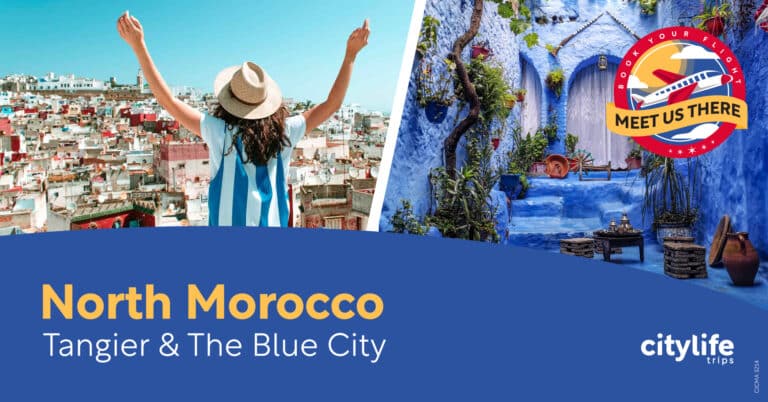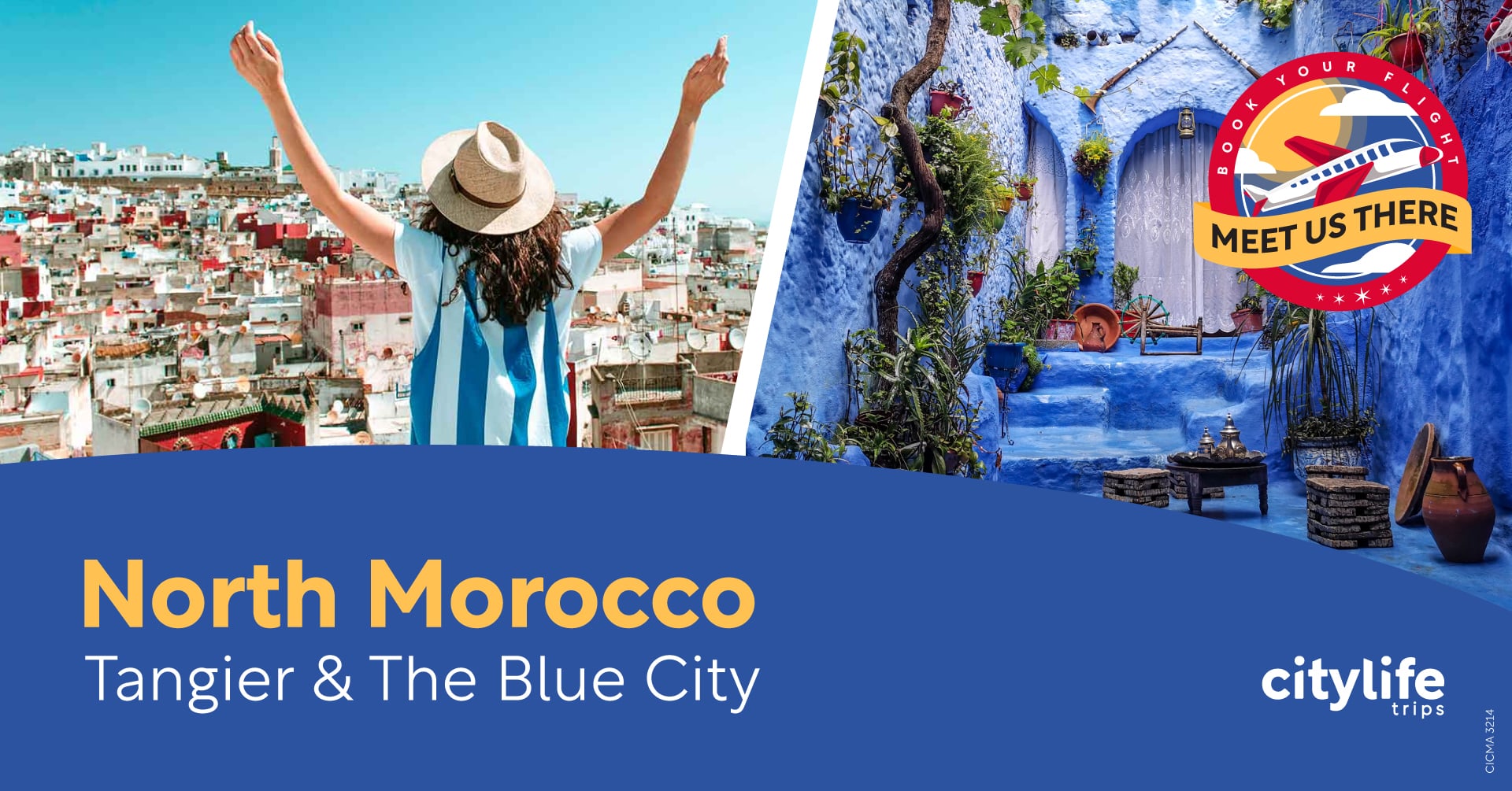 21/01/2023 @ 10:00
-
23/01/2023 @ 22:00