Vértigo at Casa Suecia
Recurring event
see all

09/12/2020
I
19:00
–
23:59
12€ – 18€
Vértigo is an exclusive event on one of Madrid's finest rooftops with an amazing view, live DJ sets and positive vibes. Every Wednesday it's the meeting point for young professionals and students that stop by after work or class to network and have a drink or two. The rooftop is located on top of Casa Suecia (Hotel 5***** NH Collection Suecia) and it's open all year round.
The event is super demanded and space is limited, so make sure you get your tickets before they are sold out!
---
The door staff at Vértigo is very strict on dress code and IDs so make sure you are well dressed (no sports wear) and bring a valid ID.
---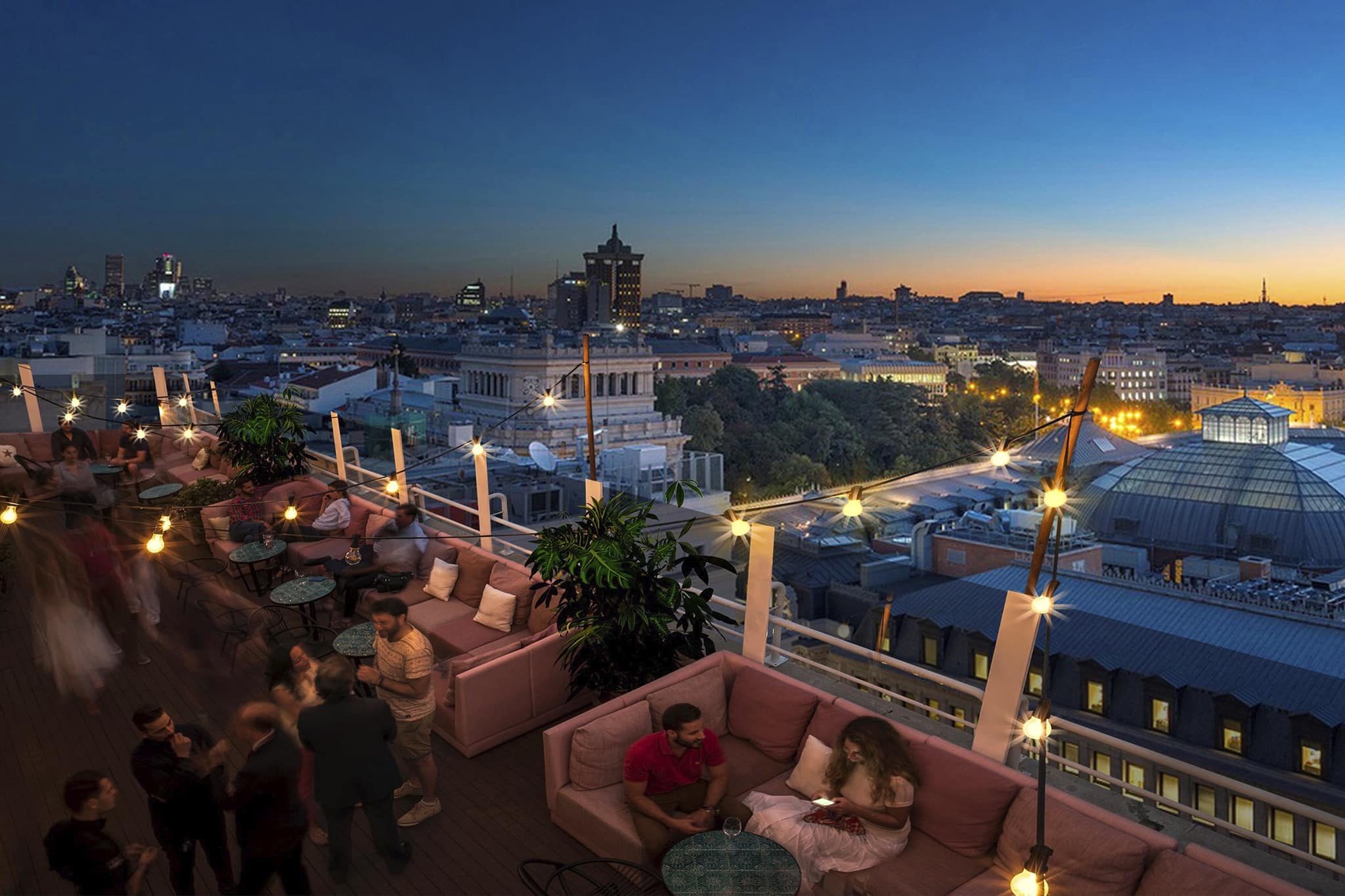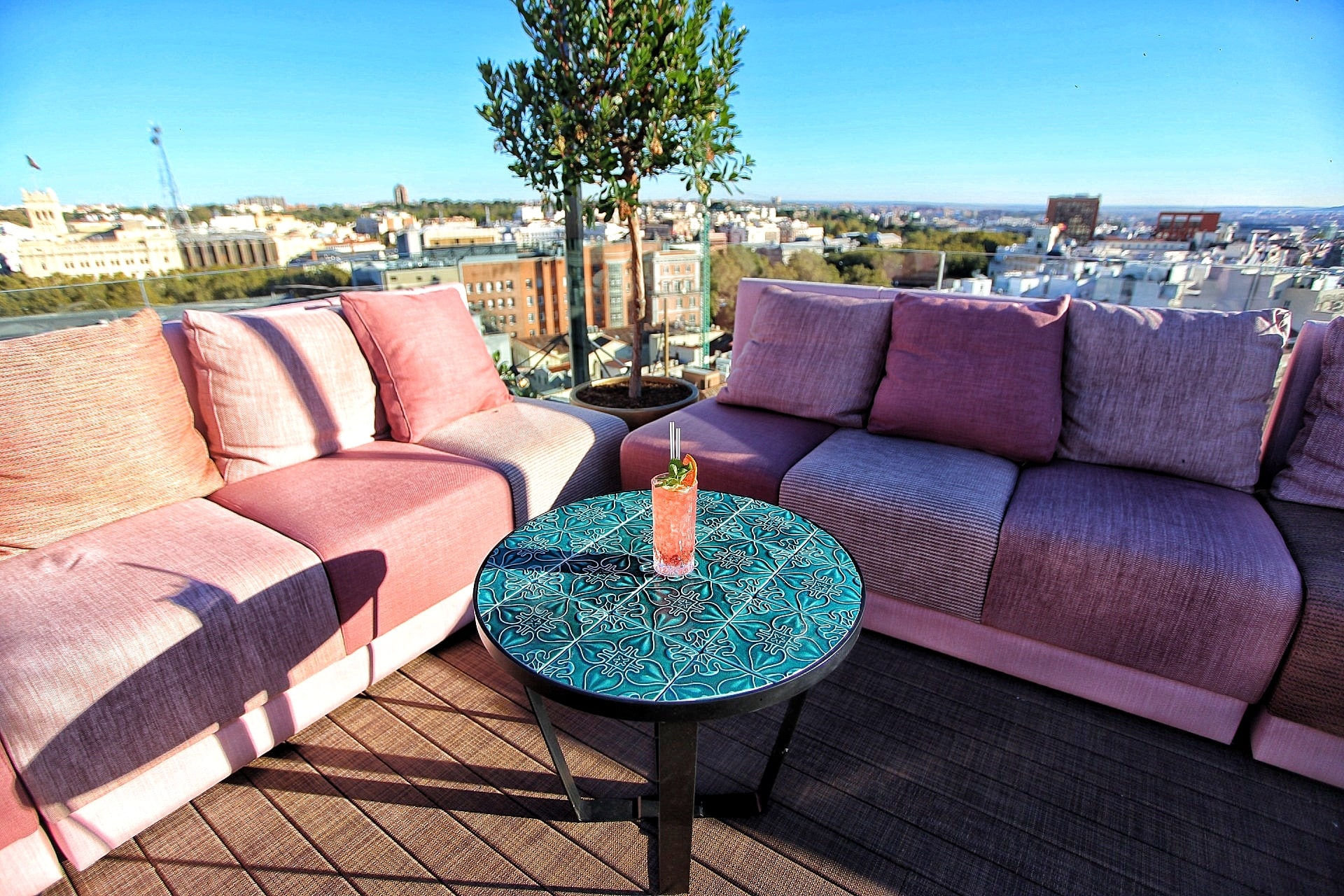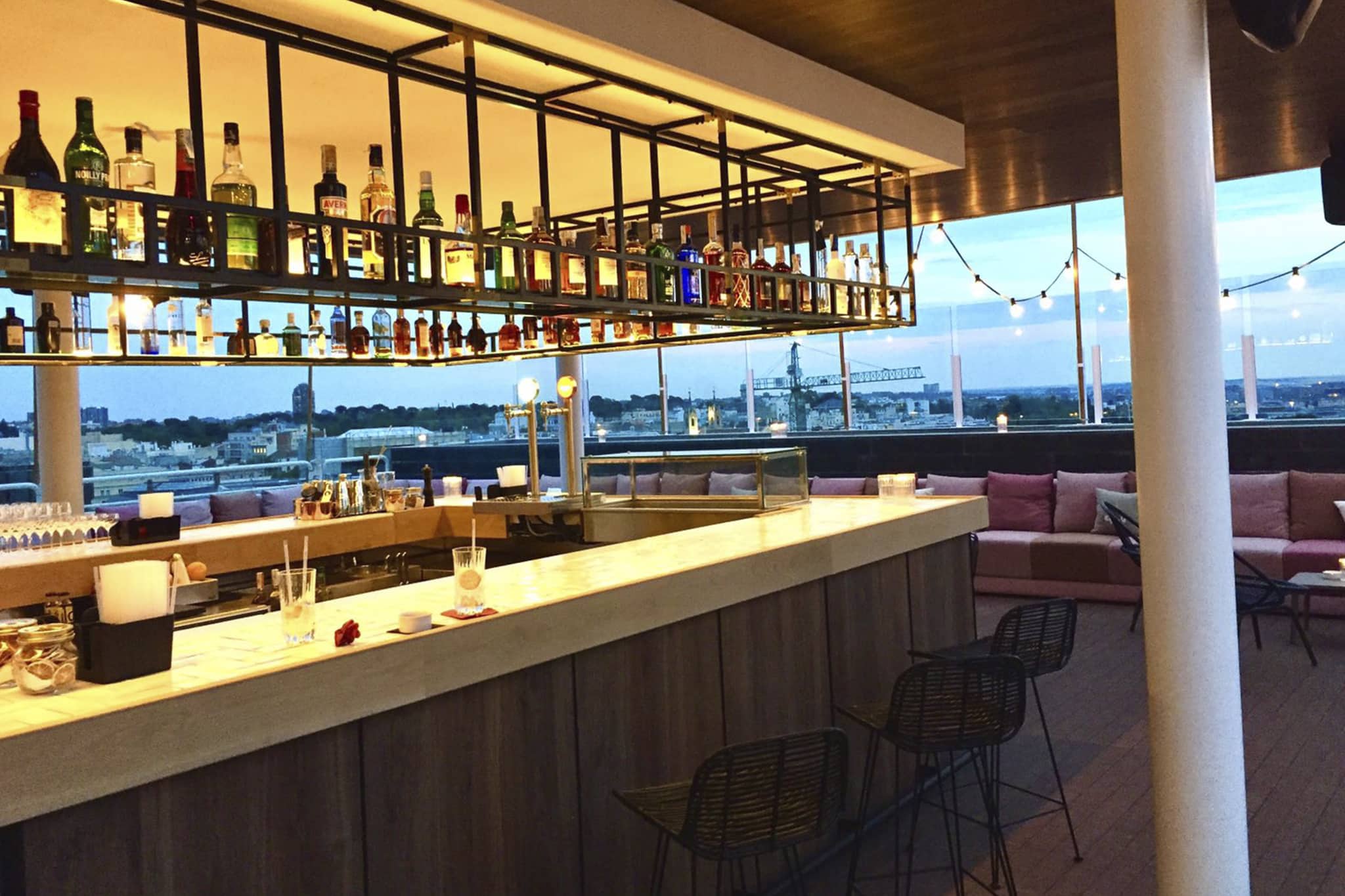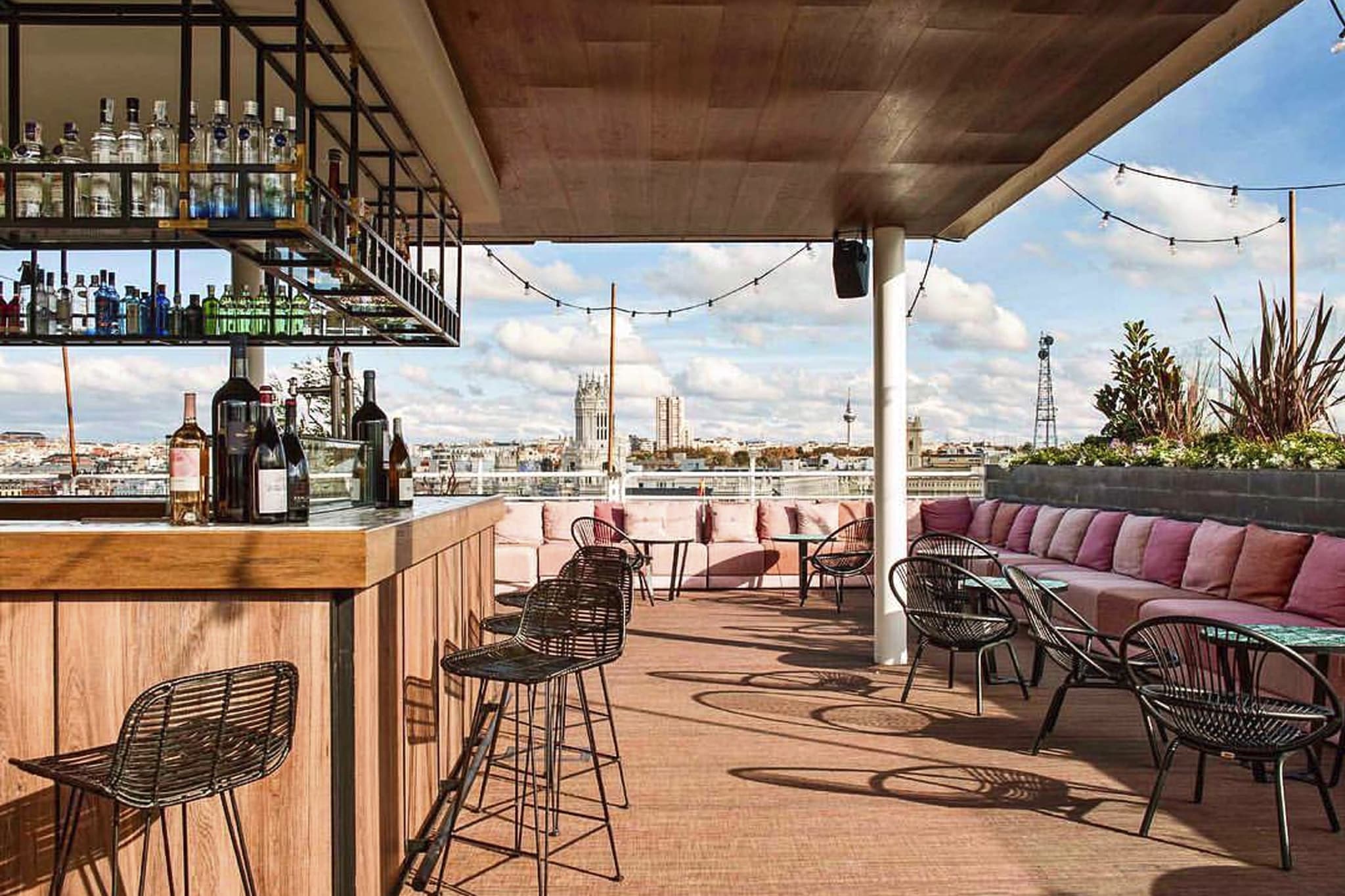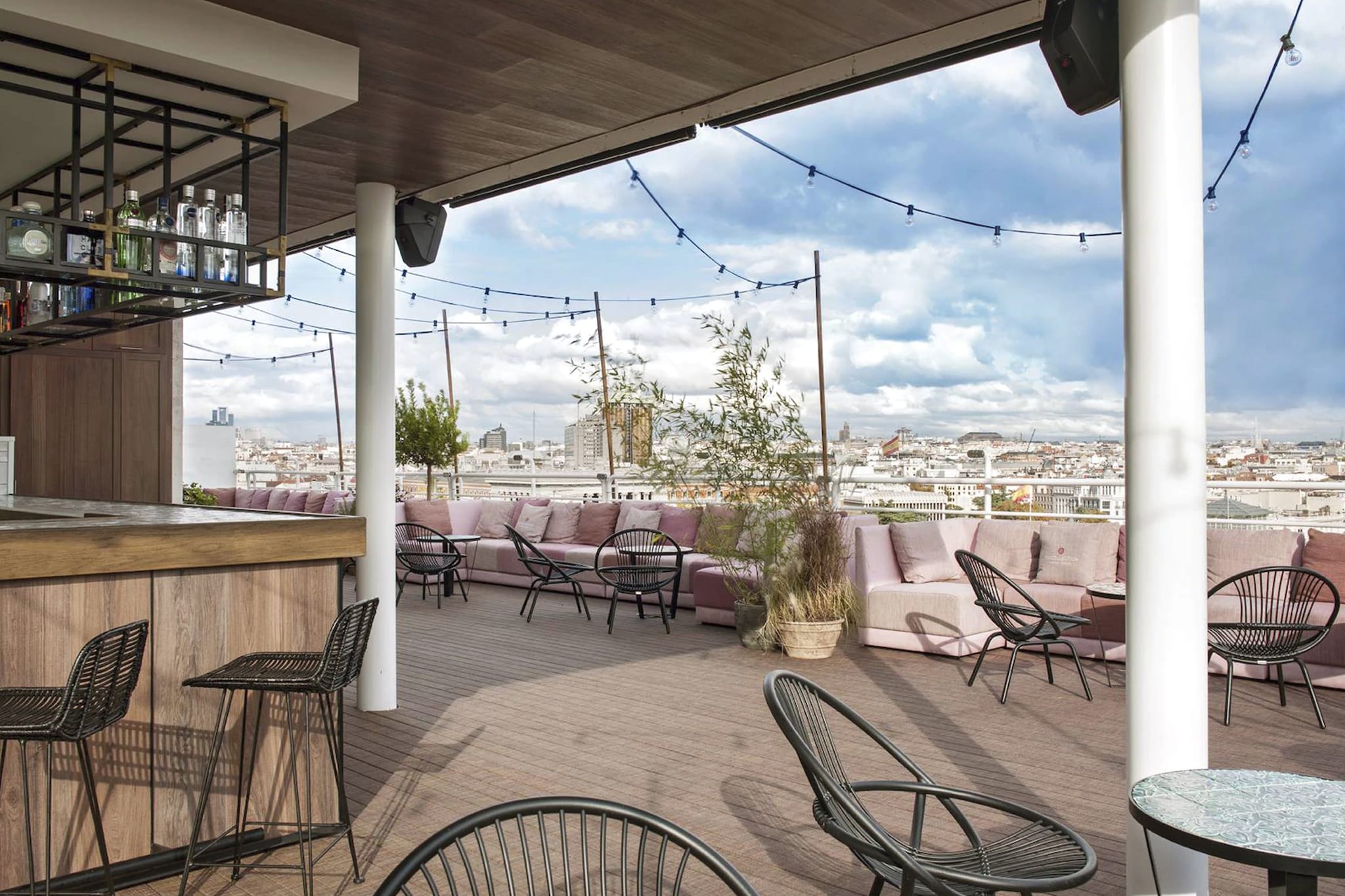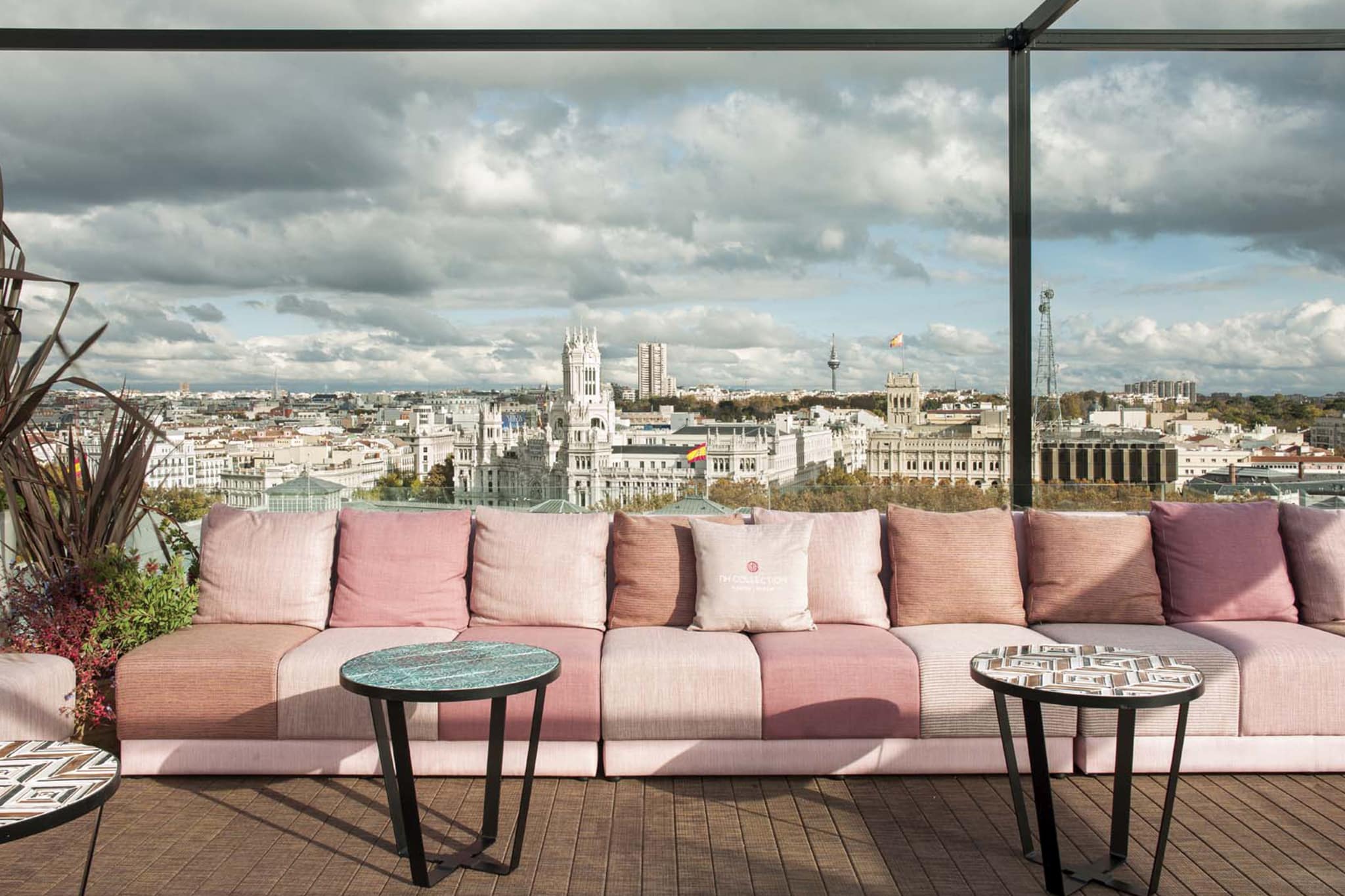 ---
Event Details
Vértigo starts at 19:00 with a special pack of four Spanish tapas and two glasses of wine, beer, soft drinks or water for 18€ which reflects the typical "cañas y tapas" lifestyle.
From 22:00 the standard entry ticket is available which costs 12€ including a mixed drink or two wine, beer, soft drinks or water. If you like it fancy, you can order bottle service for 120€ for a maximum of 5 people. If you are thirsty you can get two bottles for 220€ and save 20€.
Ticket Options
Entry Ticket Options
Basic Entry (22:00 – 23:59)
Entry + 1 mixed drink or 2 wine, beer, soft drinks = 12€
Tapas Pack (19:00 – 22:00)
Entry + 4 tapas + 2 wine, beer, soft drinks = 18€
---
VIP Table Options
VIP Table with 1 Bottle (19:00 – 23:59)
Table for 5, bottle of alcohol, mix drinks = 120€*
VIP Table with 2 Bottles (19:00 – 23:59)
Table for 5, 2 bottles of alcohol, mix drinks = 220€
*Bottle prices are for standard brands. Premium brands are at a higher price.
Location
Reserve your Spots Now
---
This is event is operated by our partners at Nightlife Madrid. To reserve your tickets to this event we will redirect you to their page which will offer all the same ticket types we mention above.