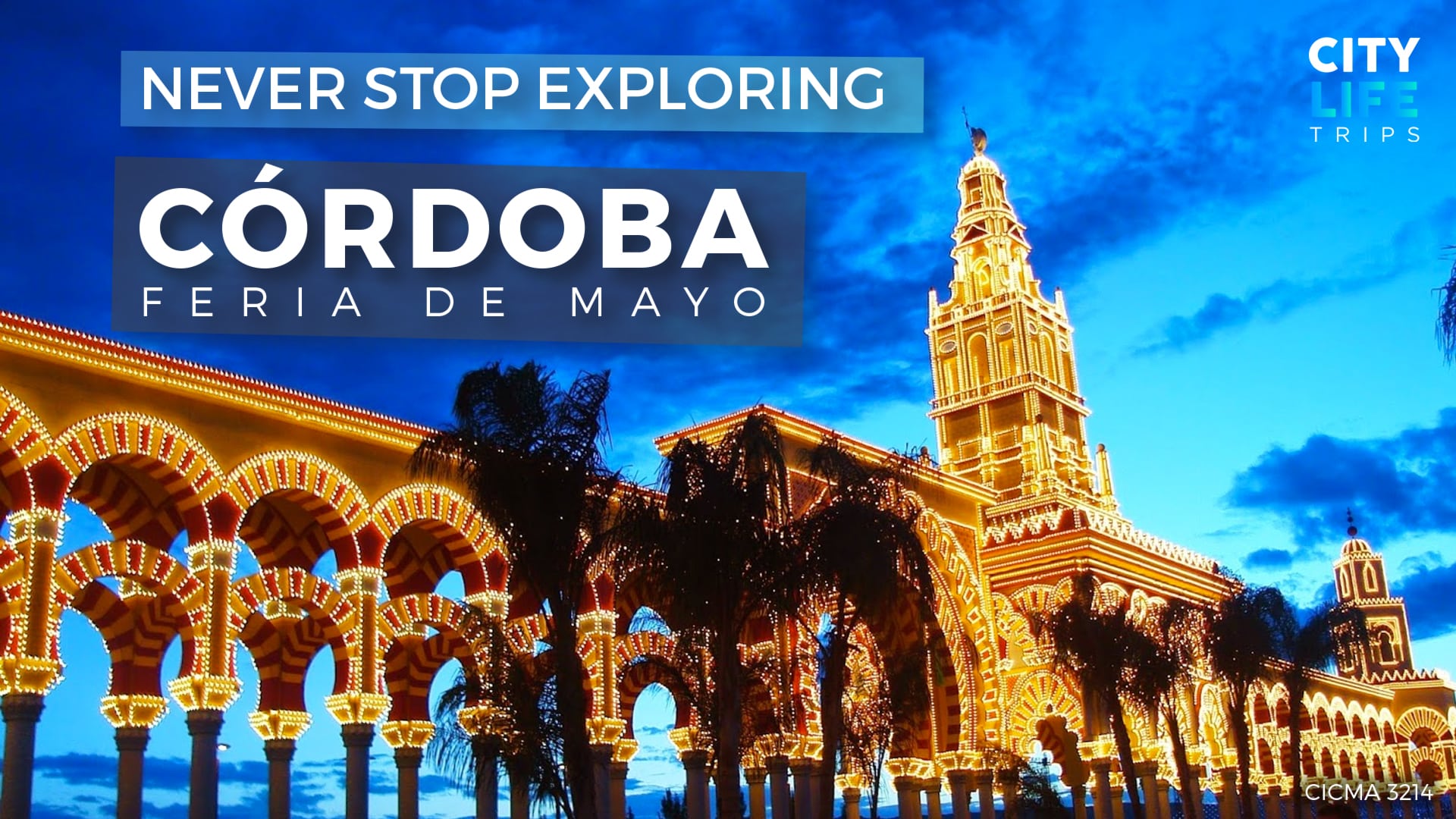 Share this event with friends!
Trip Details
Date: 19/05/2018 - 20/05/2018
Duration: Day & Night Out
Meeting Time: 8:45 AM
Meeting Point: Citylife Bus StopPaseo Moret
Price: 35 €
Price with City Card: 32 €
Trip Description
Booking: You can either book online at the bottom of this page or in our office in Calle Gran Vía 22, 2nd floor (Monday – Friday: 10:00-19:00)!
Meeting point in Paseo Moret (Metro: Moncloa): 8:45 (Saturday)
Departure from Madrid: 9:00 (Saturday) / Arrival to Córdoba: 14:30 (Saturday)
Departure Córdoba: 1:00 (Sunday) / Arrival Madrid: 6:30 (Sunday)
Dive into Spanish culture by visiting Córdoba at its most "blooming" time! Take a look at this video from the city's biggest event of the year!
Why is May the best month to visit to Córdoba? Imagine a beautiful city bustling with endless festivities, "alegría" at every cobblestoned corner, and the houses adorned with fresh, vibrant flowers. The May festival in Córdoba commences with "Las Cruces de Mayo," where the streets and squares are decorated with big "cruces" made of flowers. Next, the "Fiesta de los Patios" transforms the city into a breathtaking site. Locals transform their "patios" into real pieces of art and people travel from all over the world to see them. Lastly, the "Fiesta de Mayo" (Spring Fair) kicks off to really get the festival going! Often seen as the little brother of the Feria de Abril in Sevilla, Fiesta de Mayo fair has "casetas" open to all public (In Sevilla many casetas are private only) where you can join locals for food, dancing, music, and a great entertainment program.
Join us on this fun trip to Córdoba and see the city at its best time! Start the day wandering through the narrow streets of the old town. Take a walk through the "Judería" to see Spain's most intricately decorated patios. Then, stop at a cozy café to try Córdoba's famous soup "salmorejo." Once you've gotten your energy, be sure to stop into Spain's well-known mosque, "La Mezquita," and take a picture at the Roman Bridge, where Game of Thrones was filmed, before heading to the fería to begin the fiesta!
The trip includes (35€ / 32€ with DMM card*):
✓ Transportation by private bus
✓ Access to the Feria de Mayo
✓ Free time to explore Córdoba
✓ Representative throughout the trip
✓ Trip photographer
✓ All taxes included
Booking: You can either book online at the bottom of this page or in our office in Calle Gran Vía 22, 2nd floor (Monday – Friday: 10:00-19:00)!
*Discount for DMM card holders! If you don't have the DMM card yet and want to know more about it, please send us an email to info@citylifemadrid.com.
If you have any questions, please get in touch with us:
Citylife Madrid
Calle Gran Vía 22 – Duplicado, 2nd Floor, 28013 Madrid
Metro: Gran Vía
trips@citylifemadrid.com
+34 915 296 673
www.citylifemadrid.com
Book now
This event is fully booked.