MEET & DANCE – Learn Salsa, Bachata, Merengue & International Get-Together!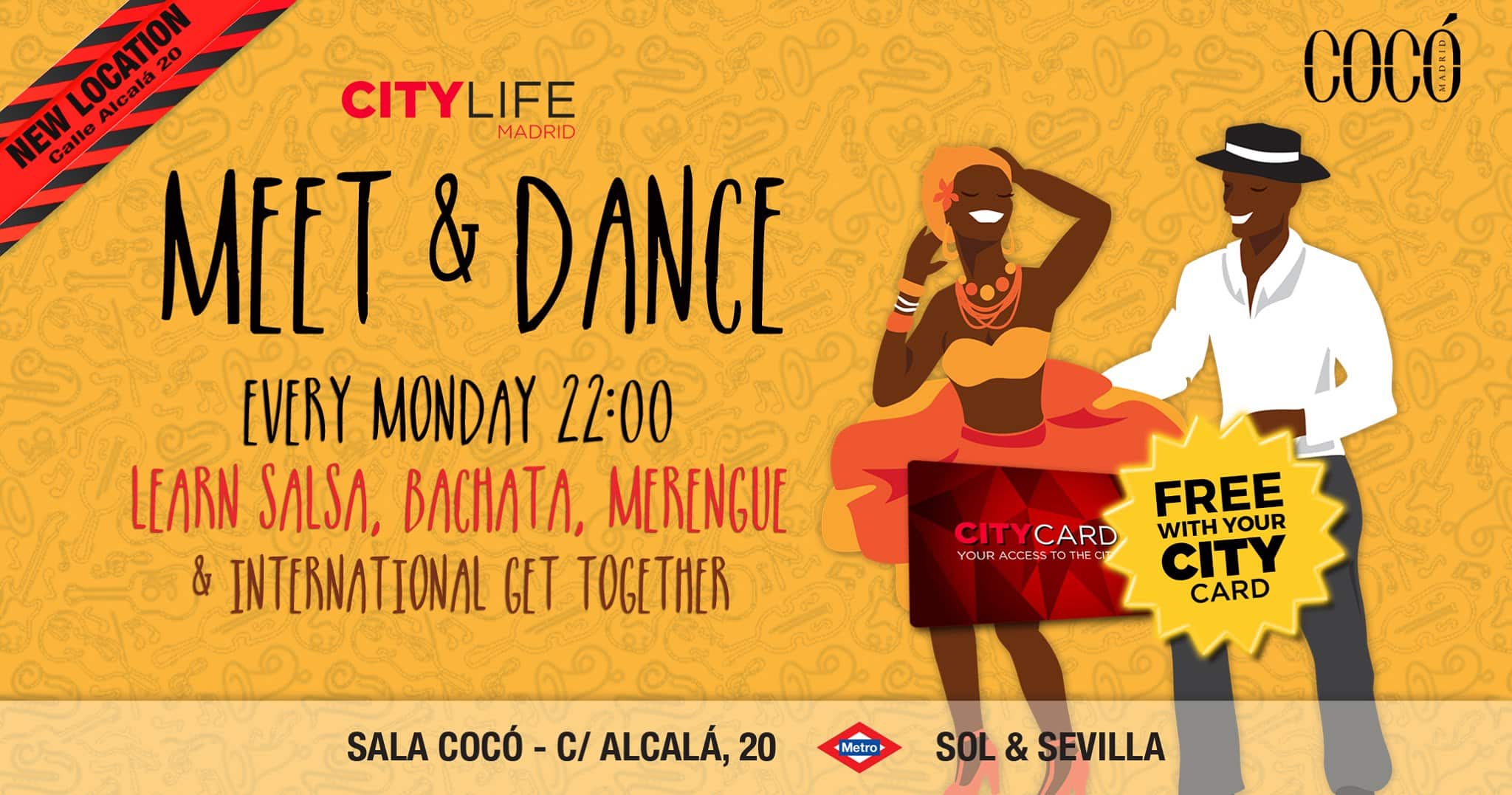 Share this event with friends!
Date: 04/05/2020
Duration: 2 hours
Meeting Time: 10:00 PM
Meeting Point: Sala CocóCalle de Alcalá 20
Price: 5.00 €
Price with City Card: 0.00 €
Citylife's MEET & DANCE is one of Madrid's most popular international gatherings! Learn to dance Salsa, Bachata and Merengue among young international people from around the world. Come and join us Mondays at 22:00 to meet new people and create amazing memories that you'll never forget! Learn to dance while making new friends! 
This event does NOT require any booking. Simply show up and have fun! IMPORTANT: PARTICIPATION IS FREE FOR CITY CARD HOLDERS! 
MEET & DANCE es uno de los mejores encuentros internacionales! Aprende a bailar Salsa, Bachata y Merengue junto a jovenes de todas partes del mundo. Ven y acompañanos cada lunes a partir de las 22:00 para conocer gente nueva con la que podrás crear momento inolvidables! Vienes a bailar con nosotros y a conocer nuevos amigos!
NO se necesita ninguna reserva. Os esperamos en la entrada! IMPORTANTE: LA ENTRADA ES GRATIS CON LA CITY CARD!
Price
5€ incl. 1 FREE drink + class  
FREE with the CITY CARD!
Where
SALA COCÓ  – Calle de Alcalá 20
FURTHER DETAILS: The first hour will be all about basic dance moves for the beginners and a time to dance freely for those who already know how to dance. During the last hour of the evening you will learn more advanced moves with time to dance on your own without the instructors. At midnight the music will change and FUCKIN' MONDAY INTERNATIONAL PARTY will begin, you have the option to stay for the party for FREE!
No sign up required and no need to come as couple
First hour is a beginner class on Salsa, Bachata or Merengue, followed by an hour of free dancing
Featuring professional instructors
International atmosphere
MÁS DETALLES: A primera hora aprenderás pasos de baile recomendados para principiantes, así como un tiempo para bailar libremente para aquellos que ya saben hacerlo. Durante la última hora aprenderás movimientos más avanzados aprovechando el tiempo de baile libre, sin los monitores. Al llegar a media noche la música cambiará y dará comienzo la FIESTA INTERNACIONAL FUCKIN' MONDAY donde tendrás la opción de permanecer GRATIS!
No hace falta inscribirse y no hay que venir en pareja
Primera hora es clase de Salsa, Bachata o Merengue para principiantes después una hora de baile libre
Profesores profesionales
Ambiente internacional
Are you into dancing?
Check out our official partner u!dance and get an amazing discount at their school!
Te gusta bailar?
Echa un vistazo a nuestro colaborador oficial u!dance y consigue un increíble descuento en su escuela!
We will take photos at the event and publish them on the Citylife Madrid Facebook page. With the reservation of an event you will receive automatically our weekly newsletter which informs you among other things about our events. You have the possibilty at anytime to unsubscribe.
Sacamos fotos en los eventos y les publicamos en la página de Citylife Madrid en Facebook. Con la reserva de un evento automaticamente recibirás nuestro newsletter con las ultimas informaciones. Existe la posibilidad de darse de baja en cualquier momento.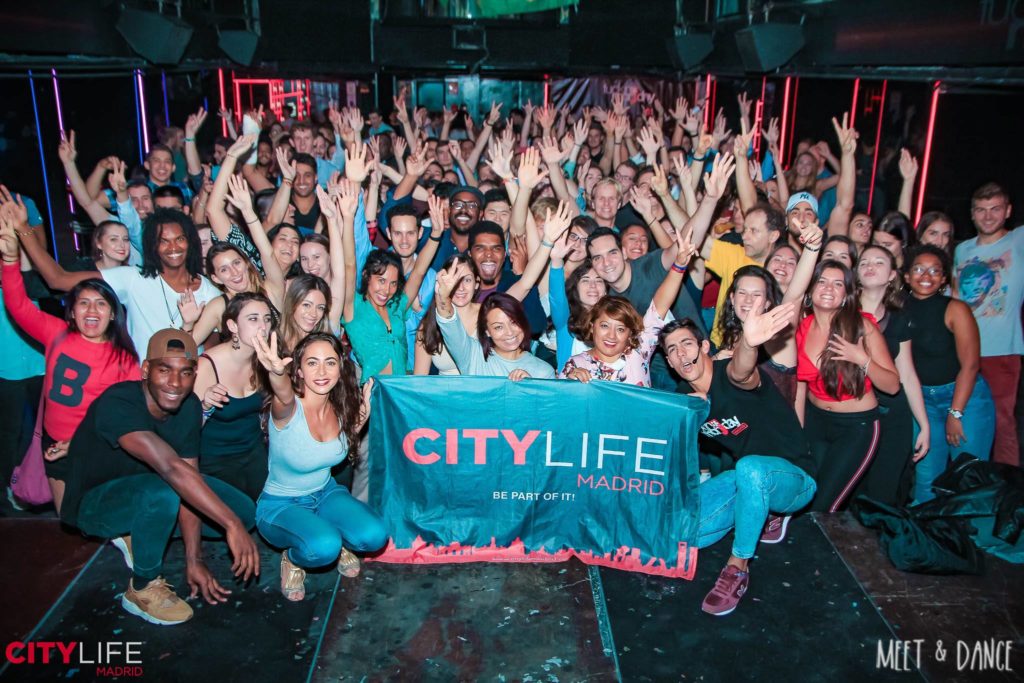 This event does not require any booking. If you have any questions, please send an email to: info@citylifemadrid.com
Check out our upcoming Trips!
Check out our upcoming activities!