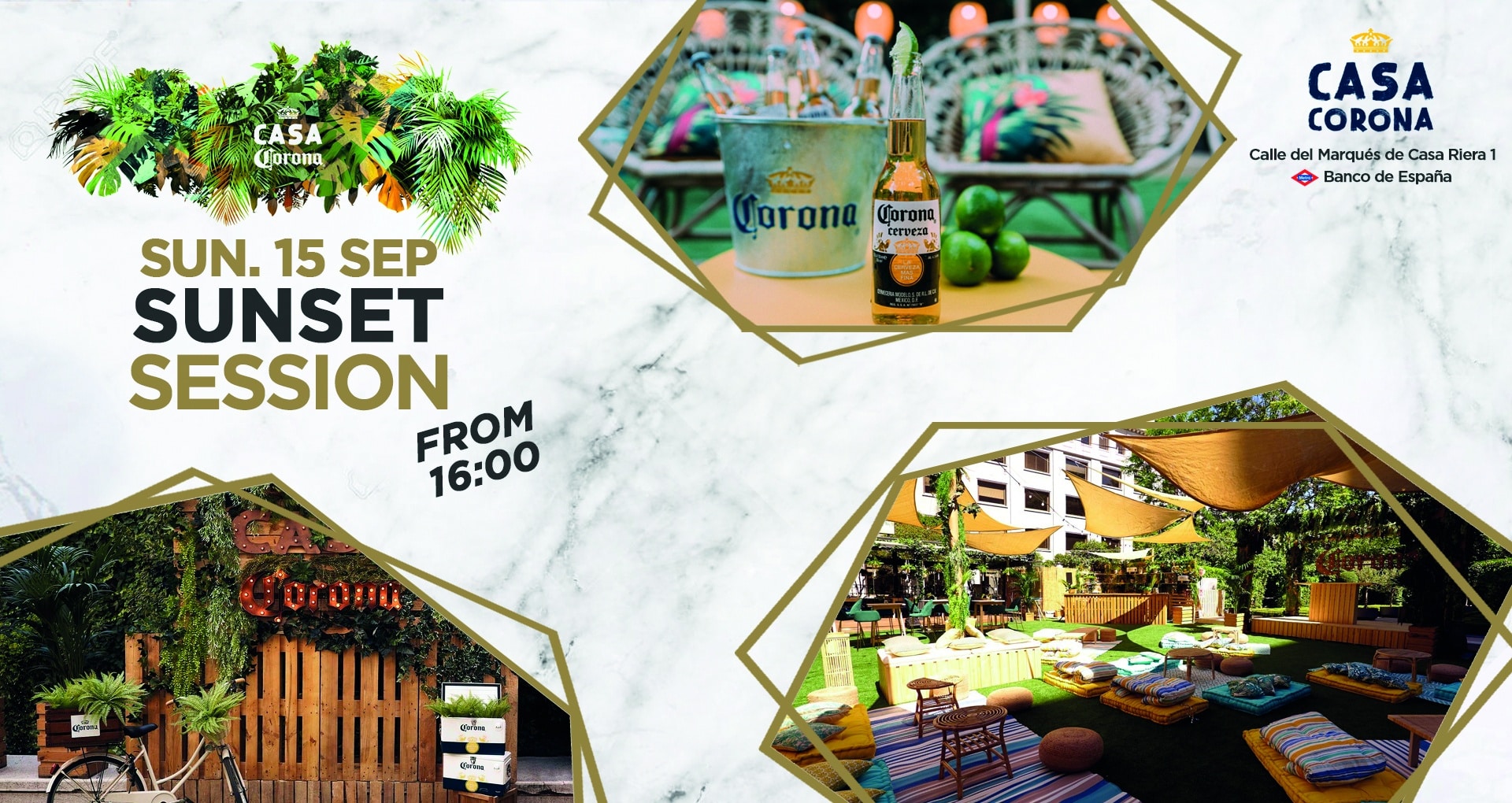 Share this event with friends!
Activity Details
Date: 15/09/2019
Duration:
Casa Corona
Meeting Time: 4:00 PM
Meeting Point: Casa CoronaCalle del Marqués de Casa Riera
Price: FREE €
Price with City Card: FREE €
Activity Description
Meet & Chill is a special series of events that takes place a various times per year. Being a series, Meet & Chill is fortunate to travel to several locations, feature diverse, young, international DJ's and host different themed events throughout the year!
This week's venue: Casa Corona!
PRICE: Entry is FREE. The venue will offer various drink deals. For example, 5 bottle of Corona for 5€.
WHEN: Sunday September 15th from 16:00
WHERE: Casa Corona (Calle del Marqués de Casa Riera, 1, 28014 Madrid)
METRO: Banco de España o Sevilla
Outlook – Next Meet & Chill Events!
No time this time? Check out our next activities and get your ticket(s) already now!
Become Part of the Citylife Madrid community!
FB Page | FB community 2019/2020 | Twitter | Instagram | Youtube
Book now
This event does not require any booking. If you have any questions, please send an email to: info@citylifemadrid.com