Into the Wine #1 – SAMPLE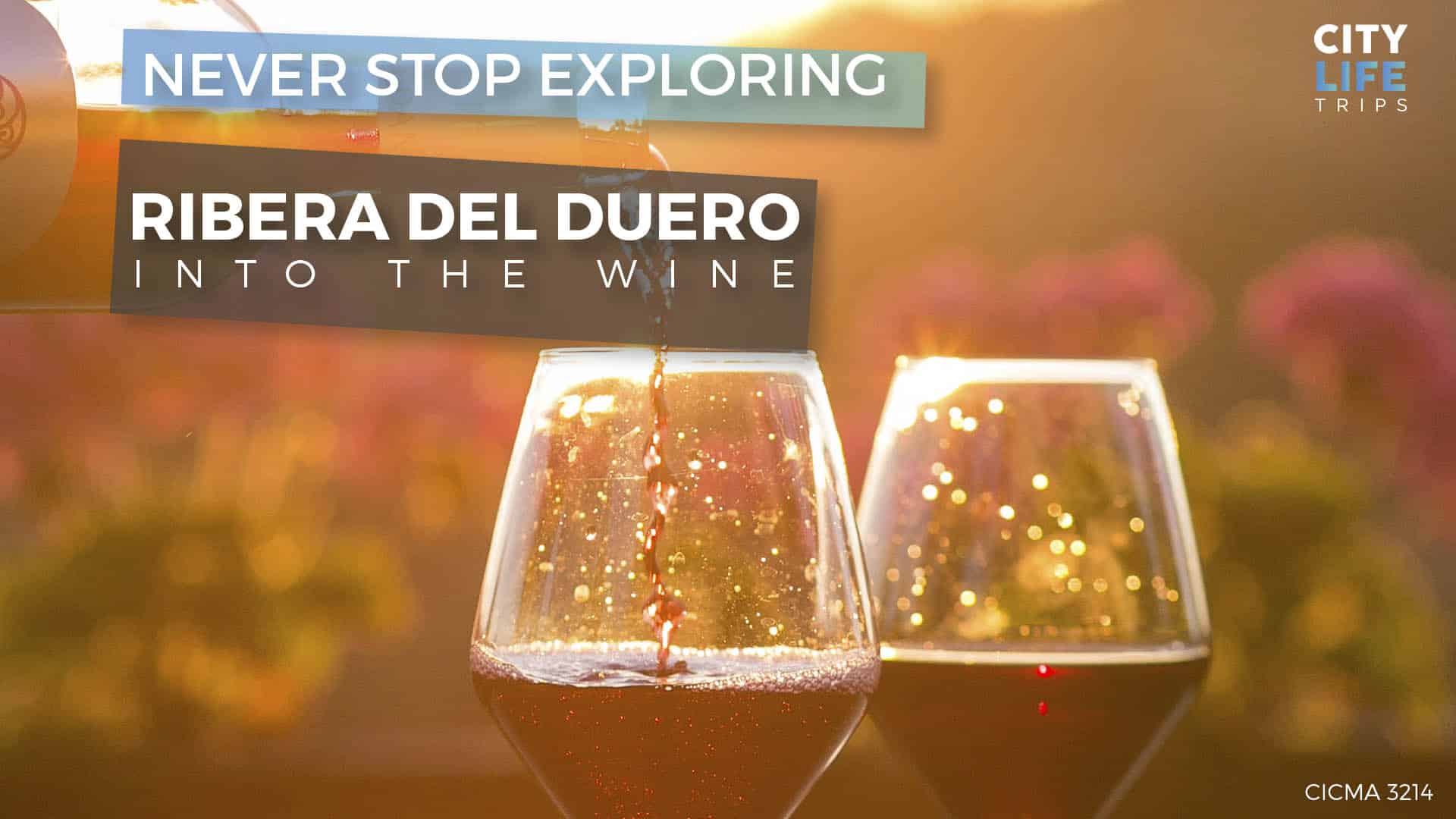 Share this event with friends!
Date: 27/10/2018
Duration: Day Trip
Meeting Time: 7:45 AM
Meeting Point: Citylife Bus StopPaseo Moret
Price: 35 €
Price with City Card: 32 €
[vc_separator type="invisible" icon="star"][vc_message color="attention" icon="ticket" closing=""]
PLEASE BUY YOUR TICKET(S)  EITHER IN OUR OFFICE OR ONLINE – TRIP DETAILS BELOW!
SPECIAL PRICE FOR CITY CARD HOLDERS: Log in here to save money when buying your ticket(s) online or reserve your spot(s) presenting your City Card at the Citylife Madrid office in Calle Gran Vía, 22 Dpdo, 2nd D. (Metro: Gran Vía / Opening hours: 10am to 19pm).[/vc_message]
Booking: You can either book online at the bottom of this page or in our office in Calle Gran Vía 22, 2nd floor (Monday – Friday: 10:00-19:00)!
Meeting point in Paseo Moret (Metro: Moncloa): 7:45
Departure from Madrid: 8:00 / Arrival to Bodegas Portia: 10:00
Departure from Bodegas Portia: 13:00 / Arrival to Burgos: 14:00
Departure from Burgos: 18:00/ Arrival to Madrid: 20:30
Living in a country that is known for its voluptuous red wines, its only necessary to visit a bodega during your stay in Spain. In Portia, we will be taken through the architectural masterpiece of Norman Foster's winery where you can explore where the plump grapes are grown, smell the sweet wines that are being processed, and see countless crates of wines that are being aged to perfection. If this doesn't excite you, perhaps the wine tasting guided by a professional on how to taste the layers of robust flavors will awaken your excitement. A good wine can only be enhanced by a delectable meal.
Once we've finished in Portia, we will head to Burgos, a unique, full of history town with a Unesco World Heritage listed cathedral… a real masterpiece!!
The price includes (35€ / 32€ with City Card*):
✓ Transportation by private bus
✓ Official guided tour of the winery
✓ Wine tasting
✓ Visit to Burgos
✓ Representative throughout the trip
✓ Trip photographer
✓ All taxes included
Booking: You can either book online at the bottom of this page or in our office in Calle Gran Vía 22, 2nd floor (Monday – Friday: 10:00-19:00)!
*Discount for City Card holders! Don't have the City Card yet? Please check here for details on how to become a member!
If you have any questions, please get in touch with us:
Citylife Madrid
Calle Gran Vía 22 – Duplicado, 2nd Floor, 28013 Madrid
Metro: Gran Vía
[email protected]
+34 915 296 673
www.citylifemadrid.com
Bookings are closed for this event.
Leah has been living in and exploring Madrid since 2013 when she moved to the city for a simple summer abroad. After falling in love with Madrid, she started the Citylife Blog in 2014 with the goal to share everything there is to know about her favourite place on earth! In her spare time you will find Leah at some of Madrid's many museums and cultural exhibitions.
Check out our upcoming Trips!
Check out our upcoming activities!