Share this event with friends!
Details
Date: 05/03/2020
Duration: 1.5 Hours
Meeting Time: 8:00 PM
Meeting Point: Soho ClubPlaza de España 6
Price: 15 €
Price with City Card: 10 €
Description
Spain's wine is among the best in the world. So why not spend an evening tasting some flavours from all over the country? With our exclusive wine tasting event you will learn about different Spanish wines, where they came from and how they were made. All while sampling some tapas! This wine tasting experience is perfect for people who wish to discover Spain through their senses!
El vino de España se encuentra entre los mejores del mundo. Entonces, ¿por qué no pasar una noche probando algunos sabores de todo el país? Con nuestro exclusivo evento de cata de vinos, aprenderá sobre los diferentes vinos españoles, de dónde provienen y cómo se elaboraron. ¡Todo mientras prueba algunas tapas! ¡Esta experiencia de cata de vinos es perfecta para las personas que desean descubrir España a través de sus sentidos!


Activity Details:
The evening will begin with a brief introduction of the products you will be tasting, followed by tapas and wine. Overall the wine event will be around 1.5 hours. After the event you will be welcome to stay for more wine and mingle at our weekly event: Meet & Speak (International Get-together & Language Exchange) with free tapas!
Detalles de la Actividad:
La noche comenzará con una breve introducción de los productos que probará, seguida de tapas y vino. En general, el evento del vino durará alrededor de 1,5 horas. Después del evento, podrá quedarse a tomar más vino y mezclarse en nuestro evento semanal: ¡Meet & Speak (reunión internacional e intercambio de idiomas) con tapas gratis!
Activity Price:
Standard Price – 15€

City Card Price – 10€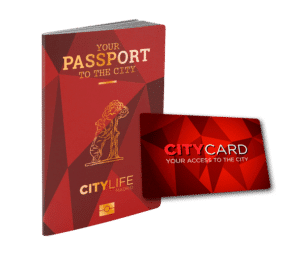 Save on this booking today with the City Card! Order your personal City Card now! To browse through all available discounts & advantage, click here!
Ahorra en esta reservación con tu tarjeta City Card! Pide tu City Card ahora aquí! Para ver todos los descuentos y ventajas disponibles, haz clic aquí.
Included in Price:
Tasting lead by a professional wine Connoisseur
Taste and enjoy 6 traditional wines
Sample of traditional Spanish tapas
Incluido en el Precio:
Degustación dirigida por un profesional del vino Connoisseur
Degusta y disfruta de 6 vinos tradicionales.
Muestra de tapas españolas tradicionales
Booking Information:
You can either book now at the bottom of this page or in our office on Calle Gran Vía 22, 2nd floor. If you have any questions please get in touch with us at info@citylifemadrid.com or +34 915 296 673
*Please be advised that in accordance with our terms and conditions the City Card membership cannot be used to obtain discounts for anyone but the card holder.
Información de la reserva:
Puede reservar ahora al final de esta página, o en nuestra oficina en la calle Gran Vía 22, segundo piso. Si tienes alguna pregunta, ponte en contacto con nosotros en info@citylifemadrid.com o +34915296673
* Tenga en cuenta que de acuerdo con nuestros términos y condiciones, la membresía de City Card no puede utilizarse para obtener descuentos para nadie más que el titular de la tarjeta.
Book now