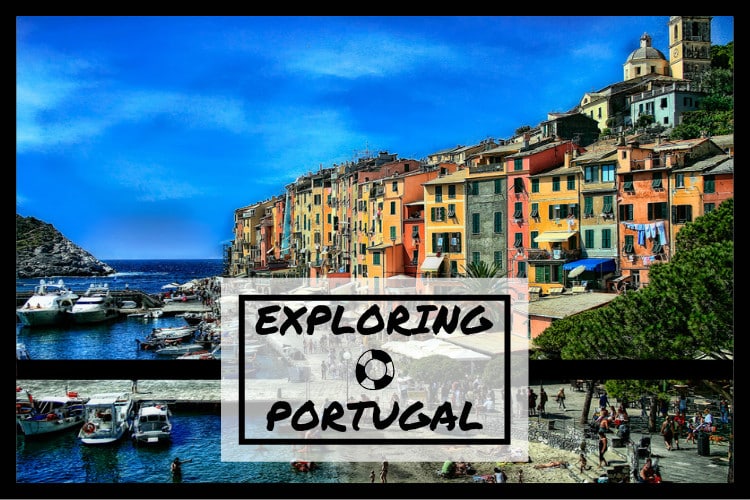 Portugal is Spain's neighbour, not only in location, but in culture. Many people around the world often confuse the two countries with each other – especially the language. Like in Spain, the Portugese are very passionate about football, wine and living life to the fullest. If you've never been to Portugal, you're really missing out on something special!
The two most prominent cities in Portugal are Lisbon (Lisboa) and Porto (Oporto) and the two are very unique. Lisbon is the most popular city for tourism in the country – as well as the capital of Portugal – and is home to some amazing beaches and a beautiful coastline. Lisbon prides itself on being one of the oldest cities in Western Europe and was the "take off" location for many Portugese expeditions during the age of discovery. In Lisbon you will find a lively nightlife scene, delicious seafood and beautiful Gothic and Boroque architecture. You can easily breathe in the cities history just by walking through its streets and especialy when you visit the ancient Moorish castle of São Jorge that sits above the city.
Porto is a city most famous for its romantic ambiance. It is much further North than Lisbon, but the weather is still beautiful and they have great beaches as well. This city is old and extremely attached to its past. There is even more evidence here of the Gothic and Boroque style that creates such a romantic, charming atmosphere throughout the entire city. Port is divided in half by the river Duoro (Ribera Duroro) and is sectioned off by 6 bridges – 1 of which, was designed by Alexandre Gustave Eiffel. The man who designed the Eiffel Tower. Porto is known as The City of Bridges and much of the cities culture is infuenced by the comings and going of the Duoro River – especially its wine industry. "The Duoro is one of, if not the most famous region for Port Wines in the world. It's ancestors founded the vineyards up stream from the city as far back as the ancient Romans and have been delivering their wine casks to the Bodegas of Porto for hundreds of years. Many of these Bodegas are still operating and open to the public today." – To read more about beautiful Porto, click here.
Between these two amazing cities, lie some of Portugals most treasured locations. Sintra is a small village in the mountains near Lisbon. It is home to 2 very unique and majestic castles. Cascais is a city on the coast and is know for its beaches and beautiful architecture. Finally, Estoril. Estoril is a town that played a very important role in Portugals Age of Discovery. The city is famous for its artifacts and for the events that took place here.
If you're interested in visiting Portugal, check out our upcoming trips! We will be taking several amazing journeys to some of these locations above. Get your tickets now!
Your friendly neighbourhood travel guide,
– Leahxx