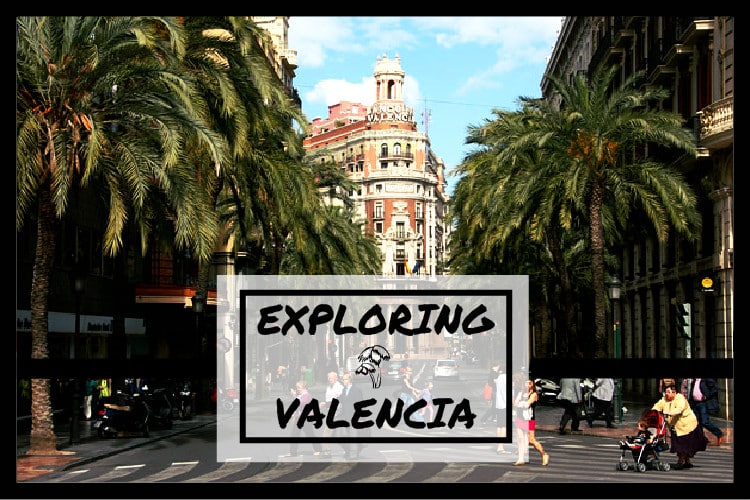 The leisurely coastal beauty of Valencia is one of the gems of Spain. Valencia is the third largest city in Spain, the creator of paella, kingdom of Spain's favorite hero El Cid, and home of a harmonious balance of modern and ancient. Its Roman roots are juxtaposed perfectly with some of Spain's greatest "Modernista" architecture, and this alongside its dazzling culture will be sure to leave you breathless!
Valencia's roots, like so many great Spanish cities, are Roman. It was founded in 138 BC, and was shortly after destroyed in a war. Valencia rose from the ashes of this wreck and was taken over by Arabs, which gave it an exposure to Islamic culture. Valencia was ruled by El Cid, Spain's favorite legendary soldier, until his death. It was briefly the capital of Spain from 1936-1939 during the Spanish Civil War, and today thrives as one of the busiest ports in Europe!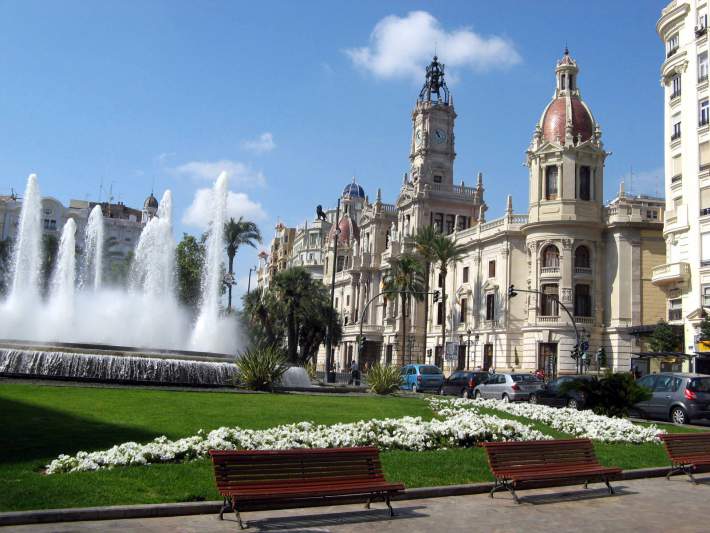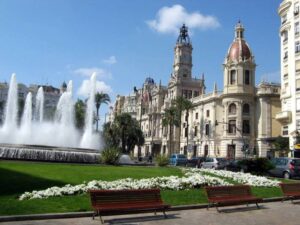 From foodies to museum goers, Valencia has something to offer for everyone! Make sure you stop by Valencia's Cathedral, a stunning Gothic masterpiece that contains what most historians agree to be the true Holy Grail that Christ drank from at his Last Supper! Another must see is the Museo de Bellas Artes, one of the best collections that Spain has to offer. This small museum contains pieces from iconic Spanish artists like Goya, Velazquez, and El Greco (and it's free!). Check out the Ciudad de las Artes y las Ciencias, which is one of the 12 Treasures of Spain, and a perfect example of Valencia's harmonious coexistence of the ancient and the modern. This construction is gorgeous and inside you can explore the science museum and all of its exhibits! Now let's get down to everyone's favorite topic: food! Valencia is home to the paella, a delectable simmered dish of rice with seafood or meat (most commonly chicken or rabbit in Valencia). We recommend Restaurant Levante for a 12 Euro dish of Paella valenciana (queen of the house), but you can always stop by any number of restaurants you pass on the street for a bite of this tasty dish!
Got your heart set on a trip to Valencia? Perfect, because here at Citylife we offer many trips each semester to Valencia, and we want you to join us! Check out more information at our trip calendar and sign up either online or stop by our office in Calle Gran Vía 22Dpdo – 2nd floor. We are looking forward to exploring Spain with you! Also check here to search for cheap flights, hotels and rental car deals and start exploring now!
– Bella