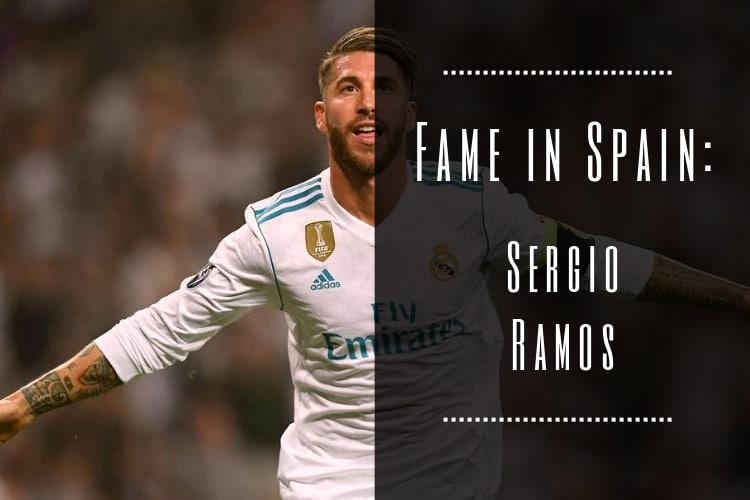 Family man, Spanish Icon, Spanish national team defender, Real Madrid Capitan, it's hard to find something that Sergio Ramos isn't. Born in an off-the map southern Andalusian town, Ramos began his career with Sevilla FC starting out as a striker than moving into a right-back position. The pacey and mercurial soccer star, is an icon on and off the pitch. His legacy includes Euro Cup and World Cup victories with the Spanish national team. Having joined Real Madrid in 2005 when he was only 19 years old for a record fee at the time of 27 million euros, Ramos began to settle into his current center-back position. He is now Real Madrid's natural leader, and keeps the dynamic of the team positive and plays the role of motivator often times. But his legendary status at Real Madrid wasn't earned simply overnight. If Sergio is known for anything, it is that he would literally give life and limb for his team. More than halfway through Real's 2007 season, Sergio suffered a broken nose, but still played every game left of the season despite his injury. Real ended up winning the league that season, and Ramos only declared the extent of his injury at the season's end. What a GOAT. Sometimes he is compared to the legendary Italian defender Maldini, for how he reads the game and the important goals he scores, but if anything, Ramos has made a name for himself.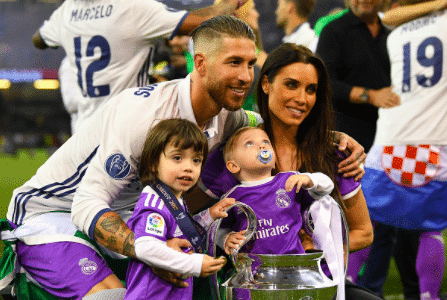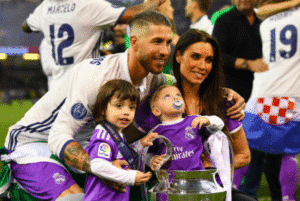 However, in making a name for himself, the centerback has not been shy of controversy, both on in off the pitch. In La Liga he holds the infamous record of having been sent off the most times; accumulating a grand total of 24 red cards. Some of these cards have come from fights and scrimmages on the field, Ramos isn't shy of standing up for teammates even if it means a possible sanction. Off the field, his war of words with Pique regarding the Catalonian debate have sparked a riff in the press. Ramos likes the spotlight, and embodies the passion and color that has long been associated with Spain and its culture.
Despite his popularity with the Spanish people, Real Madrid fans and football fans in general have a special place in their in their hearts for Ramos. He is a true sportsman who has cemented his legacy by appearing when he was needed most, and Real Madrid have relied on him time and time again for last minute heroics. One of those times, was when Real Madrid won its 10thChampions League, a European record, after Ramos scored to tie the game in the 90thminute time from a magisterial header. Ramos inked the number 90 on his hand as a result.
When he's not saving Real Madrid, he's probably with his with Pilar Rubio, a famous Spanish TV presenter and model, and his two kids, one of whom is named Sergio. He shares a very Spanish passion for bullfighting. However, his When he retires Ramos has mentioned that he wants to go into the horse trading business. Given his personality, one could also see Ramos on the Spanish television or talking about football. One things for certain, if I could have a drink with one famous person in Spain, it would without a doubt be Ramos.
– Parker