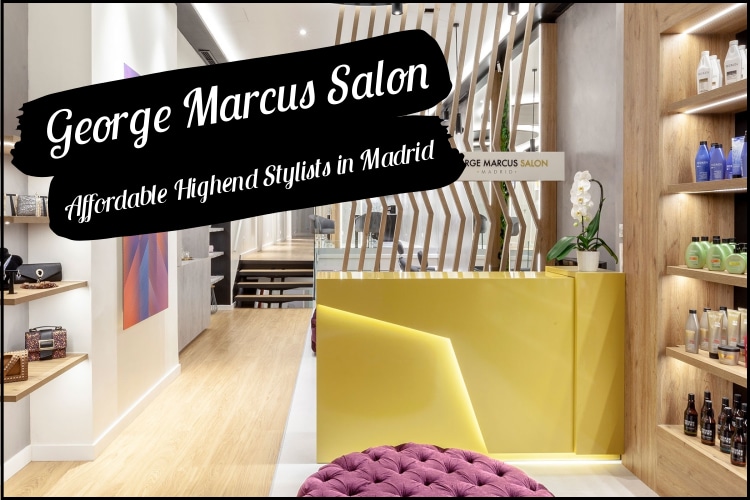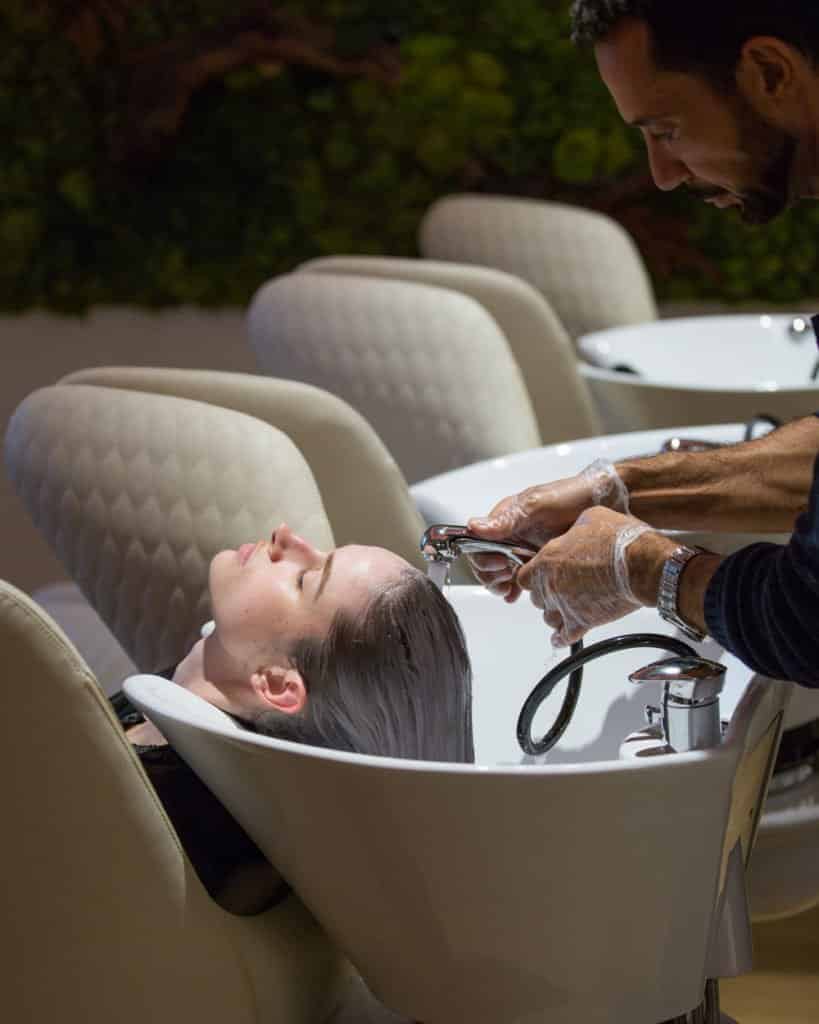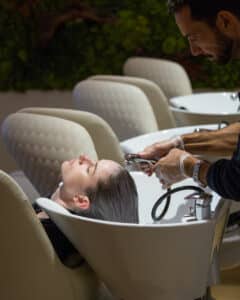 Moving to a new place is exciting! It brings you the opportunity to learn to let go of what you know and to learn new ways of doing things. At the beginning, finding familiar things can be challenging, a doctor for your regular visits, a grocery store that carries your favorite food, a hairdresser that you can trust to make you look and feel good, like at home.

George Marcus Salon is an international Hair Salon that recently opened its doors in Madrid. It brings a new concept to the area. It provides an exquisite experience from the moment you walk in until the moment you leave. And they speak English. George is from the United States. He was a Salon owner there for 20 years.
George Marcus Salon is all about you, the customer. Your experience begins with a consultation with a talented Stylist who listens to your wants and needs to recommend the best look for you. You enjoy food specially picked by their owners and a wide variety of drinks. The time spent in the shampoo room which is considered ¨The Retreat,¨ will fulfill you with relaxation, joy and peace. While in an environment surrounding you with beautiful music, your body is massaged on comfortable massaging chairs.
After your hair is styled to make you feel and look absolutely great, you can browse at their Boutique, where they carry unique accessories to complement your look.

If you are due for a haircut or a color treatment, give George Marcus Salon a try, it may become one of your favorite places to go when it's time to take care of you. Whats even better is that as a Citylife community member you can get a 25% discount on your next visit to the salon by presenting this discount voucher! Simply download it to your phone and have it ready at check out.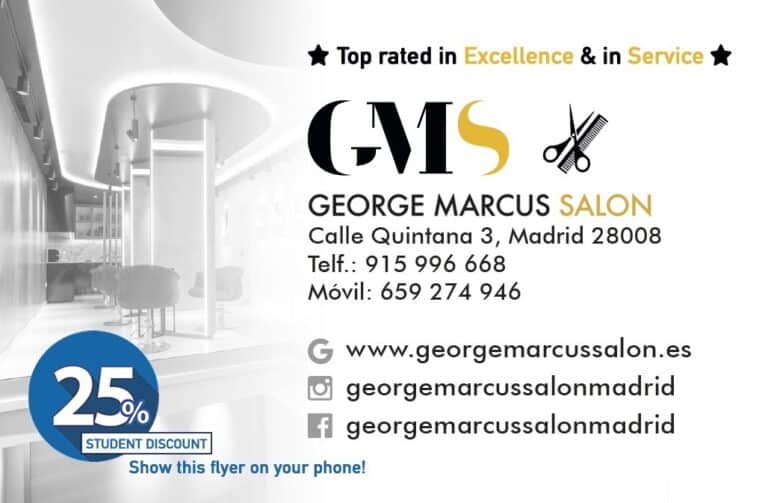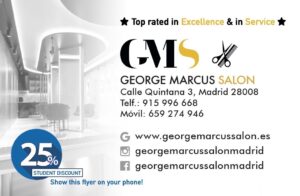 George Marcus Salon is located on Quintana 3, Madrid 28008. To make a reservation in English or Spanish, call them at 915.996.668 or 659.274.946. Visit them on their website. You can also find them on Facebook and Instagram!