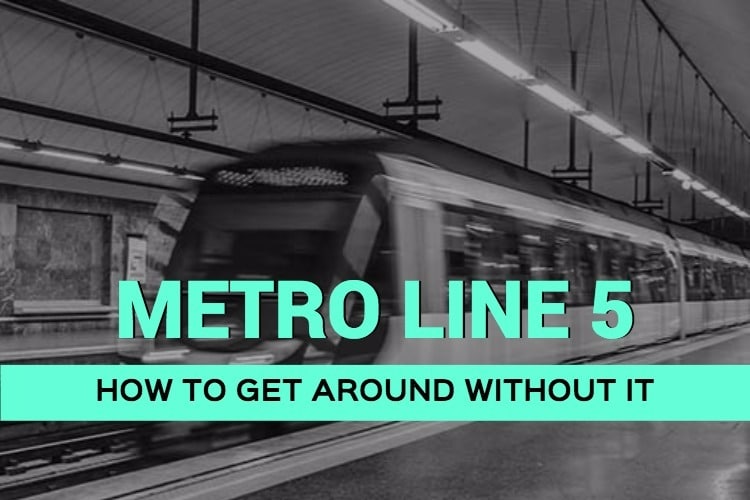 Those of you who frequently use the metro will have been made aware recently of plans to modernise Line 5 (Alameda de Osuna – Casa de Campo). The €66.5m renovation works are being carried out in order to increase the capacity of the line and to improve its overall reliability and accessibility, something which is done to all lines every now and then. Beginning on July 3rd, the works will run for two months until September 3rd, with special bus services organised to cover the areas affected by the temporary closure. This period has been chosen specifically, as it is the least busiest time of the year for the metro. So what will this mean for you?
4 special EMT bus services and reinforcement of other Metro lines have been promised by the authorities, so as to minimise the disruption caused. These bus services will cover only specific areas, as outlined below
SE1: Alameda de Osuna – Canillejas (every 5 mins)
SE2: Canillejas – Manuel Becerra (every 3 mins)
SE3: Embajadores – Aluche (every 3 mins)
SE4: Aluche – Casa de Campo (every 5 mins)
The authorities have put these bus services in place to serve the more rural stations of the line, recommending the use of other metro lines for journeys through the city centre.  
– CJ