March in Madrid: What's Going On!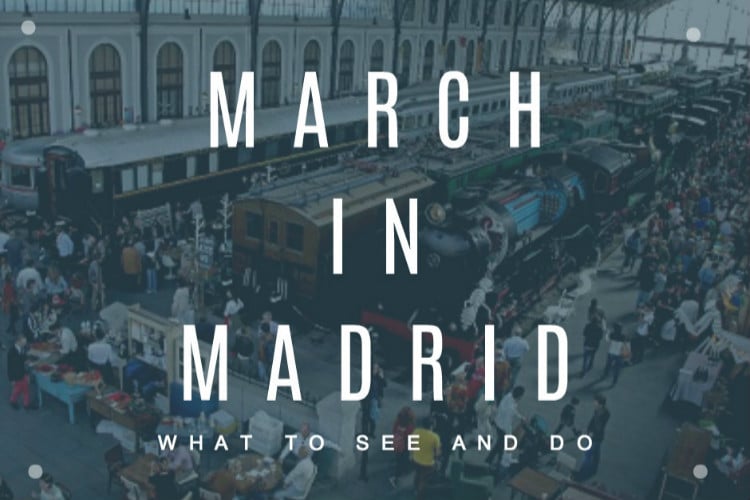 If you haven't noticed already, the weather in Madrid is getting better and warmer. We got a glimpse of spring this past weekend. Everyone was soaking up the sun whether walking around the city more, exploring the many beautiful parks, and eating outside. This means spring is coming and with that the beginning of a new month: March. We have put together a list of events and fun things you should check out this month.
Motor Market – Mercado de Motores: 11 & 12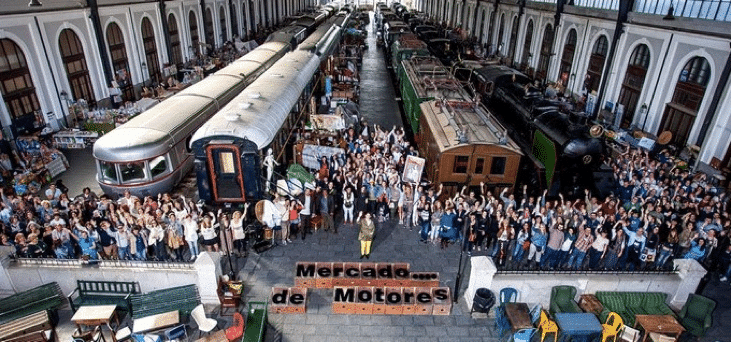 This is Madrid's coolest market. The market takes over an old train museum in downtown Madrid. Many independent collectors and designers set up stalls with vintage goods alongside the old trains. You can find vintage jewelry, funky furniture, handmade leather goods, and much more. Currently, the market sells almost everything you can image from designer clothes to rare art and retro pieces. An added bonus is there is outstanding food, live music, and a beautiful lively outdoors space.
Where: Paseo de las delicias, 61
Ellas Crean 2017: March 1 – April 7

Kicking off International Women's Day, Ellas Crean is a celebration of women around the world! The event will host art expos, live performances, seminars, film screenings and debates! This year marks the 13th edition of this cultural event – which welcomes all genders! Ellas Crean aims to create a platform for women of all ages and talents to come together and support one another!  for the whole months!
Where: Conde Duque
Juan Zelada: 16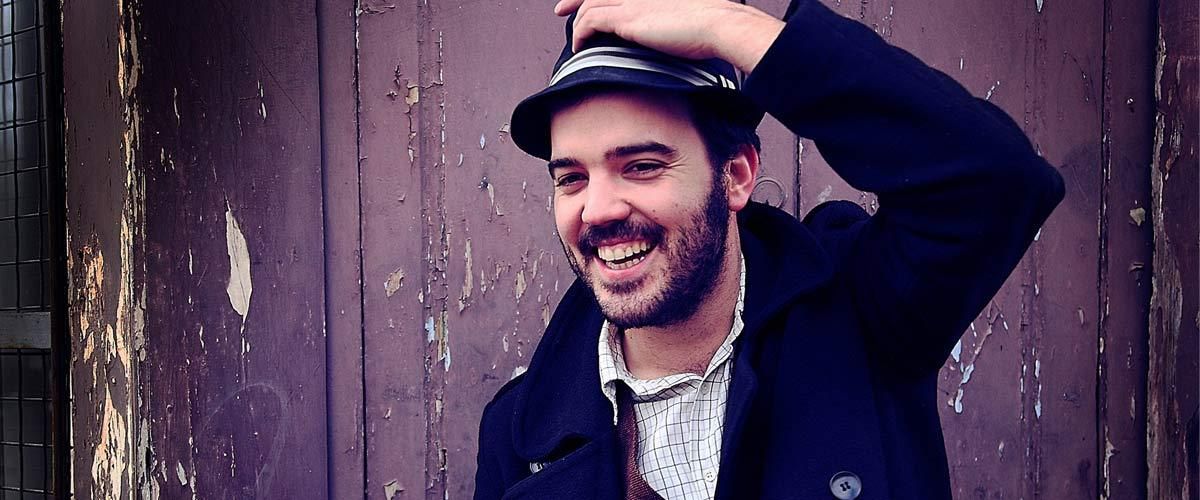 Interested in listening to some soulful jazz blues music? If so you need to go grab a ticket to see Juan Zelada in concert. Born in Madrid to a musical family and graduate of the Liverpool Institute of Performing Arts, Zelada became of the most played artists on the radio. He is currently promoting his new album with his band titled "Be Somebody" that was just released last month.
Where: Sala Arena 
Barbie: Beyond the Doll: Now – May 2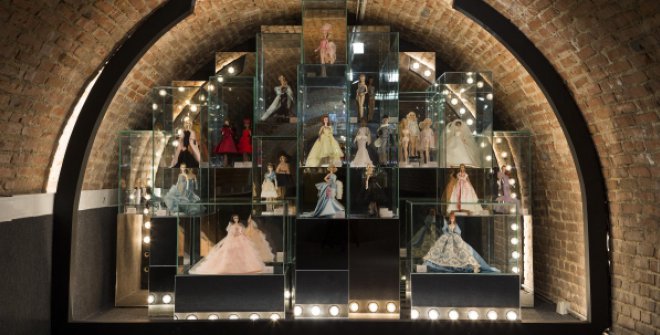 This fun expo outlines the evolution of the Barbie doll throughout the years! Here, you can watch how she's influenced the world and how the changing social times have influenced her! From rare collectibles that are impossible to buy, to classic dolls that your parents might have owned when they were young!
Where: Canal de Isabel II Foundation
Madreat Street Food Festival: 17 – 20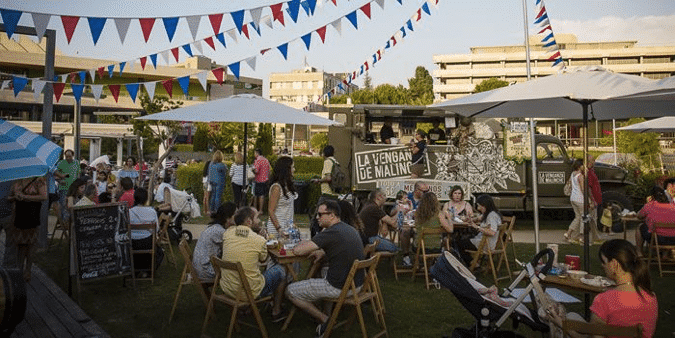 This street food market returns this month. If you haven't visited already, this is an event where over 25 different food trucks come together to satisfy every need and craving your heart desires. You can choose food from all over the world!
Where: Paseo de la Castellana, 89 
New Art Exhibition: It's All True. Bruce Conner (February 22 – May 22)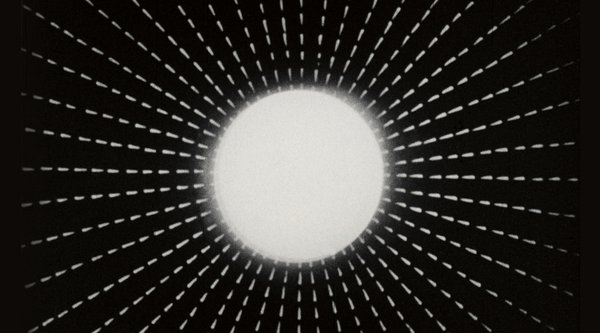 Bruce Conner is one of the leading American artists of the second half of the twentieth century. His work deals with some of the core concerns of post-war America. The Reina Sofia Museum has put together the first monographic exhibition in Spain dedicated to Bruce Conner. The exhibition includes over 250 pieces. Many of his works are combinations of painting and sculpture, film and performance, engraving and drawing.
Where: Calle Santa Isabel, 52 (Paseo del arte)
Sara Baras – Voices (February 23 – April 30)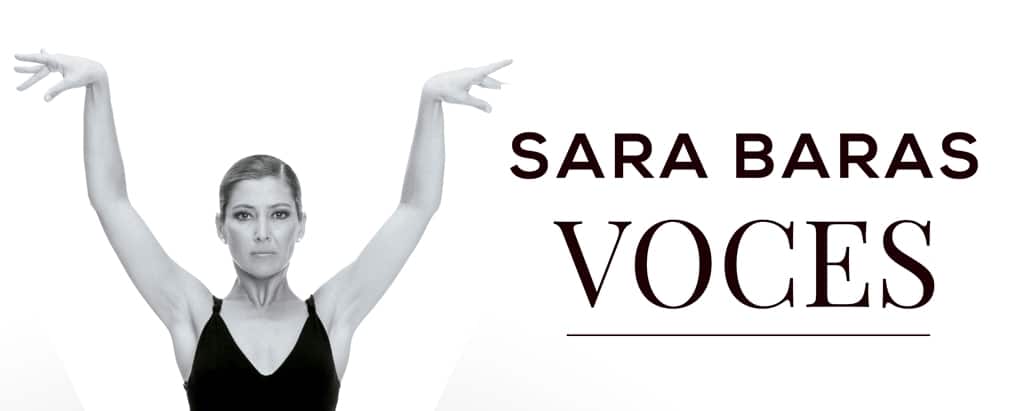 One of the most talented and well-known flamenco dancers has returned to Spain. Sara Baras has been performing for over two decades and is both the director and choreographer of the Voices (Voces) production. During this production, she (the dancer) pays tribute to the artists that have most influenced her career. She is internationally famous so this is must see!
Where: Teatro Nuevo Apolo
Citylife Madrid – Trips & Cultural Activities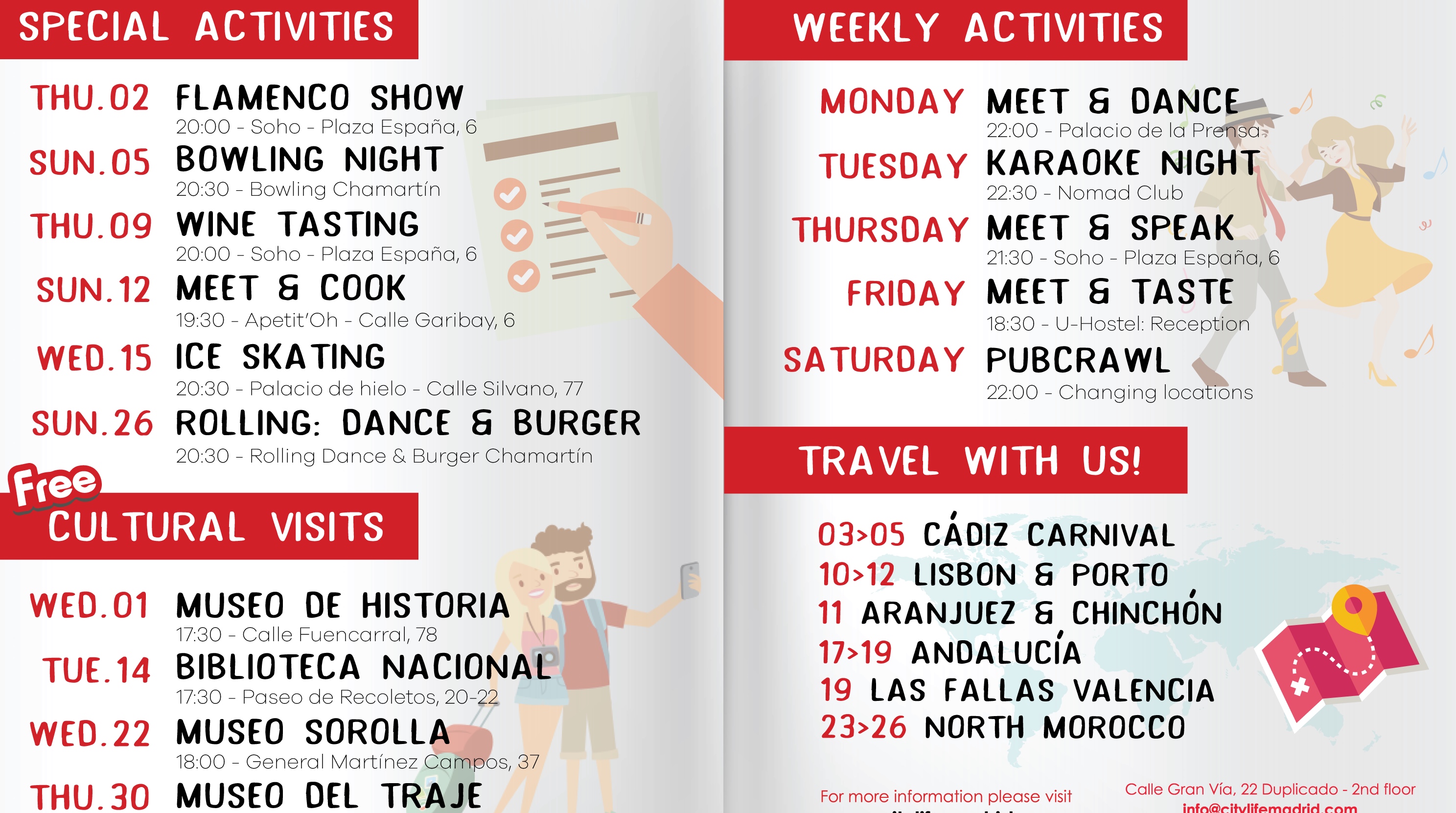 In addition to all the great community events above, Citylife Madrid has a fully packed March agenda for you to enjoy! From Travelling to Portugal, Andalucía & Morocco to hosting wine tastings, cooking classes museum tours and international get togethers!
Info: Citylife Madrid
– Nina