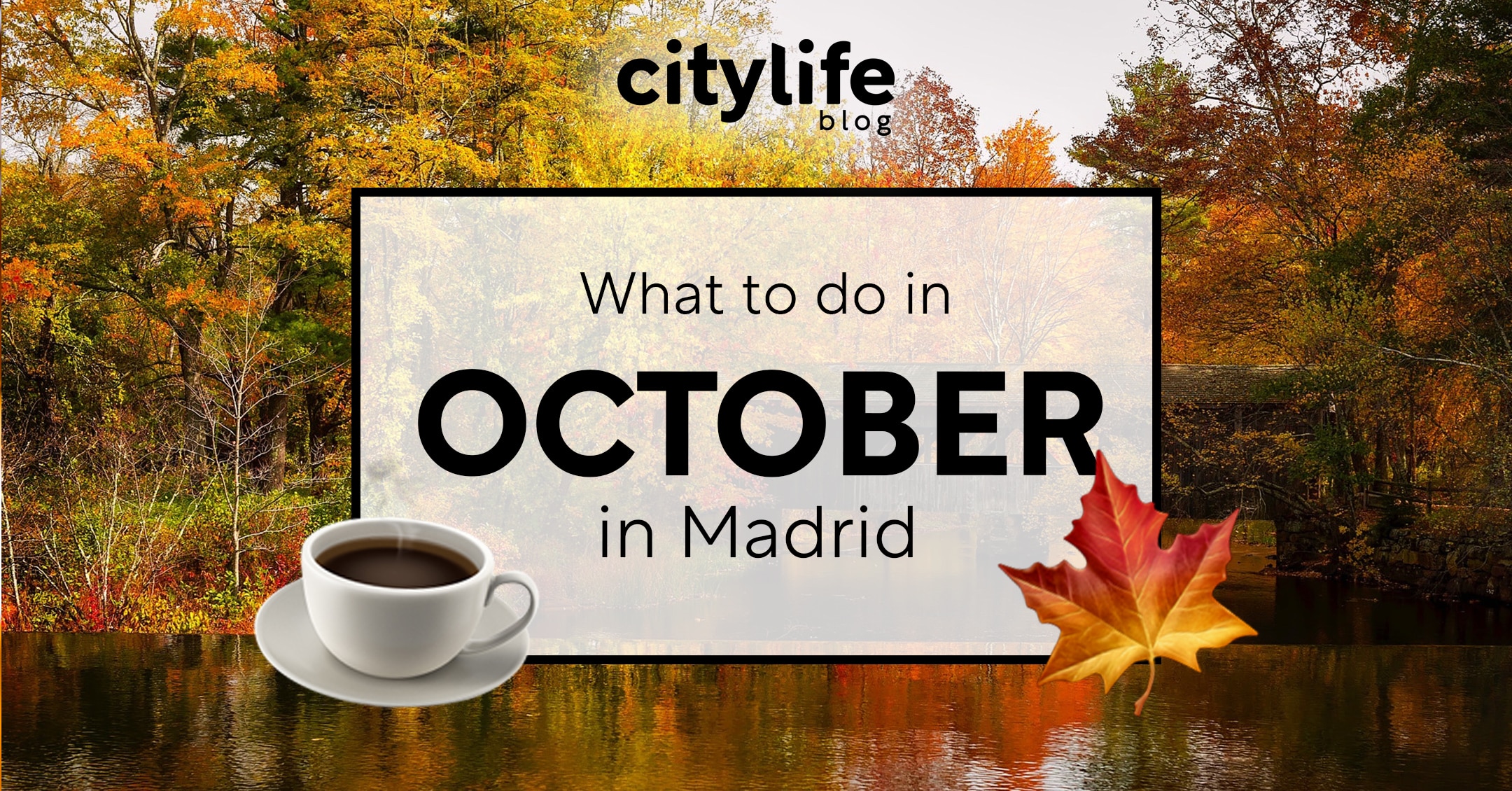 Now that the summer has officially ended, and autumn has started let's see what kind of activities October has to offer! Luckily the weather in Madrid during October is still nice, so you can enjoy the city outside. Watch how the city changes color as the leaves of the trees turn into beautiful shades of brown!
If you're curious to see what else Madrid has in store for you, make sure you check out our entire section dedicated to what's on in Madrid!
1. COMA Contemporary Music Festival 2022
---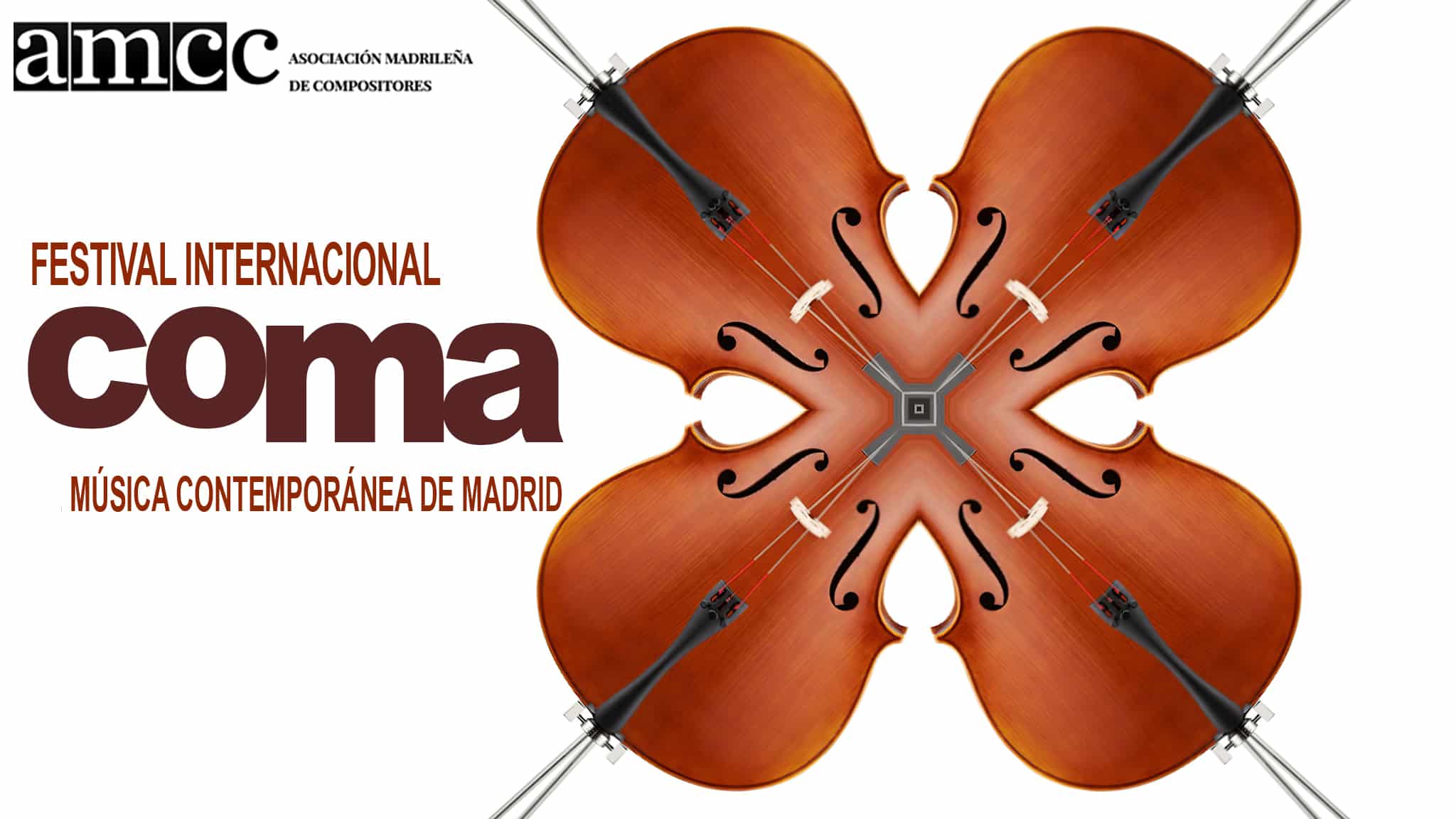 The COMA Contemporary Music Festival is coming back this October! It will be the 26th edition of the festival already. This music festival is dedicated to showcasing contemporary compositions in the city of Madrid, where composers who were born in or currently live in Madrid present their works, performed by great artists. Every Sunday there will be performances from composers of all ages. Don't miss it!
Where: Teatros del Canal
When: 2-23 October
2. Halloween
---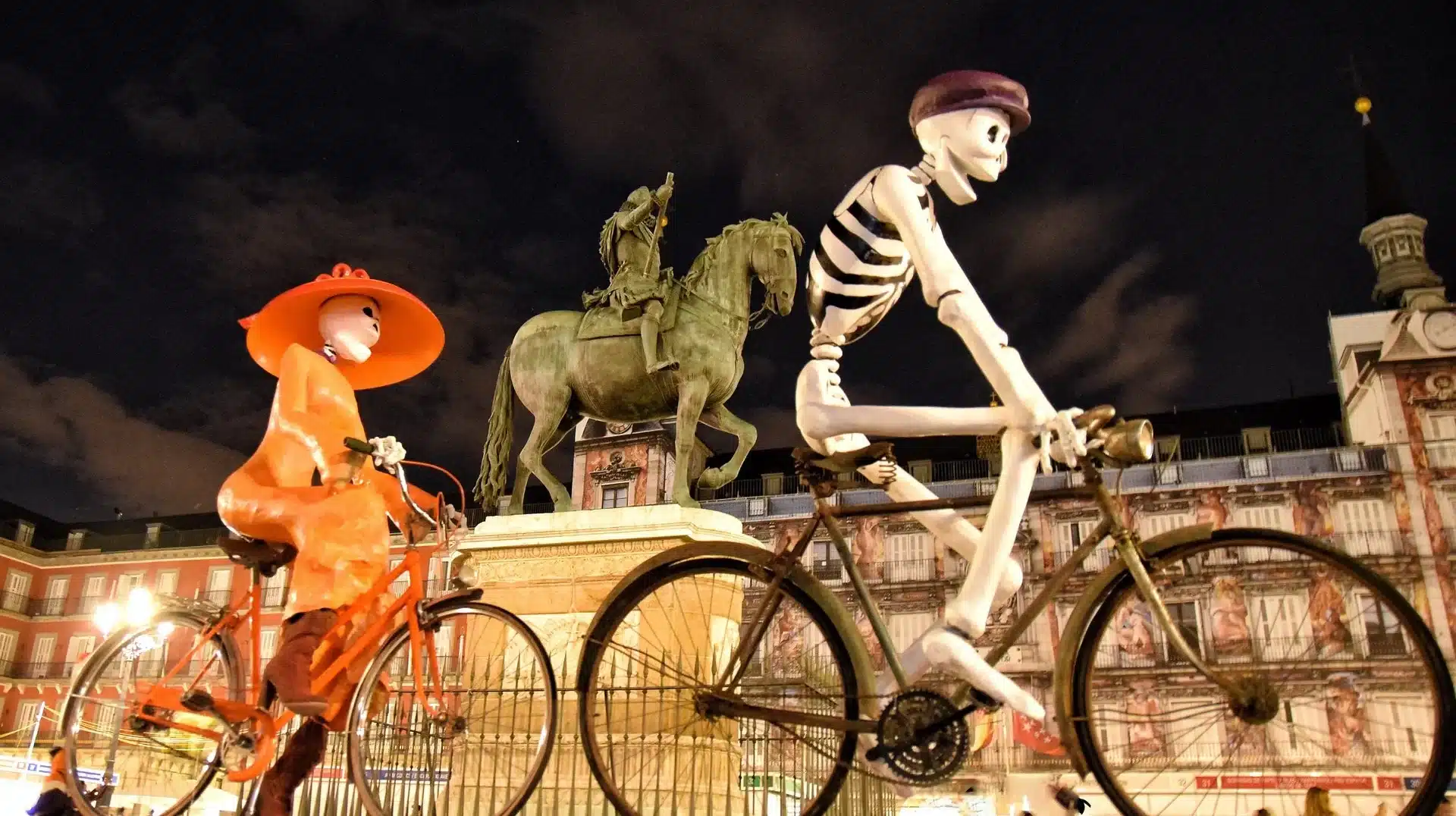 Of course, we can't forget about Halloween! But what does a typical Halloween look like in Madrid? Madrid has a lot of different Halloween activities to offer so there is something for everyone! From escape games and terror parks to parties and exhibitions. Read our blog article to find out more about Halloween in Madrid.
Where: Madrid
When: 31 October
3. Backstreet Boys DNA World Tour
---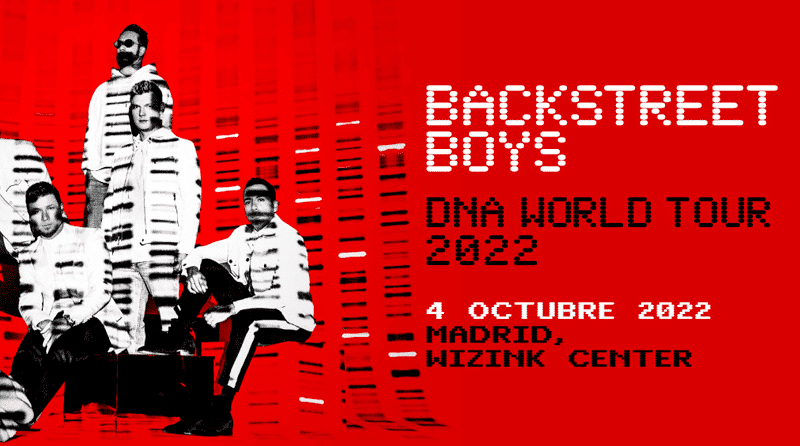 Backstreet Boys are back on tour with DNA Tour 2022! The popular group will perform on October 4th in Madrid and will perform their most popular songs. And the best thing of all: Backstreet Boys will donate part of the sale of their tickets to the UN Agency for Refugees (UNHCR), so with enjoying the concert you will also help other people!
Where: WiZink Center
When: 4 October
4. We Will Rock You, The Musical
---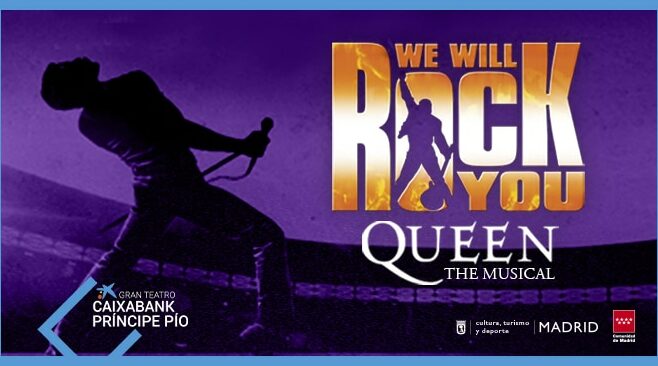 We Will Rock You, the musical produced by Brian May and Roger Taylor returns to Madrid 17 years after its very first show! The musical is based on the songs of the British band Queen and has been performed in more than 15 countries. Come and enjoy Queen's greatest hits!
Where: Gran Teatro CaixaBank Príncipe Pío
When: 7-30 October
5. Perrotón to Help Abandoned Dogs
---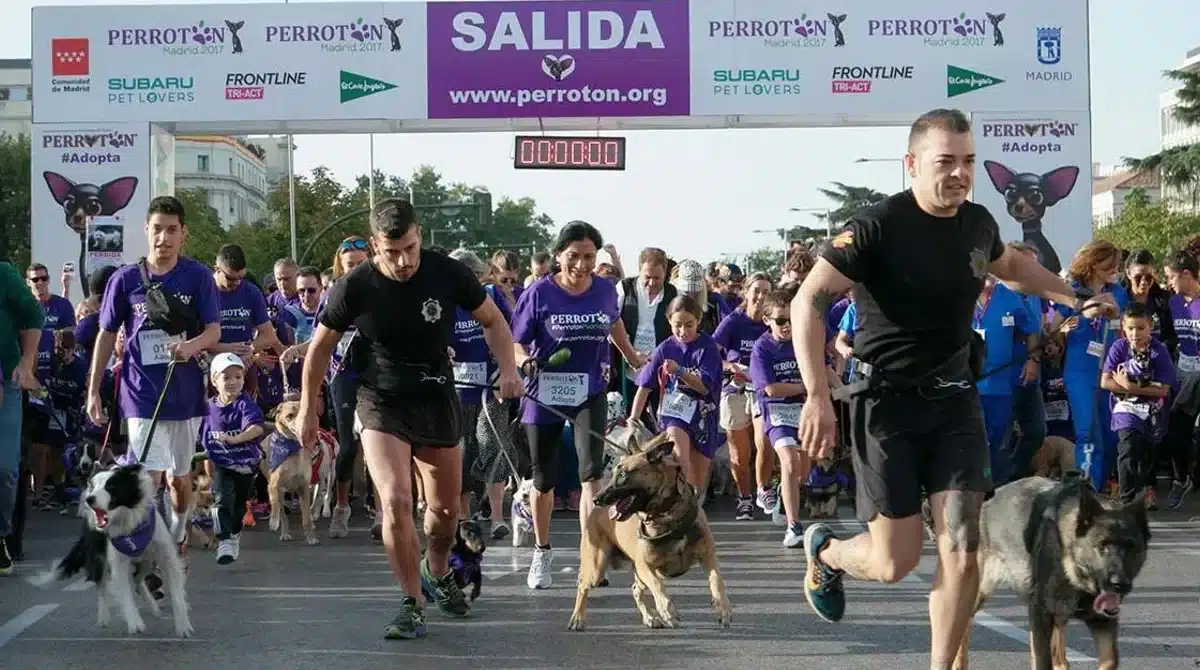 Perrotón Madrid 2022 is the 11th edition of the Solidarity Race for the adoption and responsible ownership of companion animals and against the animal abandonment and abuse. The Perrotón is a 4km walk and you will get your own dog to walk during the race!
Where: Plaza de Colón
When: 9 October
6. Dia de España
---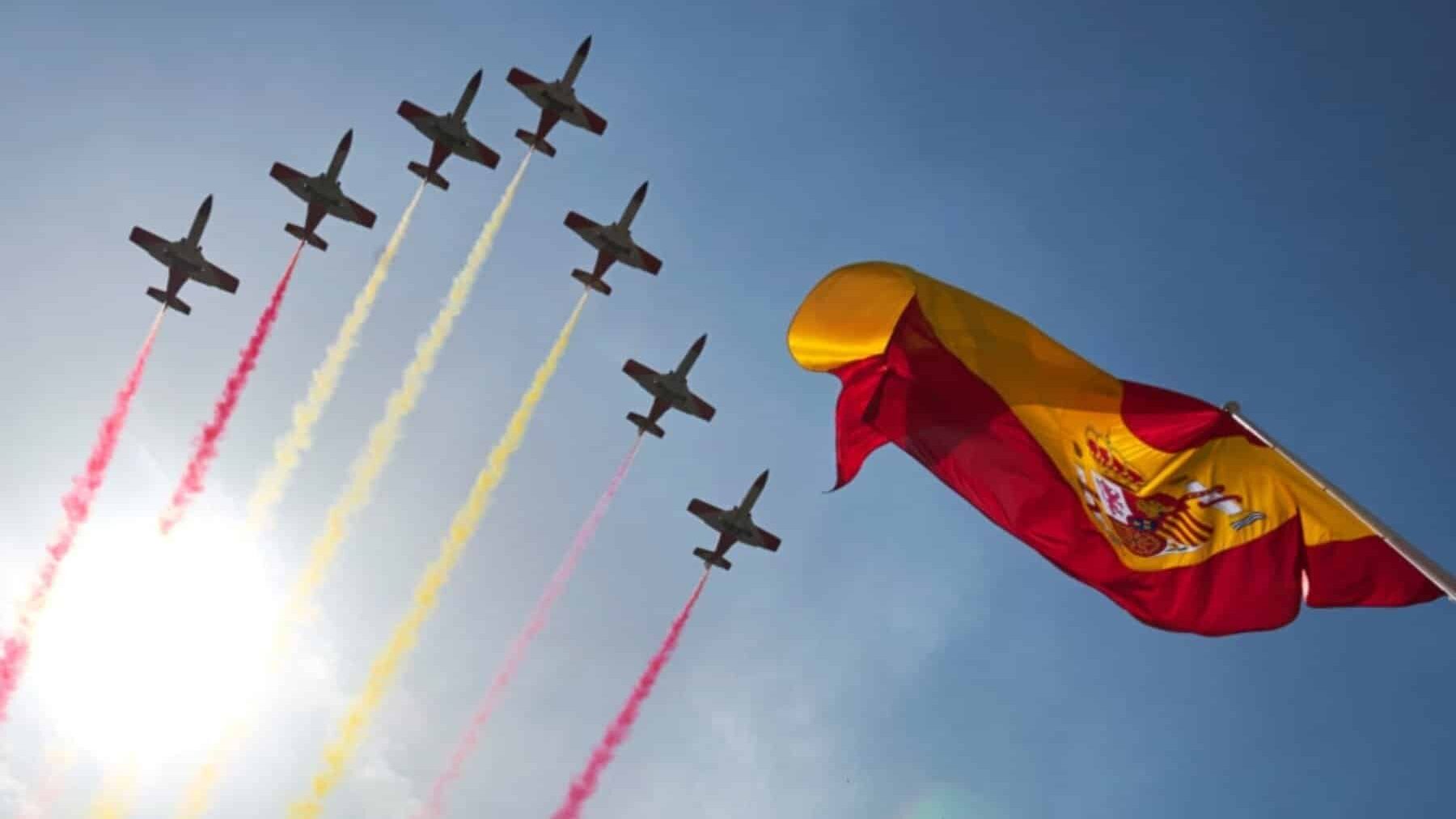 The National Day of Spain (Dia de España), is a national holiday held on October 12. This national holiday commemorates the exact date when Christopher Columbus first set foot in the Americas, because of the worldwide affect of this event, October 12 is celebrated in several countries! Being the capital of Spain, Madrid is the place to be every year on October 12. Why? Read more about it in our article!
Where: Madrid
When: 12 October
7. Estampa Contemporary Art Fair
---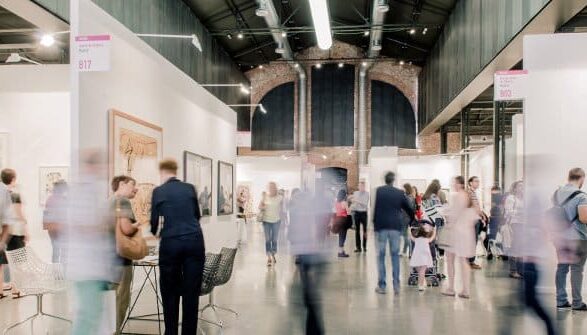 This October will mark the 30th edition of the Estampa Contemporary Art Fair. the art fair will have several currated sections that will unite more that 80 international and national galleries. In addition to their art, contributors will be able to participate in forums, debates and other unique activities. This event is one of the biggest events in the art market, so if you are an art lover you can't miss it!
Where: Feria de Madrid
When: 13-16 October
8. Picasso and Chanel
---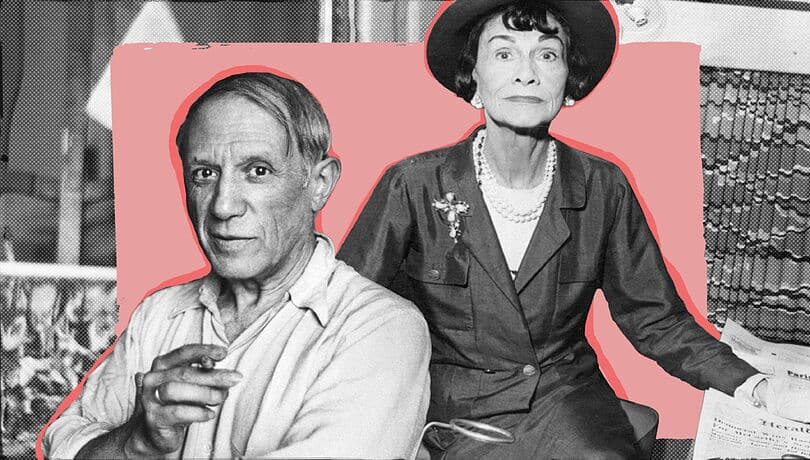 Famous artist Pabo Picasso and designer Gabrielle Chanel were close friends and even worked together on a few projects back in their day. The newest exhibition at the Museo Thyssen, called Picasso and Chanel, is dedicated to exploring the relationship between Picasso and Chanel and how their work impacted the world!
Where: Museo Nacional Thyssen-Bornemisza
When: 11 October – 15 January
9. Swedish House Mafia
---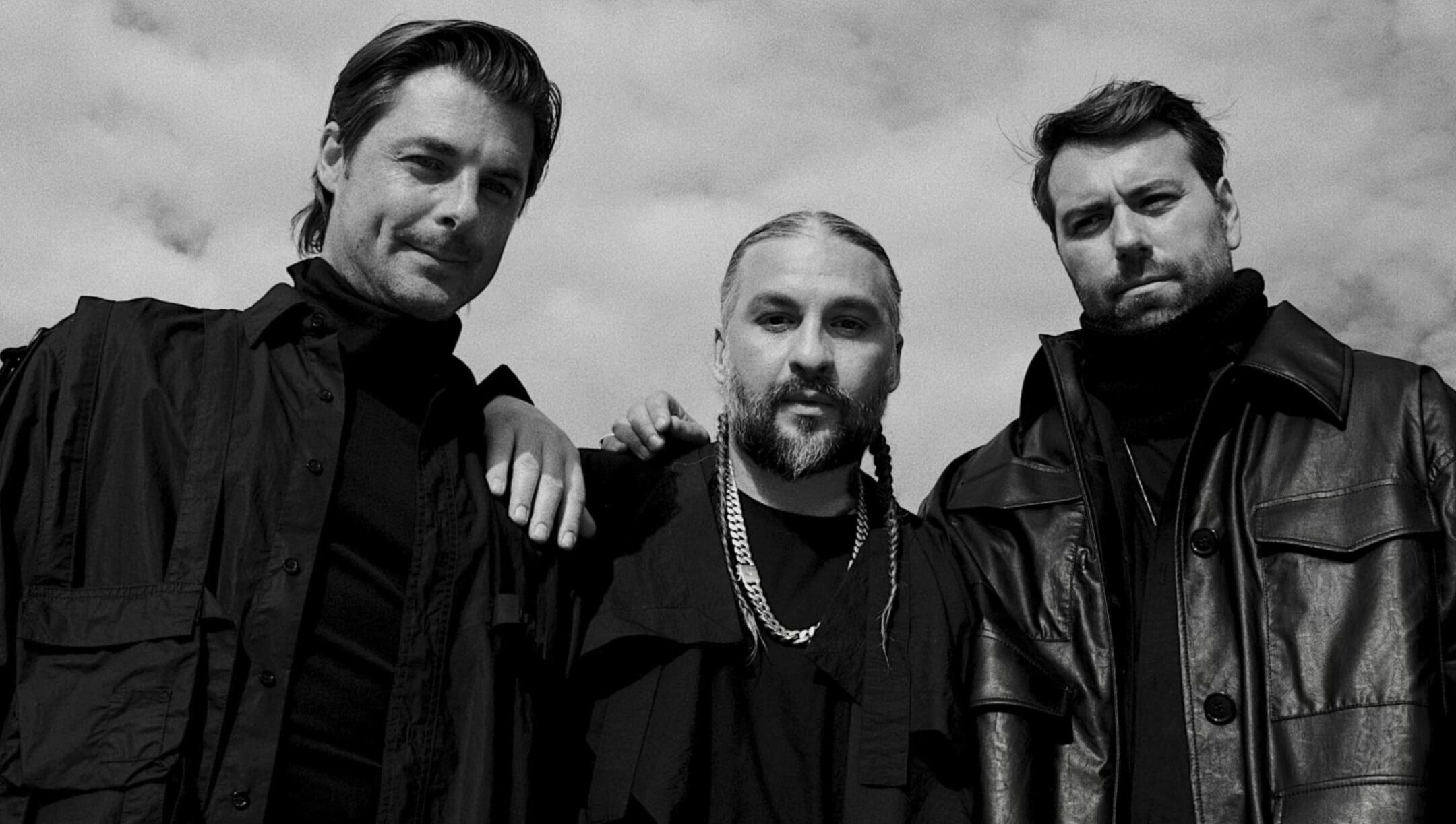 The Swedish House Mafia comes to Madrid! Swedish House Mafia is a house music group consisting of DJs and producers Axwell, Steve Angello and Sebastian Ingrosso. The group is reuniting to perform music on their limited worldwide tour, so if you want to see these incredible DJs together once again, now if your chance!
Where: Feira de Madrid
When: 14 October
10. Real Madrid – FC Barcelona
---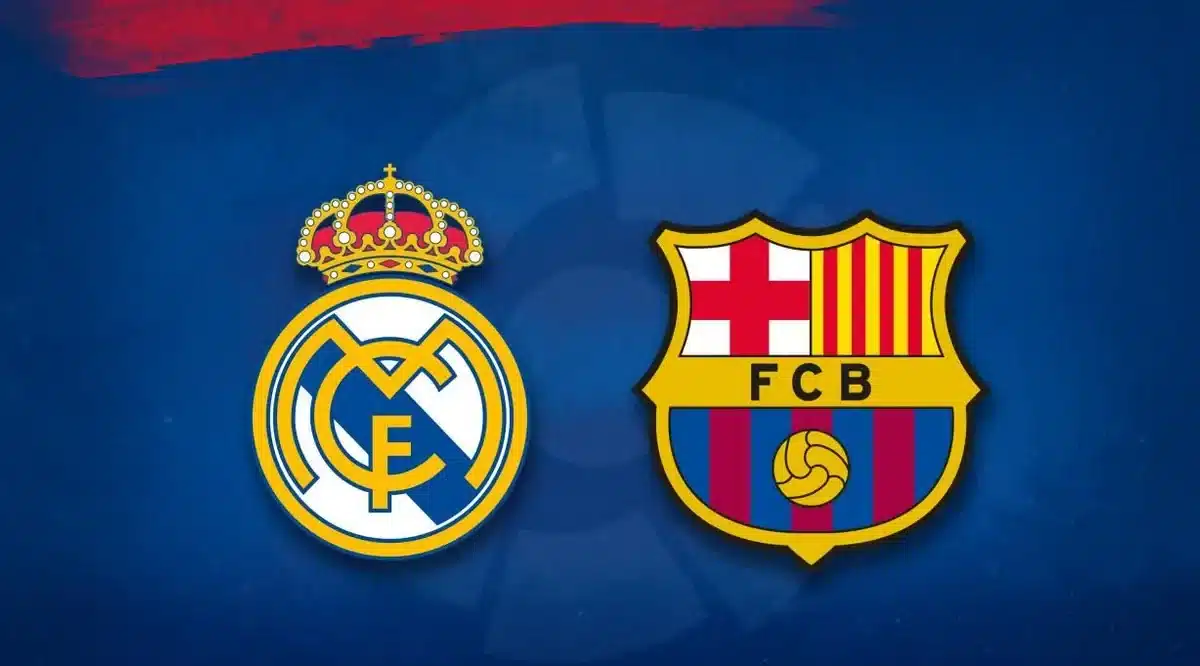 The Clásico is back! One of the most exciting matches of Spain will take place on the 16th of October in Madrid. Make sure you watch the game and support your favourite team in this historic match!
Where: Santiago Bernabéu Stadium
When: 16 October
11. Suma Flamenca 2022
---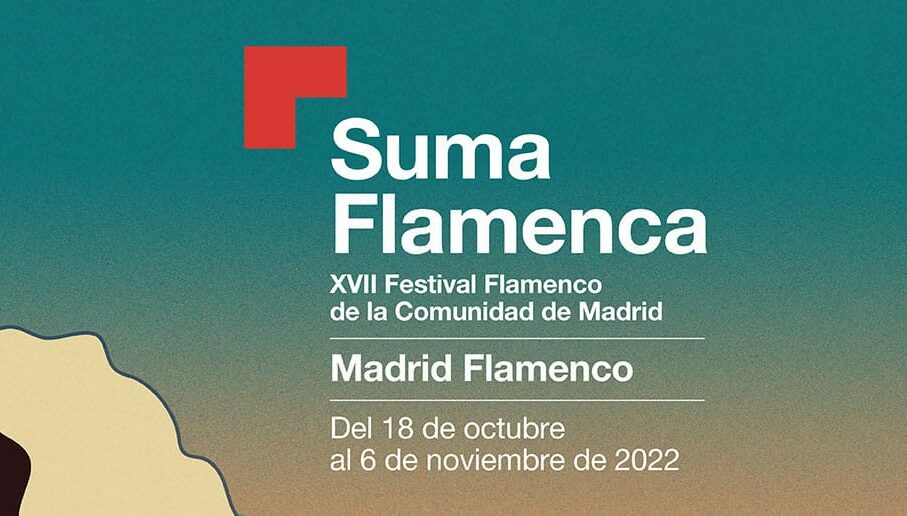 This year will be the 17th edition of the Suma Flamenca festival. Which, like every year, will include the representation of numerous shows featuring leading figures in flamenco today! Madrid Flamenco is a meeting place for flamenco artists from Spain as well as artists from all around the world, whose goals are to expand Flamenco's reach across the word. A must visit while you are in Madrid!
Where: Teatros del Canal and several scenic spaces in the Madrid
When: 18 October – 6 November
12. Made by Women International Film Festival
---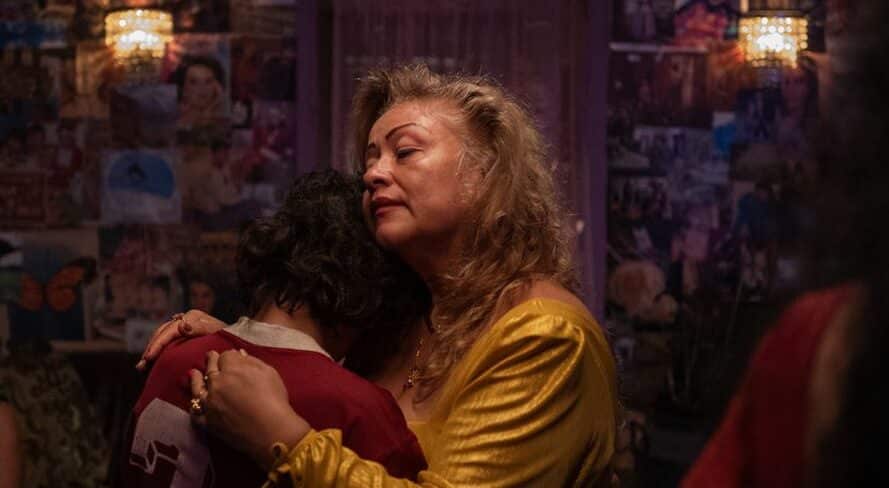 The 5th edition of Madrid Films by Women Festival will take place in Madrid from 25 October to 6 November 2022 in a mixed format with a wide variety of national and international feature films. In 2022, the Netherlands will be given particular attention, with focuses on the talent and work of Dutch female directors, bringing their vision of the world to Spanish audiences.
Where: 22 venues, online at Filmin and on television at 8madrid TV
When: 25 October – 6 November
13. Tapapiés Festival Multicultural de Tapas y Música en Lavapiés
---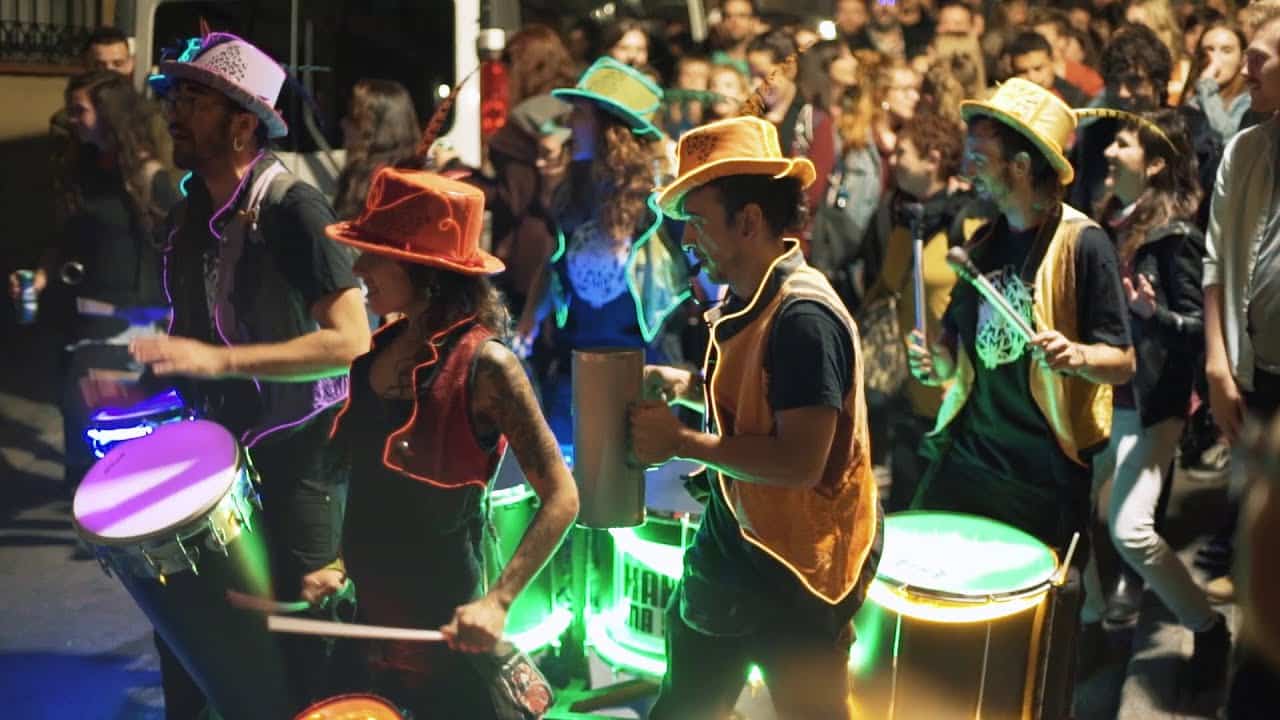 This October will be the 12th edition of the Tapapiés, the Multicultural Tapas and Music Route. Over 100 bars and restaurants located in Lavapiés will participate with diverse culinary proposals to surprise those who come to sample them. This 10 day festival will also include concerts, street parades and street parties!
Where: Lavapiés
When: 20-30 October
14. Enjoy the Parks Changing Colours
---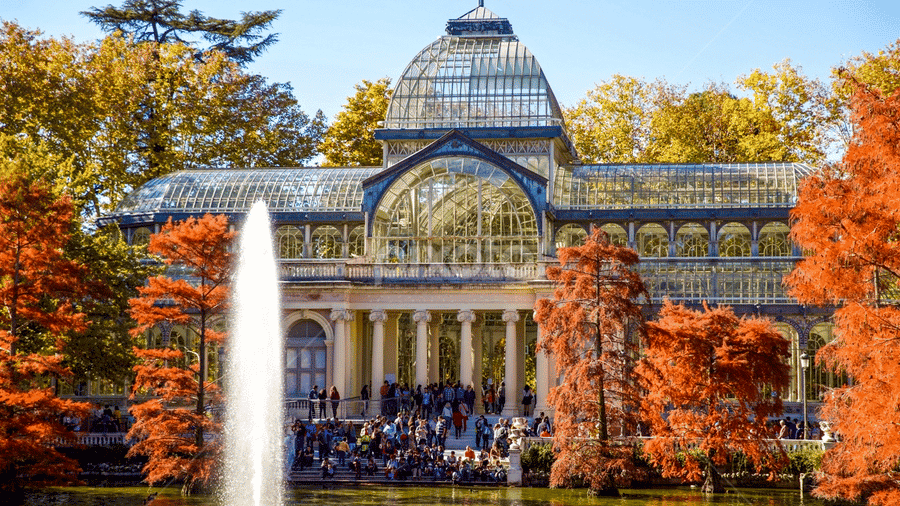 The weather is still nice in Madrid so you can still enjoy all the beautiful parks in Madrid! At the end of October the leaves will turn into different shades of brown which creates such a lovely ambience. But what are the best parks to visit? Read more about it in our blog about parks and gardens!
Where: Madrid
When: the whole month!
---