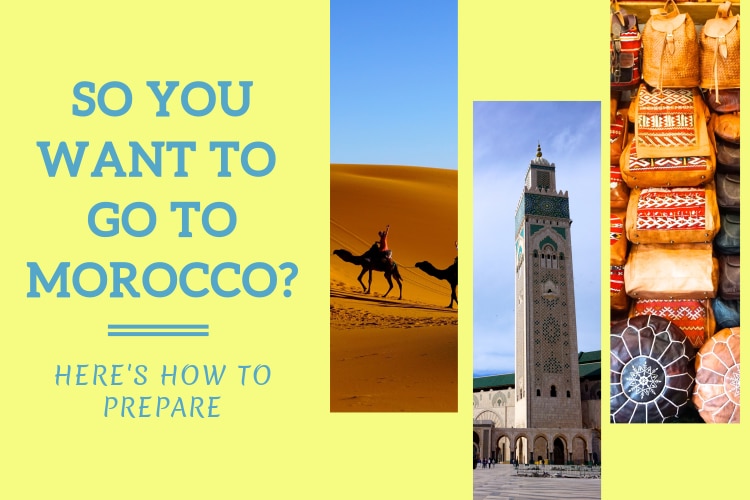 So you're thinking of travelling to Morocco? You want to explore the colourful bazaars in Fez, wander through the halls of the palace in Marrakesh, taste the rich flavours of Moroccan cuisine and feel the sands of the Sahara beneath your feet? Well before you can enjoy the many splendours of Morocco there are a few things you'll need to do to prepare yourself. The more you prep, the more you'll enjoy! We're no strangers to Morocco and that's exactly why we're sharing our best advice with you! So check out this helpful list below and get ready for a trip of a lifetime!
Study Up
---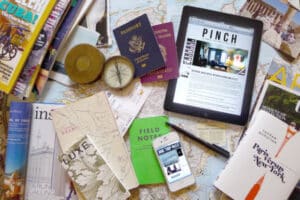 Morocco is a whole different world, with its different languages, currency, customs and religion! Anyone travelling to Morocco should always do some research beforehand to make sure that they enjoy the most authentic experience as possible. From visas and currency exchanges to respecting cultural differences, there's a lot to keep in mind! Start your research now by reading Everything you Need to Know About Morocco, an article written by our most experienced Morocco travellers!
Know the Sites
---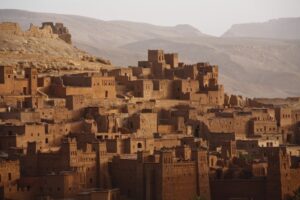 From the lush, mountainous landscapes in the north, to the dry, sandy dunes of the Sahara in the south, it's hard to believe it's all the same country! There's just so many amazing sites to see! The problem is, some of it can be quite hard to get to, especially the breathtaking natural wonders scattered around the country. Make sure that you plan your trip well and map out each stop, knowing what modes of transport you'll need to get there so that you can make the most efficient use of your time.
Pack Smart
---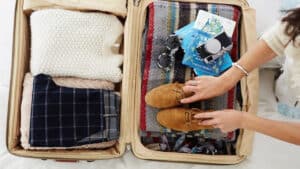 Where you're going, and the type of transport and accommodation you'll be choosing will dictate exactly what you should be packing! At first you might only be thinking about all the gorgeous selfies you'll take at the palace in Marrakesh, but the truth is, in Morocco, comfort always wins! Aside from clothing, there are some absolute must-brings that might not come to mind at first. So take a look at our Ultimate Morocco Packing List before you fill your suitcase!
Learn the Menu
---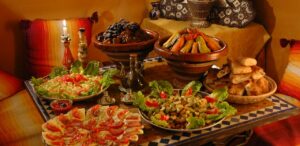 Why travel all the way to Northern Africa just to eat a burger? Morocco is home to some fabulous food, a lot of which you simply won't find anywhere else. They're famous for their spices and their method of slow cooking in tagines. So why not ready yourself beforehand so you're able to recognise some items on the menu? Ready your appetite and take a look at 8 Moroccan Dishes you have to try!
Share the Adventure
---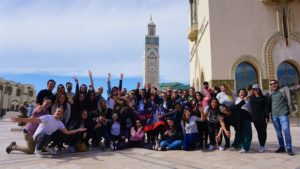 Travelling solo is a life changing experience, but there are just some destinations that are best shared with a group! If you want to get the most out of Morocco, see everything there is to see in a comfortable and secure setting we suggest travelling in groups! Pre-planned adventures are less work and help you to meet some amazing new people while exploring an amazing country with an experienced guide! Morocco is one of favourite places to visit and we travel there several times a year! If you'd like to join us, take a look at our Morocco Travel Schedule for the upcoming semester!
---