Saving Money Has Never Been Easier!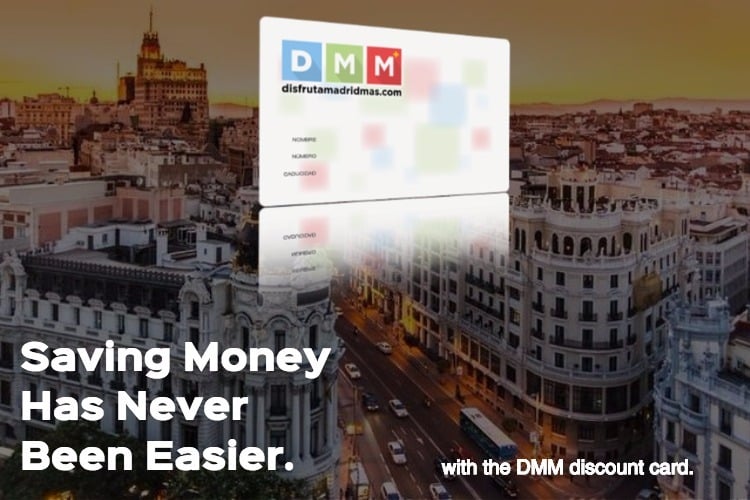 Since 2015, Citylife Madrid has collaborated with Disfruta Madrid Más (DMM) to make your time in Madrid as memorable as possible while giving you the amazing opportunity to save lots of money!
With Disfruta Madrid Más you will now gain access to some of the greatest deals the city has to offer. You will find plenty of discount codes and vouchers that will help you save money on a variety of different products. Whether you're looking for discounts on flights & hotels, a new outfit for a night out, free VIP entries to clubs, a discount on your favorite restaurant, fantastic offers on popular attractions or you simply need to save money on basic daily necessities, you'll find everything you need right here.
Among these savings you will also have access to savings on our popular activities and trips!
Check out all the discounts that are now currently available by clicking here and start enjoying Madrid while saving lots of money!
Hint: Reserve your free Madrid Starter Pack now & pick it up upon arrival!
Don't forget to reserve your free Madrid Starter Pack here, so that you can conveniently pick it up upon your arrival in the city. Once in our office you can take the opportunity to ask us all your questions and to get all the help you may need for free!
Your friendly neighbourhood travel guide,
– Joa