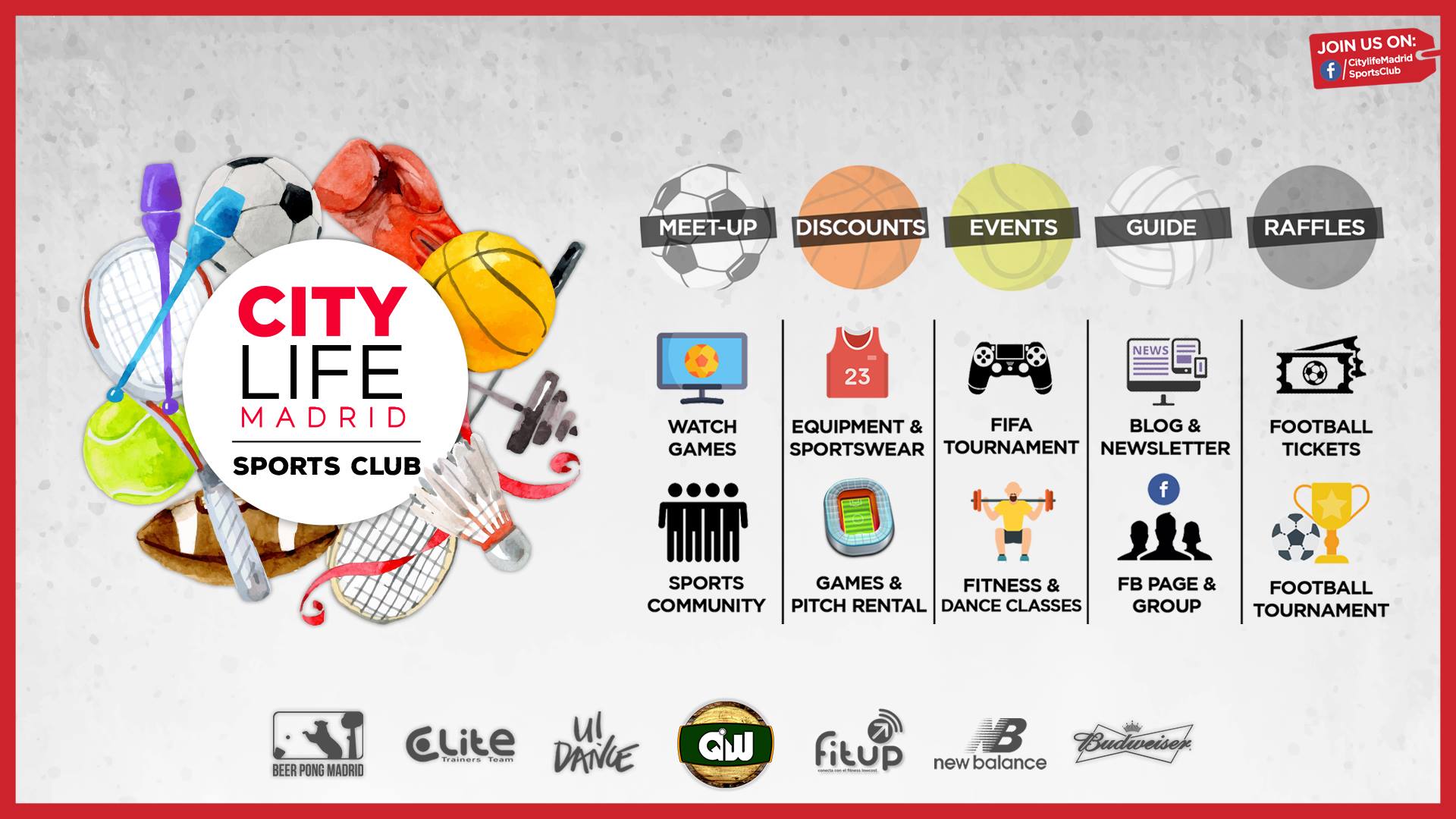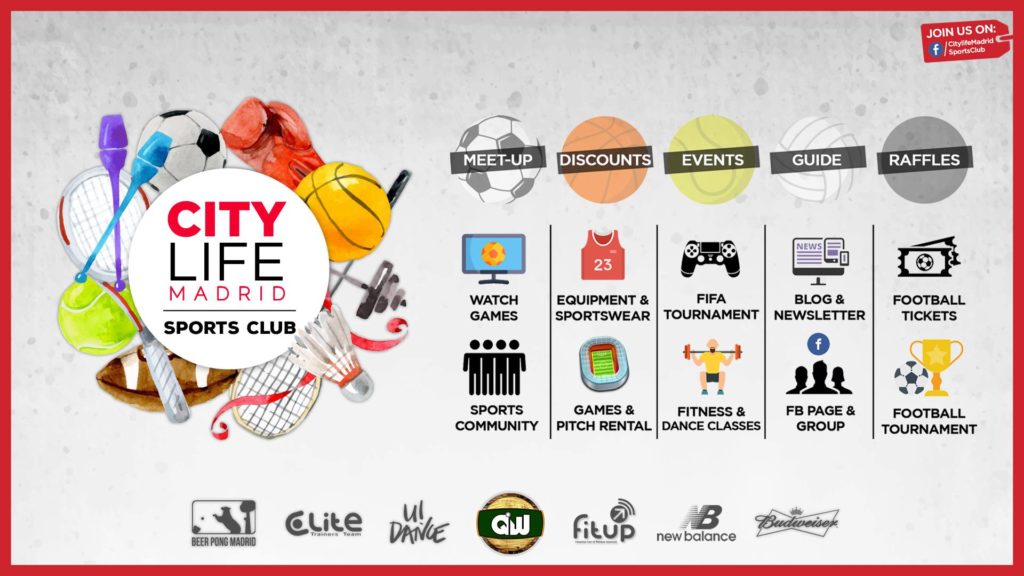 ---
The Citylife Sports Club is where it all happens! By joining the community (for free) you will have access to tons of sport and athletic related activities, meet-ups and events as well as having the opportunity to connect with other athletically-minded people in the city!
Stay up to date via our newsletter on all kinds of events and activities, including the Citylife Running Club, meet-ups for games of any sport, important game viewings, informative articles and even discounts! Or, become a City Card member for free access to fitness and dance classes throughout the city!
---
Get in Shape – Fitness & Dance Classes!
---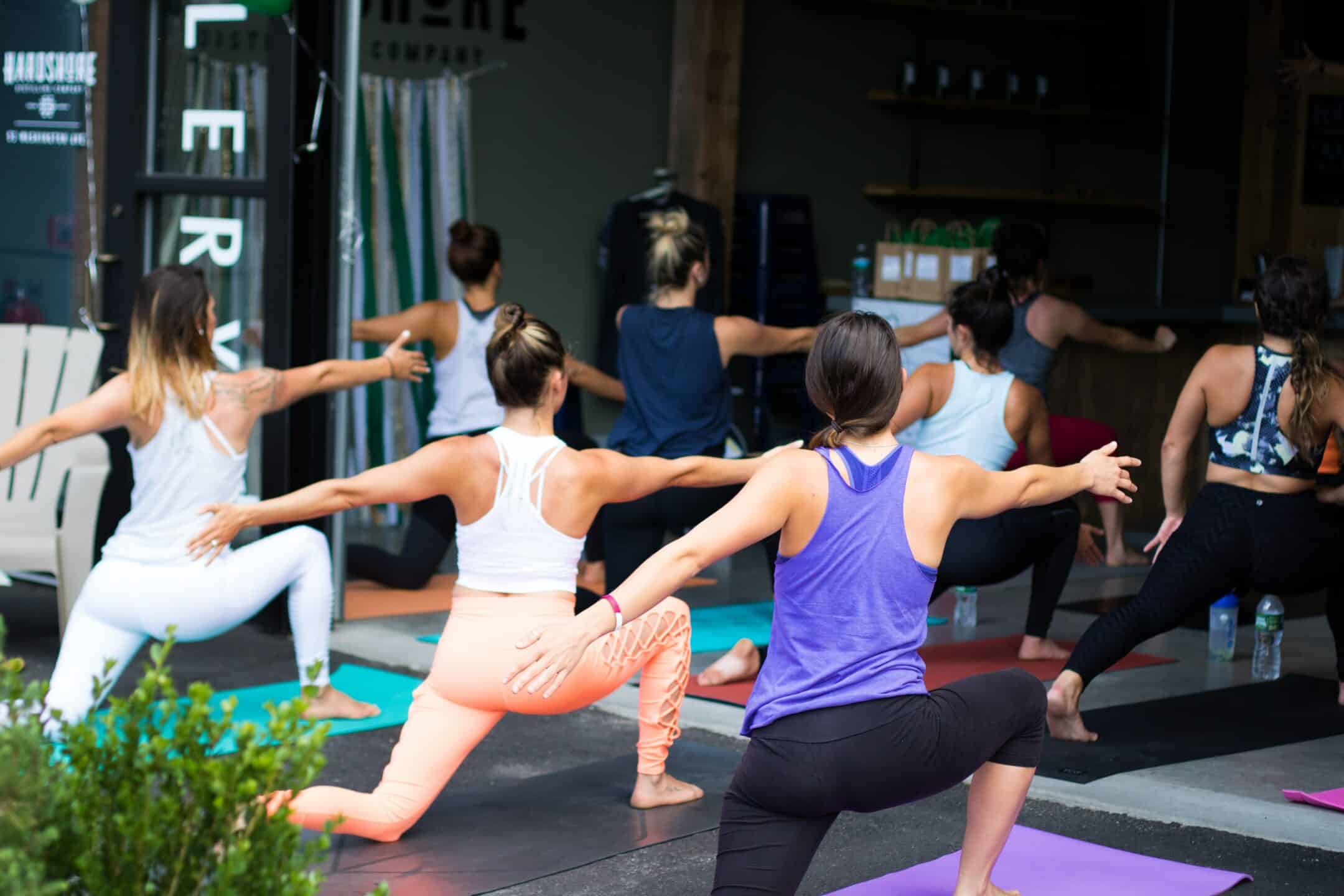 Join our free "Get In Shape Fitness Classes" and participate in an effective, easy-to-follow class to burn calories and stay healthy while you are in Madrid. Are you eager to learn how to dance? Join our free "Let's Dance" courses and learn essential dance steps, in a fun, energetic and sociable environment. The Let's Dance courses are all beginners courses, so beginners and seasoned dancers alike are welcome. Download our schedule here and sign up now!
There is a limit of 3 classes per participant per semester and registration is required. Please make your reservation by sending us an email to [email protected] (Email Subject: Get in Shape – "Indicate the Type of Fitness or Dance class + the respective date"). Registration closes 24h before the actual event!
---
Running Club
---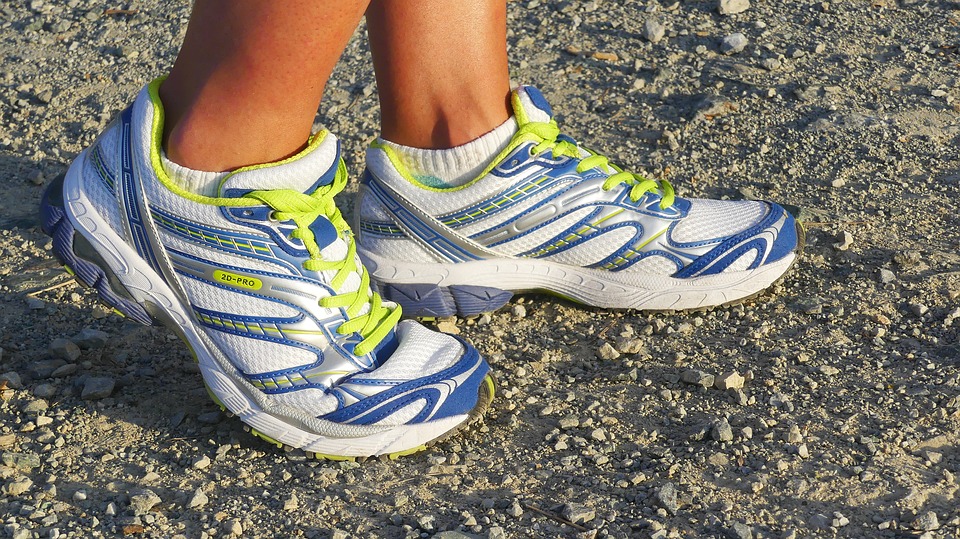 Do you love running with friends? Join our running club and connect with other exercise lovers in Madrid. Meet up with us each second Saturday at Retiro Park for fun and empowering exercise focused on combining endurance, flexibility and strength with motivation and speed.
Other than building stamina and strength, it's important for runners to learn how to prevent injuries, balance and coordination. Improve your technical skills during our Saturday running sessions and become more well-rounded, agile and better prepared for a variety of terrain.
---
Gym Discounts
---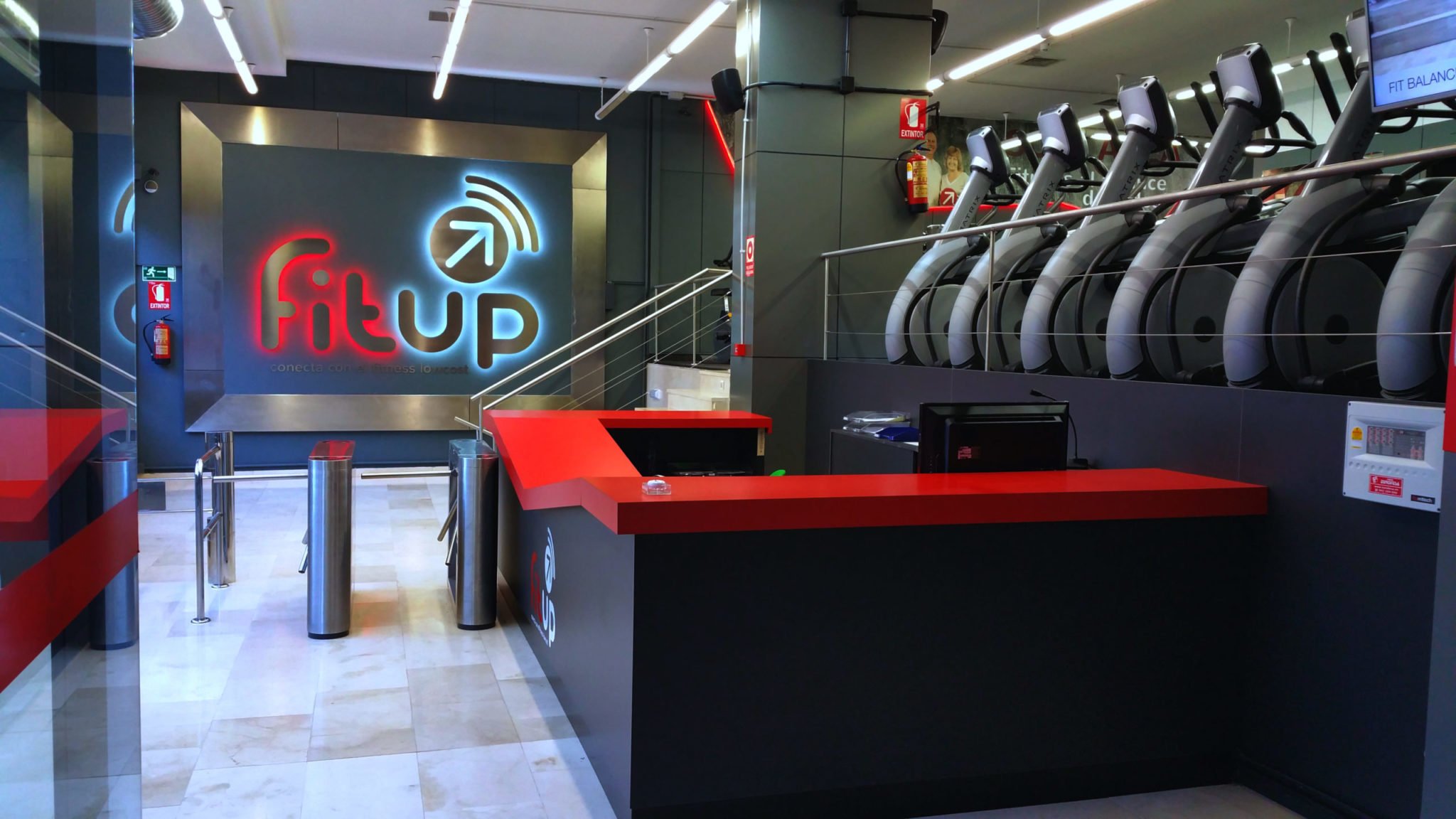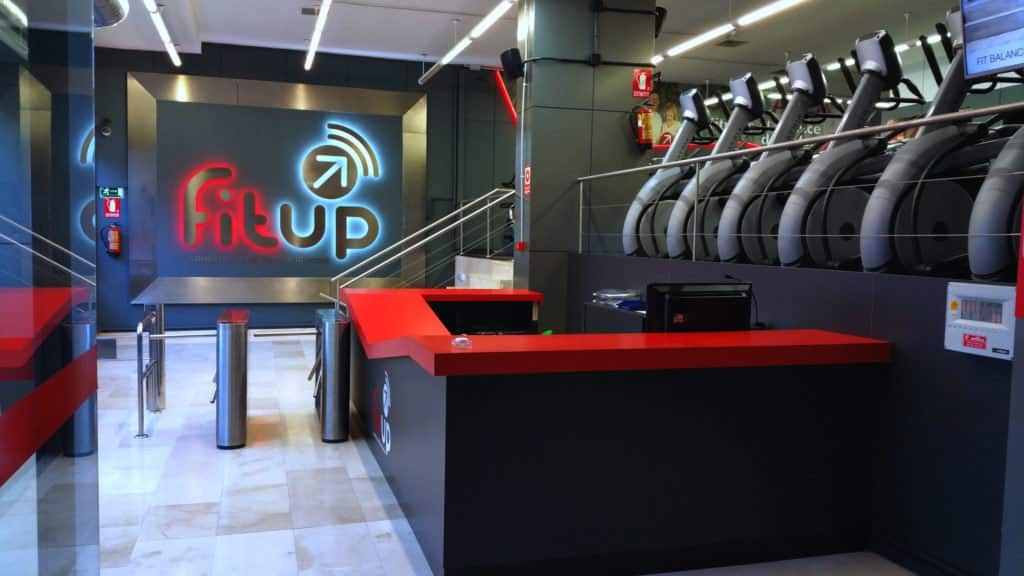 Workout for only 19,90€ per month, saving an amazing 10€ each month at any Fitup Smart & Fitup Shot Urban Gym, Madrid's most popular gym chain amongst international students in the centre. With locations all throughout the city, visitors from all areas of Madrid are free to enjoy cardio training, exercise classes, toning and dynamic circuits at any of Fitup's participating locations.
Whether you prefer working out solo or with groups, Fitup offers a tailored experience based on your personal needs. Take advantage of Fitup's state-of-the-art machinerty or choose to participate in one of their many cycling, cardio-heavy or full-body workout classes. Check here for details!
---
Citylife International Football League
---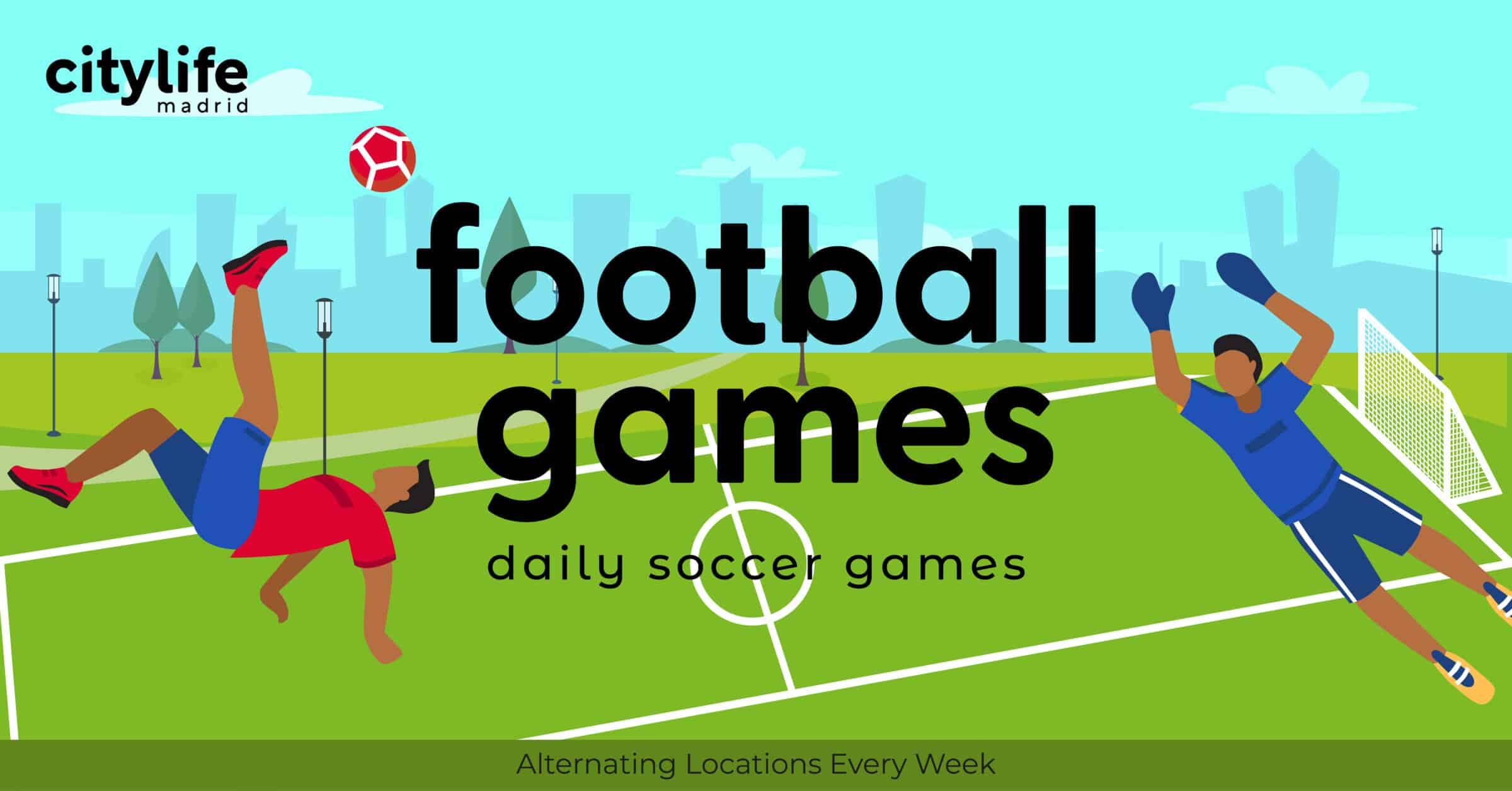 Would you like to play football in the very center of Madrid together with people from all over the world? Join the Citylife International Football League here and connect with other players living in Madrid! With frequent games and meet-ups, you'll find other international players to practice with or play against during your time in Spain.
Not quite ready to commit to a team or practice schedule? Join any of our daily football games at Centro Deportivo Municipal La Chopera! Check here for more information on our meet-ups and instructions on how to join.
---
Our Sports Communities
---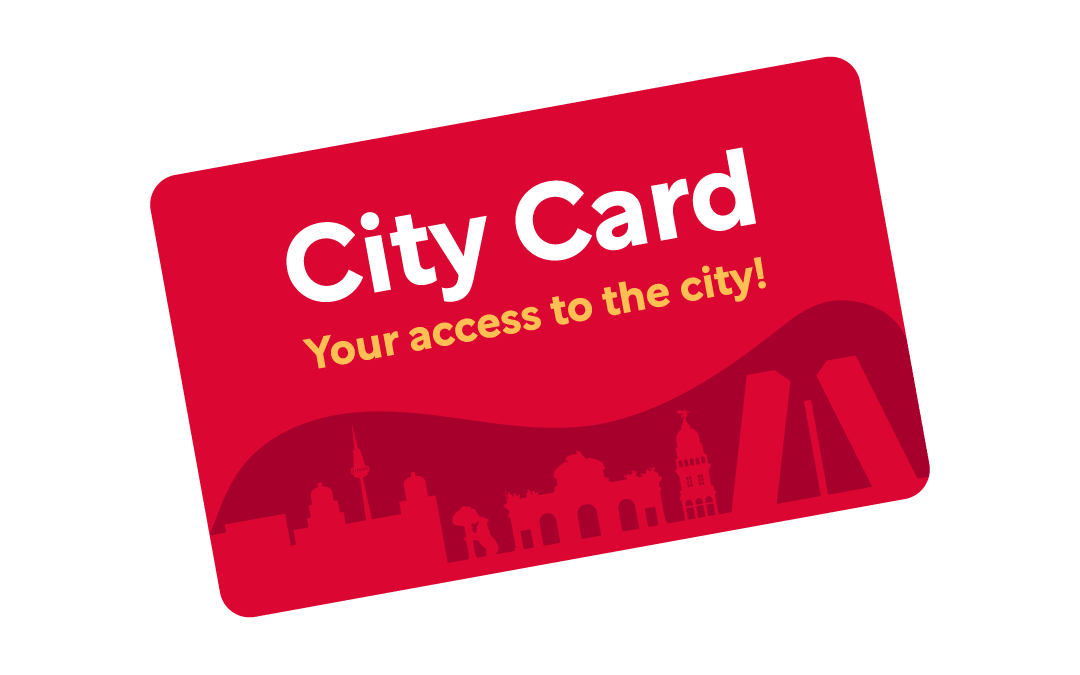 Need an extra push to go for a run, join a team or get to the gym? Join our online sports community or Sports WhatsApp Forum and connect with fellow international sport-lovers in Madrid!
Make sure to stay tuned via our newsletter and check out our blog for more information on Sport Facilities in Madrid. Or, take advantage of our City Card to enjoy free exercise and dance classes around the city and meet fellow athletically-minded internationals!