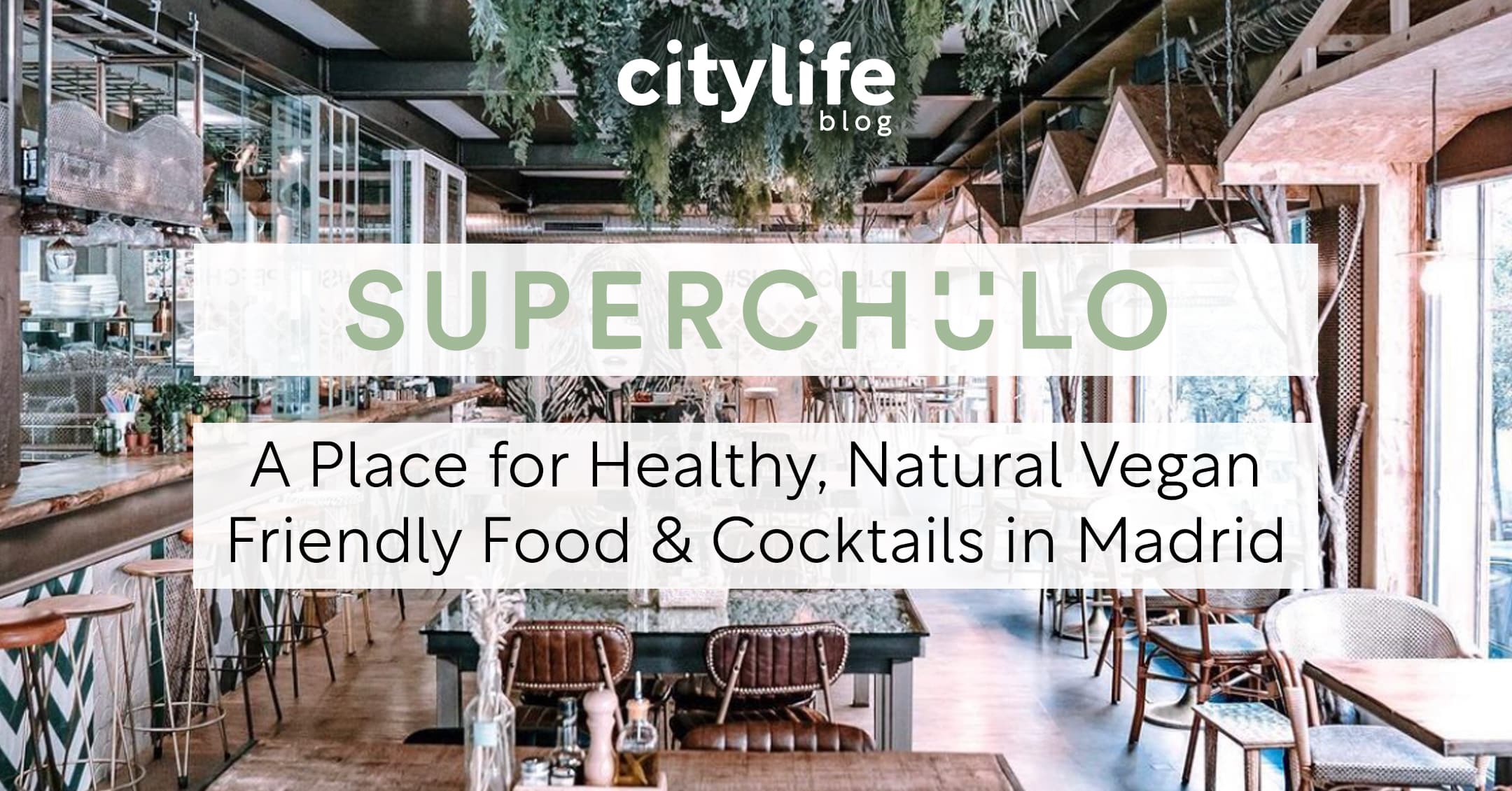 Superchulo is a vibrant restaurant located in the equally vibrant neighbourhood of Malasaña in Madrid! It has quickly become one of the most charismatic and in-demand restaurants in the city due to it's delicious vegan and vegetarian dishes and stylish location. So if you're looking for a fun night out with friends, or a chic spot to have a date, Superchulo is the perfect location!
Don't let your diet preferences affect your social life in Madrid. Fine more incredible Vegan and Vegetarian restaurants in Madrid and make sure you know all the Vegan/Vegetarian friendly tapas Spain offers!
About Superchulo
---
At Superchulo, they count colors, not calories!
Their plant-based and natural kitchen focuses on the origin of the products and their elaboration processes. They strive to create positive dishes that enhance the natural and vivid color of their ingredients. Giving joy to their clients tables by presenting their signature "rainbow" food and drinks.
Superchulo takes pride in being home to some of the healthiest, most delicious and of course, most colourful menu in the city! But they also take pride in having a beautifully, and uniquely decorated space in one of the most desirable neighbourhoods in the Madrid city centre.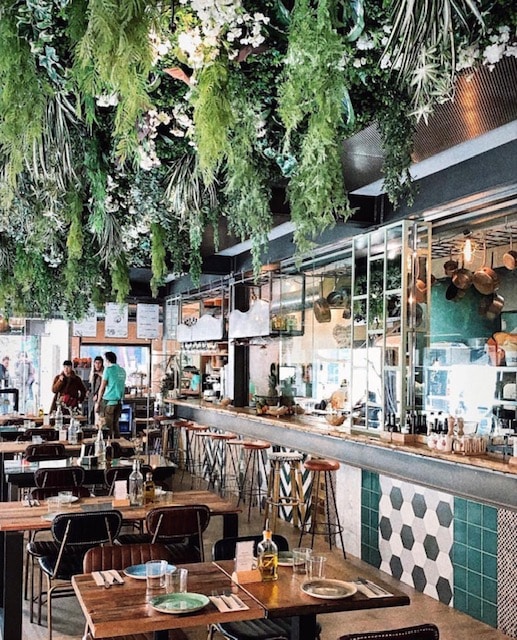 All these factors make Superchulo one of best spots for breakfast, brunch, lunch, dinner or even just for drinks at their eccentric cocktail bar!
Enjoy 2 drinks for the price of 1 when visiting Superchulo with your digital City Card! Order your City Card now and start saving!
---
Visiting Information
---
The restaurant is located on Calle Manuela Malasaña 11 (metro Bilbao) and serves brunch, lunch and dinner everyday of the week. They also serve a very special daily menu from Monday to Friday. You can book or check their schedule through their website or by calling the restaurant at +34 910 232 706.
Events & Groups
---
Superchulo has private lounges and availability for private celebrations and corporate events. You can contact them to organize your private event in a completely personalized way so that you enjoy that special day as much as possible!
---
Cocktails & Food Menu
---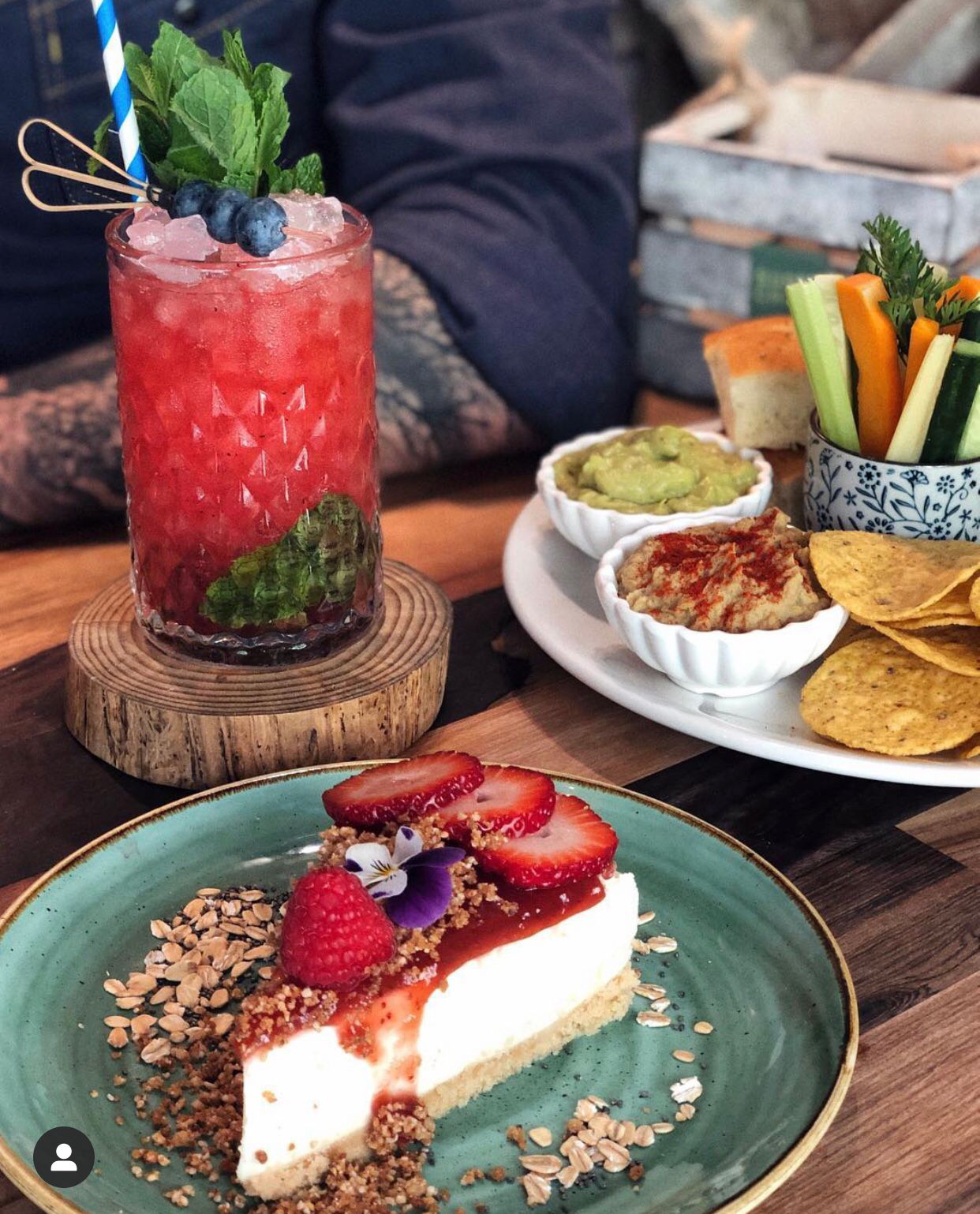 On the Superchulo menu you can find original creations from their kitchen, such as chulapa potatoes or picnic pizzas made in a stone oven, buddha bowls, baos, hamburgers and even a sweet potato stuffed with stew!
They also have colorful brunches available every day, where you can find toasts, fruit smoothies, gratin casseroles and bowls with homemade granola, and delicious sweet options.
Check out their full menu for all the delicious and colourful options!
Enjoy 2×1 Rainbow Drinks & Natural Cocktails at Superchulo
---
As mentioned above, City Card holders get to enjoy a very special offer at Superchulo! Order 2 drinks for the price of 1 by showing your digital City Card before making your order!
---
---