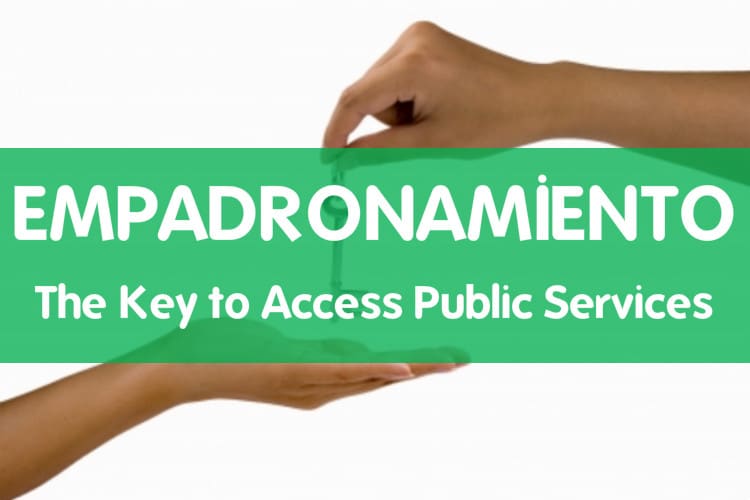 The information below has been collected by the Citylife team via intense research in collaboration with Proyecto Océano, one of Madrid's most known legal associations. Please keep in mind that we are not directly related to any legal or government departments and the information may be subject to change.
[Pincha aquí para la versión española]
The Empadronamiento is an administrative registry that is used by the City Hall to keep the city up to date with who is currently living in the municipality. The registry informs the council of all current inhabitants so they can therefore grant access to community services and also, acts as your proof of residency in the municipality.
By Spanish law, registering to the Empadronamiento is a mandatory requirement for everybody and is essential for anyone wanting to avail of public education or health services. In addition, registration will be essential if you plan on applying for more important documents such as the NIE or the TIE and also certain procedures related to the Alien Act (family reunification, social ties, work reasons etc). There is no charge related to the Empadronamiento.
However, the Empadronamiento does not give you legal status of permanent residency and does not serve the same purpose as the NIE/TIE – these are completely different documents.
Unsure what documents you really need to live, study and/or work legally in Spain? Don't fret, simply read our main article and follow the instructions!
Steps to obtain the registration of residency (Empadronamiento)
Make an appointment with the City Hall of Madrid, you can do this online (at the end of this article you will find a summary of the offices in Madrid, choose the one closest to your house) or by calling the phone number 010.In case you make the appointment online, simply indicate under "Tipo de servicio" the value "Atención a la ciudadanía" and select in the second field "Gestión" the value "Padrón" as well as the office closest to your home.
Prepare your personal documents:
If you are Spanish: DNI or passport
If you are from the European Union, Switzerland, Norway, Iceland or Liechtenstein: Residency card, passport or document of identity from your country of origin
If you are from anywhere else: Residency card or passport.
Prepare the following, required documentation:
Valid rental contract
The last receipt of rent paid (which should consist of information to identify the rental: leaseholder, landlord, property address, date of pay, etc.) or proof of payment of the deposit if you have just signed and still have not made a payment of monthly instalments
Do you still have questions or other legal topics you need answered?
Simply fill out the form below and your query will be sent to us as well as to our friends at Proyecto Océano, one of Madrid's most known legal associations, who are also here to help you out! Please note: By sending the form below, you automatically agree that we can forward your data to Proyecto Océano.