The World Famous Full Moon Party!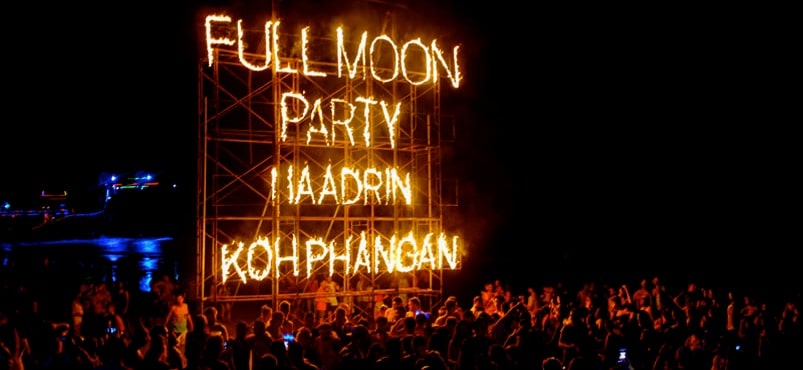 If you are a superstitious person, you may associate the monthly presence of a full moon with heightened spiritual activity, or believe in its ability to predict spooky or unexpected events. What's more, not only does the full moon produce weird behavior; it also serves as the perfect excuse to party! Since the 1980's, Thailand's island of Ko Pha Ngan has boasted crazy parties along the beaches of Haad Rin, which once a month becomes packed with travelers eager to party until the moonlight meets the sunrise. The celebration owes its popularity to a few tourists who realized that the moon-lit white sand beaches of Thailand had amazing party potential. Today, the Full Moon Party attracts tens of thousands of partygoers and provides non-stop entertainment and fun on the crescent-shaped beaches of Haad Rin. Starting at dusk, the event takes off in beachside clubs, where the DJ's blast a variety of music, from reggae to techno to trance and more. At some point in the night the sky explodes into a firework display, and is not fully complete without fire jugglers and other crazy forms of entertainment.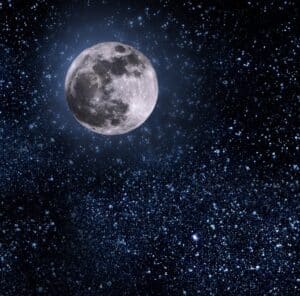 Sure, it's probably a bit unrealistic to get to Thailand in this economy and everything…Which is just one reason why for just 10€ you can join Nightlife Madrid in the spirit of the Full Moon party! To honor the biggest moon in the past 68 years, which will be extra-visible this upcoming weekend of November 12th and 13th, Nightlife Madrid will be hosting a pubcrawl starting at Star Coyote 54 and jumping to some surprise locations around the city before partying till sunrise at JOY! Don't miss the FREE glow sticks, UV paint, LED balloons and more on this wild night!! Get more info & join the event here.
– Marisa