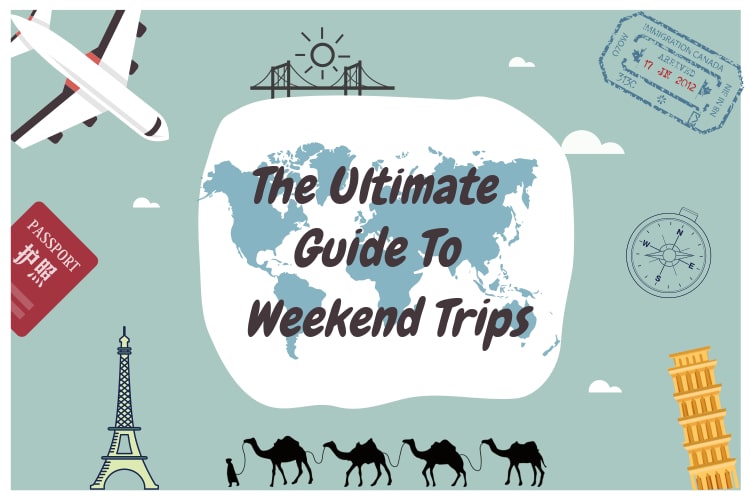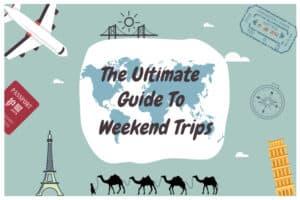 Benefits of Planning Ahead
Studying abroad in Europe will give you the opportunity to explore several countries over the course of just a few months. The cost of air fare (click here to read our travelers guide to booking flights around Europe) from one European country to another is extremely cheap, especially if flights are bought a month or two in advance. In order to ensure that your weekend trip goes smoothly, planning is imperative. Planning is one of the most important factors that must go into a weekend trip (second only to having the time of your life!). Without a proper plan, you'll arrive in a foreign country and have no idea what to do when you get there. With weekend trips, you'll only have two to three days in your designated country. Keeping this in mind, you'll need to know where to stay, what to do, and sometimes where to eat before you arrive. Meticulously planning your trip in advance is much more effort than it first appears, but I promise its will be worth it. Here, I'll give you a step-by-step outline to planning a trip with little time to spare and little money in your bank account. Keep reading to discover how to plan your ultimate weekend trip while abroad!
Head to Step 1 to figure out how to purchase your flight, Step 2 to learn about purchasing accommodation, and Step 3 to figure out what to do when you get there.
Step 1: Deciding Where You Want to Go & Purchasing Your Flight
This probably seems obvious right? However, in my humble opinion, this is the most exciting step. The world is your oyster (and if you're balling on a student budget, then by "the world" I mean most of Europe!).
We implemented a reliable flight booking platform for you, which compares basically all of the available airlines. Use it to compare other offers that you might find on the internet, e.g. the mentioned platforms below. Always be aware that the final fee on most of the platforms below will not be shown till the final moment of booking. Click here to check out the Citylife Trips booking platform now!
Popular pages in Europe are Momondo, Skycanner and Kayak to find the average price of the places that you want to go.  There are many different sites out there for comparing flight prices (i.e. Expedia, Skyscanner, and Hopper), however I have found the first ones to be the quickest, easiest, and, honestly, the superior way to search for flights.
To read more about air fare and the different airlines you can fly with, click here. If you know where you want to go for your weekend trip, then simply type in your starting point, destination, and the days you want to. If you're more flexible about where you want to go, then you're in luck, you will be able to find the cheapest flights across Europe. If the dates you travel and the specific countries you travel to are of no importance to you, then you'll be able to find superb deals on your flights. Despite its inherent cheapness in Europe, your flight will likely be the most expensive thing you spend money on during your weekend trip, so plan this step carefully.
Additional Hints:
Be Flexible: don't be too bogged down about going to a certain country on a specific weekend. If the prices are not within your budget, switch that trip to another weekend.

      If you're flexible about where you go: on Google Flights type in your starting destination and the days you'll be travelling. A map of Europe will appear and you'll be able to see how much it would cost to fly to any of Europe's major airports. Pick the cheapest place on your weekend of choice and go there! This is a great way to explore.
     If you're flexible about when you go: travel on Thursday nights thru Saturday nights or Friday mornings thru Monday mornings. If you don't have class on Friday then you'll be able to fly out Thursday nights to your country of choice and fly back on Saturday nights. By far, Sunday is the most expensive day to fly out of any airport, as airlines know that individuals need to get back home for work or school. I've been able to find flights that are, on average, $50 cheaper by being flexible about my departing and returning dates.

Buy early flights. Don't be afraid to take that 6 am flight in order to save money. Keep in mind that you may have to Uber or taxi to the airport(or the 24h airport express bus), negating the money you saved by taking an earlier flight, as public transit may not be running that early. Click here to read about ways to save money to and from the Madrid Barajas airport!
Don't check luggage!!! Just don't do it! I know it can be extremely difficult to pack all of your things into one bag (which will be your carry-on), but budget airlines raise the prices of tickets astronomically if you need to check a bag. Try to pack clothes that can be easily folded into a small surface area, don't bring your entire makeup set, and ask your friends what they're bringing (if your friend is bringing a hair straightener, then you don't need to!). In other words, think strategically about what to pack, down to every single item.
Stay on "private" or "incognito mode" when you search for flights. If its marked that you consistently look up flights to a specific place on a specific weekend, then the prices may slowly increase for you. Keep incognito mode on to avoid this.
Step 2: Finding Accommodation
  
On a weekend trip abroad there are three main options of accommodation, a hostel, an Airbnb, or a hotel. There are different ways to search for rooms, depending on what type of housing you're searching for. Factors to consider are how many people you're travelling with, how close to the city center you want to be, and how high-quality of a place you're looking for. Please remember to read the reviews for an accommodation when you get close to booking it. Reviews will give you the most accurate view of your chosen accommodation. Outlined below are the three different accommodation options and how to decide which is best for you.
Additional Hints:
1) Hostel – This option is perfect if you're travelling with three or less people and just want to have a good time. Hostels calculate the price of your stay based on the bed, not the entire room. Each individual in your room will pay for their own bed to stay in for the night. Hostels are the cheapest option for smaller groups; prices are between 10€ and 20€. The cheapest hostels will have upwards of 10 people on bunkbeds in them and will house both males and females. There are lockers to stow your things safely, private or shared bathrooms, and common areas to create a feeling of community for those staying at the hostel. A hostel might not be the most aesthetic mode of travel, but if you're an easy going, low maintenance traveler, then staying in a hostel is my recommendation. Furthermore, when you're traveling, the goal is to be in your accommodation as little as possible, making a hostel a great choice. Sites I use to book hostels include the Citylife Trips Booking Platform, Hostel World, Hostels.com, Hostel Bookers and Booking.com!
Pros: cheapest accommodation, meet new friends, fun events to attend (bar crawls, free walking tours around the city, and tours that go to the more remarkable touristy sites), free/low cost breakfasts, close to the city center and sites, support from hostel reception.
Cons: can be noisier, people might wake up earlier than you or come back to the room after you've already gone to sleep, keep in mind you need to be respectful to the other members of your room, tend to be more crowded.
2) Airbnb – Ranking in at the second cheapest option, an Airbnb makes for great accommodation if you have a large group of people. Often when divided out, the rate of staying in an Airbnb is only a few dollars more expensive than a hostel would be (if you have a large group), but you'll have an entire apartment to yourself and your friends. However, if you're traveling with a small group of people, then an Airbnb may not be compatible with your budgets. Cheaper Airbnbs tend to be outside the city centers, so you and your group will end up spending more on public transportation. If you're travelling with a large group and don't mind being outside the city center, then I recommend staying in an Airbnb.
Pros: stay solely with your friends (no strangers in your room), much nicer than hostels, private bathrooms, don't have to worry about waking up strangers in early hours or morning or late at night.
Cons: usually outside city center, slightly more expensive, will not have the support/events that a hostel has, usually no free breakfast.
3) Hotel – You'll find hotels to be the most expensive option for accommodation. Hotels are usually nicer than a hostel and Airbnb and are found within city centers. If you're someone who values privacy while traveling, has the money to spend on a hotel, and feel you're going to be spending a lot of time at your accommodation, then I would recommend this option. However, for the average student who has a slim budget and will be spending little time in their accommodation, I would not recommend staying a hotel. To find hotels, you can use Citylife Trips Booking Platform, Hotels.com, Booking.com, or type in "Hotels near ___" on Google and a map of your city will pop up with available hotels.
Pros: found within city center, very private.
Cons: extremely expensive compared to hostel and Airbnb, will not have support/events that are found at hostel.
4.) Couch Surfing – If you're a solo traveler, couch surfing is a unique way to visit the areas you're traveling to. Couchsurfing.com is a website that creates connections between "hosts," (those who live in the country/city you want to travel to) and travelers. By creating a public profile you can show the countries and cities that you'll be traveling to. If you see profiles of hosts in areas that you're planning on traveling, then you can message them and make accommodations for your stay. Likewise, if a host sees that you'll be traveling to their city, they can message you and offer accommodation. The special thing about couch surfing is that its completely free. The point of couch surfing is to meet locals in the cities you're traveling to, create friendships, and foster and intercultural community. To be safe, if you are planning on accepting or finding an accommodation with couch surfing, be sure to check the reviews of the individual who will be hosting you. Even though couch surfing is free, its polite for the traveler to take the host out for dinner or bring them a small gift to show gratitude. Additionally, plan on spending some time with your host, as that is the main purpose of couch surfing. If you're traveling solo, someone who likes to meet new people, and want to see what life is like for a local in your city of choice, then this choice of accommodation could be perfect for you!
Pros: free, meet local people in the city you're traveling to (it'll be like having your own local guide), best way to see what local life is like, will have support of host while you're traveling.
Cons: sleeping on couch/other accommodation that might not be of the highest quality, need to be vigilant and careful about who you stay with (read reviews of host), keep in mind you should plan on spending some time with your host, typically only for solo travelers (cannot couch surf with large group).
Step 3: What to D

o While You're There
Now that you've got all the big picture details figured out, its time to decide what to do while you're there! This step completely depends on where you decide to visit and what type of activities you're interested in. Do you want to see things in nature? Are you interested in historical sites? Would you prefer to go on a tour of traditional food? The options are endless, and all depend on where you decide to travel. However, the methods that you can use to research what you want to do while you're there are the same, no matter where you go. Outlined below are the three main methods (in order of my favorite method to least favorite) I use to decide what I want to see when I visit a country. As you're going to be short on time (since you only have one weekend to see a whole city), this step is extremely important. If you're traveling with a few friends, be sure to discuss what you want to do when you get there, so you can all agree on a few options. Starting a Google Doc with your friends can be a great way to plan out your options.
Additional Hints:
Method #1:

Google. Simply google "things to do in (

insert your city

)" and Google will give you a million different ideas of what to do while you're there. A link will appear taking you to a map of the city you're going to. All the different tourist sites will pop up on the map, allowing you to see how close or far apart they are from each other as well as an outline of day plans. This method shows you every detail, down to how long it will take to get from site to site. The ranking of each site, based on Google reviews will also be displayed. You cannot book anything from Google, however, you'll be given the right links to discover more about the sites you want to see, whether you need to pay admission, and when they're open.

Method #2:

Airbnb's "Experiences" section. On Airbnb you can also look up ideas of what to do when you reach a certain destination! You can easily book walking or food tours, pub crawls, and day trips using Airbnb. Airbnb also highlights more of the thrills for adventure junkies. Here you can check out skydiving, river rafting in the rapids, and treks through the mountains.

Method #3:

Trip Advisor. On Trip Advisor, you can read what other travelers thought of destinations they've been to. Take advantage of the travelers that have shared their experiences, in order to make your trip as incredible as possible. On Trip Advisor's "Things to Do" section, is where you'll find ideas for activities. However, Trip Advisor also offers advice on what hotels to book, what restaurants to go to, and even helps you find the cheapest flights.
Step 4: Travel and Have Fun!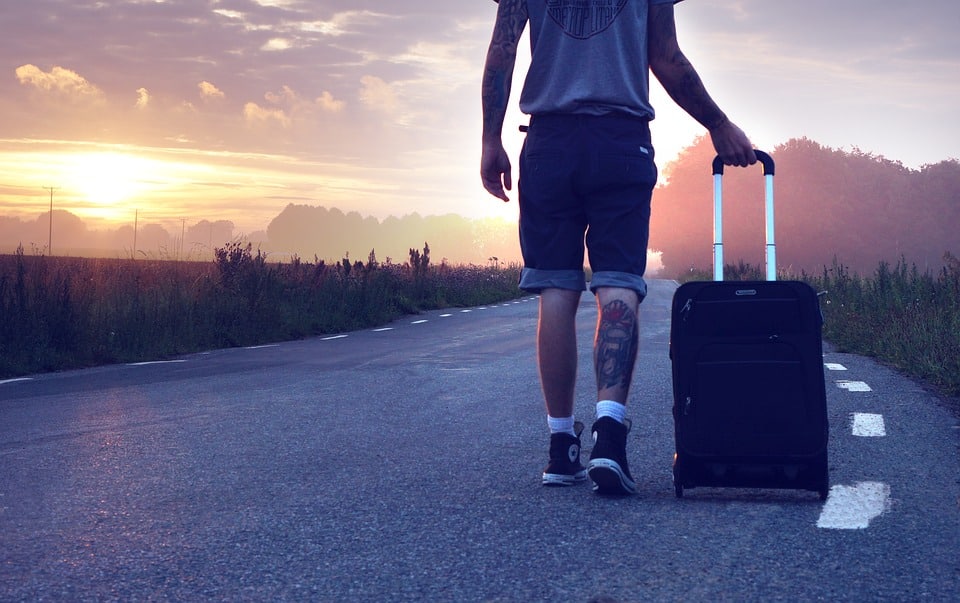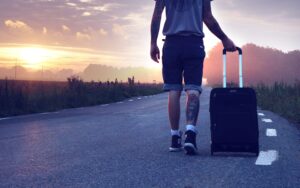 For the final step, travel to your destination and have fun! After all your planning, this step should be the easiest one. Hopefully, this guide will be helpful for you as you plan your weekend trips.
If this all seems a bit too complicated, and you don't want to have to worry about planning every aspect of your trip, then you're in luck! Here at Citylife Madrid, we offer several different excursions across the country of Spain, as well as trips to Portugal, and journeys to Africa. If you're interested in joining us on any of our trips, then just click the previous links to sign up. We take care of all the rest of the details. Enjoy your time studying abroad in Spain, and let us know here at Citylife if you have any questions!
– Grace