As we like to say, Citylife Madrid is run by international people, for international people! Everything we do is because of our hardworking staff who are all ex-erasmus and past international students. But, lets not forget a big part of our company that really makes everything fun, exciting and fresh – our interns! They are just as much a part of our team as the regular staff and we would like you to get to know them! So, Citylife community, meet our wonderful interns!
Pam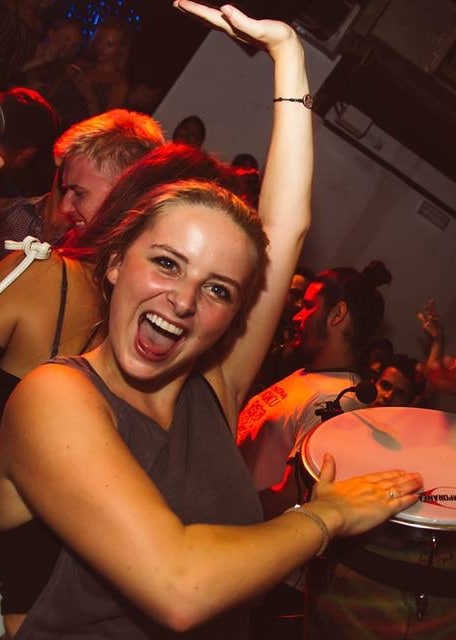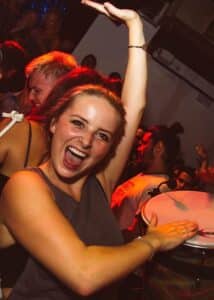 Holaa! My name is Pam Evers and I'm from the Netherlands. I'm studying Media Information and Communication, and I chose to specialize in Creative Marketing and Concepts. Earlier this year I decided I wanted to do my internship abroad, because I really love to travel and Spain has always been one of my favourite countries. However, I had never been to Madrid yet. Via an internship company I eventually found Citylife Madrid. I was really interested in the company because of all the activities and trips that they do and the help they provide to everyone new here. So I signed up and my new life in Madrid began! The past few weeks I've been mainly helping out with costumer service, which is giving people their starter packs (SIM cards, opening banks account, giving out coupons and answering any questions they have). Also I take pictures and help Teddy out at the Meet and Speak event every Thursday! You will find me working hard during Party Animals, (my favourite party in the city, of course) and helping out as a co-ordinator on several trips! I'll be focusing more on Marketing in the next few months, so I am very excited for everything that's still coming my way!
Inga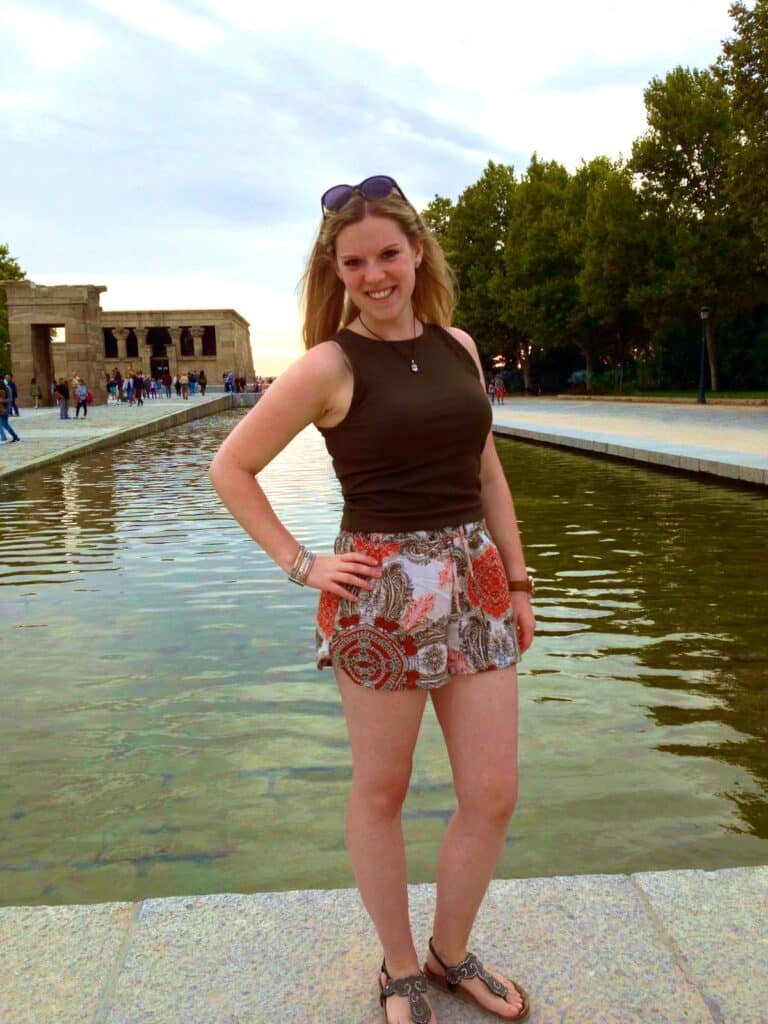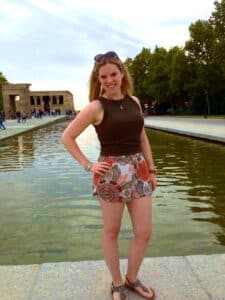 Hi everybody, nice to meet you all :)! My name is Inga and I'm from Münster which is a really nice student city in Germany. In Münster I study Mathematics and Spanish to be a teacher. Because of my Spanish studies I needed to do an internship to improve my language skills. After high school I spent one year in Madrid as an au pair and I fell in love with this wonderful city! That's why I wanted to come back to do my internship here. When I worked as an au pair, at the weekends I travelled a lot with international students. I enjoyed all the trips in Spain and Portugal and I'm really thankful that I met amazing people during the trips. I'm doing my internship in the office of Citylife because I want to help everybody to enjoy the time in Madrid as I did it. Do you need information about transportation card, sim card, Spanish bank account, NIE/TIE, gym or discount card and do you want to book a trip or an activity? I'm the right person for this. Stop by the office, give me your nicest smile as a present and I can help you out 🙂 Also you can meet me every Thursday at the Meet & Speak event and I am looking forward to seeing you there. My next trip with Citylife will go to Barcelona. I hope you have time to enjoy this great trip and we will spend an amazing weekend together which you will never forget 🙂
Senta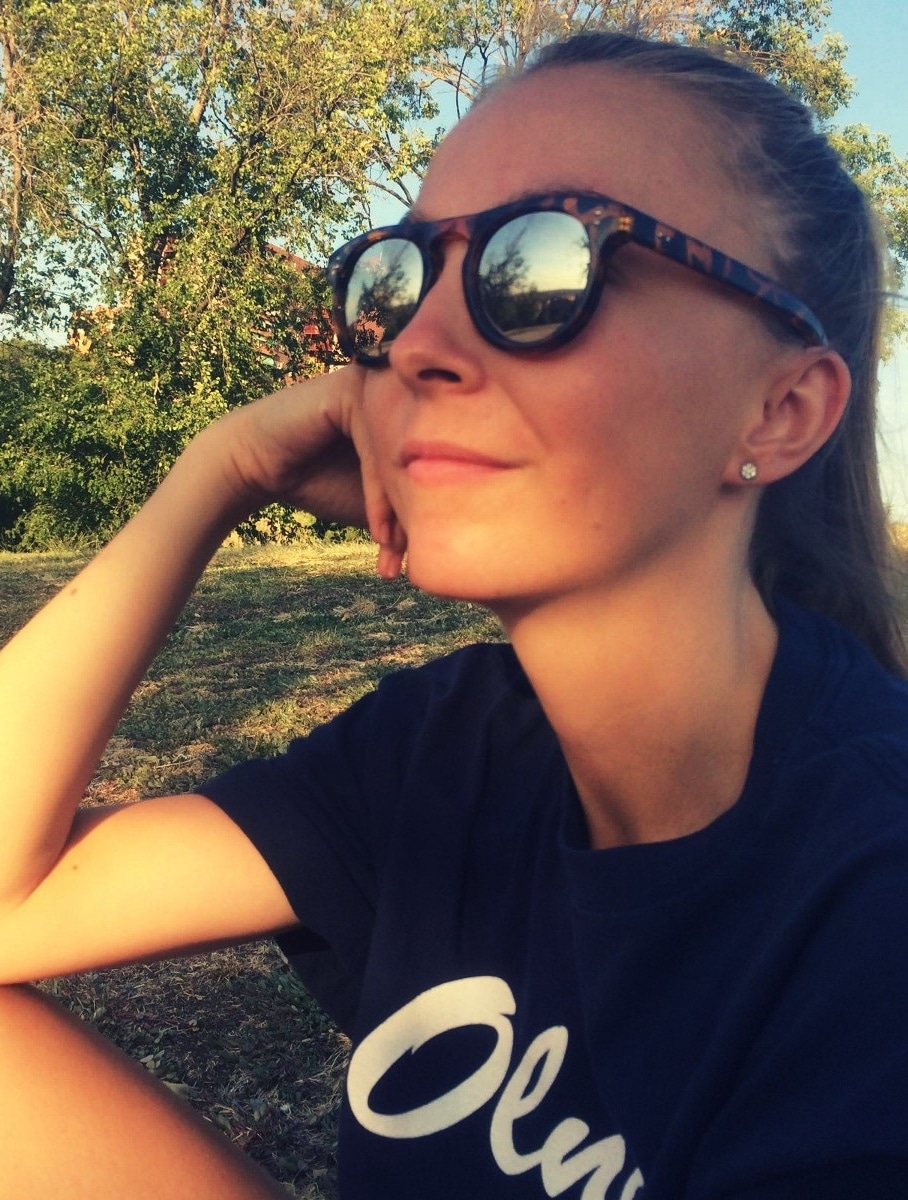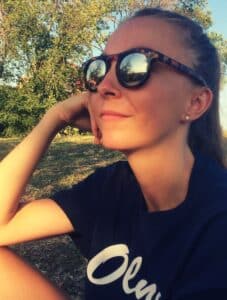 Hey! My name is Senta and I'm a student from Berlin, Germany. For five Months I will be working as an intern at Citylife Madrid! Back at home I study International Business and back home it's typical for everyone to go abroad for work in the 6th semester. For me, the diversity Europe contains is unique and something that never gets boring. I love discovering new spots there and it simply makes me happy to explore it. To immerse into a different culture which stays in contrast to my home and where I can experience another lifestyle, has been my main motivation to come to Spain. I put all my effort into it finding a job here, although I haven't mastered the Spanish language at all. Citylife made it happen and I am very happy about the chance to be part of the team and to discover Madrid at the same time! And so far I haven't been disappointed at all. The whole team welcomed me with open arms and I'm going to help them in a project where I will see how it is to establish and manage a new company. Next to this exciting task I'm helping out in the office, handling different administrative tasks, and on certain events Citylife is offering. I love being here and I looking forward to all the things ahead!
Medea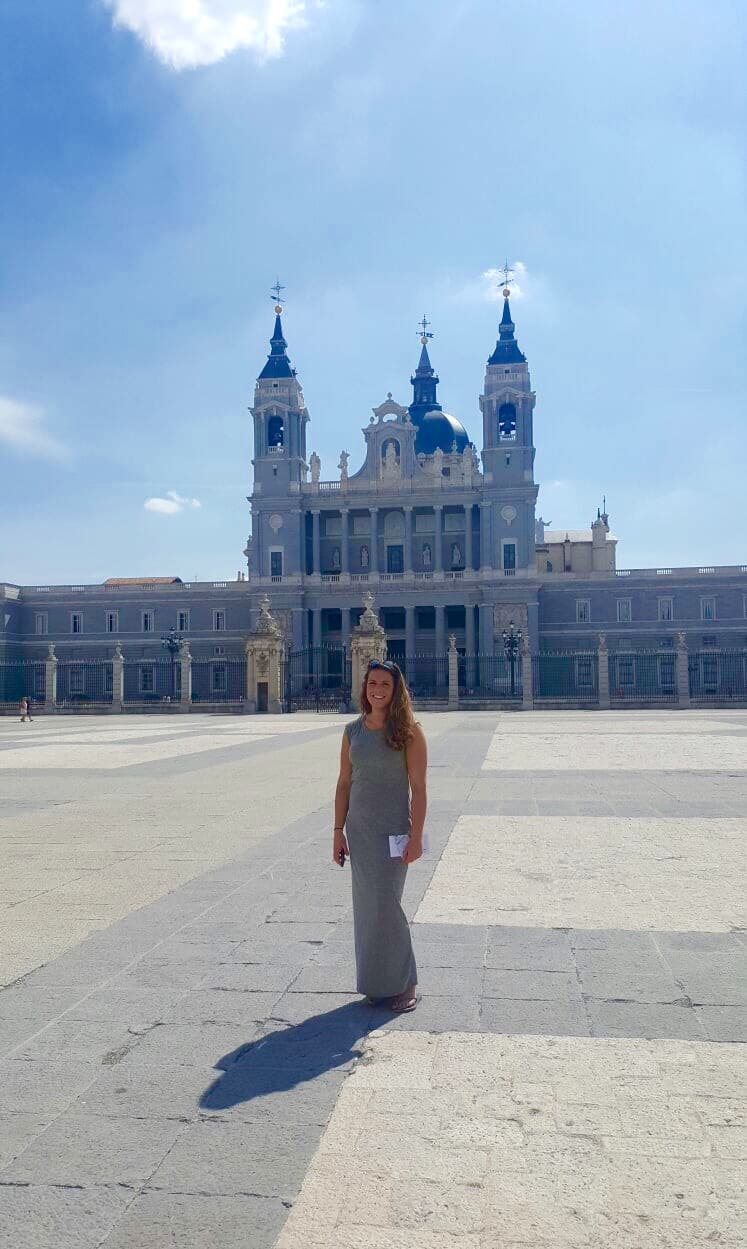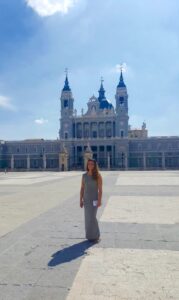 Hi! I am Medea and I am from the Netherlands. I study Business Administration in Maastricht, that is in the South of the Netherlands. It is a really small town, nothing compared to Madrid! I am living here for almost one month now and I really love it! Until now, I do not really miss anything about the Netherlands. Here in Madrid, the weather is better, the food is better.. BUT maybe I miss just one thing: MY BIKE! Typically Dutch, but I love it! Back home, I use that thing literally every day. Now I do not have one anymore and I need to walk everyday haha. I think I will never get used to that.. I fell in love with Spain since the first time I was here when I was little. From that on, I always had the idea to move to Spain! So now I have the opportunity to experience this internship at Citylife Madrid. I am helping students with getting settled and giving them advice of any kind of leisure activities. I  really enjoy helping others to find their way and give them advice. Since I love being social and travelling, working at Citylife Madrid, is in my opinion, the best combination of working and having a great time! You meet many new people and can explore Madrid (and Spain!) at the same time!
Marisa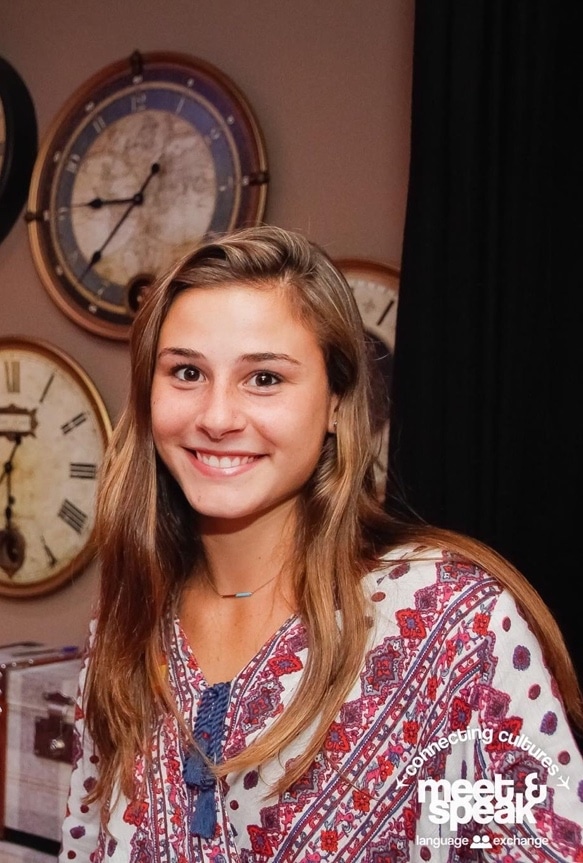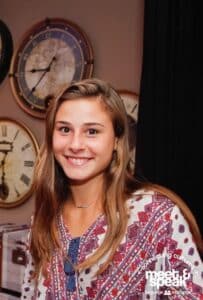 Hi everyone! My name's Marisa – I know, I know, I happen to have Spanish name but believe it or not I'm from the United States (New Jersey to be specific!). Unfortunately I'll only be in Madrid for just over 3 short months to study and live it up, meanwhile dreading December because that means I'll be returning to reality, a.k.a my small American college called Skidmore. I study Psychology and Education and am in my third year. I've been learning Spanish for years and wanted to become more fluent and immerse myself in the vibrant culture, which is perfect because Skidmore has its own personalized program in Spain with professors, classrooms, and all that! The Skidmore in Spain program allowed me to find Citylife, as it has been around for a while and the wonderful staff has many connections to companies and organizations in Madrid! I was intrigued by Citylife's mission and so after reading a few blogs on the website, I decided I wanted to contribute and give back to an organization that prioritizes international students like me! So, coincidentally, blogging and write-ups is what I'll mostly be doing here, and I hope to also enhance my Spanish and make lasting friendships in the office and at the weekly Meet&Speaks! After college I hope to return to Madrid and teach English :).
Emma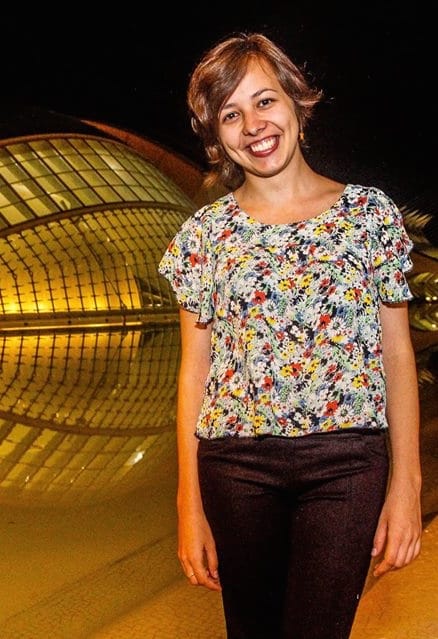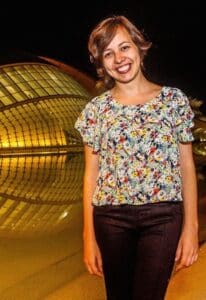 Szia :)! My name is Emma and I am from the famous Transylvania (Romania). Vampires? Siiii 😀 I study European Public Administration in a little city of the heart of Transylvania, called Marosvásárhely (Târgu Mureș). I was already in Madrid two years ago, working as an au pair and I just fell in love with this city and really wanted to come back. So last year when I had the opportunity to choose a destination for my Erasmus internship, I asked Joa if there was any possibility to join the team as an intern and he said "YES" :D! After, I had an interview with Teddy and prepared all my documents for Madrid. This internship was one of my best decision in my life, I met with my new family in Madrid and love to spend time with them, this is the reason that I don't have feel homesick and I feel like at home. At first I applied just two months, to spend my summer holiday here, but now, I am going to stay! What am I doing at Citylife as an intern? Smiling all the time and helping other Erasmus students with getting settled, while improving my Spanish, this is the main reason that I am here. If you need to activate a SIM card, to open a Spanish bank account, information about getting legal, how the health system works or just want to book a trip or a cultural activity to discover Spain, then I am here to help you. Citylife activities are the best option to meet with other people from around the word and to learn about other cultures. Otherwise I am really interested in European Projects, and want to learn as many languages as I can, because there are more work opportunities with it. Outside of the office, I love to dance, this is the reason that I am at every Meet and Dance on Monday to improve my latin dance knowledge!
Justine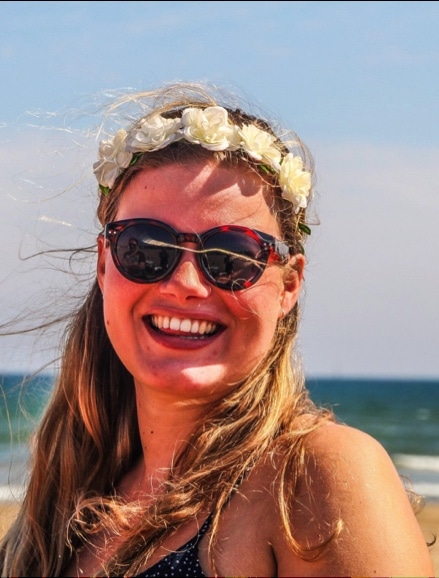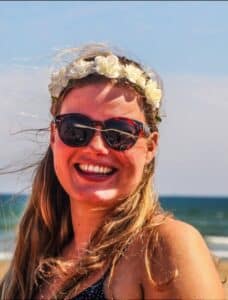 My name is Justine and you have probably seen me in the office or at one of our events. I grew up in a really small town in the Netherlands but for the past 5 years I have been living in Amsterdam. So if you are traveling to the Netherlands and you need any help and/or tips simply let me know! Two years ago I moved to Salamanca for 9 weeks to study Spanish. I had an amazing time and I met amazing people. After that time I realized that I wanted to come back to Spain. In January this year, I came to Madrid to study at Universidad Carlos III, in Getafe. I had such an amazing time, got to know so many people and met my new family here in Madrid. During my exchange semester I got to know Citylife Madrid and I really liked what they are doing. At the end of my semester I applied for an internship. The first of August I started with Citylife. For the past months I have been helping international students to get settled, provide all the information they need, like activating a Spanish sim-card, helping students to find a place to live, to get a public transport-card, and get legal. It is so much fun to get to know so many fun people. Citylife is really divers. Not only do we help out students, we also organize trips and events. I have been to Cuenca during the San Mateo festival and last weekend I went to Valencia. These memories will always stay with me. Hope to meet you all soon on a trip or activity!
– Citylife Intern team!