Sports in Madrid – An overview!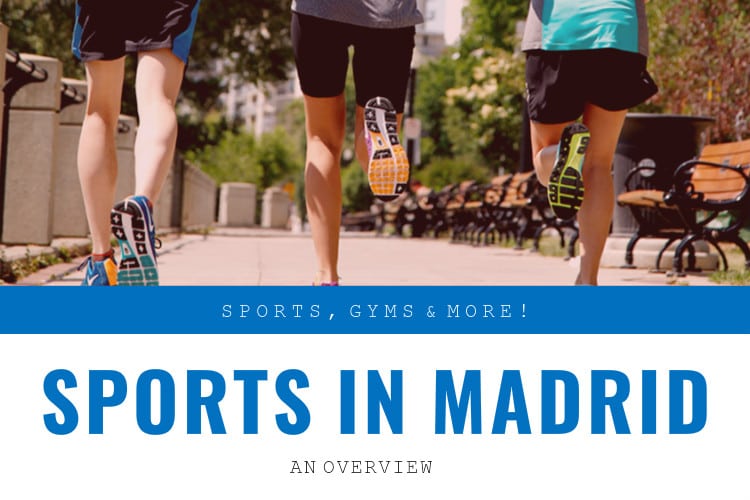 Madrid is a passionate city and fitness culture is no exception! Madrid offers a large amount of sports activities both indoor and outdoor, which you can do on a daily basis or whenever it best fits your schedule. There are hundreds of possibilities in order to stay healthy, happy and full of energy while living in a big party city. Whether you are a newbie or a sports addict, the key to balance crazy parties, the great amount of delicious tapas, sangria, sleepless nights, and keeping fit is easy is to work out! Don't skip your routine during your stay abroad – motivation will get you started and habit is what will keep you going. If you would like to stay updated about soccer teams, football or tennis matches, marathons organized in Madrid, famous sport activities, dance competitions, and much more, check out all our hints and tips below!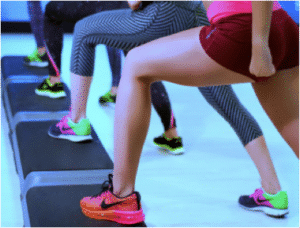 Would you like to go to the gym to do cardio on treadmills, rowing machines, or stair climbers? Or do you prefer weightlifting? You can also go for regular group classes such as spinning, belly core, indoor walking, pilates and more! These classes start in the early mornings and last till the late evening so you can combine them perfectly with your university/work schedule. The gym is a great place to meet new people, to recharge your batteries and stay fit. You might want to check with your university to see if they have free memberships at the on-campus gyms. If not, there are plenty of other gyms all over the city center as well as the suburbs of Madrid. Among the low costs and high quality gyms we recommend FitUp and BasicFit. These are amongst the best gyms with a great variety of workout machines, friendly environment and are easily accessible. For more information check out their webpage:
Want to train like your fitness heroes?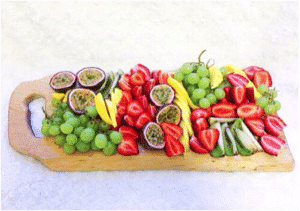 Some of us also struggle when we get to the gym… We arrive with a sport bag and then we get lost because we don't know where to start, how long to work out, or which machines we should choose. In fact, it seems that 8/10 people don't know what exactly they are doing, myself included. Some may be repeating the same exercises for weeks, or be unsure of which routines may be suitable for their bodies. Similarly, don't know how to cool down properly after a work out – stretching before and after an activity is very important. If any of these sounds like you, consider consulting a personal trainer.  He or she can advise you on what to do, concentrate on areas of your choice, and may give some advice on how to train well.  In order to save a lot of money, we found Elite trainers who can advise you not only on problematic areas and increasing your endurance, but also on appropriate nutrition.
Get in Shape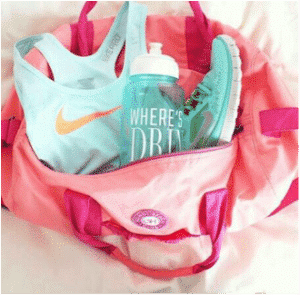 Let me introduce you to our Get in Shape fitness classes. They would be great for you if you would like to try something different in a different environment without any contracts every week. Besides, they may be really fun and you can meet a bunch of new friends. You can go for free to Zumba classes to burn calories in a super efficient and entertaining way. You can join our Aerobox or Fitbalance classes for losing weight and toning your body, or try our spinning classes in order to train your endurance and much more! Get in Shape classes are free with the DMM card.



Do you love running?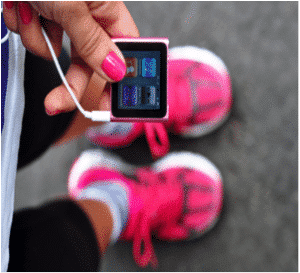 The most famous place in the centre of Madrid where people go jogging is Retiro. Actually, Spaniards run for the whole year long because the winter here is mild. The other famous park for jogging is called Parque del Oeste, which is situated between Moncloa and Ciudad Universitaria. The third park where you could run is called Parque Juan Carlos I, situated close to Barajas. There you can find a lake and creek and it is much less crowded than Retiro. Another possibility is to go jogging to Casa de Campo, where you can find small hills, streams, and a boating lake. You can also consider joining the running club starting in September. If you want more information click here and get in touch with our trainers.
Outdoor sports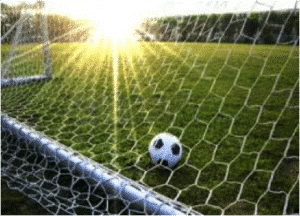 There are a variety of free outdoor activities, which you can try in parque Retiro, Casa del Campo, or in one of the polideportivos all over Madrid. International and Spanish people are creating volleyball groups, football and soccer teams, we organize tennis and padel matches, or there are sport fans looking for friends to go rollerskating with. Athletics and futsal coaches are looking for new members and running clubs are waiting for you to join them.
Hint: Have you heard about the San Silvester run? No? Another reason why you should join  Citylife Madrid – Sports Club to guide you through Madrid sports events and help you to find the best options.
A little tip on saving money at the gym
All of us love discounts and saving our money, right? Check out our offer at FitUp and BasicFit and save up to 35 euros for registration! You can also check out the DMM offers for other sport activities such as hiking and biking in Madrid, discounts to the football mania store and others. To win free gym memberships simply participate in our weekly raffle!
So go out and have fun and keep in shape!
-Zlata