Understanding the Spanish healthcare system or finding the right doctor can be stressful, especially if you do not speak Spanish yet. If you are an international student or expat moving to this beautiful country, make sure to be informed on how the Spanish healthcare system works. To help you familiarize with the Spanish public & private healthcare system, we have created this comprehensive healthcare in Spain guide that will help you navigate the Spanish healthcare system.
---
Below you will find everything you need to know about public and private healthcare in Spain including many helpful hints & tips so you feel safe and can find the right care for you if needed.
If you already have specific questions about the Spanish healthcare system and how it works, then check out the content overview and select the topic you are most interested in. If you're starting fresh and would like to know everything possible about healthcare in Spain, then please continue reading through all our chapters.
1. The Spanish Healthcare System – Public versus Private Healthcare
---
Spain is very proud of its comprehensive & accessible healthcare system. The country offers a high quality healthcare system, guaranteeing universal coverage for all its residents. The healthcare system in Spain is ranked amongst the best in the world and offers both private and public healthcare to its residents.
1.1 The Public Healthcare System in Spain
Spain's public healthcare system is called the "Spanish National Health System" (Sistema Nacional de Salud or SNS). Spain's residents have access to the country's universal healthcare system, resulting in many of its healthcare services being free of charge. The public healthcare system in Spain covers all kinds of healthcare services, including general medicine, family practice, pediatrics, nursing, physical therapy and a range of other specialties. The system consists of healthcare centers known as "Centros de Salud", public hospitals & clinics as well as doctor practices. as we mentioned at the top of this article, the public healthcare system in Spain is great, however as it is the public system the wait times can get quite long. If you have an emergency, we recommend that you head to the nearest public emergency room or "urgencias" to make sure you get the treatment you need.
To find the closest "Centro de Salud" near you, simply check here.
If you would like to have the freedom of choice when it comes to selecting specialists and you do not want to be restricted by long waiting times, then we highly recommend to look for a private health insurance for your time in Spain. In our private health insurance for Spain guide, you can read more about the best options currently available.
---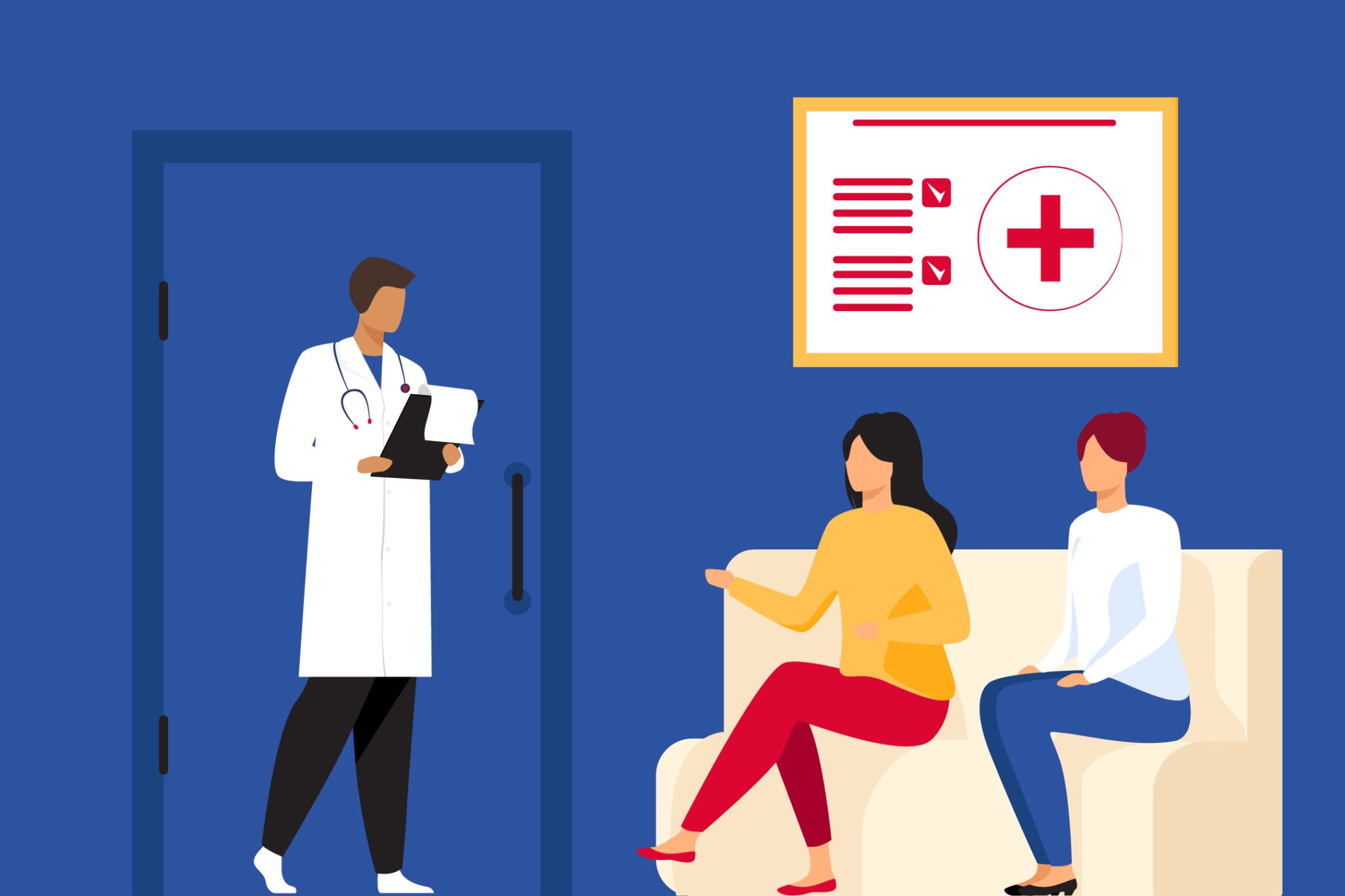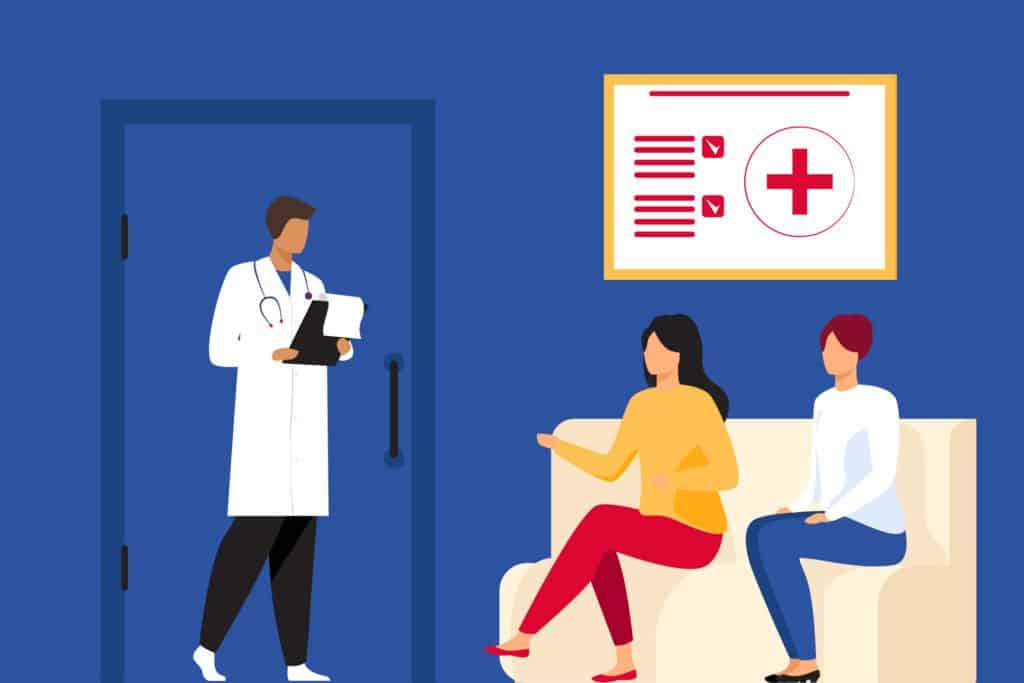 The most important thing to understand before coming to Spain is whether or not you have access to the free Spanish healthcare system or not. The main aspects that will determine this are where you are from and what you will be doing here in Spain.
For example, if you are an expat working legally in Spain (either self-employed or as an employee of a Spanish company), you will have the right to use the public healthcare system. The reason for this being that you will be contributing to the Spanish social security system ("Seguridad Social") through your work. All you'd need to do is make sure to register at the closest "Centro de Salud" to your residence. To register you will need to provide your social security number, passport, the Empadronamiento and your foreign identity number (e.g. your NIE).
If you are a citizen of the European Union, European Economic Area (EEA) or Switzerland you can request what is known as the European Health Insurance Card (EHIC) to gain access to public healthcare in Spain. Please be aware that EHIC is a free card that gives you access to necessary, public healthcare during a temporary stay in Spain. For details on the EHIC card and how to obtain it, please check out our health insurance in Spain guide.
If you are not a citizen the European Union, European Economic Area (EEA) or Switzerland and you will not be working during your time in Spain (i.e. you're an international student), then you will not have access to the public healthcare system in Spain. Keep reading to see what you need to access Spain's private healthcare system.
1.2 The Private Healthcare System in Spain
To get access to the Spanish private healthcare system, you will need to contract private health insurance that covers you throughout your time in Spain. So if you are an international students from outside the European Union, you will need to contract a proper private health insurance so you can start your visa application process. If you are planning on traveling to Spain as a tourist, a travel insurance for Spain will suffice.
In general a private insurance will grant you access to Spain's public & private healthcare system. This means you'll have access to several great benefits like direct access to private specialists and private hospitals with translation services as well as very short waiting times.
Private health insurance for Spain can be contracted online, but as there are so many different providers and offers available, it can be quite complicated to choose the right one. Our guide to best private health insurance in Spain shall help you select the offer that matches your needs and expectations at a fair price.
Our current top recommendations for medical insurance in Spain for international students & expats are Sanitas, ASISA, Adeslas and Axa. All three being specialized in providing private health insurance for internationals moving to Spain at a fair prices. You can ask for a free insurance quote here.
---

---
From this point forward this guide will be talking specifically about healthcare in the city of Madrid. Form private and public hospitals, to English speaking services and where to find them.
2. Hospitals in Madrid – Public vs. Private Hospitals
---
Hopefully, you will not need to worry about visiting any hospitals during your time in Spain. But if the situation arises and you find yourself in need of medical attention, it's important that you know which hospitals you can visit and how the visit will work.
Your decision to visit a public hospital versus a private hospital depends on one thing – the type of insurance you have. Earlier in this article we broke down the difference between public access and private access and these two types of coverage come into play when it's time to visit a doctor. If you have access to the public system then you can make use of the public hospitals and public doctors / healthcare centers, however if your treatment is not an emergency then you will need to get a referral from your general practitioner (médico de cabecera) before you can get treated by a specialist. If you have access to the private system via a private insurance then you can make use of private hospitals and private doctors at no extra cost – so long as your insurance covers the treatment that your interested in.


If you end up at a private hospital without private insurance, then be sure to ask about the treatment costs before agreeing to them – as you will be expected to pay out of pocket. In case of an emergency you can go straight to the emergency section ("Urgencias") of the public hospital closest to your location or call the general emergency number in Spain & Europe (112). This emergency number is free of charge from any cell phone or landline and you should save it into your phone directory right now.
3. Emergency Numbers in Spain and Other Useful Contacts:
---
112 – General emergency number Spain & Europe
092 – Number for the local police in Madrid & SAMUR ambulances
+34 629 823 493 – HM Hospitales Emergency Contact (24/7/365)
901 123 456 – Quirónsalud (24/7/365)
091 – Spanish national police
061 – For an ambulance ("ambulancia")
913 664 616 – On duty pharmacy
---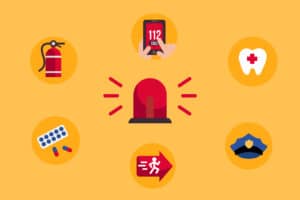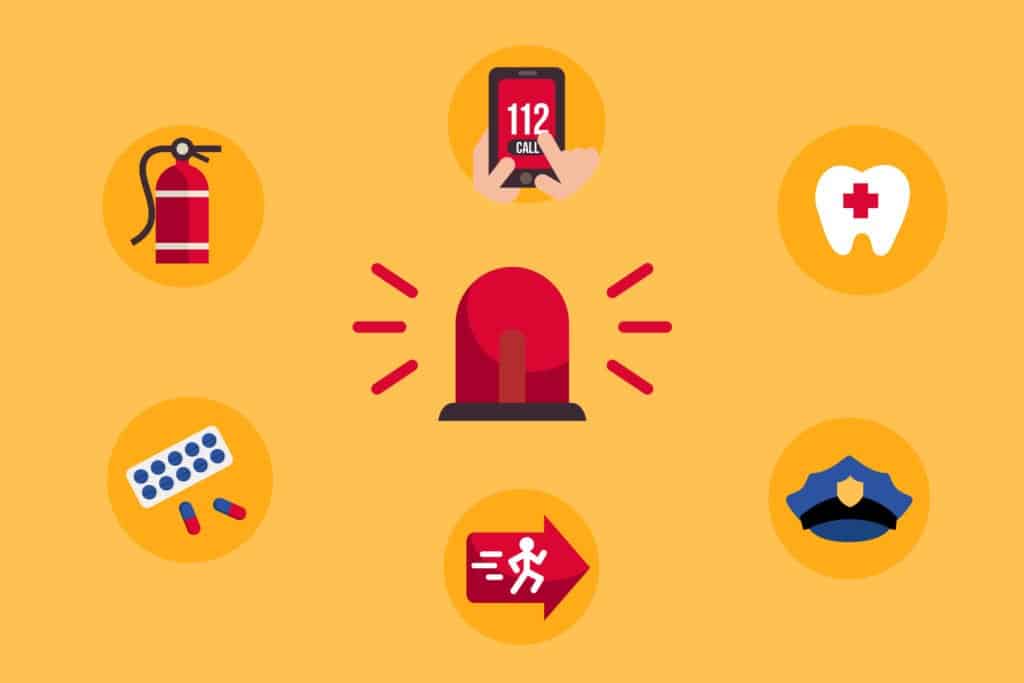 Additionally, we have established a free Healthcare Advice Hotline via WhatsApp for you. The advice hotline will be managed by us in collaboration with HM Hospitales for all healthcare related questions as well as by Sinews Multilingual Therapy Institute when it comes to psychological assistance. Attention is given in English & Spanish. Service is available only in Madrid. For a list of English speaking doctors in Madrid, please click here!
4. English Speaking Doctors in Madrid
---
If you are looking for an English speaking doctor in Madrid it can get tricky as many Spanish doctors within the public system do not speak the best English, if at all.
However, if you have a private medical insurance you will have access to private practices & private hospitals like HM Hospitales. HM Hospitales provides their patients with a personal medical translator onsite at no extra cost. This way you can speak to your doctor in English or any of the other languages they cover. They are the leading Hospital Group in Madrid covering all medical and surgical specialties, with 6 general hospitals and 3 comprehensive centers super-specialized in Oncology, Cardiology & Neuroscience ensuring that patients receive a 24/7 fully personalized and comprehensive services.
They will liaise with your insurance directly carrying out all the necessary procedures on your behalf so you do not have to do any paperwork and you can focus on getting well. Their international department is based at the most central HM Hospitales location in Madrid – metro San Bernardo – so we recommend always visiting this location.
If you are looking for more hospitals in Madrid that offer services in English, also check out the great services provided by Quirónsalud, a group of medical hospitals and centers all over Spain, and Europe, providing a full range of medical services to internationals. Quirónsalud also offers an at home medical service free of charge (Quirónsalud will assume the costs in case your insurance does not cover you).


5. English Speaking Psychologist in Madrid
---
If you are looking for an English speaking psychologist in Madrid, our recommendation is you get in touch with the Sinews Multilingual Therapy Institute. They offer psychology, psychiatry, speech therapy, online therapy, coaching, nutrition, and accent reduction in English, Spanish, Portuguese, Italian, Hebrew, German, and Polish.
With a wide range of prices and continuous scheduling from Monday to Saturday, they are your best option in Madrid for therapy in English or other languages. Click here to read more!
6. English Speaking Dentist in Madrid
---
Unfortunately the Spanish healthcare system does not cover dental care in Spain (unless you are under 15 years of age or require emergency treatment). This means you will have to pay for dental treatment unless you have private health insurance that also covers dental treatment.
When it comes to choosing a dentist in Madrid, you will see that there are lots to pick from. It is always a good idea to select a dentist that is registered at the Consejo Dentista as well as to check the ratings on google. There are also dentists in Madrid that offer information on their services and consultations in English.

7. Pharmacies in Madrid
---
You will recognize most pharmacies in Madrid (and Europe, for that matter) by the large green cross above their entry door which makes them easy to spot. Pharmacists in Spain are usually well trained, so you can consult them in case you do not want to visit a doctor right away. In Spain many medicines are available over-the-counter and you do not need a prescription.
Pharmacies are normally open Mondays to Fridays, some will close in the afternoon for the typical siesta. For the weekend they usually open on Saturdays in the morning and close in the afternoon.
If you are looking for a 24 hour pharmacy in Madrid, simply click here.
Farmacias Trebol is one of the biggest pharmacy chains in Spain with shops all over Madrid. They also have a great online shop with lots of discounted drugs with free & quick shipment within Spain!
8. FAQ
---
---