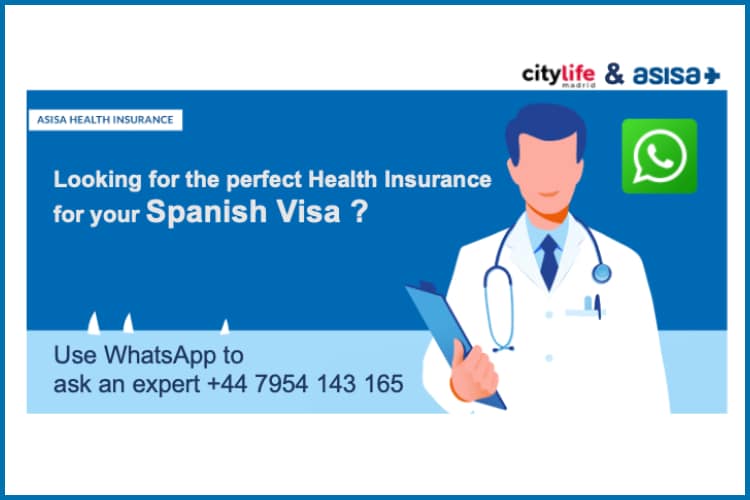 ASISA is the largest health group in Spain, and the largest cooperative of Doctors in Europe. It was founded in 1971 by a group of outstanding doctors who wanted to put patients' interests first and foremost, above profits and above business interests. Today, ASISA continues to be owned and managed by doctors. ASISA's policy for international members offers the best health insurance in Spain for English-speaking people including Expats, Residents, Visa applicants, residency applicants & Students.
To receive free health insurance quotes, simply fill out our insurance inquiry form below! We will put you in touch with our top recommended health insurance providers in Spain who will give you a detailed quote with info on pricing and coverage!
---
Some highlights of ASISA's health insurance coverage :
Customer Care Centre always staffed by native English-speaking agents
Each new ASISA member who joins through Citylife Madrid is assigned an ASISA Ambassador, a specific person who will be available to solve any issues or concerns during your time in Spain
24hr medical emergency hotline staffed by both Spanish and English-speaking doctors who can provide you with medical attention while the ambulance is on its way
Consultations can be in person (face-to-face), or remote (telephone, video call, or even on your smartphone using the live chat app that connects you to our English-speaking doctors) in Spain and worldwide when you travel
If you are an international student moving to Spain and planning on staying longer than 3 months, ASISA is definitely our top recommendation. One of the most popular healthcare plans currently available for Spanish speakers and English speakers. The insurance plan has been designed to make life easy for internationals who spend large periods of time in Spain, visit Spain regularly, plan to re-locate to Spain for work, or study in the country. No paperwork is required, and everything can be done on your laptop. Agents are a phone call away to assist you at every stage and doctors are available across Spain (even on the islands). Doctors in the ASISA network can be identified by the languages they speak, including English and Spanish.
ASISA will never ask you to pay anything out of pocket when you take out the comprehensive insurance, and no need to do additional paperwork, everything can be managed online, on your computer and smartphone.
---
More features include:
All services available in Spanish and English: everything from medical attention, to customer care
Extended international travel cover, and support when preparing to travel (Visa requests, vaccination requirements, etc.) including repatriation when necessary.
Paperless, personalised and friendly care covering every aspect related to your health during you stay in Spain, Europe and Worldwide.
Personal assistance in English: A specific person will be assigned to you (An ASISA Health Ambassador) so you always have someone specific who knows you, is familiar with any issues you may have, and who you can go to for queries or help during your time in Spain.
Meets all the requirements necessary for your visa application for Spain, and residency application in case you want to extend your time in Spain.
---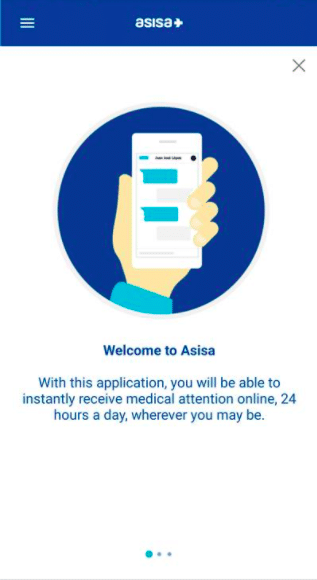 Comprehensive policy including general practitioner and specialist consultations, diagnostic tests, outpatient surgery, inpatient surgery and unlimited hospitalization (including unlimited stays in ICU)
Includes basic Dental dental cover and comprehensive travel assistance, in English and Spanish
Award winning 24-hour hotline for medical emergencies staffed by both English-speaking and Spanish speaking doctors
Medical attention at home and remote consultations (phone & video consultations with specialists) available on request at no additional cost
Full and unlimited hospitalisation, in a private suite with extra bed for carer or family member
Refund of the total amount of your contracted insurance llations up to 14 days after the contract has begun.
COVID-19 tests (included in case of surgical interventions, invasive check tests or symptoms verified by an ASISA doctor).
Prices are set according to age. Ranging from 35€ – 55€ per month for students.
---
Get a Free Quote – Fill out our Insurance Inquiry Form
---
By completing this non-binding form you will be put in contact with representatives of ASISA, Mapfre, Sanitas, Adeslas and DKV who will send you more details on their available plans. You will receive a free quote from each, which will allow you to compare it to all the offers you've found. This way you can make a well informed decision on your healthcare coverage in Spain.
Insurance Inquiry Form (click to open)
---