HM Hospitales is the leading Hospital Group in Madrid & Spain covering all medical and surgical specialties, with 7 general hospitals and 4 comprehensive centres specialized in Oncology, Cardiology & Neuroscience and fertility ensuring that patients receive a 24/7 fully personalized and comprehensive service! Their International department caters to foreigners in Madrid who are new to the healthcare system in Spain, with various types of private insurance and who need services in languages other than Spanish. They will liaise with your insurance directly carrying out all the necessary procedures on your behalf so you do not have to do any paperwork!
---
To read more about the customer and medical services offered at HM Hospitales, skip down to our quick facts section. Otherwise, continue reading for an informative description of a foreign student's trip to HM Hospitales which was written by one of our community members, Vanessa!
A Foreigner's Trip to HM Hospitales
---
I am so fortunate to say that in all my years of travelling abroad I have never had to visit a hospital. Aside from a few trips to a walk-in clinic here and there for minor issues, I have been able to travel pretty carefree! Well, until the "incident".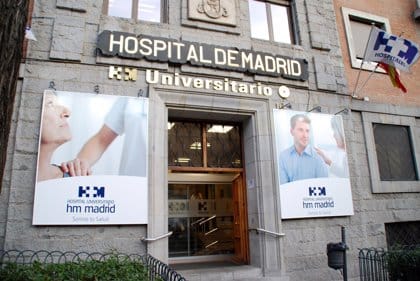 After a very strange experience which resulted in chest pain and almost fainting on the metro, I needed to get help, quickly. I was in a bit of a panic because I had no idea which hospitals accepted my insurance and no time to find out. But my friend immediately advised me to go HM Hospitales, a private hospital chain in Madrid (and all over Spain). They are a renowned international hospital chain that is used to dealing with a lot of foreigners and provides services in English as well as other languages. HM Hospitales also accepts a lot of different private insurance policies.
I took the advice because even though my basic Spanish can navigate me through most things, I felt much more comfortable knowing I could speak English with the staff!
The clinics of HM Hospitales are distributed all over Spain's major cities, several of them are in & around Madrid. All hospitals of the group are open 24hrs a day offering emergency assistance and walk-in services! I visited the centrally located El Hospital Universitario HM Madrid by Metro San Bernardo.
When we walked in, we were welcomed at the HM Hospitales reception and right away the receptionist asked if I was local, or international – aka am I a foreigner. So I pulled out my passport and said I was from Canada, and she called in the "international team" to welcome me in English. You see, HM has an entire international department, with staff that speaks over 6 languages and who are genuinely supportive people. They asked me about my symptoms and for all the necessary documents (in English). I only had to wait about 5 minutes before they returned and had me sitting with an English speaking doctor. They continuously came to check up on me and to inform me what was going on.
To read more about the Spanish private and public healthcare system, take a look at our guide to Healthcare in Spain. It will help you familiarize and navigate the Spanish healthcare system.
---
I was there for a blood test and some cardio tests, but the hospital offers a much wider range of services to its patients. The HM Hospitales clinic in the city center of Madrid itself is very clean and comfortable, things move decently fast there and the staff is attentive to everyone. So after a few hours of tests and treatments they asked me back into the international department office. I assumed this is where we sorted out the method of payment, and the typical hassle of me calling my useless private insurance company at the time and haggling for coverage. But to my surprise they had already done it while I was in with the doctors.
They informed me that they did the negotiating for me, that everything was covered by my insurance (as an exception) and I was free to go home. They also recommended me better private health insurance plans from providers who specialize in private health insurance plans for internationals moving and living in Spain. This way I would never have to worry again in the future as I will have quick and easy access to healthcare services & centers that specialize in healthcare for expats and international students as well as tourists.
---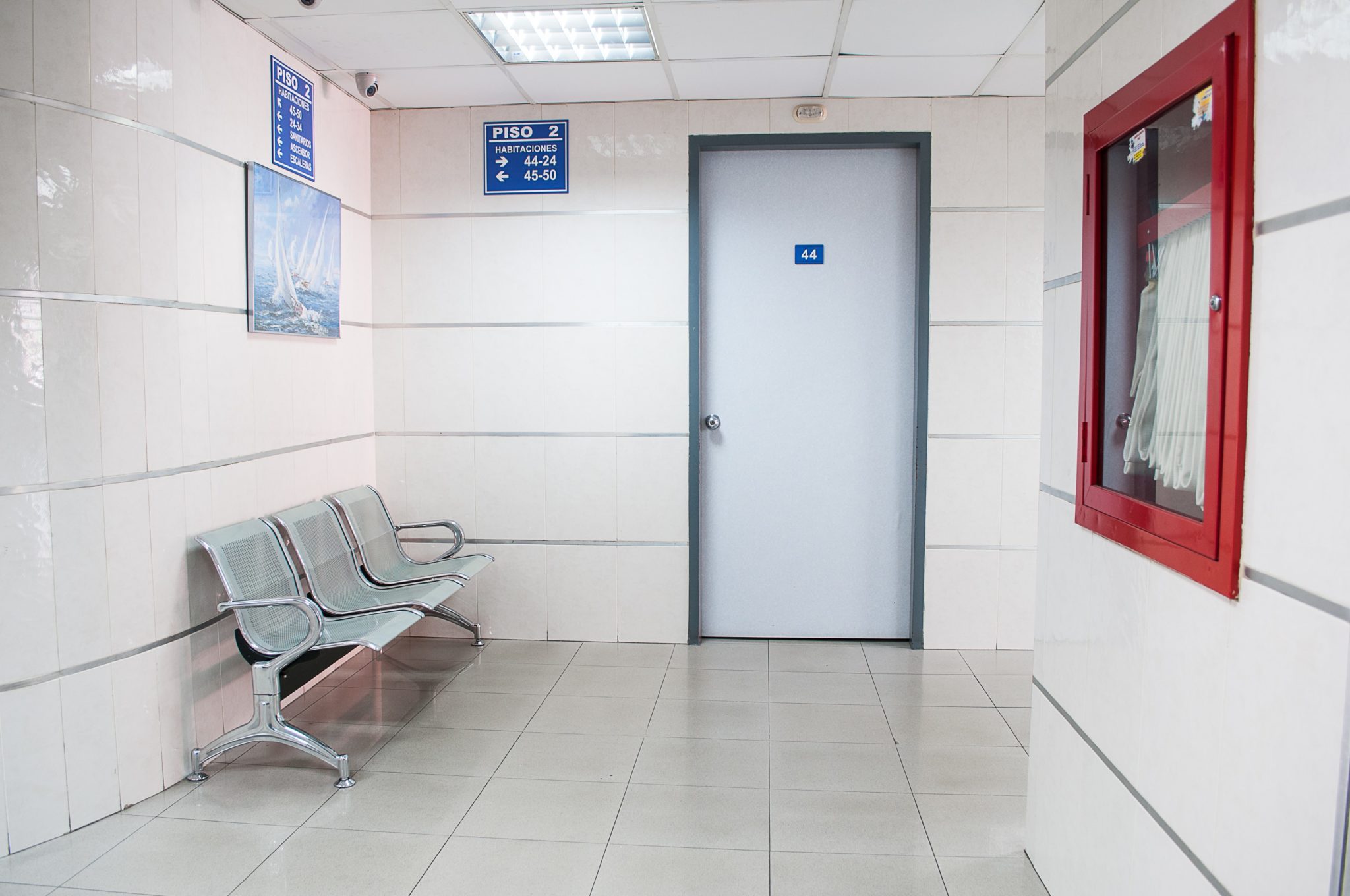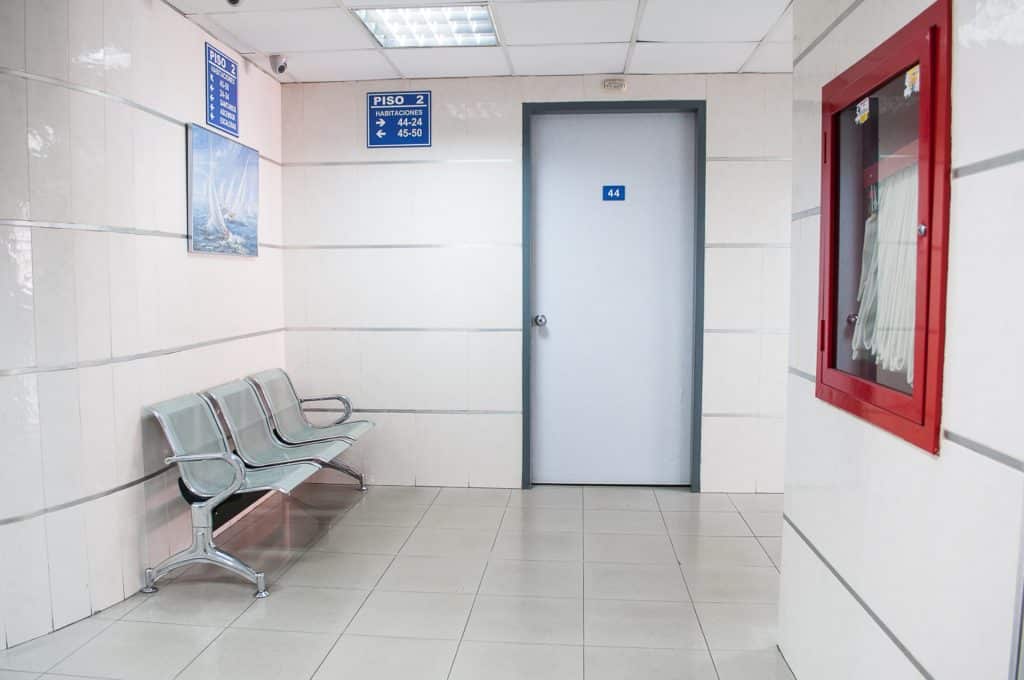 To sum up my experience, HM Hospitales taking care of everything was honestly a wonderful feeling in the moment. At this point I genuinely felt taken care of and save. Being sick abroad can be an extra stressful dilemma and the staff at HM Hospitales without a doubt really made me feel comfortable and in good hands. I have since returned to El Hospital Universitario HM Madrid for follow up appointments and routine check-ups. It has become my go-to place for any medical issue and will be for a long time! I highly suggest making a note of this place. I have also compiled the most information about HM Hospitales and their services in the overview below. So if you're taken by surprise like I was, you have a safe and secure place to go!
HM Hospitales Services & Specialties
---
HM Hospitales is currently offering COVID-19 tests that are completely covered by most insurance plans. Take advantage of this service and get tested today!
---
HM Hospitales has locations all over Spain that offer a wide range of services and specialties to their patients. If you're located in Madrid then we recommend always visiting the HM Universitario Madrid location in the center – as this is where they have the larger staff of interpreters for international patients.
Finally, take a look at our quick summary of HM Hospitales customer services and medical services that you can take advantage of during your time in Spain:
Customer Services
24/7/365 Emergency medical assistance
Scheduled outpatient visits with specialists
24/7/365 On-site interpreters including night shifts and weekends
Easy medical assistance with little paperwork
ID & private medical insurance required (travel insurance is also accepted)
---
Medical Services
General medicine
Oncology
Gyneycology
ENT (ear, nose, throat)
Physical therapy
Cardiology
Ophthalmology
Radiology
Traumatology
Hematology
Rhuematology
Gastroenterology
Dermatology
General Surgery
Psychiatry
Labs
Download the official HM Hospitales Student brochure to read about everything they offer to international patients.
We hope you won't get sick and have to visit the hospital during your stay in Madrid, but if you do, you will be in safe hands with HM Hospitales! Additionally, we have established a free Healthcare Advice Hotline via WhatsApp for you. The advice hotline will be managed by us in collaboration with HM Hospitales for all healthcare related questions.
---