Pay as you go SIM cards, also known as prepaid SIM cards, are the most convenient and most affordable option when it comes to staying connected while abroad in Spain. Currently, the best deals on pay as you go SIM cards for Spain & Europe are offered by Lycamobile.
Every year at Citylife we contact the different mobile network operators in Spain to learn about potential new services and updates. We choose our top recommended pay as you go SIM card provider based on the feedback collected from thousands of young internationals every year as well as based on price & available deals, easy activation process, flexibility, network coverage and service quality. After a careful review, we can confidentially recommend Lycamobile as our preferred choice for best pay as you go SIM card deals for internationals coming to Spain!
If you are looking for some more information on popular SIM cards, deals and options for your time in Spain, also check out our main guide about best SIM card deals in Spain.
In our article below we will outline everything you need to know about Lycamobile pay as you go SIM cards, why we recommend them and how it works. Continue reading for all you need to know or choose the specific information that you're looking for by using our content overview.
Additionally, if you are moving to Madrid, you can skip right ahead and reserve your free Lycamobile SIM card at the Citylife Madrid office where we will save it so you can visit us upon arrival to get it all set up for free!
---
1. Why Lycamobile?
---
For many years now, Lycamobile has been one of the most popular and trusted mobile service providers in Europe and currently the preferred choice of internationals traveling to Spain. Lycamobile specializes in pay as you go SIM cards offering a great variety of cheap bundles (voice and data packs that include EU roaming) at very competitive prices.
The set up is very easy and you do not need a NIE/TIE or a Spanish bank account. Their customer service is offered in both English and Spanish and their website as well. They offer great internet and calling plans and also promise EU roaming to its clients. Furthermore, we recommend Lycamobile because they work with the top mobile networks in Spain and Europe to ensure you always have fast and strong connection.
---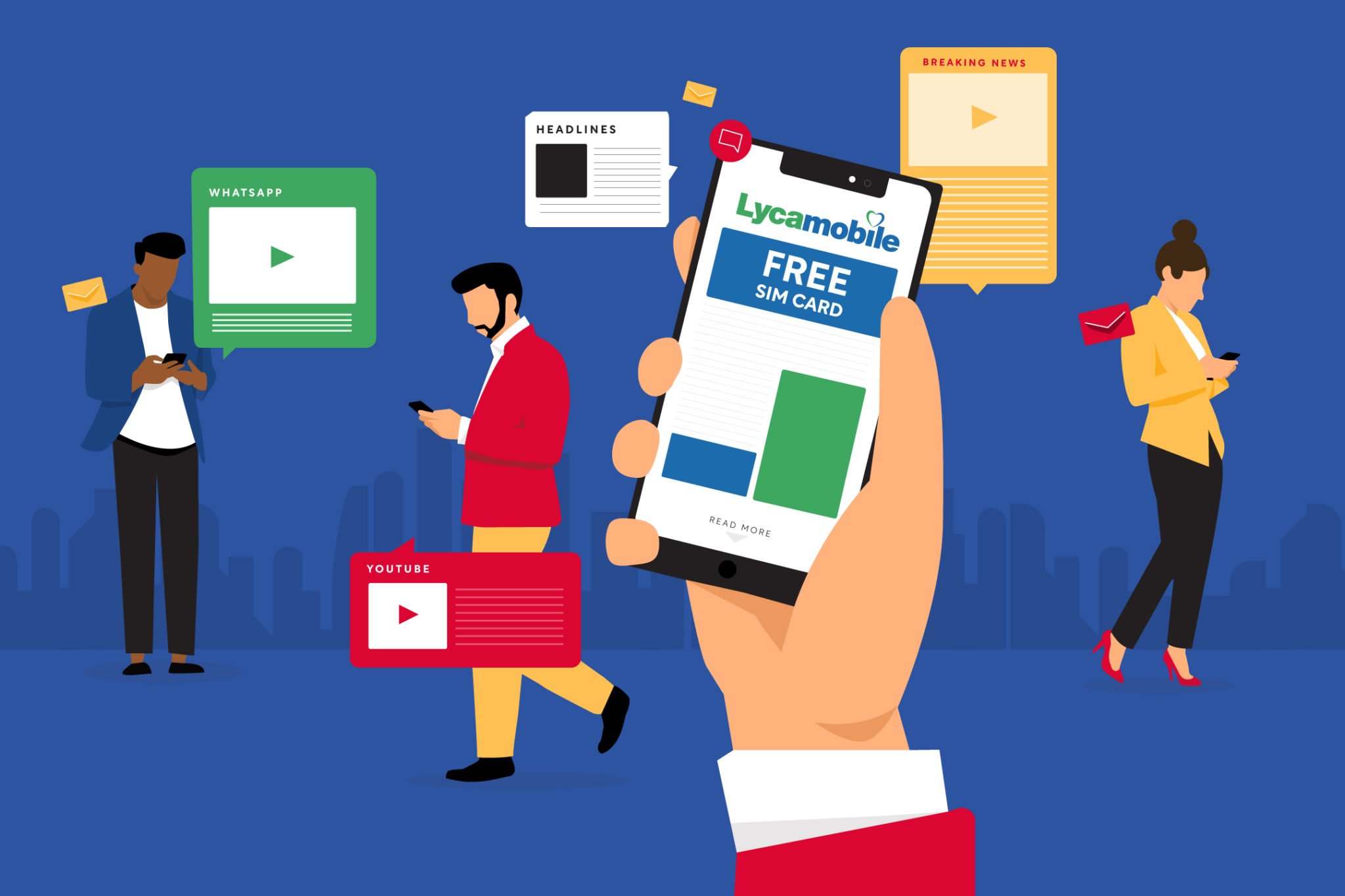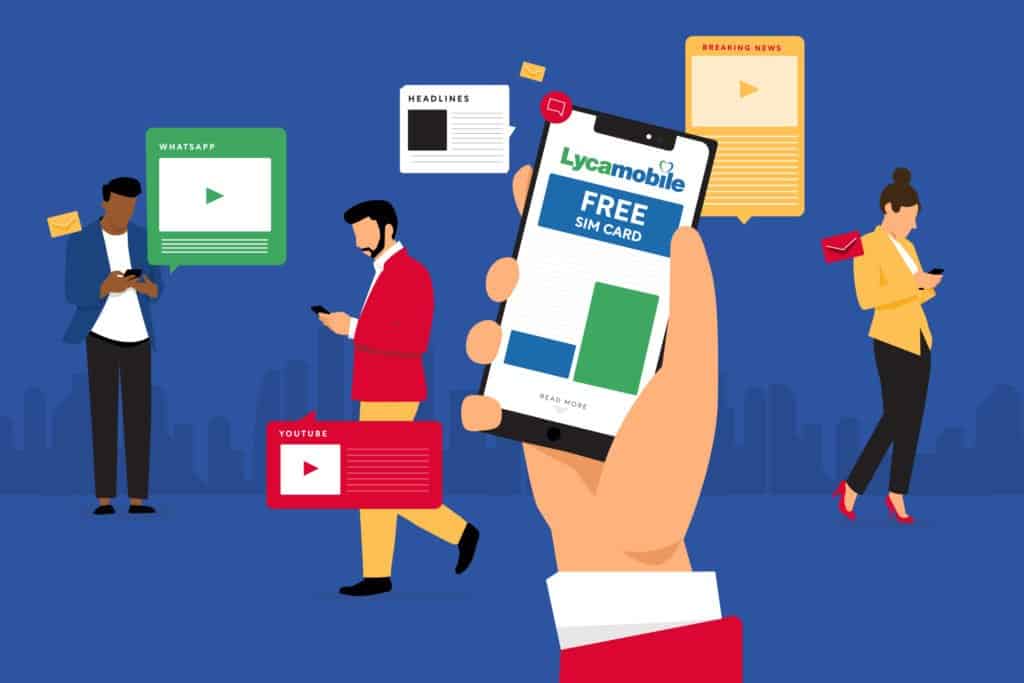 For more information on Spain's mobile service operators, SIM card alternatives and setting up internet for your home in Spain, please read our comprehensive main guide called finding the best SIM card for Spain.
---
2. Getting your Lycamobile Pay As You Go SIM Card
---
Lycamobile SIM cards can be found everywhere in Spain at small point of sales known as "locutorios". These shops are very convenient however be aware that they might charge you a service fee for setting up the SIM card in your phone in addition to the pay as you go deal that you will choose. You can also order your pay as you go SIM card online and have it delivered to you – just remember that Lycamobile Spain will only send their SIMs within Spain.
If you are coming to Madrid we recommend reserving your Lycamobile pay as you go SIM card through Citylife Madrid! We will register and activate your SIM card for free so all you need to do is pay for the voice/data plan you'd like to use. We will also take the time to explain you how everything works. This way you can continue using new SIM card confidently during your time in Spain.
3. Lycamobile Pay As You Go Plans, Bundles and Costs
---
As a pay as you go service, Lycamobile offers plans that operate on a 28 day basis without any kind of contract. Each plan expires usually after 28 days and can be manually reactivated. Users can switch from plan to plan or keep using the same one – it's completely up to them and thus makes it very flexible! Users can also combine plans every month to get their desired amount of data and minutes that suit them. We will cover even more specific details for using a Lycamobile SIM card in our section called using a Lycamobile pay as you go SIM Card.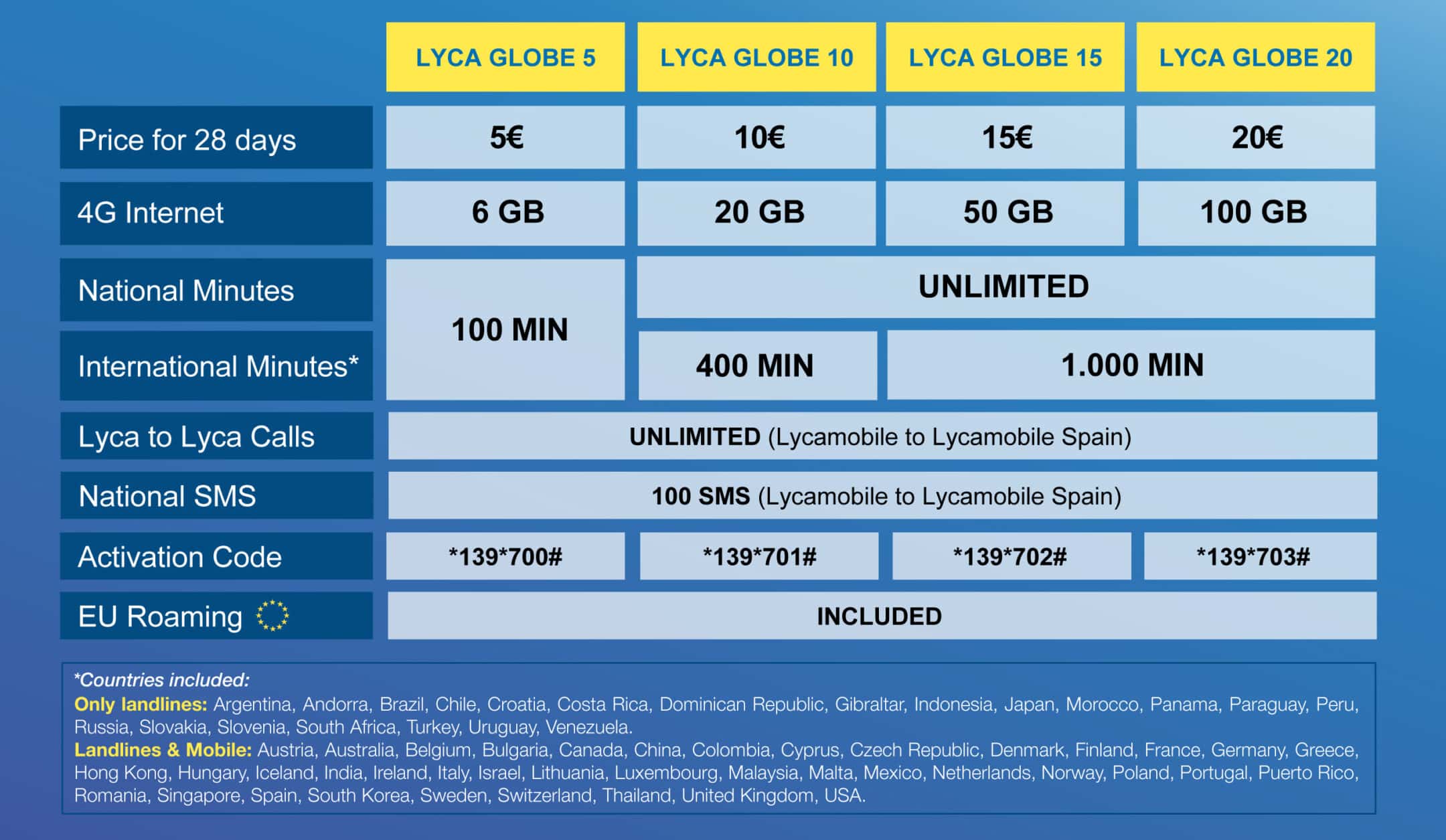 As mentioned above, Lycamobile offers the best and most affordable rates compared to other providers.
Services include:
Free Lyca to Lyca calling
EU roaming
4G highspeed connection
Cheap international and national plans
Special offers for Latin America
Data plans up to 99 GB
Prices ranging between only 5€-30€ per month
Moving and staying in Spain for more than 12 months and looking for a contract instead of a prepaid SIM card? Then check out our main guide to find the best SIM card for your time in Spain!
4. How to Activate a Lycamobile Bundle/Plan
---

As previously described, the Lycamobile pay as you go plans (aka bundle) run on 28 day periods. These plans need to be manually set up every month which allows users complete control and transparency over their phone usage and related SIM card costs. Each Lycamobile bundle has a unique code that needs to be entered in order to activate it. Below is a step-by-step guide on how to activate a Lycamobile plan:
---
In order to activate a Lyca bundle, you need to top up your phone with money (aka credit). So choose the plan you want and prepare the money (cash or card depending on the top-up method you choose.
---
Make sure your data is turned off during the process, because if not, as soon as you top up with credit, your SIM will recognize the money and begin to operate (at standard national rates) and you will no longer have sufficient funds to activate your bundle!
---
You can top up credit online, at various supermarket chains all over Spain (Día, Carrefour or Tabacco stores) or you can come to the Citylife Madrid office and top up with cash if you are living in Madrid.
---
Confirm the top up by dialing *221# + press call. A message will then pop up on the screen to confirm how much credit you have.
To activate a bundle of your choice you need to dial the corresponding Activation code + press the call button on your phone. Follow the prompts on the screen to complete the activation.
---
Confirm the activation by dialing *137# + press call. Information about your plan will be displayed on the screen (number of minutes, data usage, final date of your plan.
---
Set the Lycamobile APN on your phone (steps are slightly different for Android and iphone).
How to set APN for Lycamobile

Go to SETTINGS -> Select MOBILE DATA -> Select MOBILE DATA NETWORK -> Click APN (Access Point Name) -> Enter APN details

APN Details:
APN Name – Lycamobile
APN – internet
---
Turn your mobile data on again and send a test text or load an internet page to make sure it's working.
5. Using a Lycamobile Pay As You Go SIM Card
---
Below we've outlined some important tips that you should keep in mind when using a Lycamobile prepaid SIM, especially if you are not used to a pay as you go system: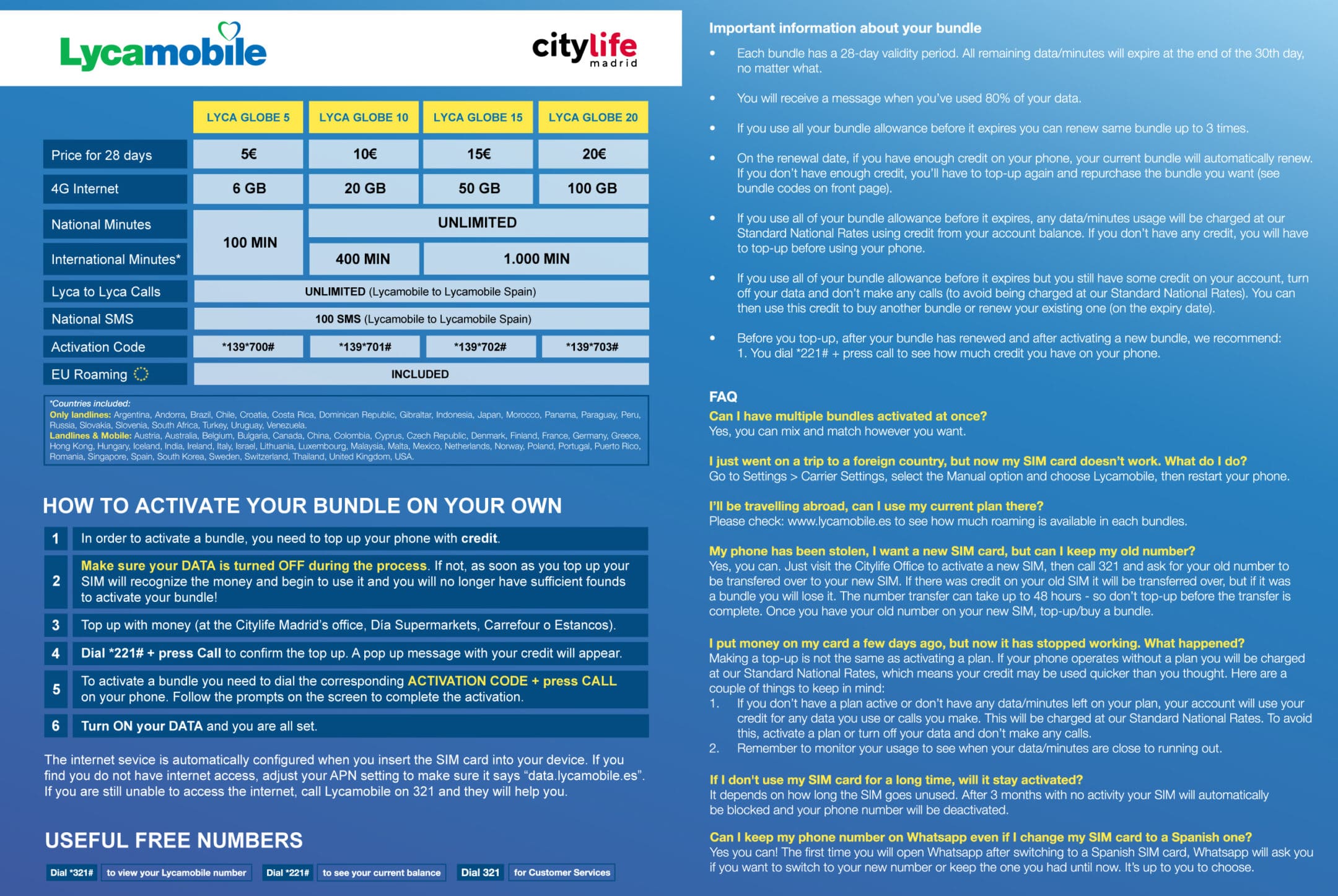 Each bundle has a 28-day validity period. All remaining data/minutes will expire at the end of the 28th day, no matter what.
You will receive a message from Lycamobile when you've used 80% of your data. However we recommend that you regularly dial *137# to check your data usage. It is free to use.
If you use all your bundle allowance before it expires you can renew the same bundle up to 3 times.
On the renewal date, if you have enough credit on your phone, your current bundle will automatically renew. If you don't have enough credit, you'll have to top-up again and repurchase the bundle you want.
If you use all of your bundle allowance before it expires, any data/minutes usage will be charged at the Lycamobile standard national rates using credit from your account balance. If you don't have any credit, you will have to top-up before using your phone.
If there is no activity on your SIM card (outgoing calls, texts or data usage) for three months or more, the SIM card with automatically deactivate and your Lyca number will no longer work.
When you get a Lyca SIM card you'll receive a blue packet with your SIM's PUK code and other details. Don't throw this away! You may need it in the future.
If you use all of your bundle allowance before it expires but you still have some credit on your account, turn off your data and don't make any calls (to avoid being charged at the Lycamobile standard national rates). You can then use this credit to buy another bundle or renew your existing one (on the expiry date).
Before you top-up, after your bundle has renewed and after activating a new bundle, we recommend:

You dial *137# + press call to see when your current Lycamobile bundle expires & how much data/minutes you have left.
You dial *221# + press call to see how much credit you have on your phone.
Useful Free Numbers
The following numbers are completely free to use with your Lycamobile SIM card and can be used at any time.
Dial *321# – To check your Lycamobile phone number
Dial *221# – To check your Lycamobile credit balance
Dial *137# – To check your Lycamobile data usage, available minutes and plan expiration dates
Dial *190# – To cancel your Lycamobile bundle auto-renewal
Call 321 – To contact Lycamobile customer service
6. Free Lycamobile SIM Card Reservation Form
---
Moving to or living in Madrid? Then please fill out our SIM card reservation form below so we can reserve a free Lycamobile pay as you go SIM card for you at our office. Please make sure to bring a piece of valid ID with you as well as cash so we can activate your new Lycamobile SIM quickly together and subsequently pay for the voice/data plan you'd like to use.
Important: Once you have reserved your SIM card online, please make sure to stop by the Citylife office within the first days of your arrival in Madrid. Please bring your ID/passport for the activation. If you would like to top up your new Spanish SIM card right away in our office, please make sure to bring some cash with you as Lycamobile only accepts cash payments! We provide this service for free to our community, so please ensure when reserving your card that you pick it up or let us know if you don't need it anymore, so Citylife and Lycamobile can continue offering this wonderful service.
Free Lycamobile SIM Card Reservation Form (Click to open)
7. FAQ
---
---
Any questions? We are happy to help you wherever we can. Don't hesitate to contact us by sending us an email to [email protected].
Make sure to spread the news to all your friends planning on traveling to Spain. This prepaid offer by Lycamobile is and will be widely popular among the international community, which means that you will save a lot of money when making calls! Be connected on your first day in Spain and take another step towards enjoying your time in this great country!
---