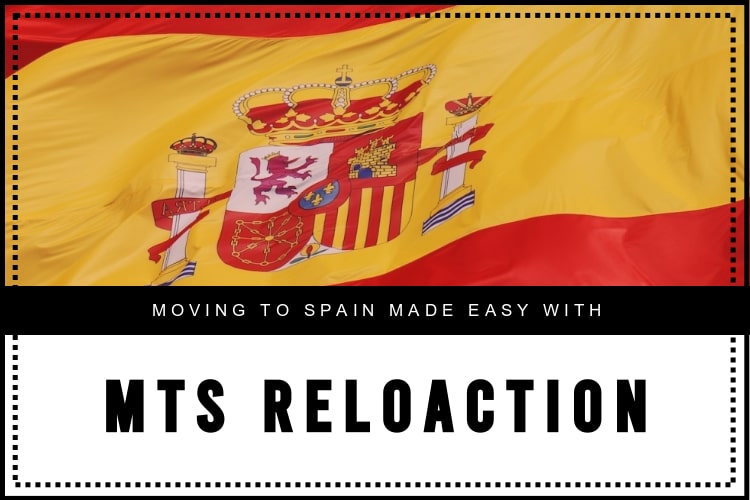 Moving to a foreign country is an exciting time, but can also seem stressful.  Without proper support, picking up your life and moving across the world can sometimes feel like an impossible task. Luckily, our friends at Moving to Spain – Relocation and Consulting Services specialize in making the distance between your new life and old life more manageable, and let you focus on the enjoyable part of your new life adventure!
MTS was founded by internationals in an effort to make you feel more welcome in your new country, and provide support throughout your entire relocation journey. Their services include:
1. Free Consultation
2. Pre Departure Orientation
3. Visa & Immigration Services
4. Home Search 
5. Arrival & Setting In incl. Local Registrations
6. Departure Services
Free Consultation & Pre Departure Orientation
Starting with a free Consultation, MTS schedules a non-binding, conversation to assess your needs. Once you've decided to partner with MTS, they offer a Pre-departure Orientation session via skype or call that will lay out your next steps in depth. The orientation will teach you everything there is to know about your destination, and clear up any doubts or questions you may have.
Visa & Immigration 
One of the most tedious details about moving abroad is the visa. Before leaving for Spain, it is essential that you understand the visa requirements you might be subject to. Fortunately, MTS provides Visa and Immigration Services to make this process easier. Immigration consultants can help you throughout the entire process of applying for visa and work permits (if applicable) so that your transition goes as smoothly as possible.
Home Search 
Once you have all the proper legal documentation to move abroad, the next important step is finding housing! MTS  provides a comprehensive Home Search and Negotiations service that includes many options for every type of student. Depending on your expectations, MTS can assist in finding a room in a shared apartment, a student residence, or a Spanish family homestay.  
Arrival & Settling In
Upon your arrival in Spain, you may think that you are ready to settle into your new life. However, there are still many small details that have to be taken care of! MTS helps you tie up loose ends with their Arrival and Settling In services.  This service includes, an arrival orientation, where you are provided with necessary information about your new neighborhood, opening a bank account in your name at the local bank, finding an insurance policy that works for your specific needs, an overview of the health care system, and tips on cell phone and internet providers. In addition, Local Registrations, like your NIE, TIE and social security, can be difficult to obtain on your own, so MTS helps you complete and submit these forms so you can continue to study legally in Spain.
Departure Services
Overall, Moving to Spain is there for anything you might need throughout your stay in Spain. If you need something beyond the services listed, they will go out of their way to provide you with quality and specialized help. Even as your stay is coming to an end, MTS offers Departure Services where they take care of overlooked details, such as, cancellations of your rental agreements and bank accounts.
SPECIAL STUDENT OFFER
Visit the MTS website linked below to fill out a form and schedule your free consultation now! The MTS team will review your case and get back to you as soon as possible with details on what you should do moving forward. The average fee for the complete "Student Relocation Services Package" is only 500 euros and includes the following:
Pre Departure Orientation

Home search

Arrival and Settling In Support

Local Registrations and Mandatory Procedures
After the consultation, you will receive a free quote tailored to your exact needs. Price may be higher or lower than the average price listed above based on what you need.
Start your move to Spain today and get in touch with MTS now!