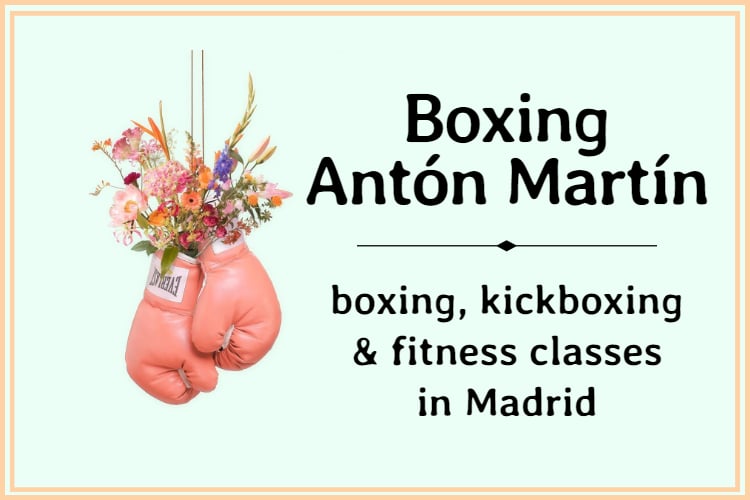 Enjoy a FREE trial class for any boxing, kickboxing or fitness class!
---
Boxing Antón Martín offers fun and affordable boxing, kickboxing, and fitness classes in English. No experience is necessary and all the equipment is provided. It is a great way to relieve stress, meet people from all over the world, and get an excellent workout! Boxing Antón Martín has small class sizes, so you will receive individualized attention to help you achieve your fitness goals!
Enjoy a free trial class for any boxing, kickboxing or fitness class with our awesome discount coupon! Just indicate the coupon code when booking your session!
---
Their classes are located in the UNESCO-recognized fitness studio on the top floor of Mercado Antón Martín, a 5-minute walk from the Reina Sofia Art Museum.
After your free trial class, you can choose to either pay per session (5€ each class), or you can purchase a 5-class pass for 20€. This class pass does not expire so there's no time pressure for you!
Classes take place Monday – Saturday, so you are free to go as frequently as you'd like!
Boxing Antón Martín doesn't have an official website, but you can check out all their action on their Instagram page. Use the page to book sessions and keep up with offers and special announcements too! Additionally you can contact them via their official WhatsApp number (+34 697 843 803) if you have any questions.
---