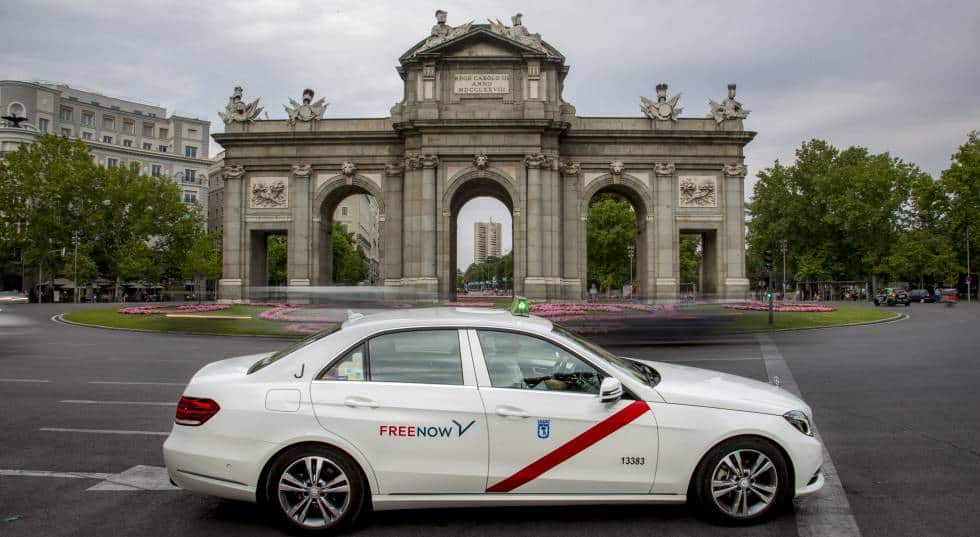 With over 10 million users worldwide, FREE NOW is one of the most popular transportation apps around. Madrid is a huge city, and it's very likely you'll need to travel around it more often than not. So why not travel in comfort and style for a reasonable price? Well now you can. Order your next taxi now from your mobile phone or the comfort of your home and don't forget to claim the discount. It only takes three simple steps:
1. Download the FREE NOW App
You can access FREE NOW from any Apple, Android or Blackberry product! Simply download the app, create your account and gain access to a whole world of easy transport!
2. Sign up and add your preferred payment method
Once you've created your account you will be asked to set up some personal preferences. Most importantly, how will pay. Linking up your credit card to your FREE NOW account will make payments automatic and completely hassle free!
3. Enter your promo code in your profile
Once everything is set up, don't forget to add the promo code Joachim.Wol in your profile. The option to type in a promotional code will not pop up between ordering and purchasing your ride, so make sure you remember to write in in your profile info!