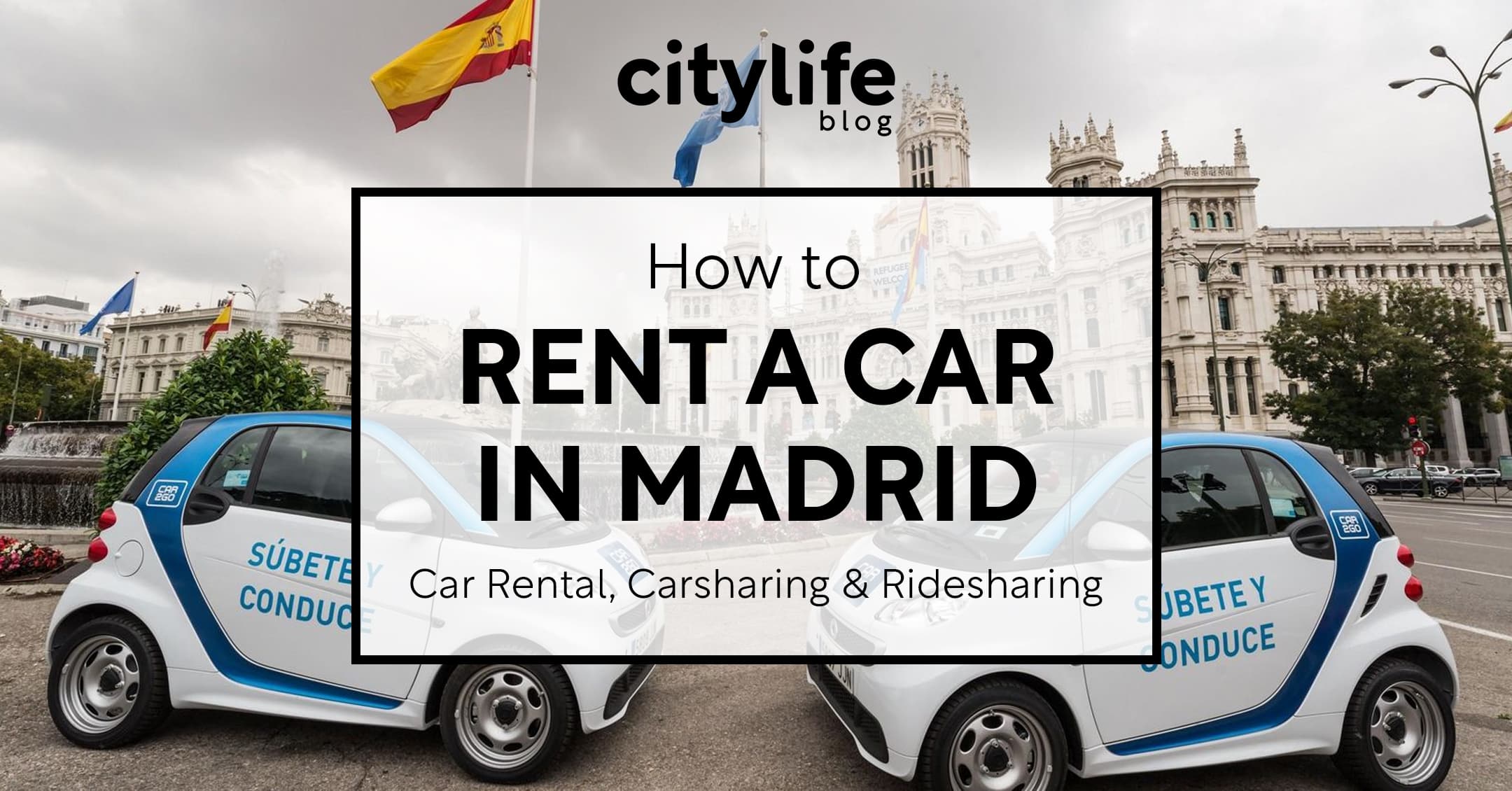 Owning a car in a big city like Madrid can be a hassle. Finding good and affordable parking everyday would give anyone a headache, let alone the cost of actually owning your own car! That's why so many people are turning to ridesharing, carsharing and especially car rentals to get where they need to go. In addition to offering more freedom than public transportation, these options provide a sense of privacy and comfort that you just won't find on the Madrid Metro!
In this article we are going to share some of the best options for ridesharing in Madrid, carsharing in Madrid as well as how to rent a car in Madrid and even some awesome discounts for these services! If you have a specific topic that you'd like read about right away, feel free to navigate to that section via the buttons below. Otherwise, you can keep reading the entire article for all the helpful tips and discounts we've collected for you! If you're also interested in other eco-friendly modes of transportation, check out our guide on Madrid's eScooters, bike rentals and motor scooter rentals!
---
Looking for other ways to get around Madrid? Check out our article about eScooters, Motor Scooters, Bike Rentals and Segway Rentals for eco-friendly transport options in Madrid. You can also check out our comprehensive guide to Madrid's Public Transport System.
---
Ridesharing in Madrid
---
Ridesharing in Madrid is perfect for a quick trip from one point in the city to another. If you don't feel like taking the bus or the metro, all you need to do is download one of these ridesharing apps, choose your preferences and wait to get picked up. You've probably used many ridesharing services already so let's get to our top recommendations and some discounts too!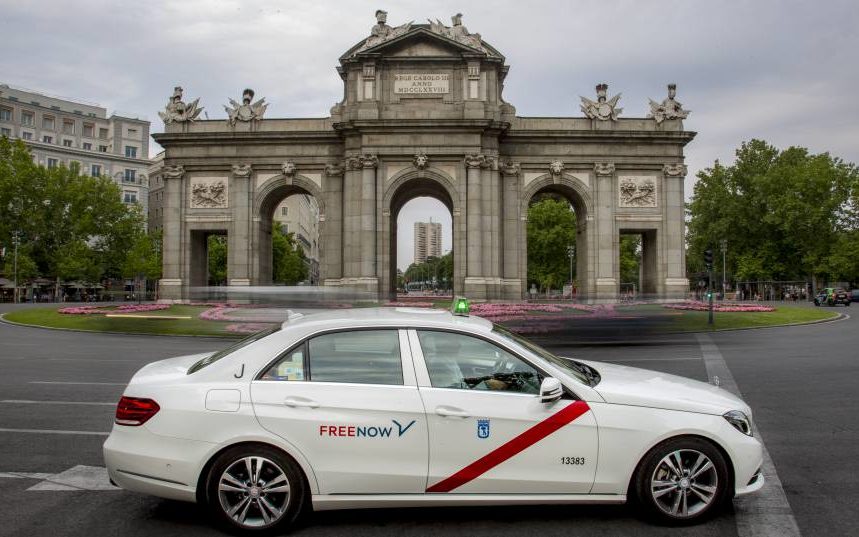 Get a 5€ discount on your first ride with our coupon code!
Free Now is one of the leading ridesharing Apps in Europe. In Madrid they work with the taxi system (as well as Cooltra) to offer on demand rides to their clients. Meaning there are always Free Now cars nearby!
---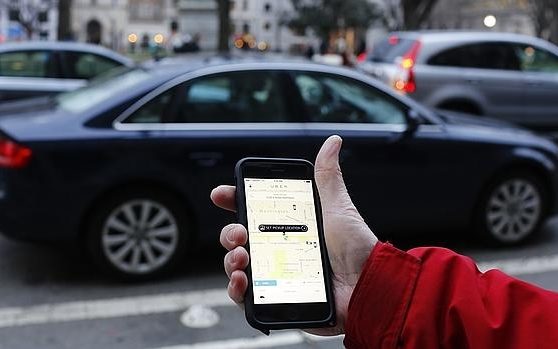 Get a 20€ discount on your first 5 rides with Uber!
Well, we're sure that everyone knows Uber! Unfortunately, you won't find Uber all across Spain, but they are certainly operational in Madrid. You'll be able to order all the favourites, from Uber X, Uber Black and Uber Van. Plus, they also have Uber Eats to order your favourite take out!
---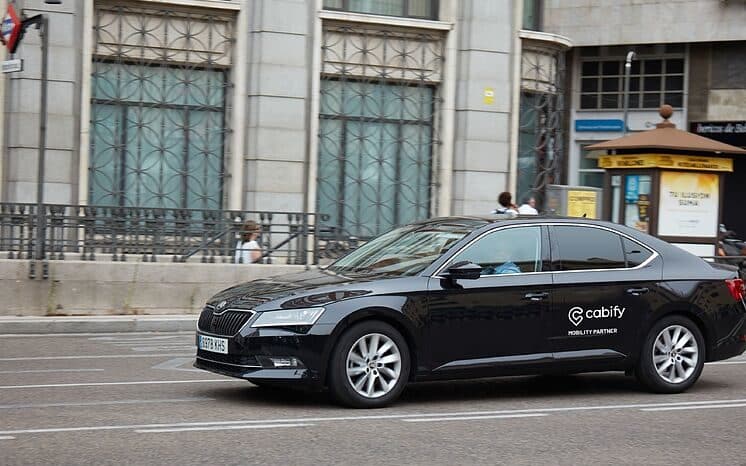 Get a 3€ discount on your next 3 rides with Cabify!
Cabify is another leading rideshare provider in Spain and several countries in Latin America. They offer a wide variety of rides like corporate, executive, kids, accessible and Lite which can be ordered from their app.
---
Bolt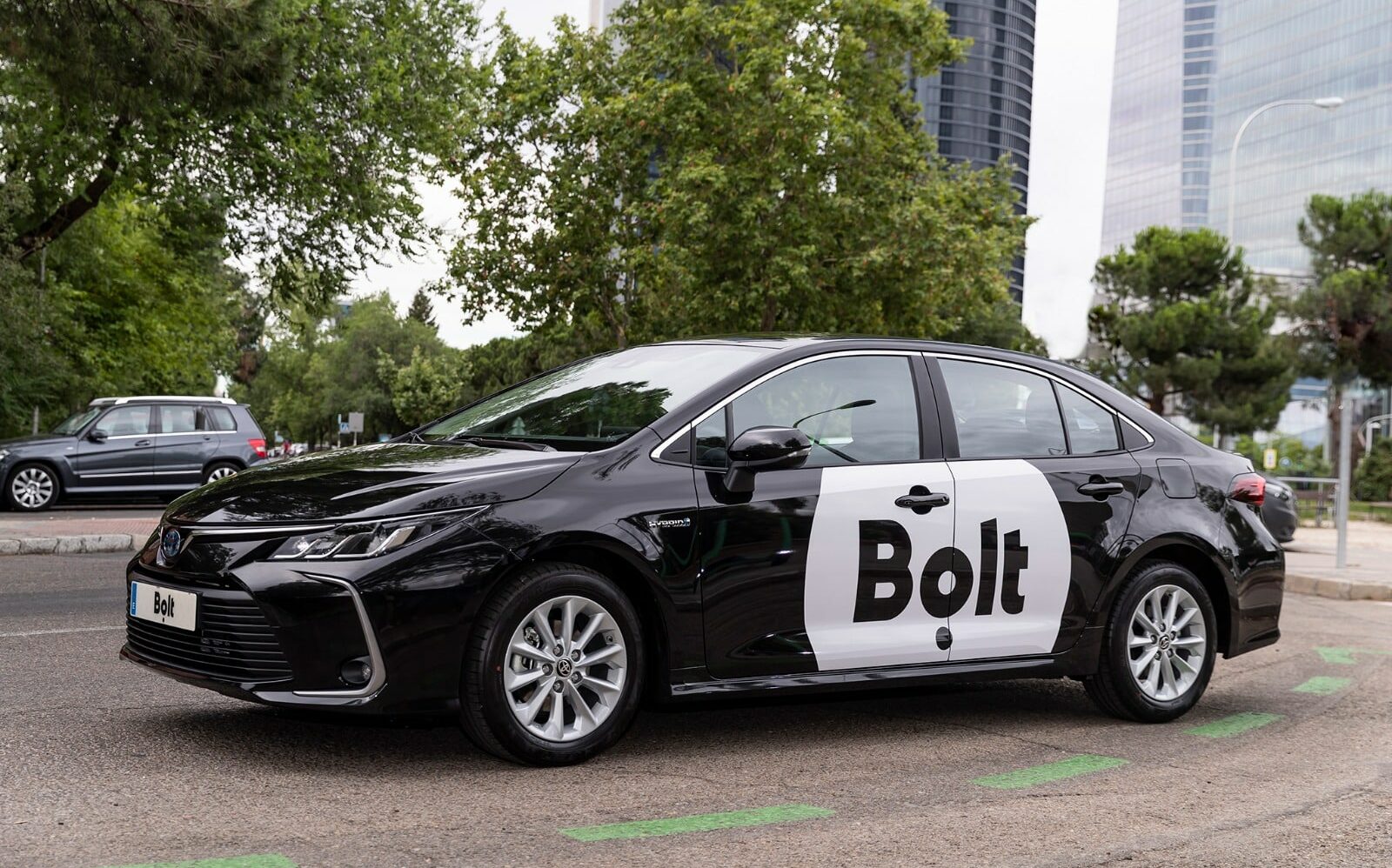 Bolt prides itself as being one of the most cost friendly ride sharing apps out there! With frequent discount offers, coupons and deals they are the best option when booking your ride around Madrid.
---
---
Renting a Car in Madrid
---
It's very easy to rent a car in Madrid because there are many different, platforms available. Whether you're looking to escape the city for a day or you need to travel to another city with your friends. There are many affordable options, with vehicles of all sizes and functions. Below we list some of our top recommendations and even some cool discounts for you to take advantage of. Check them out!
Share Now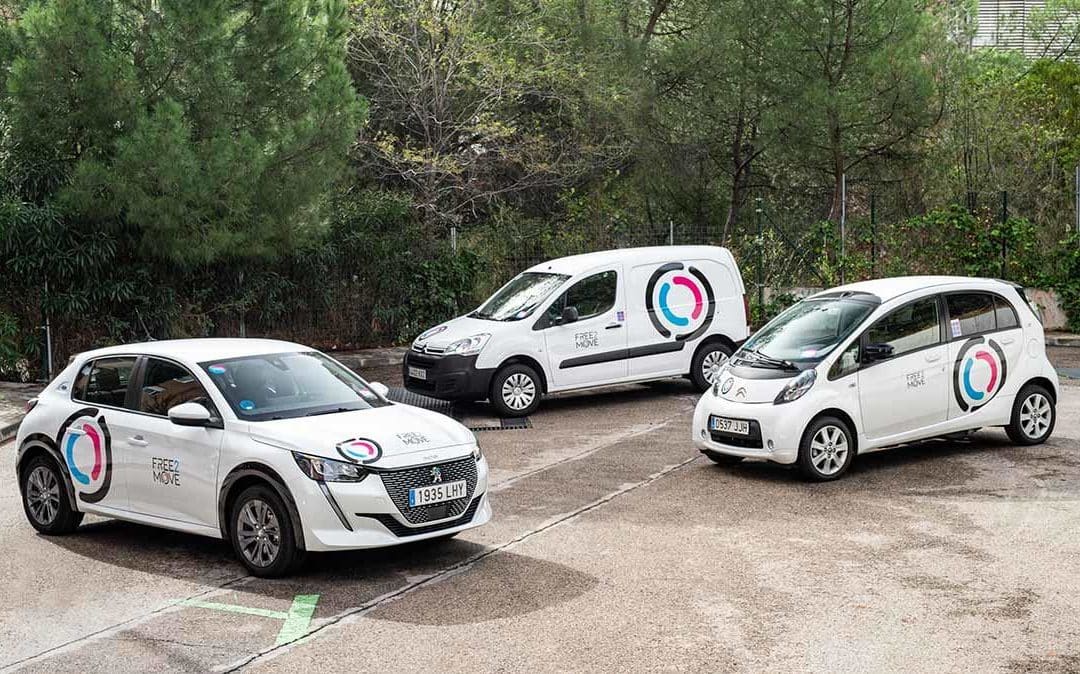 Save 10€ on car rentals in Madrid with by registering now!
Renting a car in Madrid with Share Now is super easy. Their web or app will show you what cars are available close to you, including offers from other companies like Hertz, Avis and Sixt. Like a portal for car rentals!
---
To get an immediate overview of available car rental companies and special deals, we highly recommend you check out one of the world's most popular car rental comparison tools: Rentalcars.com. It will compare the most popular car rental brands & you can book online in a few simple steps. The platform is available in different language and usually shows the best prices.
If you are looking for a car insurance, check the Rastreator car insurance comparison tool! The tool is quick and easy to use and will get you the best deals on car rental insurance immediately. Check it out here.
A driver's license is mandatory for renting a car in Madrid and for using carsharing in Madrid as well. If you need advice on getting your Spanish driver's license reach out to our partners at MTS Relocation & Consulting Services for a free consultation!
---
Carsharing in Madrid
---
So what's the difference between renting a car and car-sharing? It's simple, when you rent a car it's usually for long term use and the vehicle needs to be picked up and dropped off at a dealer of some kind. Carsharing is similar to renting an eScooter or BiciMad bike, where the cars will be parked around the city and you quickly reserve an available one via an app. You usually pay per minute and simply park the car in an approved location when you're finished. These cars usually cannot leave the community limits, so they are best used for short term periods.
---
Share Now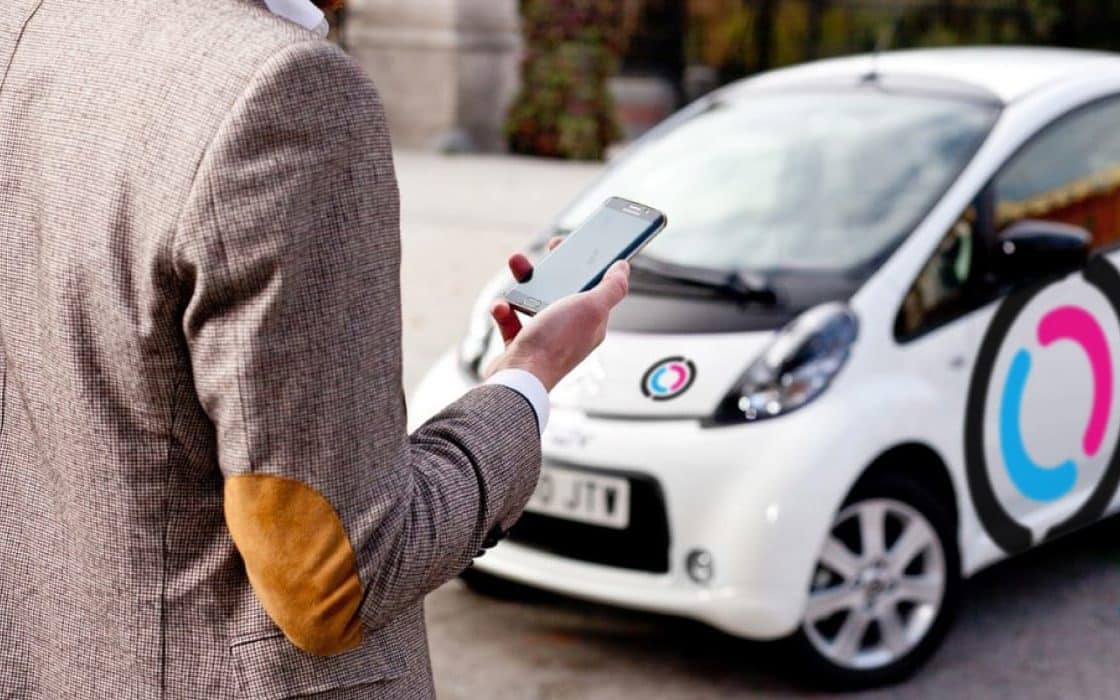 Save 10€ on Share Now carsharing with our promo codes!
Share Now gets another spot on our list because of its awesome carsharing feature! You'll find their compact sized cars parked around the city which you can reserve and unlock via their app.
---
Zity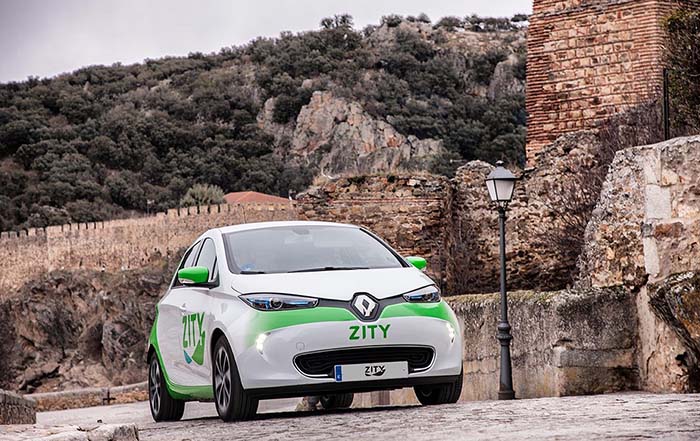 Zity is another great company that offers carsharing in Madrid. Their cars are all completely 100% electric with absolutely no emissions, making them great for those looking for eco friendly options! With Zity you can pay as you go, purchase flat rate offers or parttake in their bundles program!
---
Wible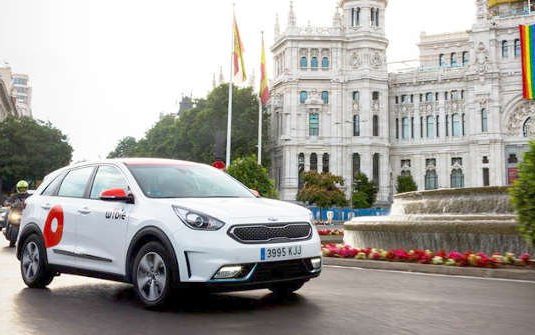 Another incredibly popular carsharing option in Madrid, is Wible. Wible is popular particularly with people who often travel in and out of the Madrid city center and who want to avoid the Madrid Metro and Madrid Bus rush hours. Their cars are also hybrids!
---
Share Now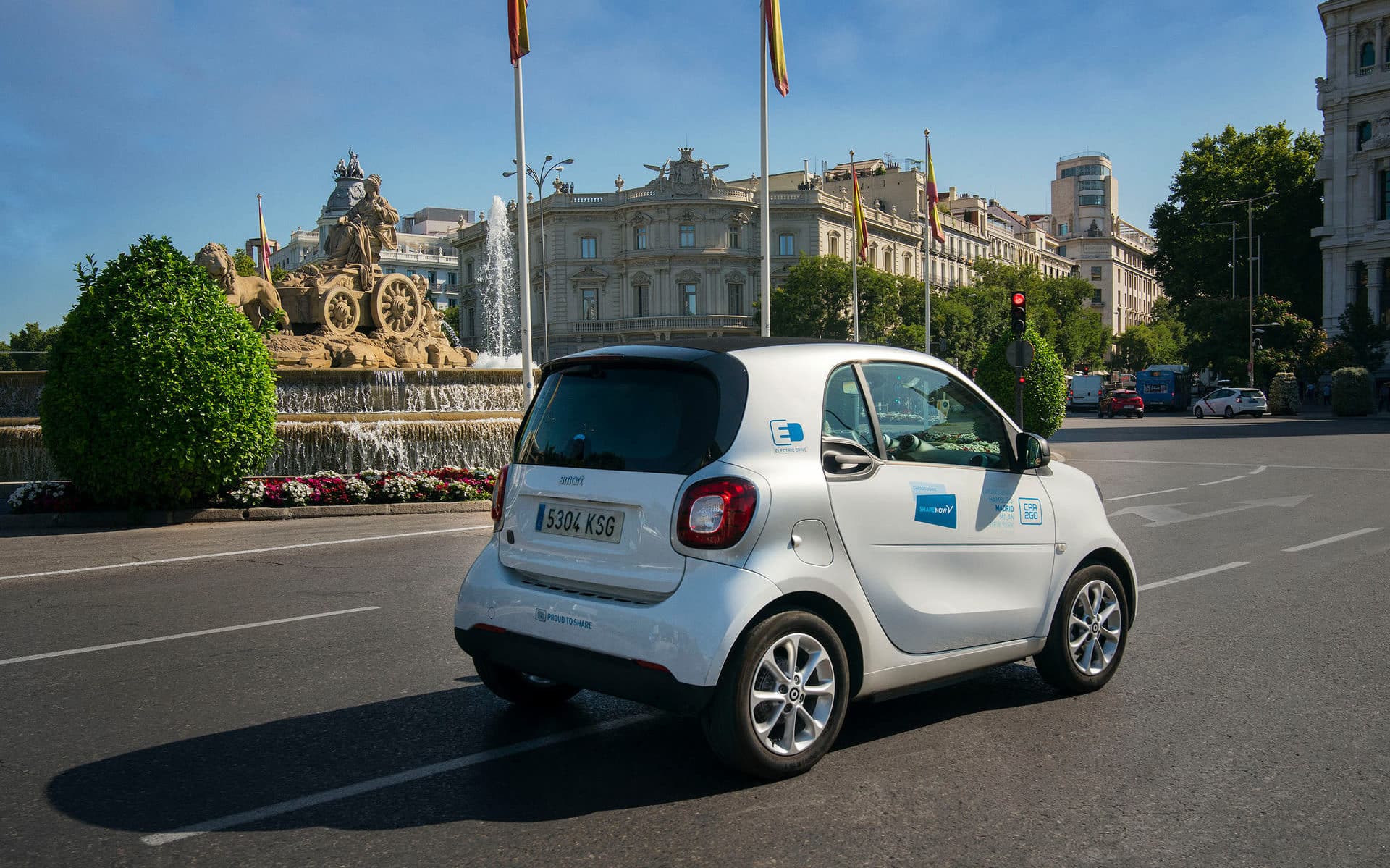 Share Now is a part of the same group that operates the ridesharing company Free Now, which we mention above! Their fleet is made up of Smart Car Two Doors and Smart Car Four Door vehicles, both of which are hybrids.
We hope these suggestions will serve you well and that you will save some money with our discount codes. Happy riding!
---
---