Cooltra: A Fun & Affordable Way to Get Around!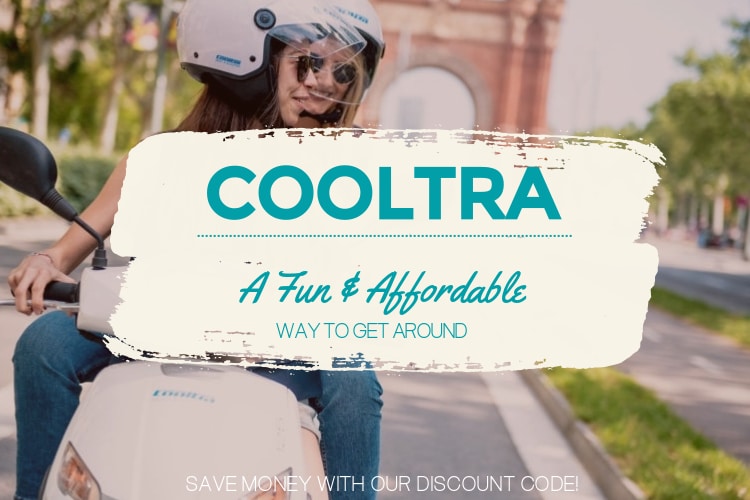 If you've ever been on the streets of Madrid, then you already know how crazy things can get for those who use their cars to get around. From the backed-up traffic to the lack of available parking, it can be a nightmare! One of the best ways to get around a city is by a motorbike or scooter! Not only are they a super fun mode of transport but they are incredibly easy to navigate through a crowded city-centre! They're also a great way to escape the city for the weekend, whether you're heading to the beach, or driving cross country.
The advantages of moving around in Madrid by scooter
Madrid is a great city to be discovered on two wheels and scooters can solve your daily mobility problems. This is an agile and convenient type of transport that can be parked anywhere which solves parking problems. But there is more:
Urban scooters cut down travel time by 50% – 70%
An urban scooter takes three times less space than other vehicles
With +10% scooters in the cities, traffic jams would be reduced by 40%.
Over 80€ a month can be saved on gas with a scooter
Urban scooters are less harmful to the environment
All these reasons, we believe, are important arguments for a large part of citizens in the Spanish capital to consider two-wheel vehicles as ideal transport. The cities are growing, level of pollution, traffic congestion and mobility infrastructure are increasing. For the cities, the advantages are even greater: scooters decrease congestion, air and noise pollution, all at once.
Rent a scototer with Cooltra at great discount
If you want to own a scooter, or you need a scooter for some days, few weeks, months or years, the solution for you is Cooltra giving you flexibility and freedom with no worries about insurance, mechanical revisions and unlimited mileage.
Cooltra is a Europe-wide rental company that specializes in scooter rentals for short- and semi- and long-term periods. The rental points are located all around Spain (including the Canary & Balearic Islands) and there are 5 locations in Madrid. They offer a wide variety of scooter options, from electric models, urban scooters to three-wheelers. The rental period can last from 1 day to 1 month and more. All the rentals include a helmet, roadside assistance, insurance and online discounts! The company offers various add-ons such as extra helmet, top case, locks and additional insurance to make your rental more comfortable.
Save an amazing 20€ on your first Cooltra rental by using the discount code CITYLFE when making your reservation cooltra.com.
Happy Scooting!
– Leah