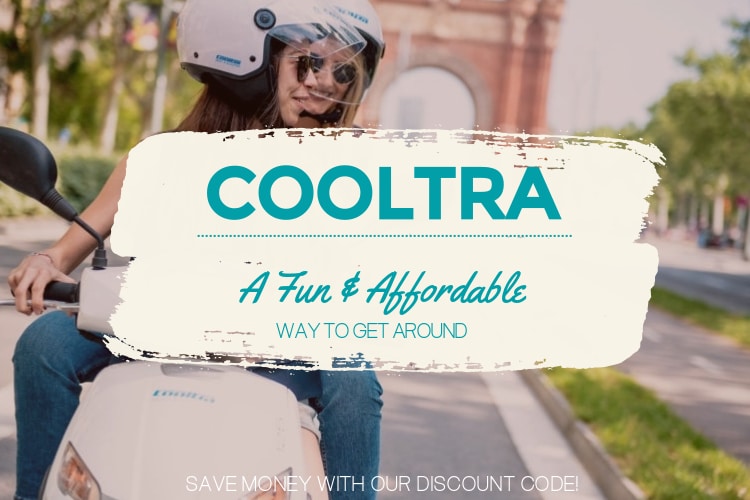 [Spanish Version below]
If you've ever been on the streets of Madrid, then you already know how crazy things can get for those who use their cars to get around. From the backed-up traffic to the lack of available parking, it can be a nightmare! One of the best ways to get around a city is by a motorbike or scooter! Not only are they a super fun mode of transport but they are incredibly easy to navigate through a crowded city-centre! They're also a great way to escape the city for the weekend, whether you're heading to the beach, or driving cross country.
Rent a scooter with Cooltra at great discount!
If you want to own a scooter, or you need a scooter for some days, few weeks, months or years, the solution for you is Cooltra giving you flexibility and freedom with no worries about insurance, mechanical revisions and unlimited mileage.
Cooltra is a Europe-wide rental company that specializes in scooter rentals for short- and semi- and long-term periods. The rental points are located all around Spain (including the Canary & Balearic Islands) and there are 5 locations in Madrid. They offer a wide variety of scooter options, from electric models, urban scooters to three-wheelers. The rental period can last from 1 day to 1 month and more. All the rentals include a helmet, roadside assistance, insurance and online discounts! The company offers various add-ons such as extra helmet, top case, locks and additional insurance to make your rental more comfortable.
Save 10% on your first Cooltra rental by using the discount code CITYLIFE when making your reservation cooltra.com.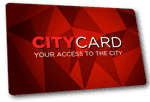 With your personal City Card you will save an amazing 20% on your first rent of a scooter all over Madrid and Spain!
Happy Scooting!
[Versión española]
Si has paseado por las calles de Madrid, sabrás los apuros por los que pasan aquellos que se mueven en coche por la ciudad. Tanto el tráfico como la falta de aparcamiento pueden convertirse en una verdadera pesadilla! Una de las mejores formas de moverse por la ciudad es en moto! No solo son divertidas pero también fáciles de manejar en zonas muy transitadas! Son también una buena forma de escaparse de la ciudad el finde, tanto a la playa como al campo.
Puedes alquilar una moto con Cooltra con un gran descuento!
Si necesitas una moto, aunque sea para unos días, semanas, meses o años, tú solución es Cooltra, que te garantiza flexibilidad y libertad sin preocupaciones por el seguro o revisiones mecánicas y kilometraje ilimitado.
Cooltra es una compañía de alquiler, de alcance europeo, especializada en el alquiler de motos en periodos cortos/medios/ largos de tiempo. Los centros de alquiler están localizados por toda España, incluyendo Islas Baleares y Canarias, y 5 centrales en Madrid. Ofrecen gran variedad de opciones de moto, desde eléctricas y urban hasta de tres ruedas. El periodo de alquiler puede durar desde un día hasta un mes y más. Todos los alquileres incluyen un casco, asistencia en carretera, seguro y descuentos online! La compañía ofrece varios extras como otro casco, carcasa superior, candados y seguros adicionales para hacer tu alquiler más cómodo.
Ahórrate un 10% en tu primer alquiler Cooltra usando el código de descuento CITYLIFE al hacer tu reserva en cooltra.com!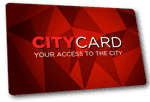 Con tu City Card personal podrás disfrutar de un 20% de descuento en tu primer alquiler de moto en todo Madrid y España!
---
---