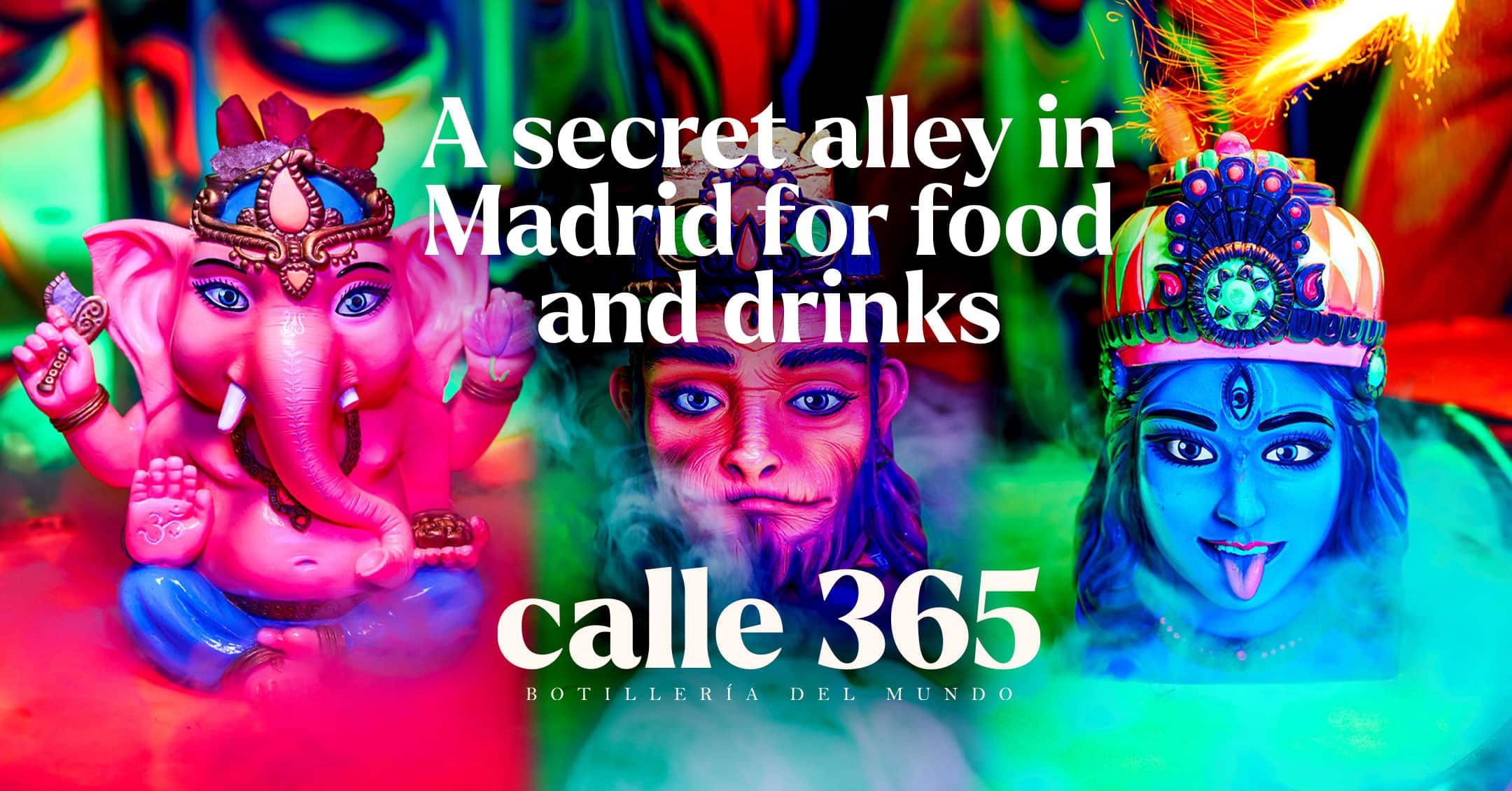 If you walk down Calle Echegaray in Barrio de Las Letras, you will come across a secret treasure hidden on the corner. Calle 365, with Margarita and her old botillery. But there is so much more to this place that just an old botillery, more than you can even expect…
About Calle 365
---
When you enter the old shop, you will quickly realize that Margarita has a secret.
All you need to do is walk through the secret door and you'll be taken to a secret alley in India that's filled with color, music and amazing atmosphere! Don't wait too long with exploring though, because every 365 days the decoration changes completely. Why? We'll explain below
It all started when Margarita and her husband Guillermo acquired the botillery. Everything seemed normal until Guillermo was persecuted by the government and had to escape, so he left the country and left Margarita alone.
Shortly after, Margarita started to receive  some strange bottles with secret messages from Guillermo, describing the place where he is, a place with a lot of color, with people dancing in the streets, strange food that they call samosas and animals called cobras: he is in India. He has promised to send her letters every 365 days to tell her his new location, and when Margarita sleeps, she dreams of everything described in his letters. Thus, the magic of Calle 365 is created!
Want to Celebrate your Birthday at Calle 365?
Margarita invites you and your friends to celebrate your big day at Calle 365! Simply contact Margarita on WhatsApp to arrange the reservation and your birthday group will receive VIP treatment: Skip the line, free entry and more!
---
Visiting Calle 365
---
Now that you know the story, you will know that when you enter this alley, you are entering a dream with fantastic and colorful cocktails such as El Avatar, El Mono, La Diosa and El Avatar!
Here, people dance to the rhythm of street music and music of all tastes, accompanied by delicious Indian street food and decoration that only exists in dreams – this is why this alley has become so famous amongst people of Madrid. And please remember to pay it a visit before Guillermo sends another letter and the decoration changes.
If you want to know more about this secret, we invite you to visit their website and remember that every Wednesday Calle 365 hosts Meet & Speak inside Calle 365 to dance and have fun at night in Madrid.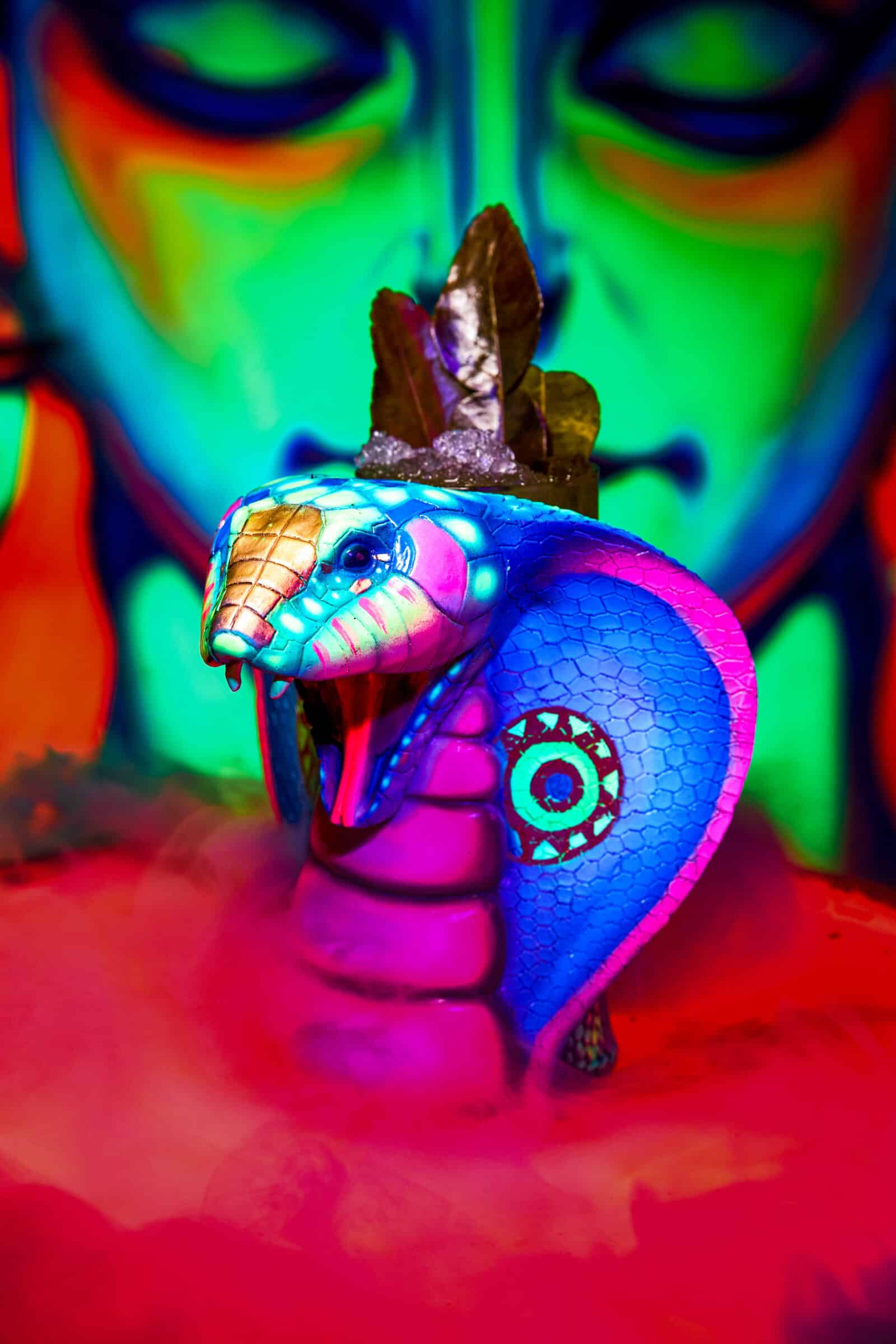 ---
International Language Exchange & Get-together
---
Every Wednesday at Calle 365 you'll find young internationals from all over the world gathered for Madrid's most popular international get-together & language exchange called Meet & Speak! Make sure you register so you can enter the event for free!
---