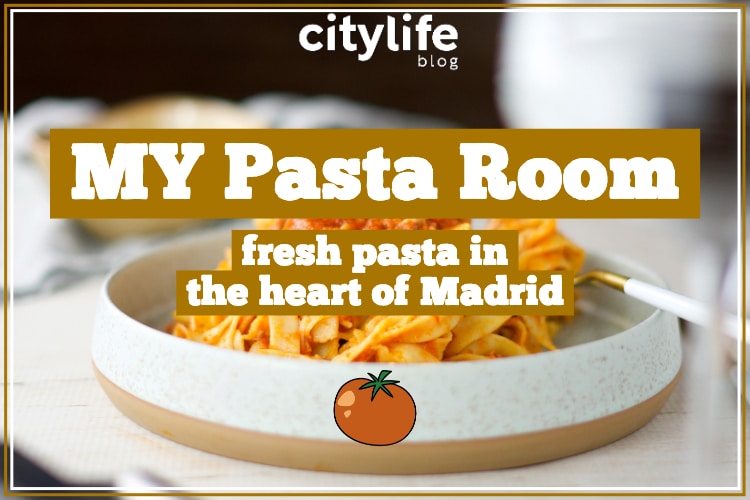 MY Pasta Room is a trendy restaurant located on one of Malasaña's most iconic streets, Calle Espiritu Santo. This small boutique style location specializes in fresh, delicious pasta made with only the best ingredients available.
About MY Pasta Room
---
My Pasta Room prides itself on making fresh, homemade pasta every single day, with only the freshest ingredients. They make all the Italian classics like spaghetti, rigatoni, tagliatelle, fusilli, gnocchi and more!
Diners can choose their preferred pasta, their favourite sauce and their favourite ingredient combination. The chef's at MY Pasta Room will turn it into a beautiful plate of pasta that can be enjoyed at their restaurant or to go!
They also offer delicious lasagnas, salads, homemade desserts like tiramisu and mascarpone cream!
See everything they offer by checking out their menu here.