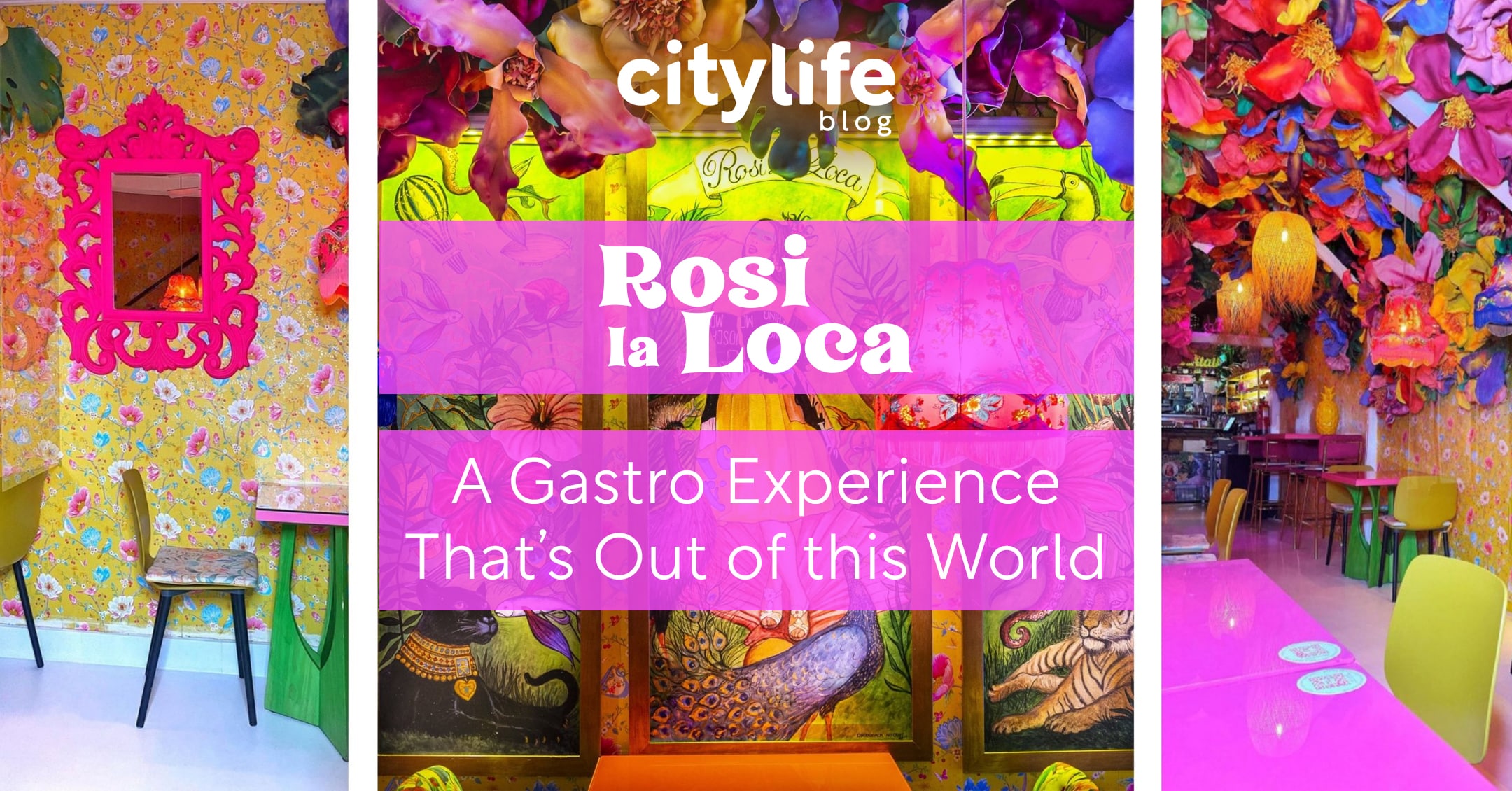 Enjoy our 2×1 deal on delicious cocktails at Rosi La Loca
Escape the crazy world around you and get lost in Wonderland at Rosi la Loca! This tiny little spot in Madrid's centermost neighbourhood is unlike any place you've seen before. Its bright colours, it's fantastic design both inside and out and of course, its mouthwatering gastro-fusion food make for a perfect out of this world experience!
About Rosi la Loca
---
The restaurant is inspired by a beautiful character named Rosi, who is just a little bit "loca"!
Inside, visitors will be taken on a journey through her crazy world, specifically her joyful garden which is filled with all kinds of wacky things! This unique aesthetic doesn't stop at the interior design either. The food, the tableware and the cocktails all match Rosi's crazy vision!
All making for a completely unforgettable experience.
---
City Card holders enjoy a 2×1 offer on delicious cocktails at Rosi La Loca from Mon – Sun 16:00-19:00. Keep reading to learn how it works or order your City Card now and start saving!
---
Visiting Information
---
The restaurant is located on Calle de Cádiz, 4 (metro Sol) and serves lunch and dinner services every day of the week. Reservations are not mandatory however it's always preferred and the best way to guarantee a table.
Want to Celebrate your Birthday at Rosi la Loca?
To make your birthday as special as possible, Rosi la Loca will give you a delicious sweet treat to enjoy with friends. We will help arrange it for you, all you need to do is send us a message on WhatsApp!
---
Cocktails & Menu
---
A meal here is an entire experience that starts from the stylish beverages and continues through the food! Speaking of, the menu is a delicious mix of various fusion dishes that is constantly evolving and changing. All served with fabulous presentation in mind.
Rosi la Loca doesn't believe in boring and that is especially true for its menu. Each dish is an unlikely mix of delicious ingredients that combine various cuisines from Asian, Spanish and Italian with a strong focus on seafood. They've got classic options like croquetas, paella and patatas bravas and more unique dishes like pulpo, tataki de atun, and salmon!
When it comes to the drinks, Rosi really knows her stuff! From their Bloodyrossi, peach bellinis and their paraiso de muerte. You'll find something to your loca liking.
Enjoy 2×1 Cocktails at Rosi la Loca
---
Rosi Coupon – One Time Free Jar of Sangria
---
Download our amazing one time discount coupon and bring it to Rosi la Loca to enjoy a free jar of Sangria when you order a Paella for two.
City Card – 2×1 Cocktail Deal
---
Bring your digital City Card to Rosi La Loca to enjoy 2×1 on delicious cocktails from Monday to Sunday between 16:00-19:00.
So if you're looking to escape your world to explore a loca Wonderland, make sure to reserve a table at Rosi la Loca!
---