Enjoy all the fitness you want for only 19,90€ per month without minimum contract duration!
It can be tough to stay fit during your time abroad, with busy schedules, yummy Spanish food and unnatural party habits. But, thats where Madrid's most popular gym chain comes in! If you're looking for a
reliable & affordable gym with
a wide variety of classes and equipment and
no minimum contract duration (monthly payments with credit card/cash) then
Fitup Smart & Fitup Shot Urban gyms are ideal for you! The gym chain prides itself on having an innovative range of technology solutions and supportive fitness spaces of over 2000 square meters. These spaces are equipped with more than 250 workout machines for cardio training and toning. The equipment is extremely accessible to fully cater to your fitness needs!
If you need more of a push, with a guide or group of motivated people, FitUp also provides a wide range of collective workout classes which you can join anytime at no additional cost! Their weekly schedule is jam packed with several different types of guided workouts for all different levels of skill. From circuits and crossfit to cycling and full body workout classes, the choices are endless! Classes are lead by professional trainers or take place virtually in their fitness classrooms. Also have a look at our free Get in Shape fitness classes!
We have discount flyers available for you in the Citylife Madrid office in Calle Gran Vía 22Dpdo (2nd floor). With the voucher you will get access to all services for the special price of only 24,90€ per month:
– No registration fee! 
– Come and go as you please! Flexible contract duration (monthly payments)!
– 5€ monthly discount on the regular fee
All you have to do is stop by, pick up the discount flyer and bring it to your nearest FitUp Smart / Fitup Shot Urban gym!


City Card holders can work out for only 19,90€ per month!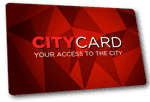 Great news for all City Card holders : You will enjoy an even more reduced fee of only 19,90€ per month! Save the registration fee and 10€ per month by simply showing your card upon registration. Click here to order your City Card now!
The participating fitness centres in the city are:
1. Fitup Mercado de San Miguel
C/ Conde de Miranda 1, Madrid
2. Fitup Chamberí (Mercado de Chamberí)
C/ Alonso Cano 10, Madrid
3. Fitup Ventas – Mercado de Bami
Plaza Mercado de Bami s/n Madrid
4. Fitup Shot Delicias
C/ Juan de Vera, 4
5. Fitup Shot Retiro
C/Alcalde Sainz de Baranda, 26
6. Fitup Alberto Aguilera
C/Alberto Aguilera 3
7. Fitup Equinoccio Majadahonda
C/De la Fresa 2 – Local 2
8. Fitup Shot Boadilla
C/Convento 4
If you have any questions, send us an email to info@citylifemadrid.com. Enjoy your workouts!
For a chance to win free gym memberships, make sure to enter our weekly raffle! 
– Your Citylife Madrid Team