Discount's at Dominos Pizza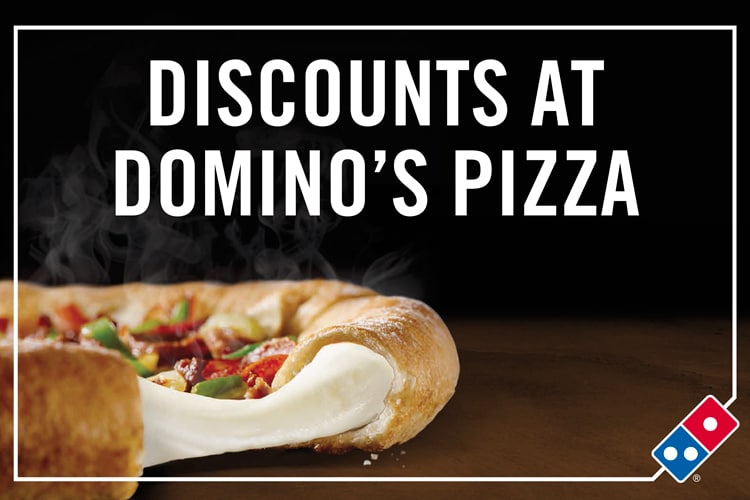 Domino´s Pizza is relevantly new in Spain, but it's become one of the most popular pizza spots around! Founded in 1960 in Michigan, Dominos is the world leader in pizza delivery thanks to the commitment with its clients, the high level of service, unbeatable recipes and the great quality of the products! They've been in Spain since 2009, offering high-quality products and innovating recipes all over the country.
In Madrid, you can take part in Dominos' "Come y Bebe", where you can eat and drink all you want from only 7.25€! How much pizza can you eat? If you're a delivery junkie, you can also order from home and enjoy a spectacular fresh made pizza delivered right to your door. It won't be hard to find an "excuse" to order a pizza. A football match, a movie, a party with friend or a simply Wednesday night. Any occasion is perfect for Dominos! With Citylife Madrid you can get these special offers. Simply mention one of these codes when ordering online:
z803

: 3 medium pizzas delivered for 6€ each!
By participating in these deals you will also be contributing to the Theodora Foundation, a charity which brings laughter to hospitalized children. For every order you make, Domino's Pizza will donate 50 cents!
Simply go to www.dominospizza.es to make your order and also to find the closest store. You can also call them under 901 905 905.
¡Que aproveche!
Note: The offer is valid for any medium specialty pizza. Domino´s Roll or Goat & Roll +1€ each pizza and The Insuperables specialties +1€ each. Not compatible with other offers. Valid until 31/12/2018!