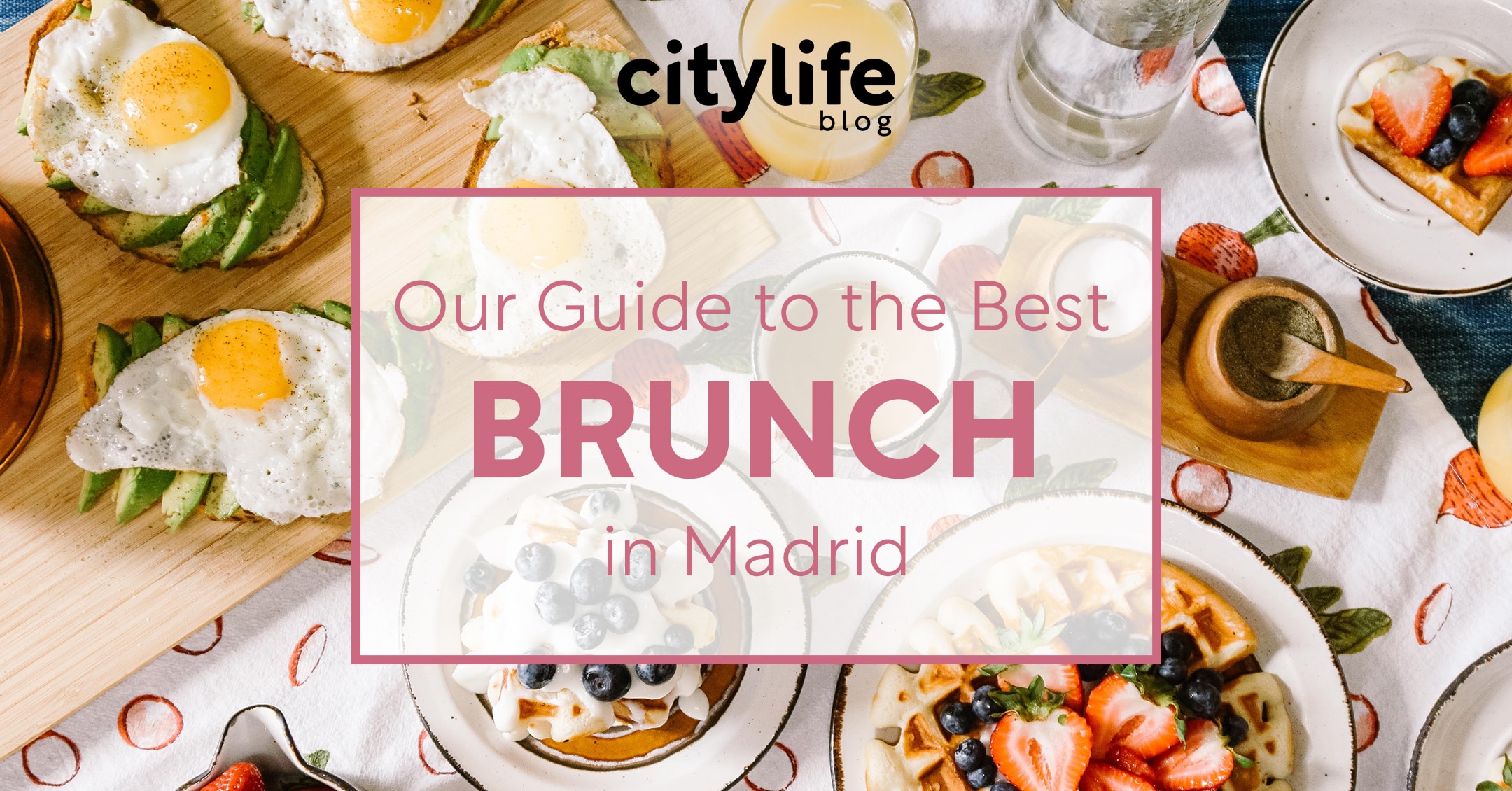 Nothing sounds quite as good as a late breakfast on a Sunday morning. Whether you're a morning person or a hungover person looking for a remedy, you get to sleep in knowing you have a delicious meal coming your way later in the day. Brunch is a perfect excuse to catch up with friends while you indulge in delicious food and fruity cocktails. Madrid is no stranger to the brunching lifestyle and this article will prove it! Check out our list of great places for brunch in Madrid!
The Toast Cafe
---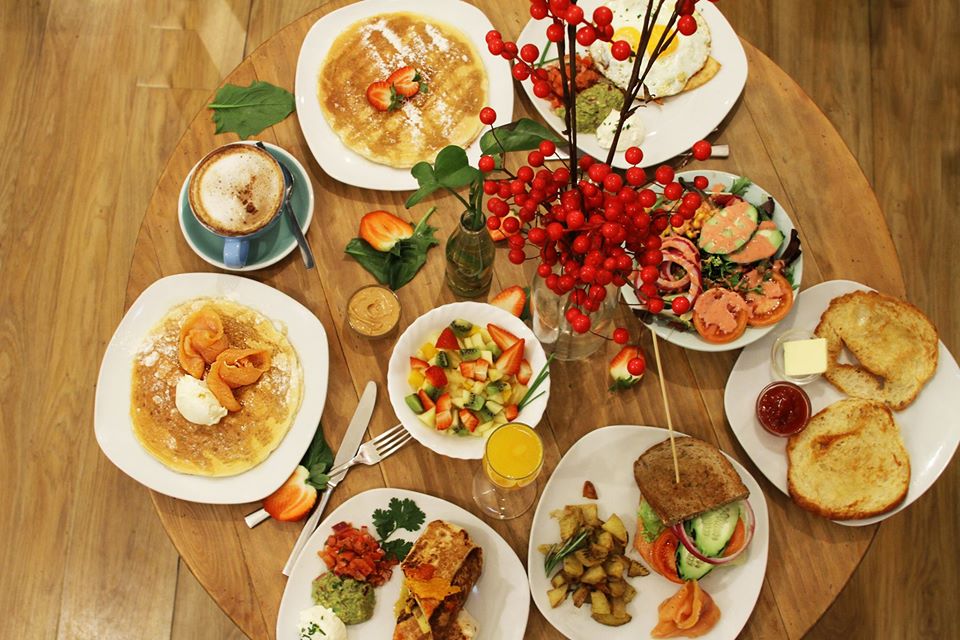 The Toast Cafe's brunch is inspired by American cuisine. Here you can get all the typical kinds of American brunch dishes with toast, pancakes, eggs Benedict, omelettes, fried bacon, and more! The cafe is located on Calle de Fernando el Católico, 50 (Metro Arguelles) and has a very homey atmosphere. Brunch is offered Monday through Friday from 11:00-14:00, and Saturday and Sunday from 11:00-17:00, and costs around 16€ for a menu (add a cocktail for only 4€ more). Don't forget to order their specialty Bloody Mary to make sure you're doing brunch right!
Zenith
---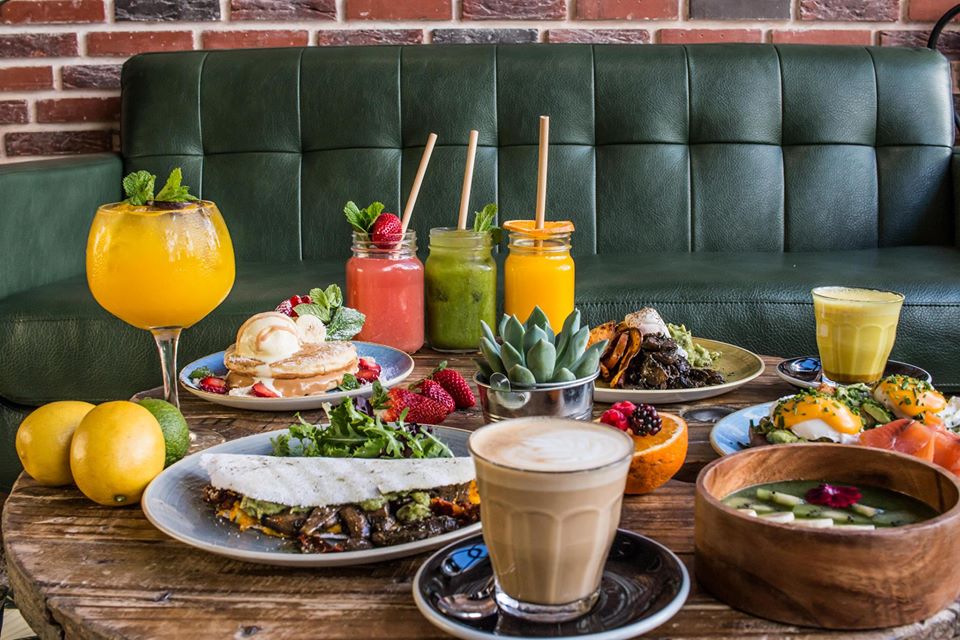 Zenith is a hot new place to enjoy a great brunch in Madrid. They specialize in brunch and cocktails. The best part is, they serve brunch all day, every day! Enjoy brunch classics like eggs Benedict, pancakes, bagels, and more for around 5€-10€. You can enjoy happy hour from 17:00-19:00 (two cocktails for 12€, but no Bloody Mary's). Make sure to bring enough money to pay for everyone, since they don't do separate checks! Find this restaurant on Calle de Valverde, 28 (Metro Chueca).
Ojalá
---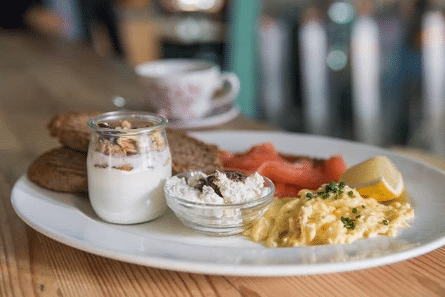 One of the most iconic restaurants in Malasaña, Ojalá has one of the best brunches in Madrid! Sit on the patio with the sunshine, on the first floor with the plants, or downstairs with the beach! Enjoy a daily brunch from 8:00 until 20:00. The brunch menu includes a drink and your choice of entree, ranging from 10€-15€. Try the Oslo, which is pictured! Visit it at Calle de San Andrés, 1 (Metro Tribunal).
La Bicicleta Café
---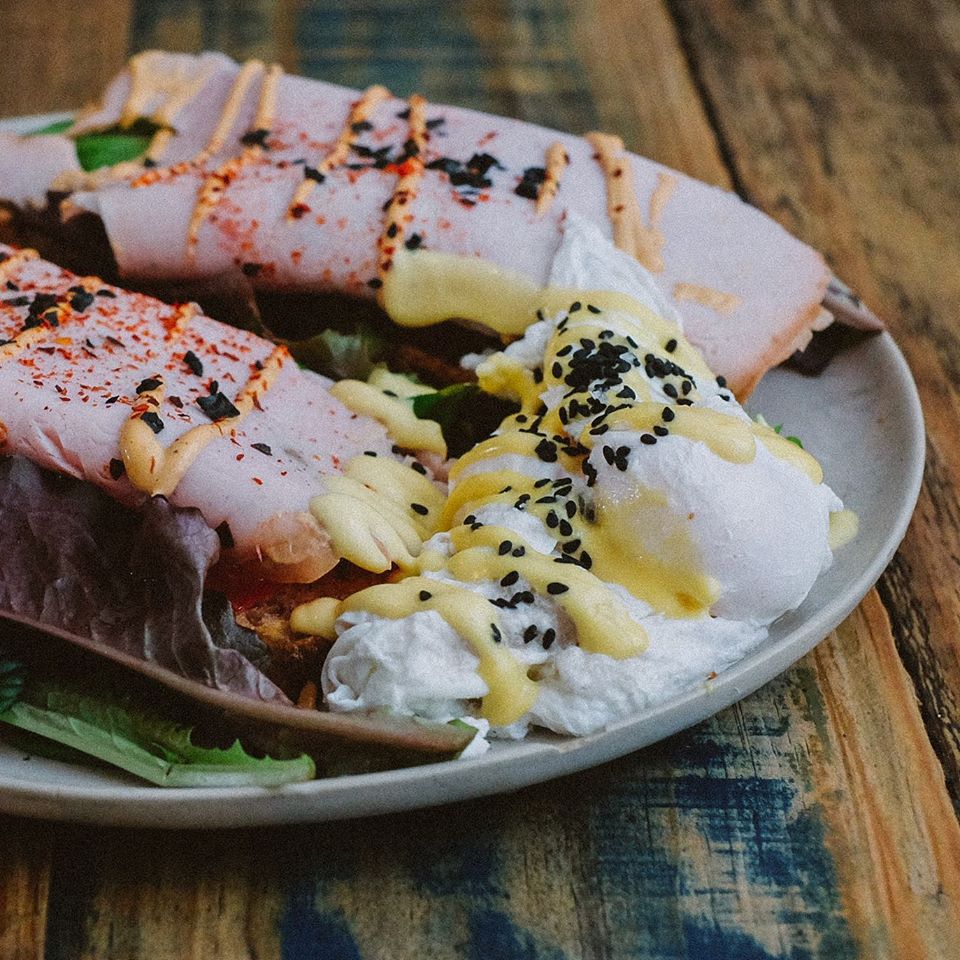 If you´re looking for a place to eat and study, look no further than La Bicicleta! They offer several types of toast, croissants, salads, and delicious coffee. The cafe itself has a very hipster vibe. Enjoy a calm brunch on Saturday and Sunday mornings. Everything is around 5€-10€, a la carte. There are three locations, but the best is located in Malasaña, on Plaza San Ildefonso, 9 (Metro Noviciado).
Café de la Luz
---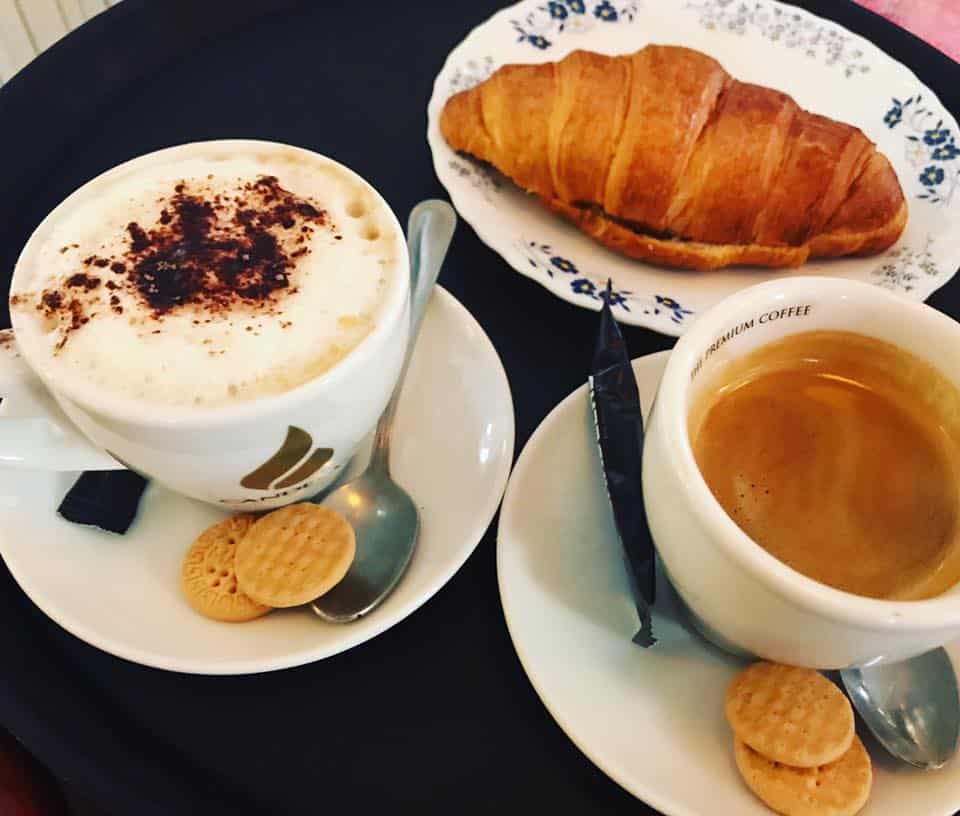 Another great place to enjoy brunch and then study afterward! Cafe de la Luz is a quaint favorite for many locals. Breakfast is available every day until 13:00 and offers things like tostadas with your choice of coffee, tea, or Cola Cao. There's also a "mini brunch" until 15:00 for 10.90€ that includes a tostada, juice, and a piece of cake. Find this sweet little cafe on Calle de la Puebla, 8 (Metro Chueca).
Federal Cafe
---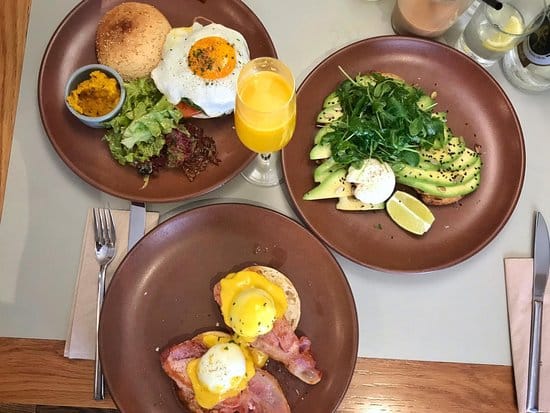 Federal Cafe is the perfect place for a homey brunch to make you feel as though you are sitting in your living room. They have an extensive a la carte menu with everything from breakfast sweets and pastries to eggs to breakfast hamburgers. One of their specialty dishes are the baked eggs! Brunch is served Monday through Friday from 9:00-13:00 and Saturday and Sunday from 9:00-16:00. Federal does not accept reservations so be prepared to wait in line for a while to get a table, especially on the weekends! There are two locations: Plaza de los Comendadoras, 9 (Metro Noviciado) and Plaza de Conde de Barajas, 3 (Metro Tirso de Molina).
El Bistró de La Central de Callao
---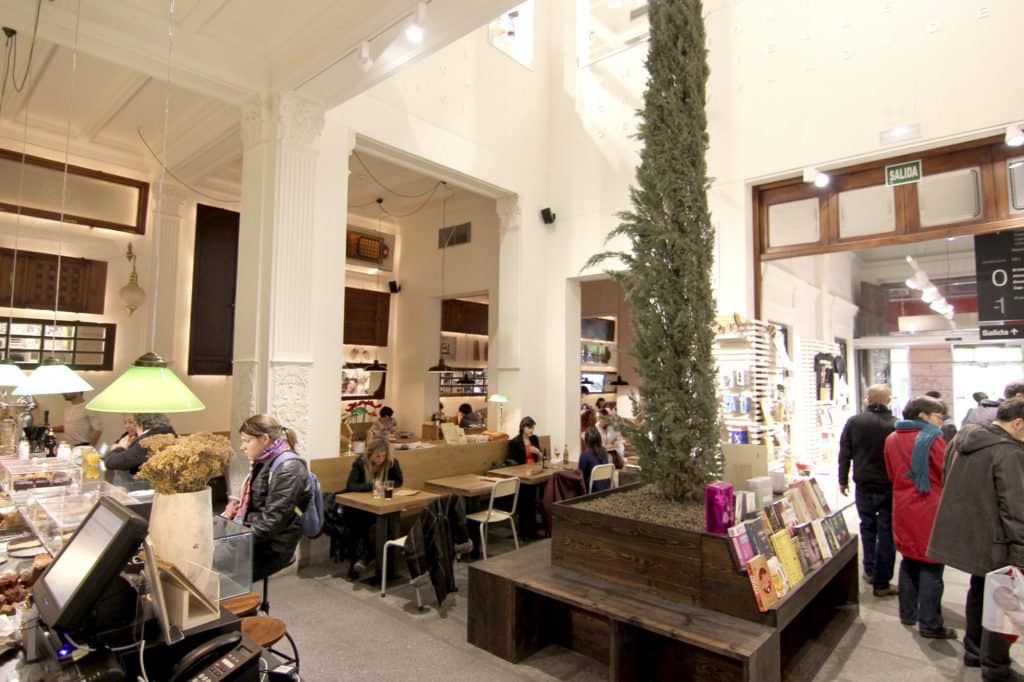 La Central is actually a pretty adorable bookstore/library located on Postigo de San Martín, 8 (Metro Callao), with an added bonus of an adorable bistro within it. The brunch is very unique–with pastries, fruit, sandwiches, and even rice or pasta dishes! The total price is 22€, 23€ if you get a cocktail, which you should! Brunch is served from 12:00-17:00 on Sundays and festival days. Don't forget, while enjoying your food, you can check out the many books they offer. Maybe you'll even find one you'd like to take home! As of 2020, the bistro part of La Central is currently being renovated. Check back once it's finished!
MÜR Café
---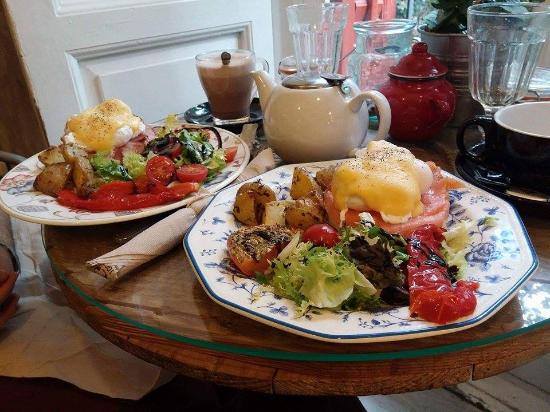 Another very rustic and home-like restaurant for you to enjoy brunch in Madrid! Mür Cafe likes to describe itself as a perfect mix between Madrid and London–both in style and their menu! There are three breakfast menus to choose from Monday through Friday: the sweet, the salty, and the snacks. Friday through Sunday, you can enjoy a special brunch menu. The cafe is located in Plaza Cristino Martos (Metro Plaza de España). Make sure to make a reservation!
Carmencita Bar
---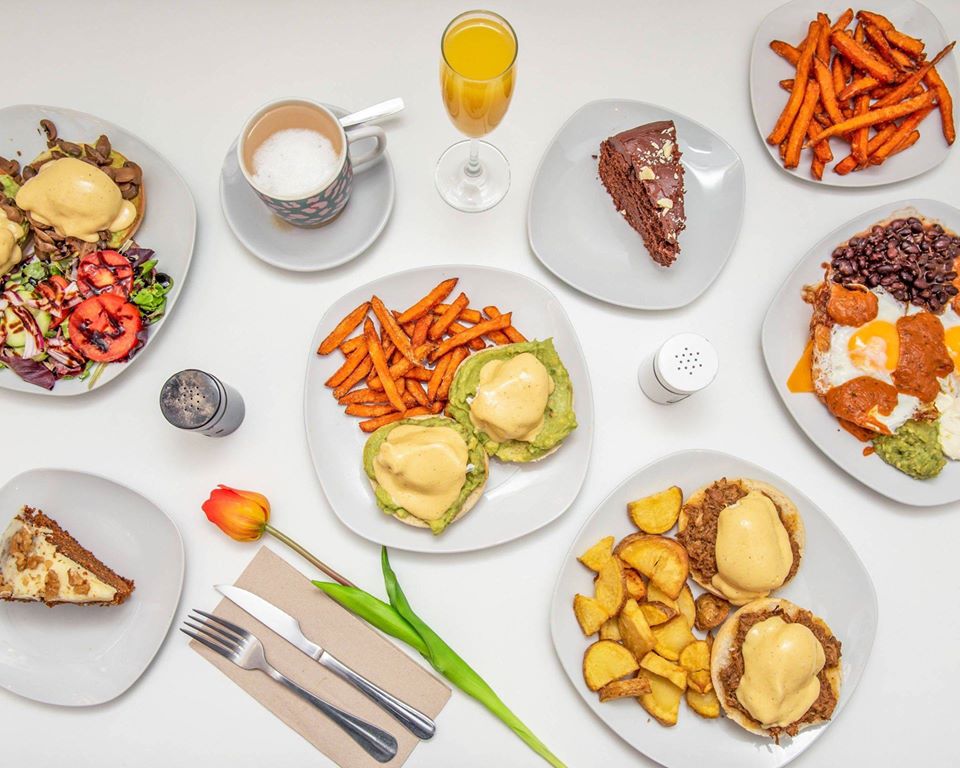 Carmencita Bar is a modern but comfortably styled space with one of the best brunches in town! So good in fact, that they suggest you make a reservation if you want to get a table! The brunch takes place everyday from 11:00-16:00. You can choose a la carte items, like huevos rancheros and eggs Benedict, or go for the fixed menu and get eggs Benedict, a side, and a drink (all for around 15,50€). Carmencita is on San Vicente Ferrer, 51 (Metro Noviciado). Don't forget to complete your brunch with one of their famous 1€ mimosas!
Panela & Co
---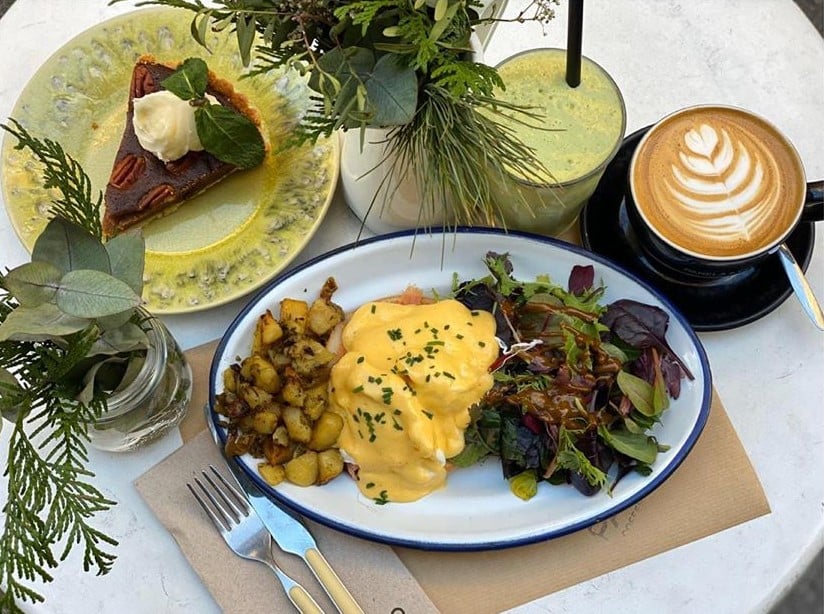 Panela & Co is a health food restaurant located in the posh neighborhood of Salamanca. It's small and quaint, meaning that you must arrive early if you want a table. Brunch is available Saturdays and festival days from 10:00-17:00, and the restaurant closes on Sundays. You have the option of choosing between two brunch menus; The Brunch for "Mi" Please for 19€, or The Detox Brunch for 22€. You can also just order from the a la carte menu where dishes range from 8-14€. The cafe is located on Calle Lopez de Hoyo, 10 (Metro Gregorio Marañón).
Realcafé Bernabéu
---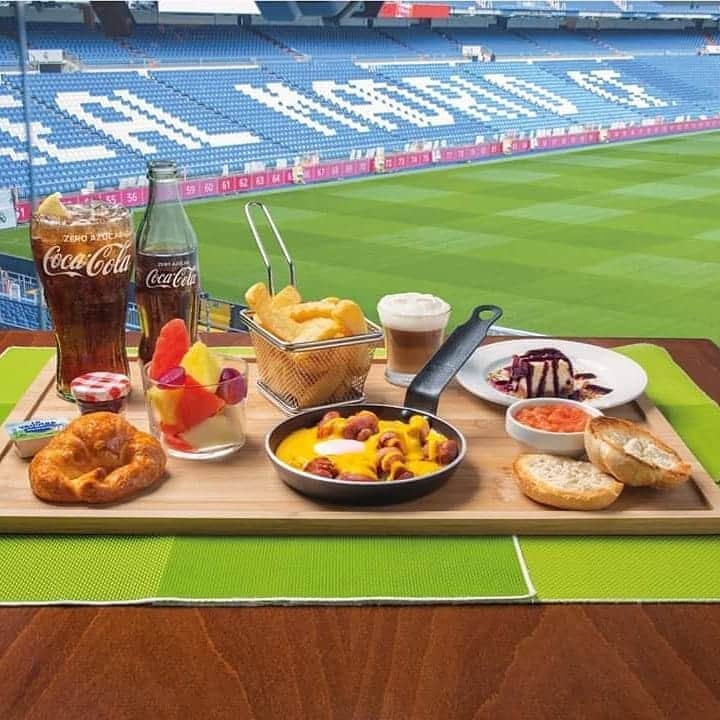 For any Real Madrid fans, the Realcafé Bernabéu is the perfect brunch spot! You'll have the choice of a few different brunch dishes including eggs Benedict or an Eggburger, while enjoying a fantastic view of the famous football stadium! Your brunch also includes a glass of fresh orange juice and a hot coffee. The cafe has limited hours, and only serves breakfast and brunch from Monday to Sunday, from 10:00-11:30. If you are an early riser and would like to try this spot out for yourself, it is located at Avenida Concha Espina 1, Puerta 30 (Metro Santiago Bernabéu).
Superchulo
---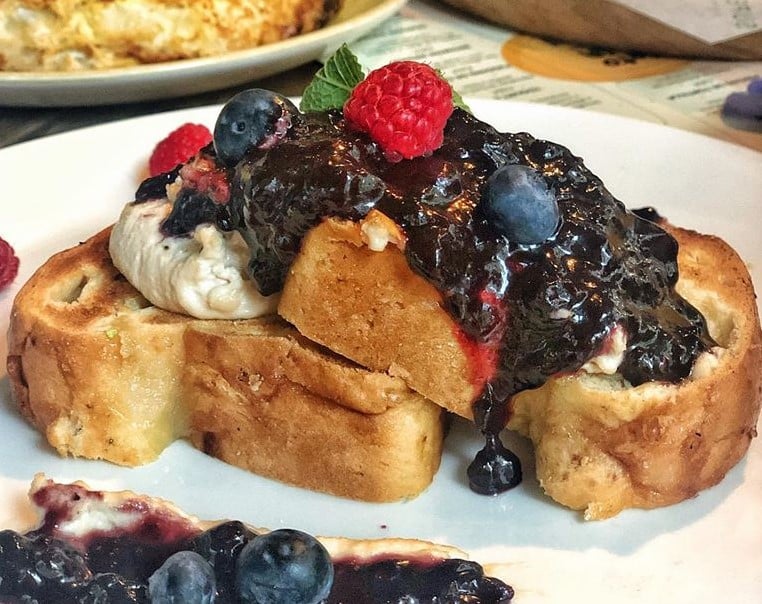 If you are looking for a healthy and delicious brunch then Superchulo is a must! Eco-friendly and colorful dishes are the staple at the restaurant. The breakfast and brunch menu have a vast variety of food items. You can chose anything from avocado toasts to omlettes to açai bowls. Top off your delicious meal with one of the many natural drinks and cocktails. Next time you are looking for a healthy brunch in a cozy environment head to Superchulo.
Hotel Ritz
---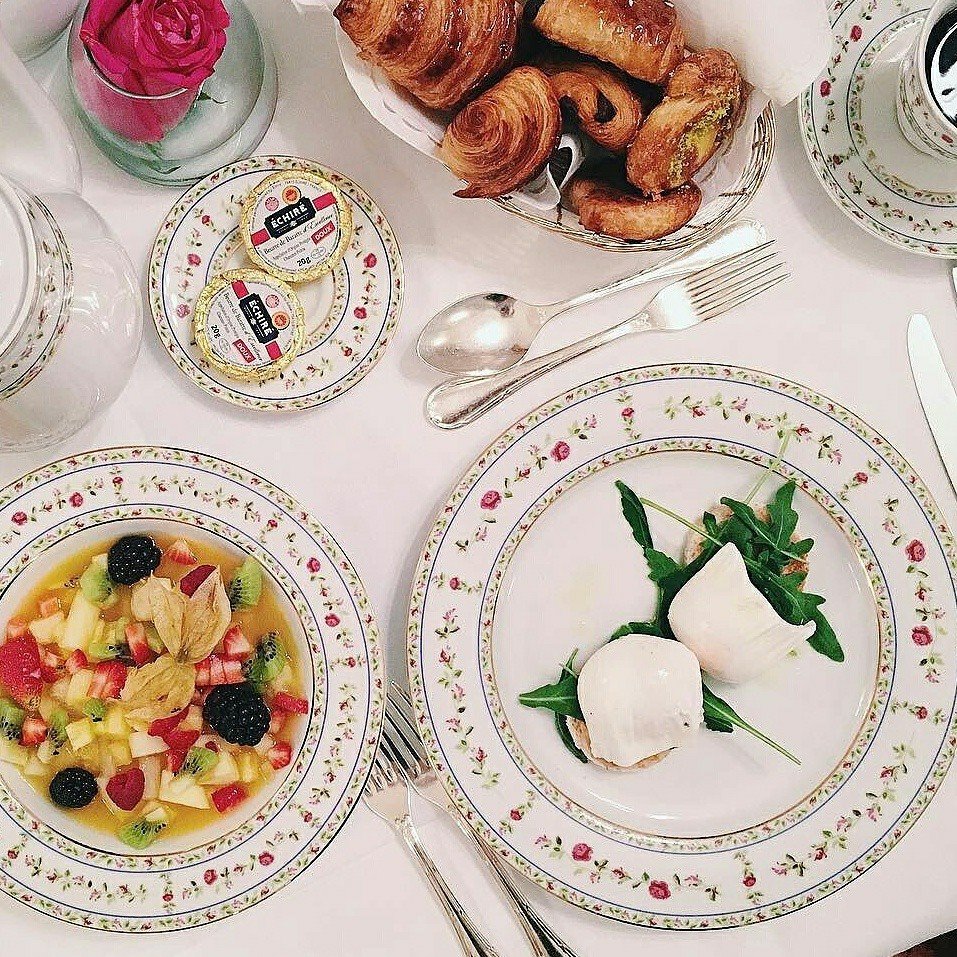 Lets be honest, most of us aren't looking for a lavish brunch in Madrid. But you know what? It's nice to treat yourself every once and a while, am I right? Brunch at the Hotel Ritz is exactly what you think it is: extravagant. First of all the price for brunch is 80€, which includes unlimited champagne, access to their overflowing buffet, and a table in their in their gorgeous garden terrace or their lavish dining hall. As I mentioned, the brunch is served as a buffet with more options than you need. It's recommended to make a reservation as this is a popular brunch spot for local socialites and wealthy tourists. Brunch is served every Sunday from 11:30-15:30 at the Ritz located at Plaza de la Lealtad, 5 (Metro Banco de España).
---